Thanks to a long-time RL engineering support person, the Torbeck AM station will soon be back on the air.

In 2018 Least of These Ministries sent a work team to Torbeck, near Cayes, to do major repairs and additions to get the AM station back on the air.  That team was successful in getting the hurricane-destroyed tower replaced and a solar panel system installed.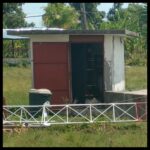 Later that year, Mark Bell and Dale Long traveled to Haiti to clean rat-damaged circuitry and boards in the tuner shed.  LOTM board member and electronics guru Dave Olson also custom-built a replacement board.  All of these measures worked...for a little while.  Finally, it was determined this year that the old workhorse Nautel ND-1 transmitter would need to be replaced.  To do so with something similar that was available would cost tens of thousands of dollars, proving to be cost-prohibitive.  Used ones available are rare and cost almost as much as new ones. Then, Dave found some used ones in Chihuahua, Mexico, where AM broadcasting has almost been completely abandoned.  There were several transmitters available.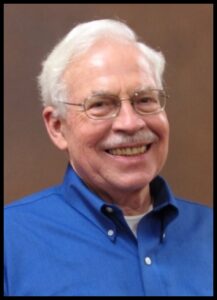 Enter long time Radio Lumiere Engineering support member Jerry Miel and a very generous donor.   Jerry is familiar with Mexico and has co-workers in Chihuahua. He also has a friend who gave $5000 toward procuring this transmitter.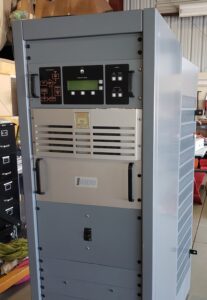 Jerry drove to Chihuahua, checked it out, and purchased it for $5500. But then he ran into a snag.  U.S. Customs would not allow him to import it without hiring a customs broker. That resulted in a second trip and hiring a broker for $2000.
Fortunately everything worked out, the red-tape was taken care of.  The transmitter is now safely with Jerry in Tucson, AZ.  He will retune it and prepare it for shipment to Haiti.  And once again over three quarters of a million people will be able to listen to Radio Lumiere in the Cayes-Torbeck area. 
Many thanks to Jerry and his friend, the anonymous donor for their expertise and generosity!