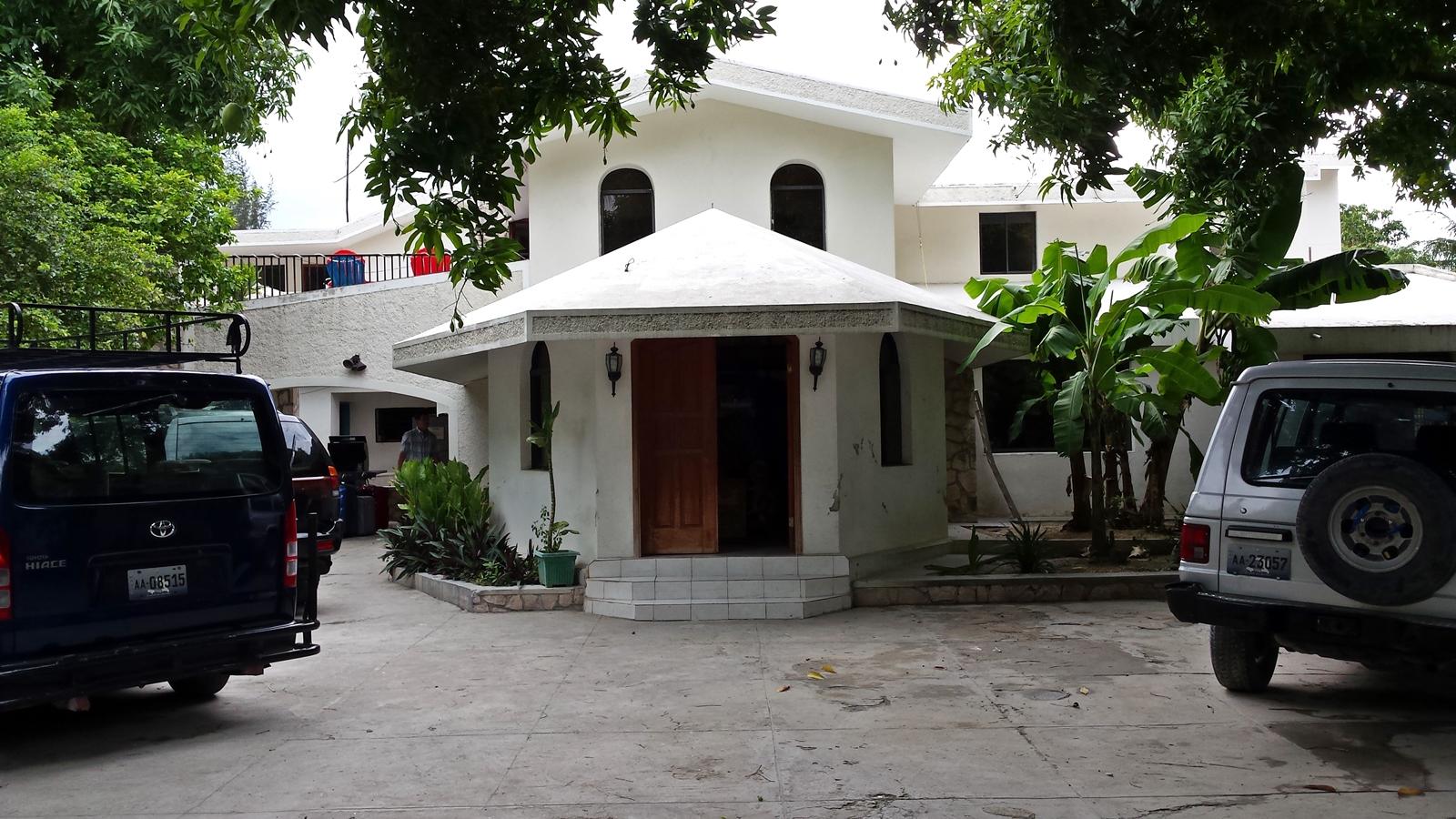 Sunday March 6th at our lodging northeast of Port-au-Prince, Heartline Guesthouse.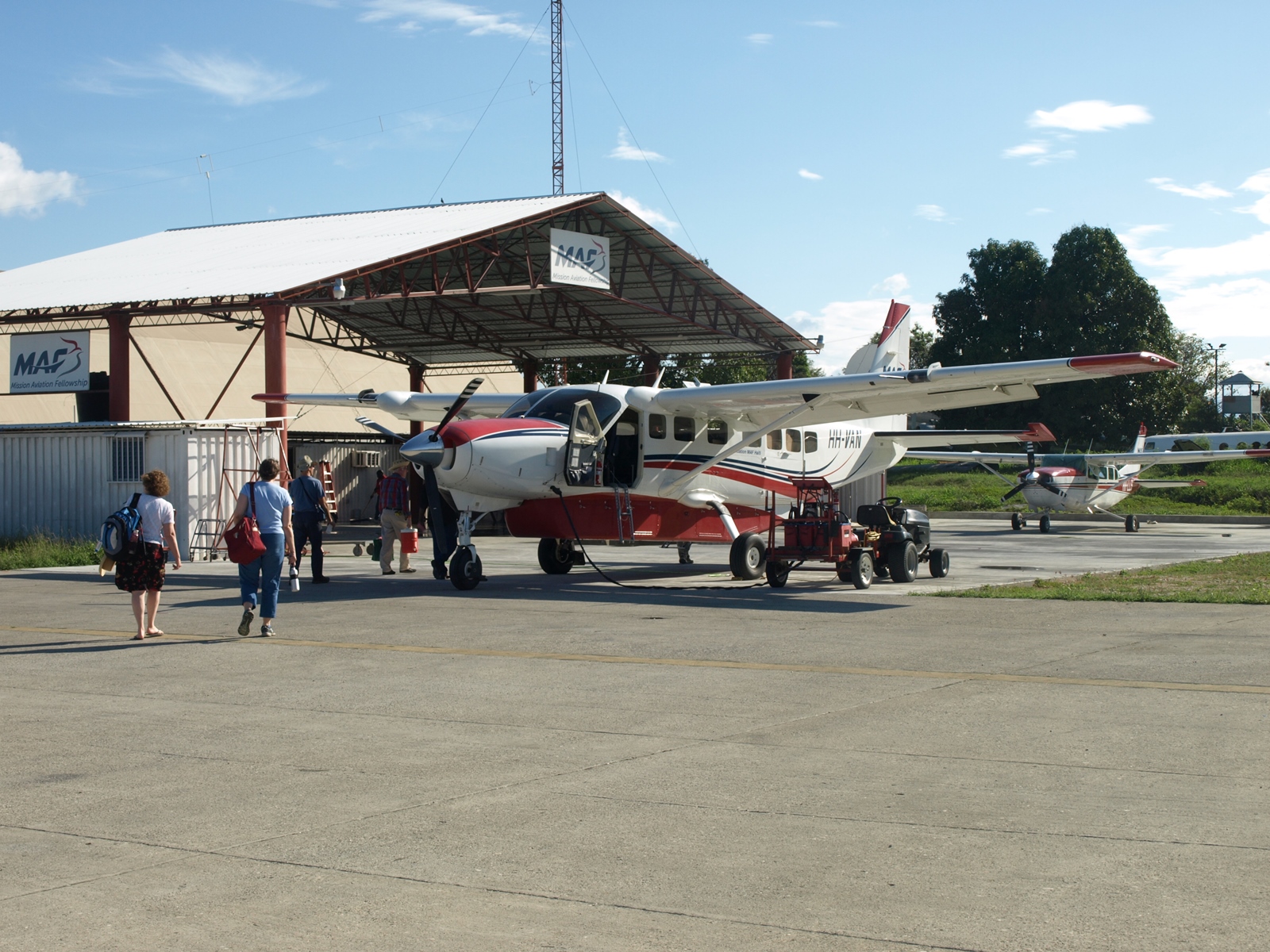 Heading to the MAF plane.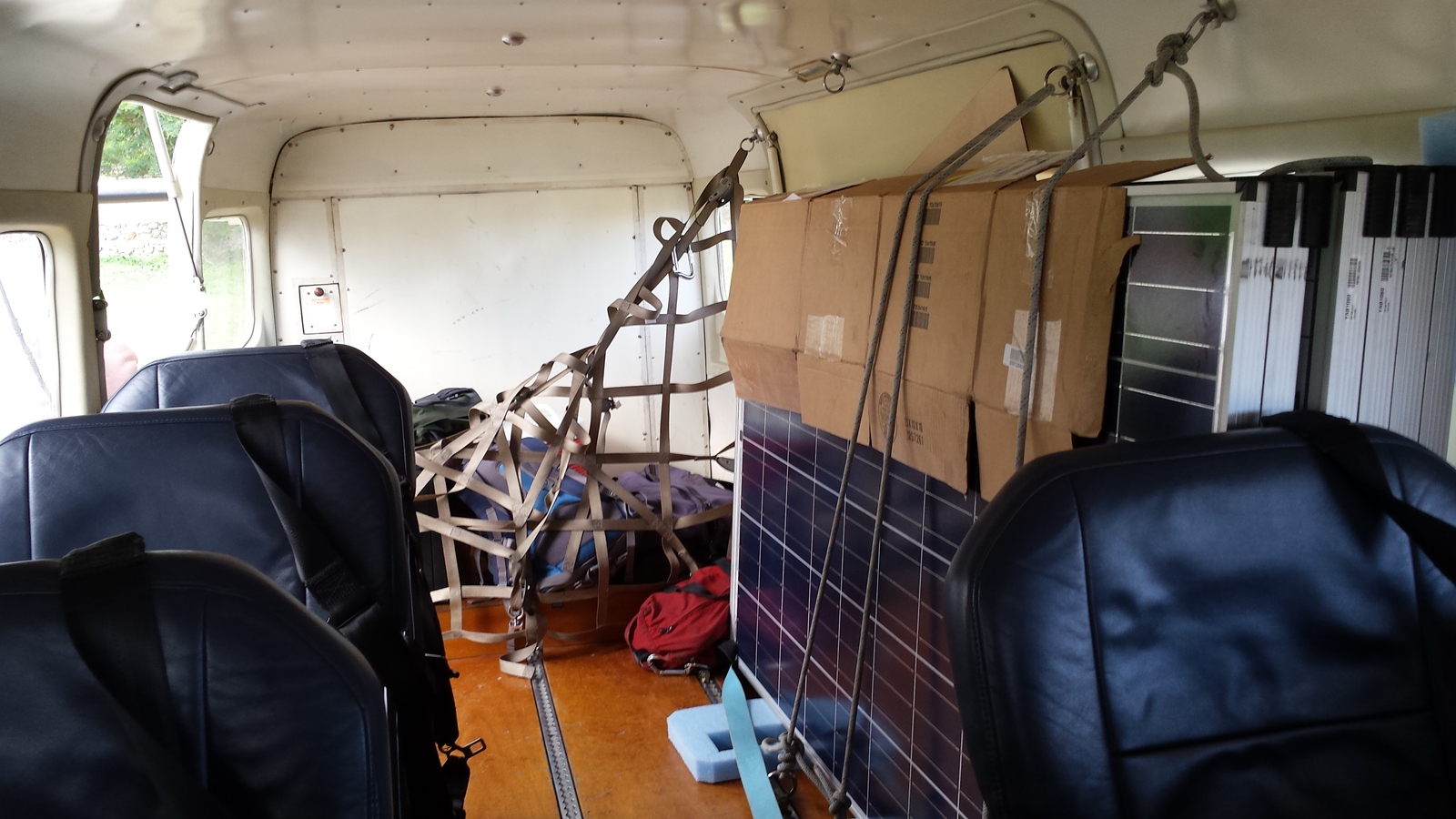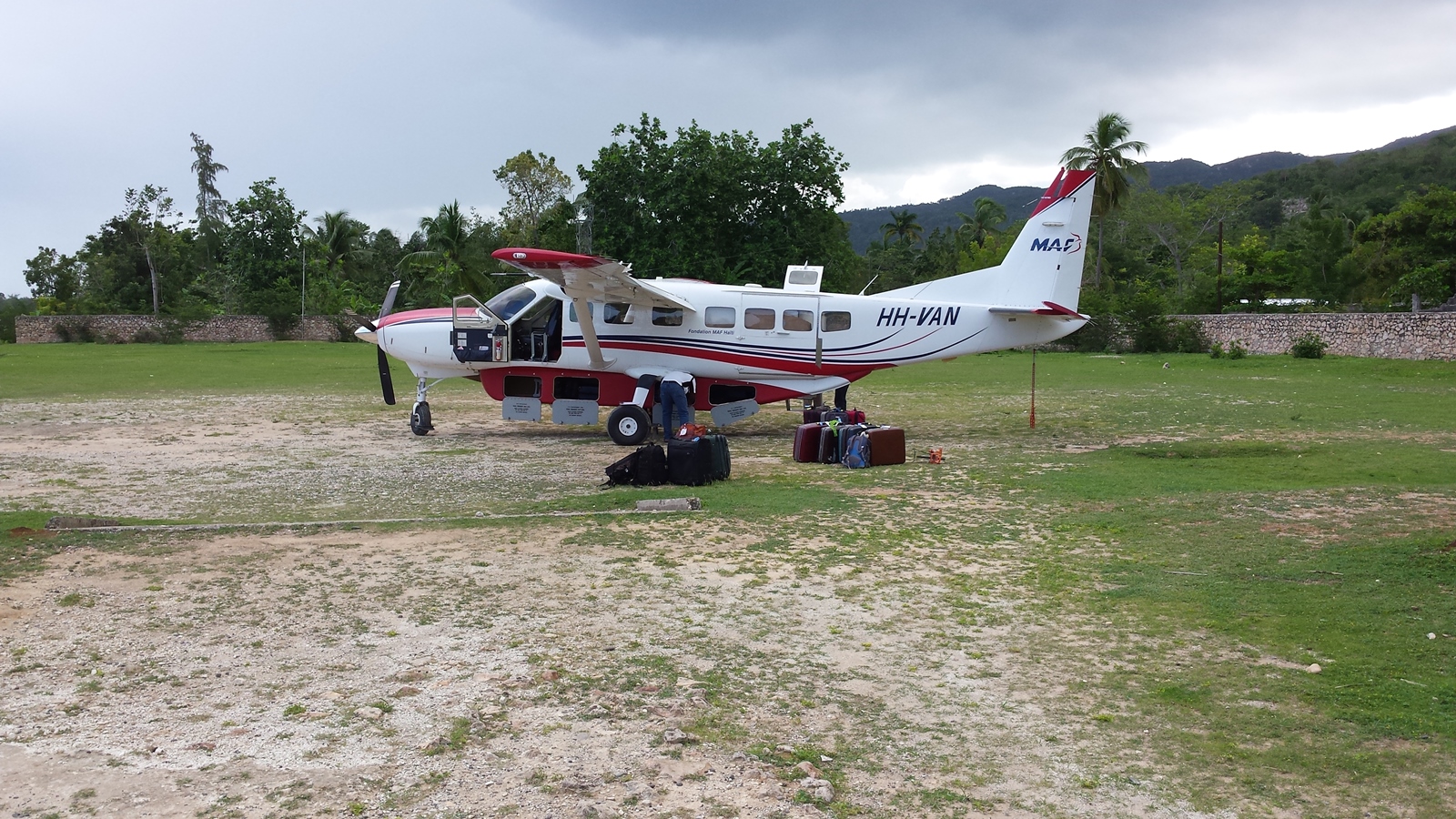 Arrival at the airstrip in Jeremie.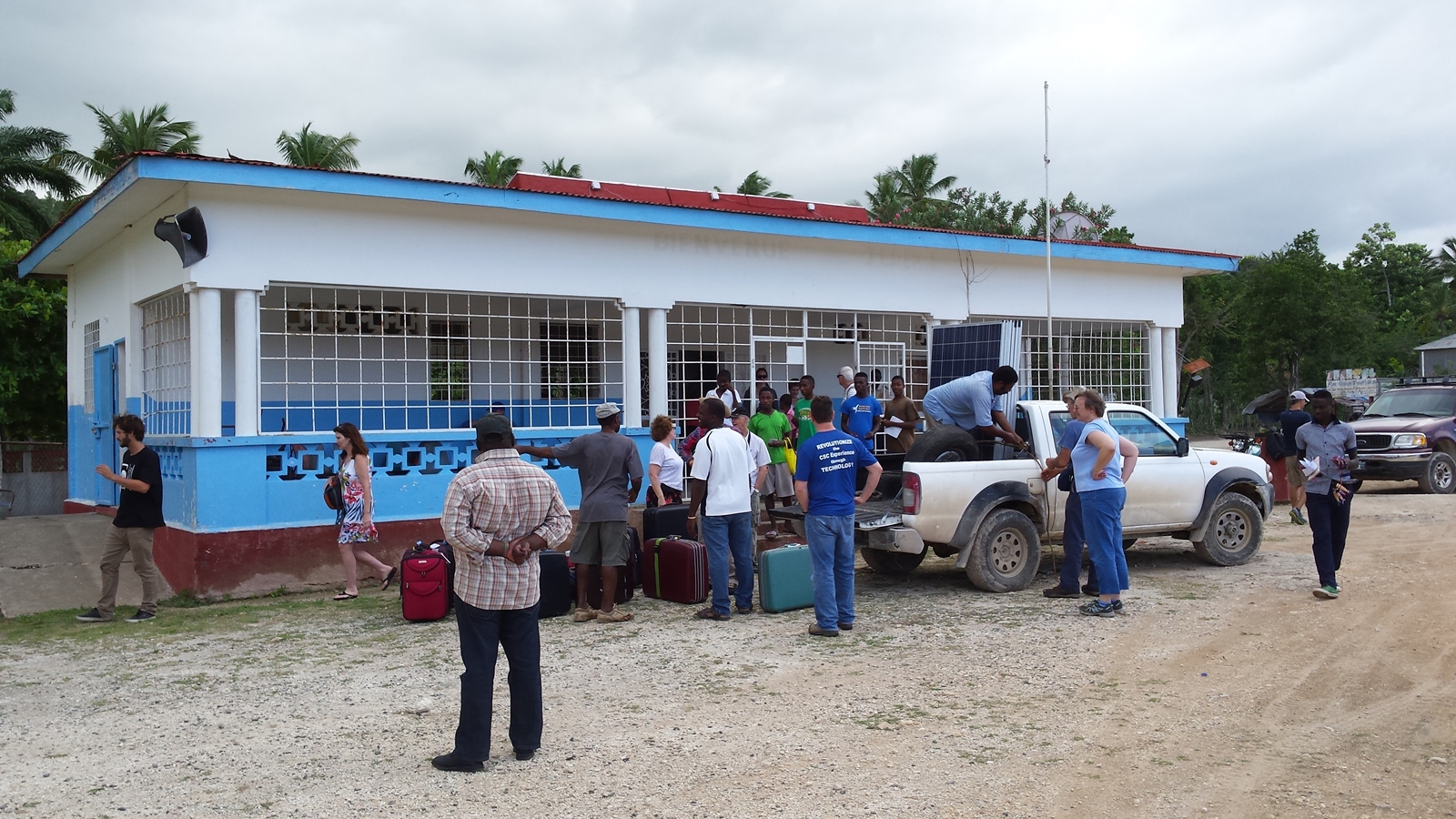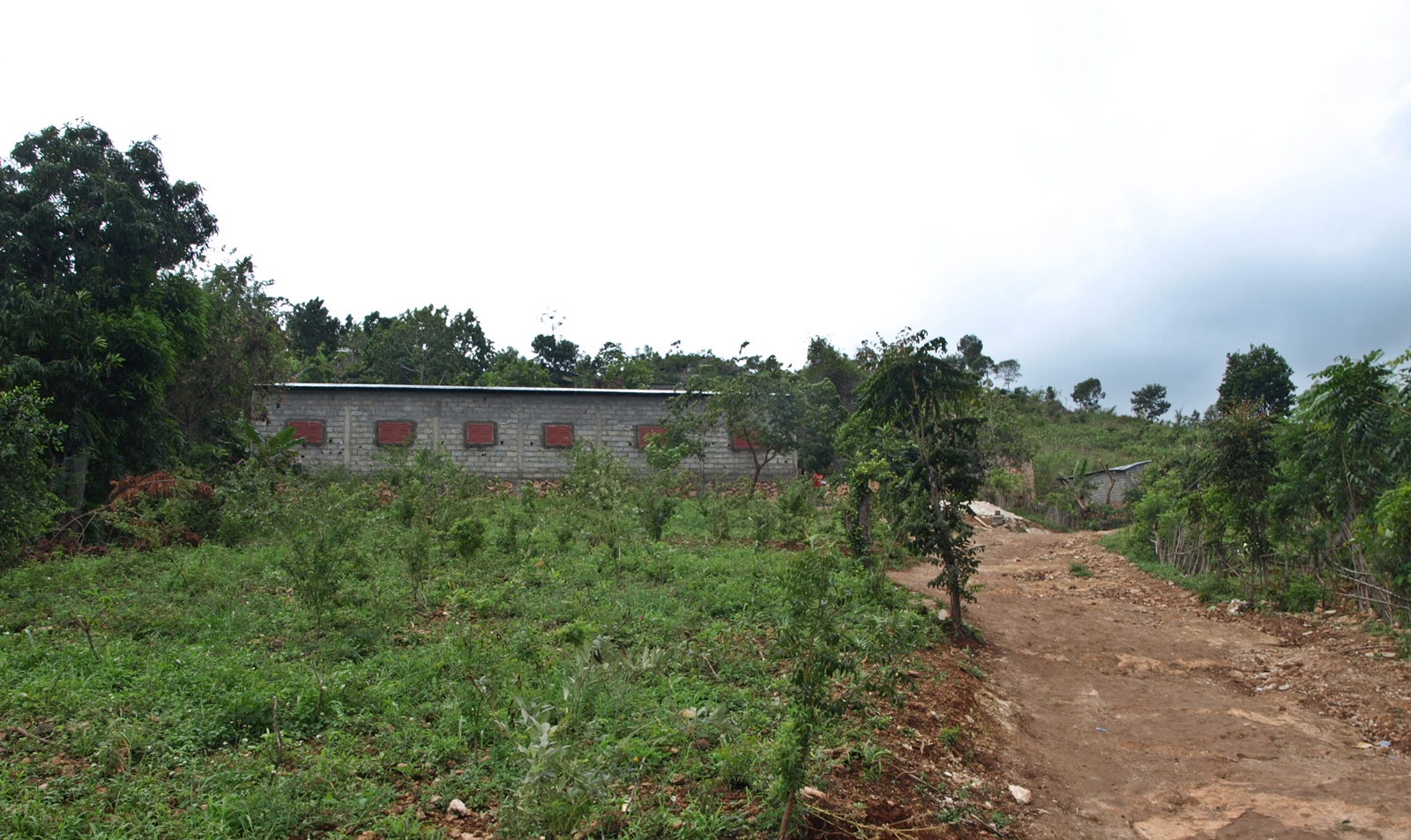 Arrival at our project site at Caracoli Church.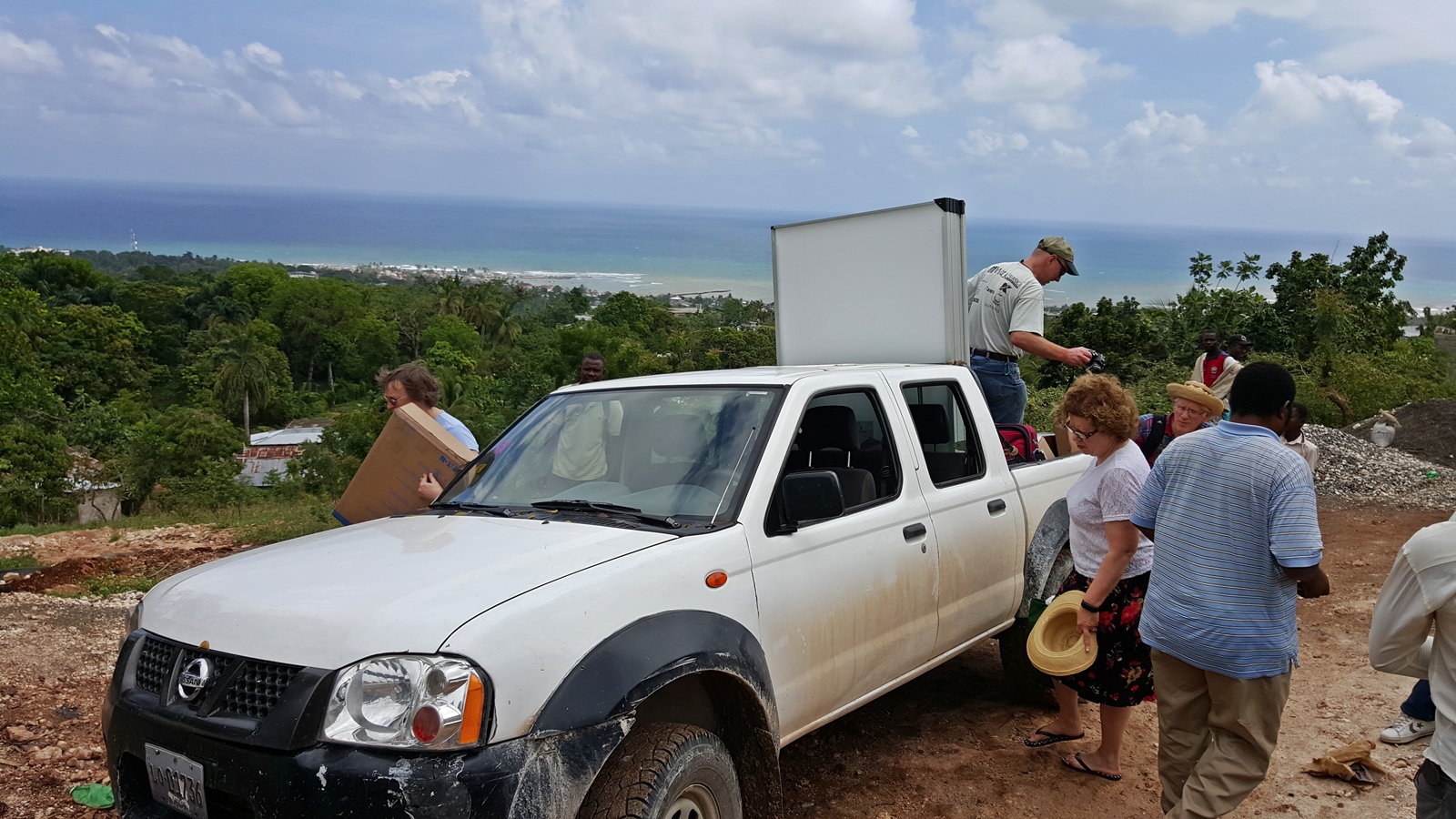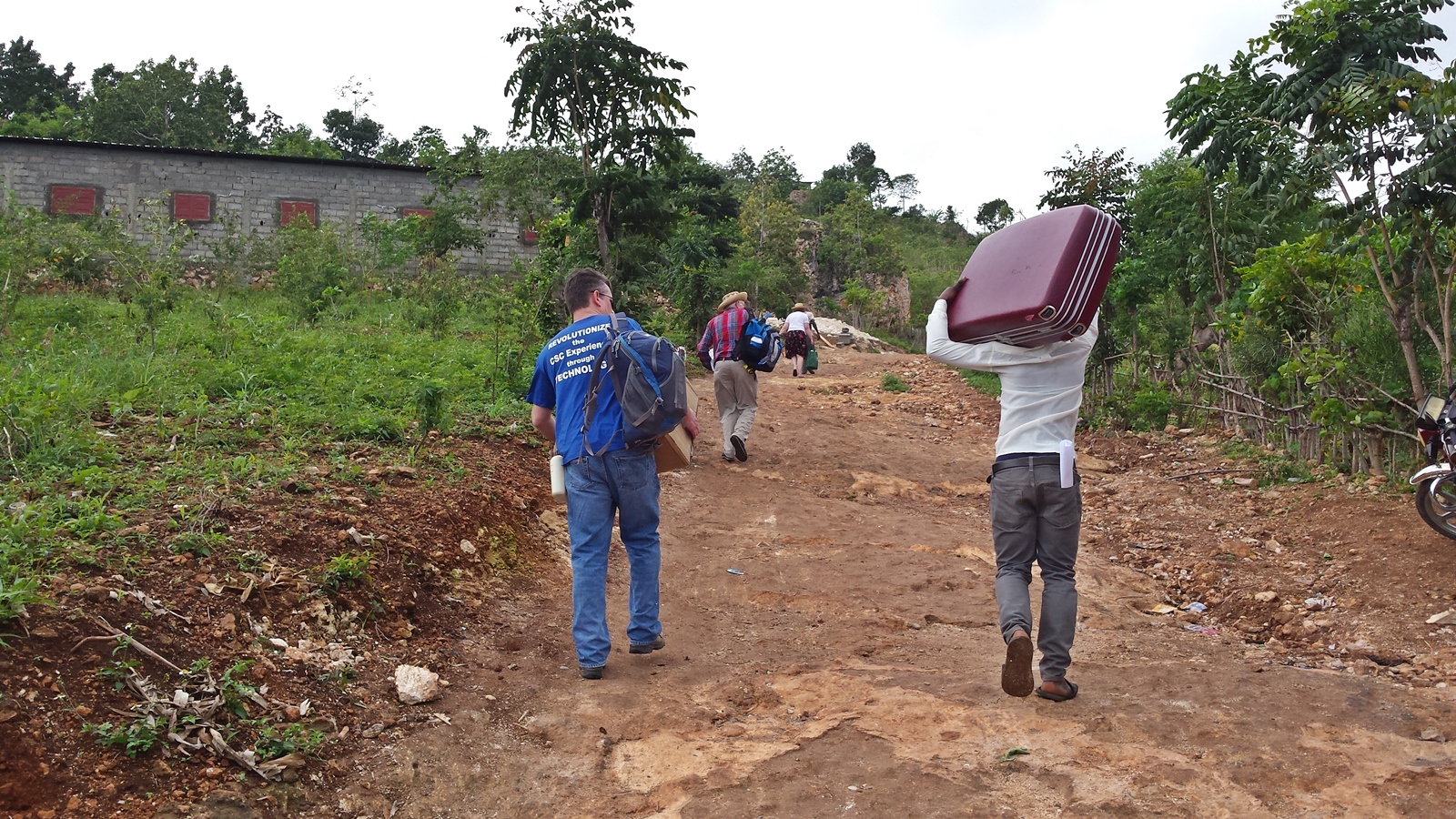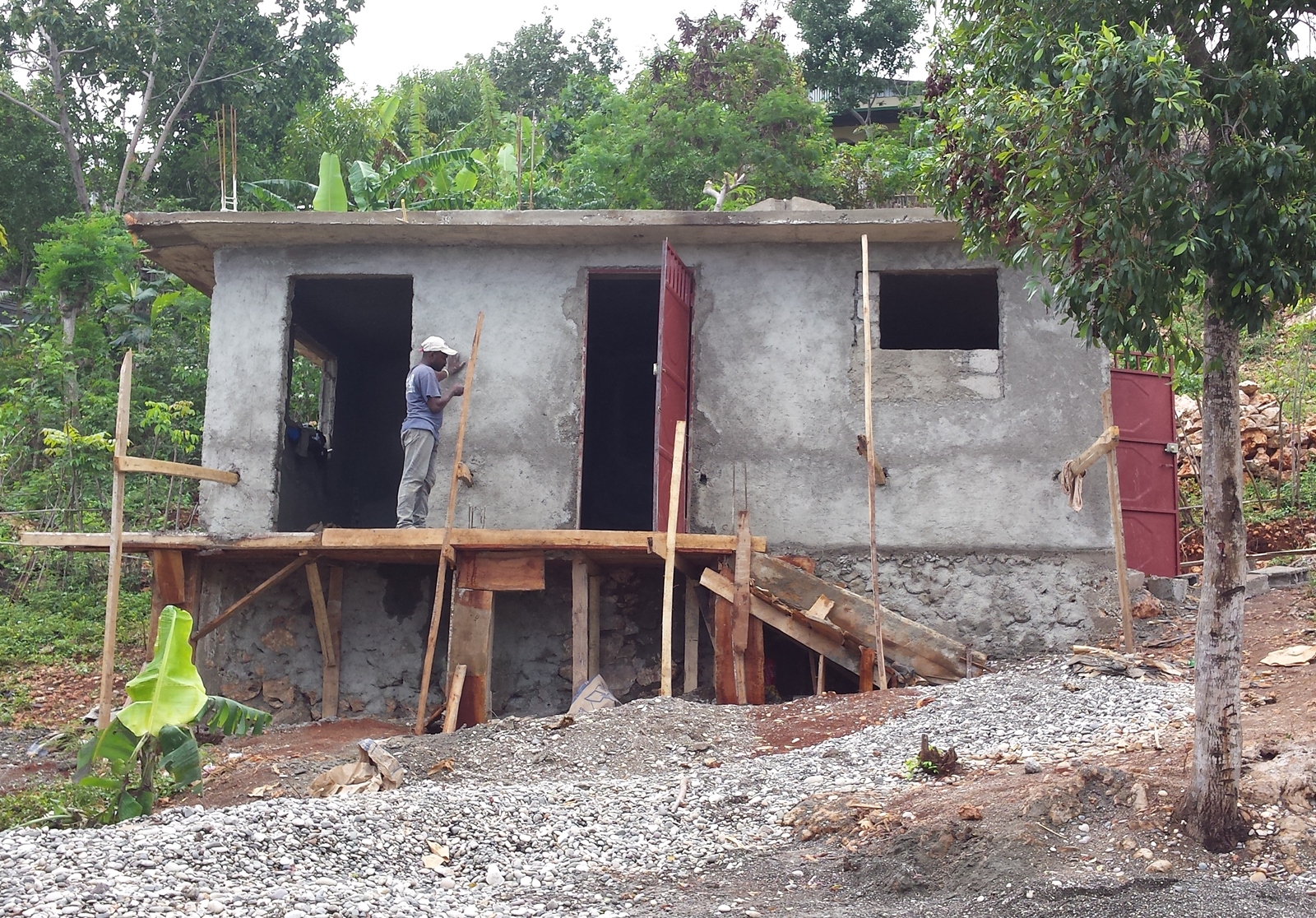 The new radio station building under construction.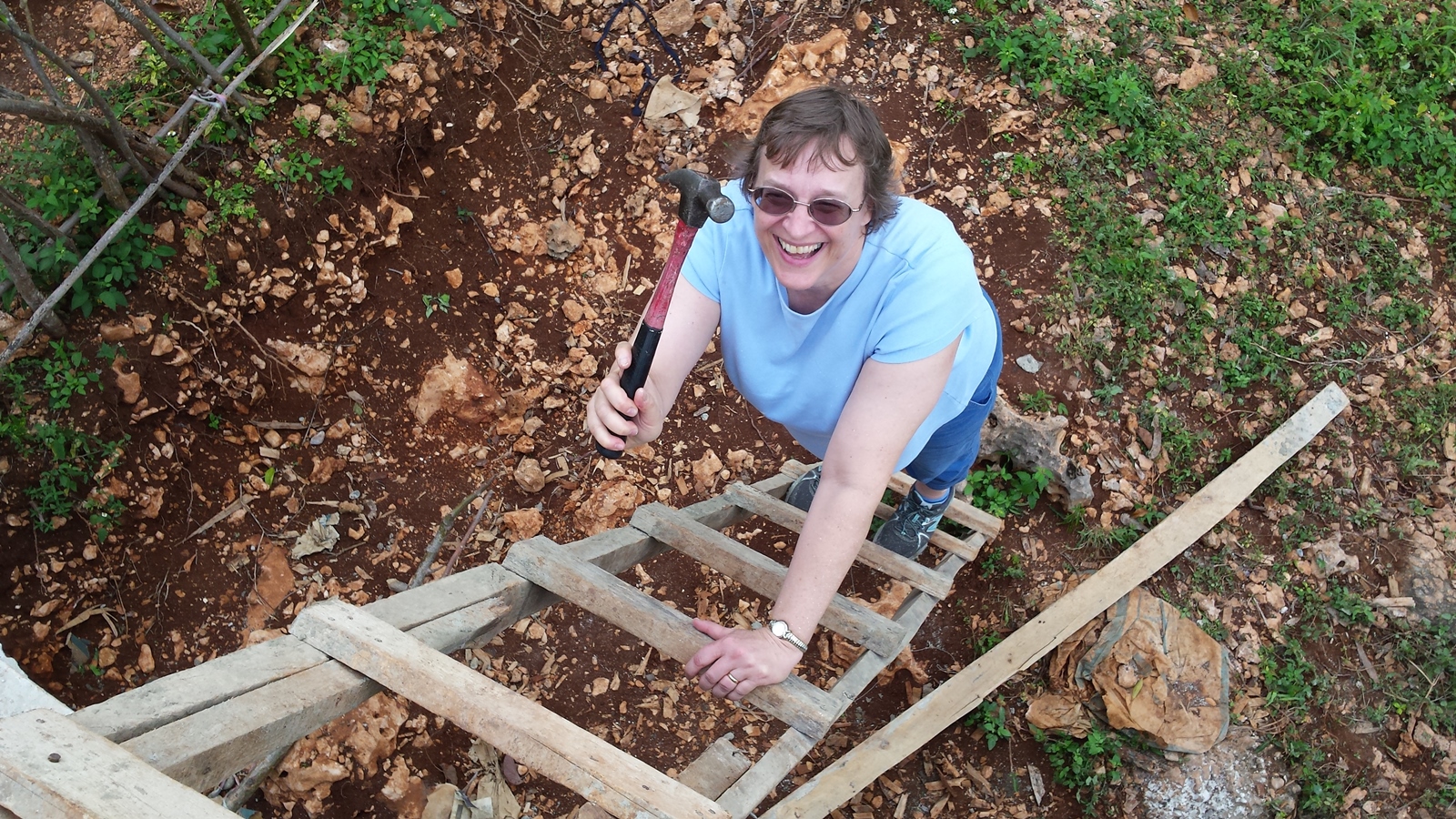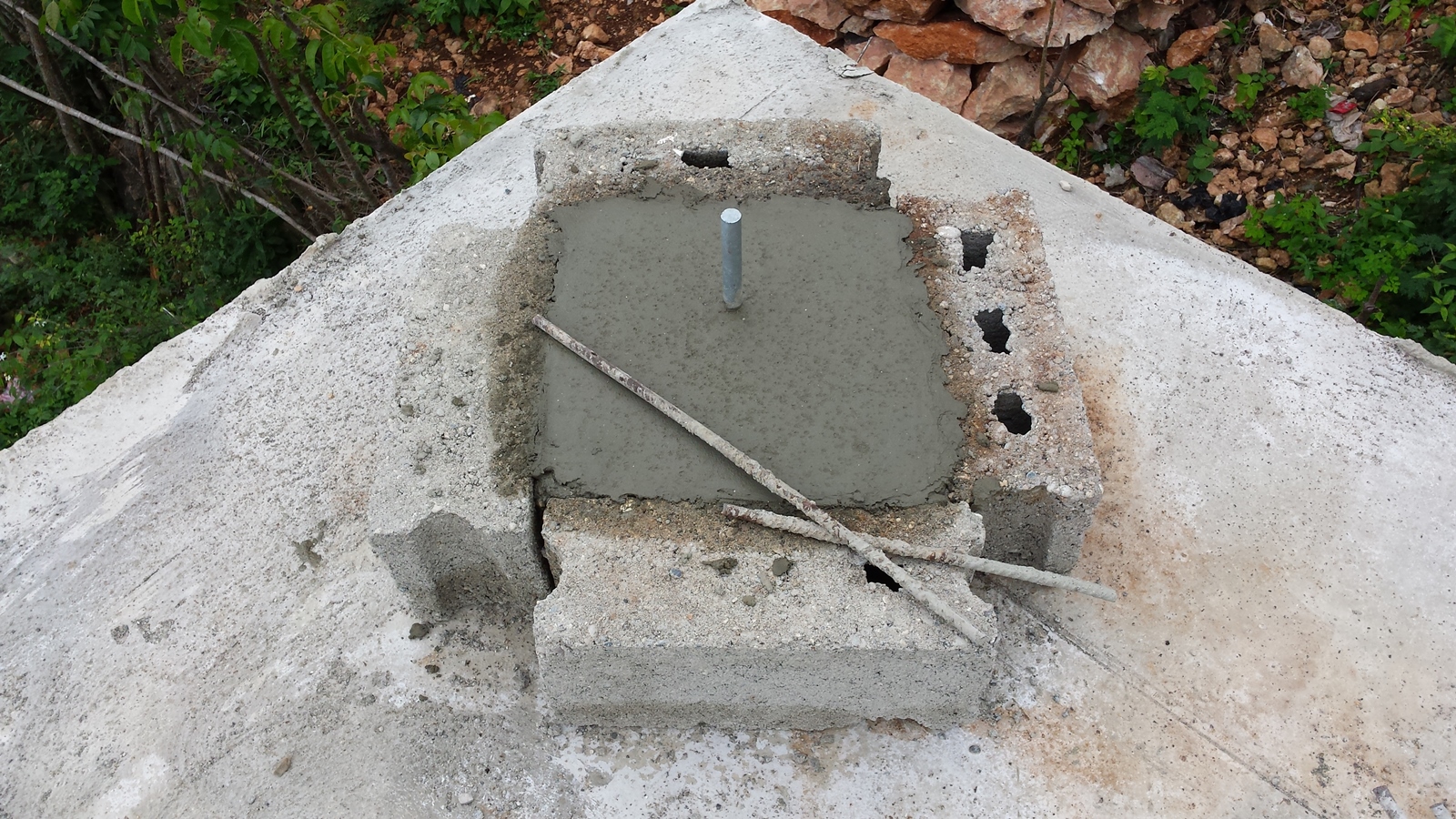 Got the tower base formed and poured right away.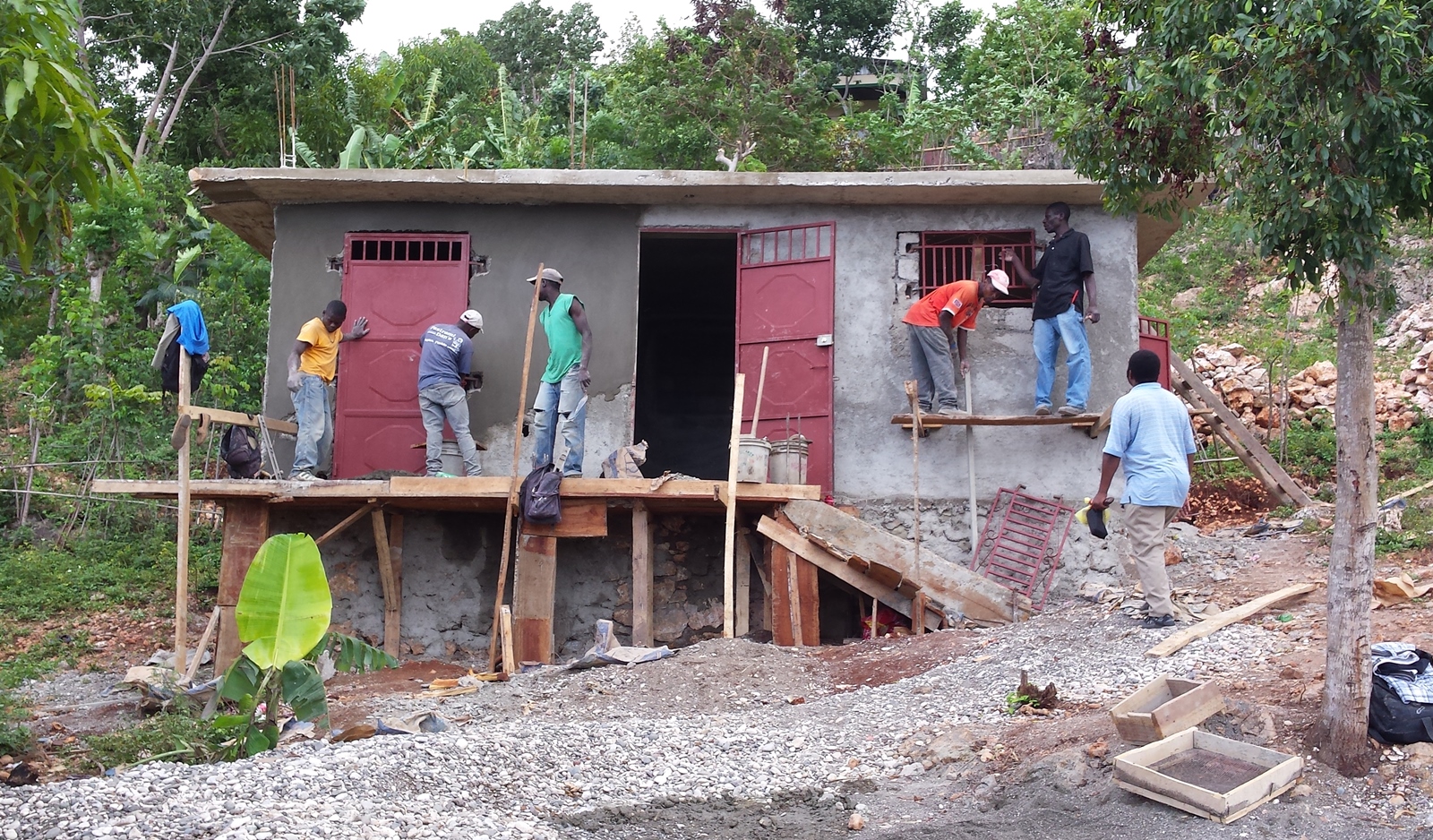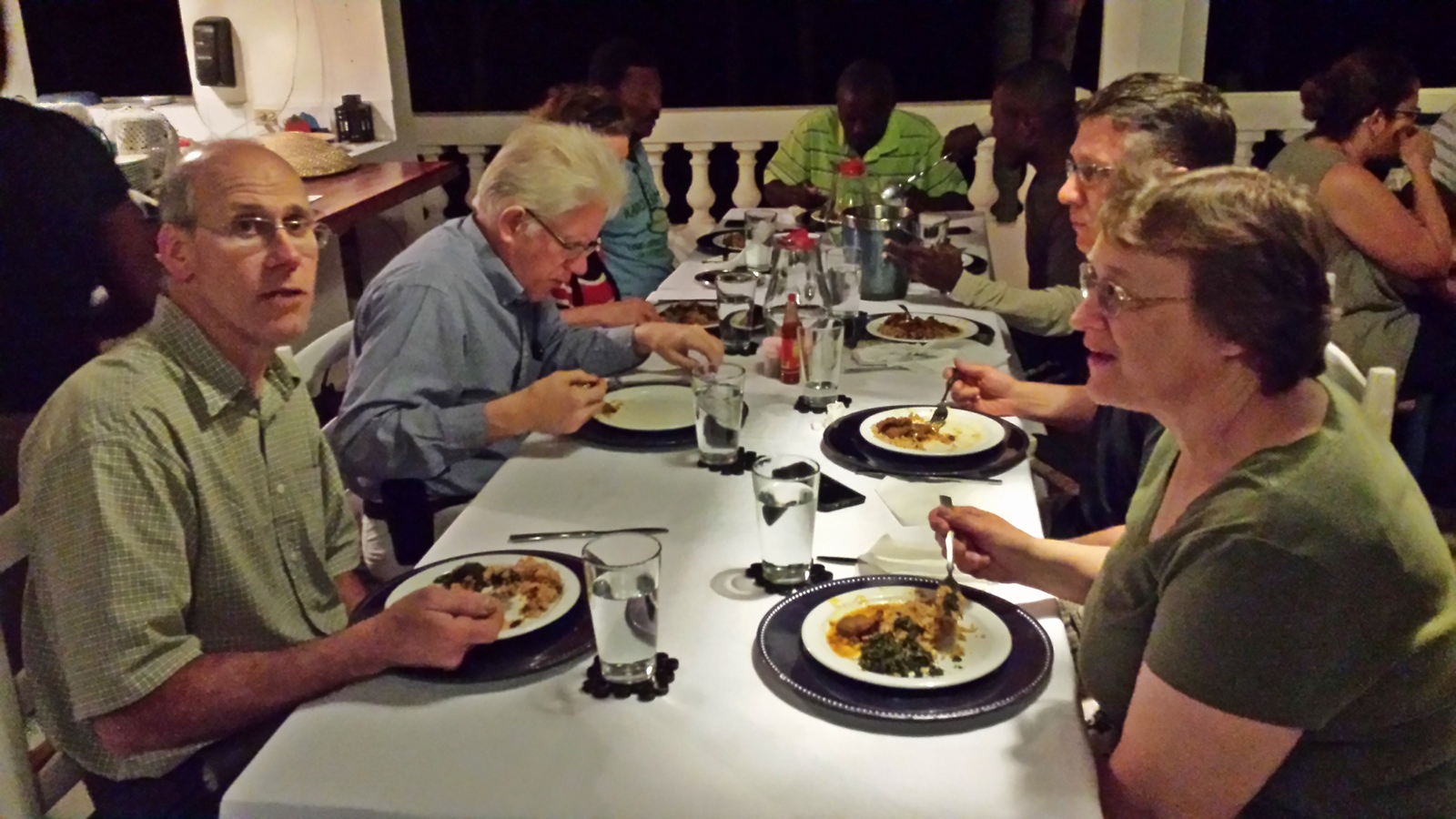 First evening meal at our Guesthouse at Place Charmant.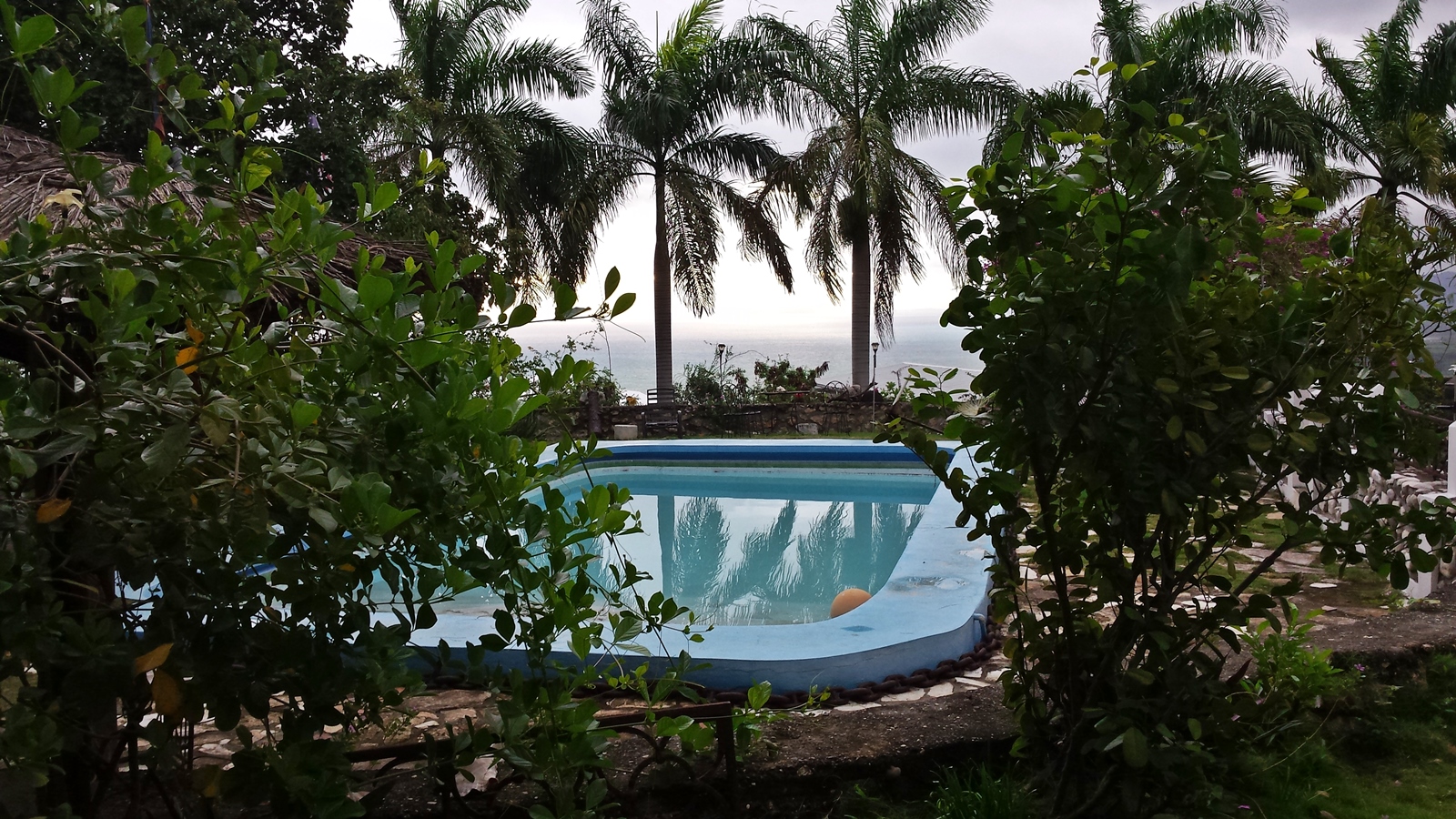 The pool at Place Charmant.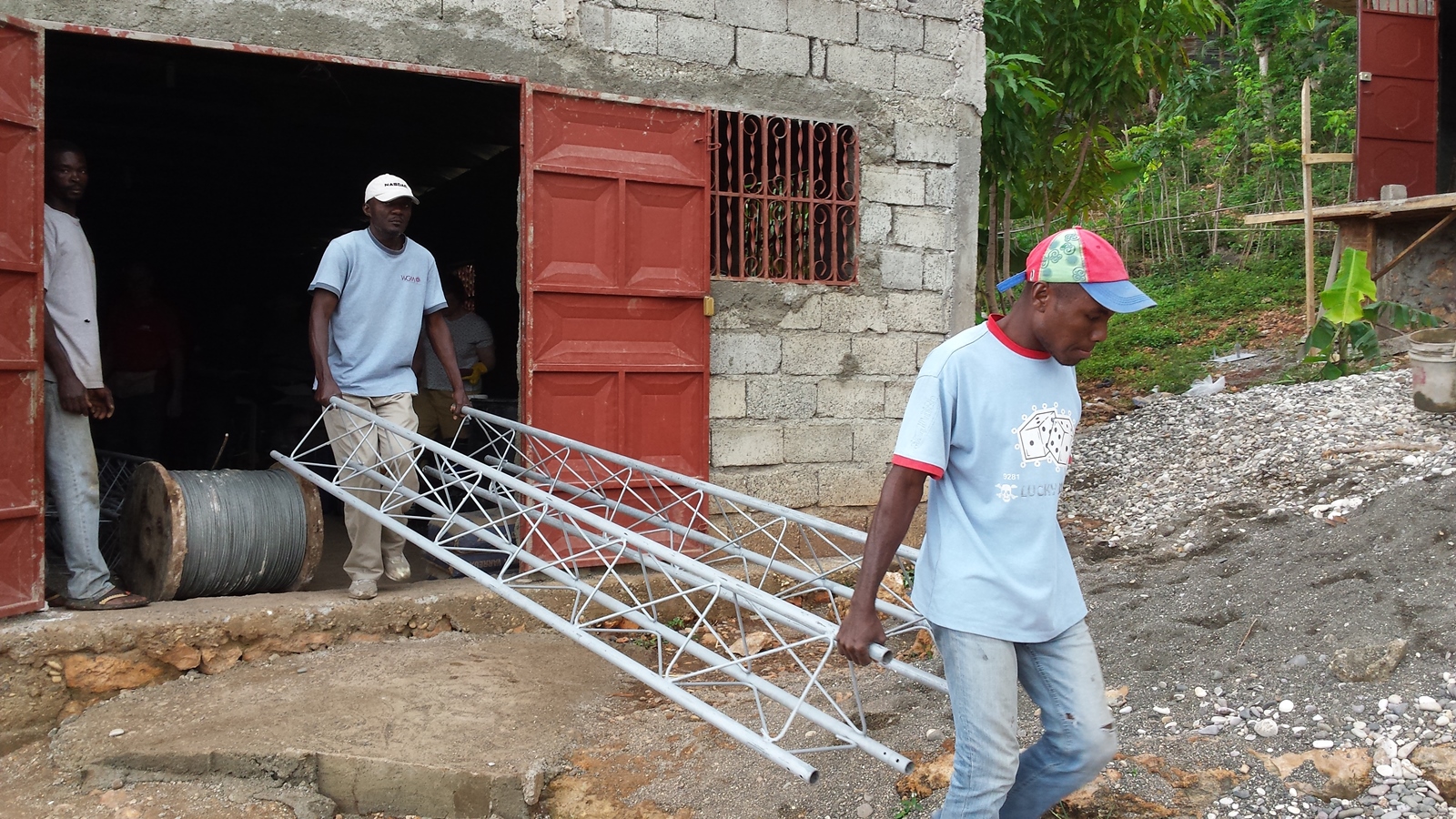 Tuesday morning---the tower pieces come out.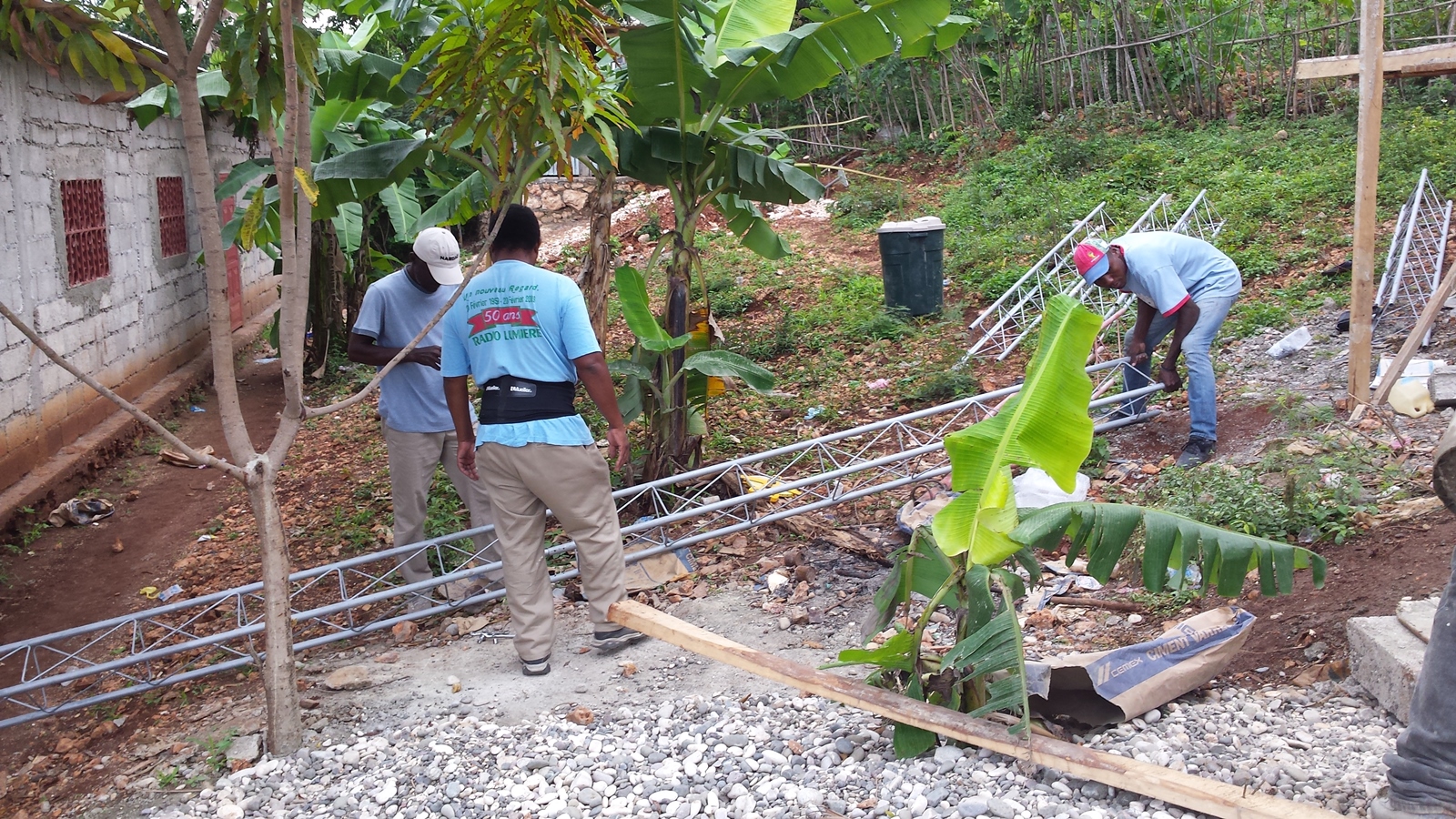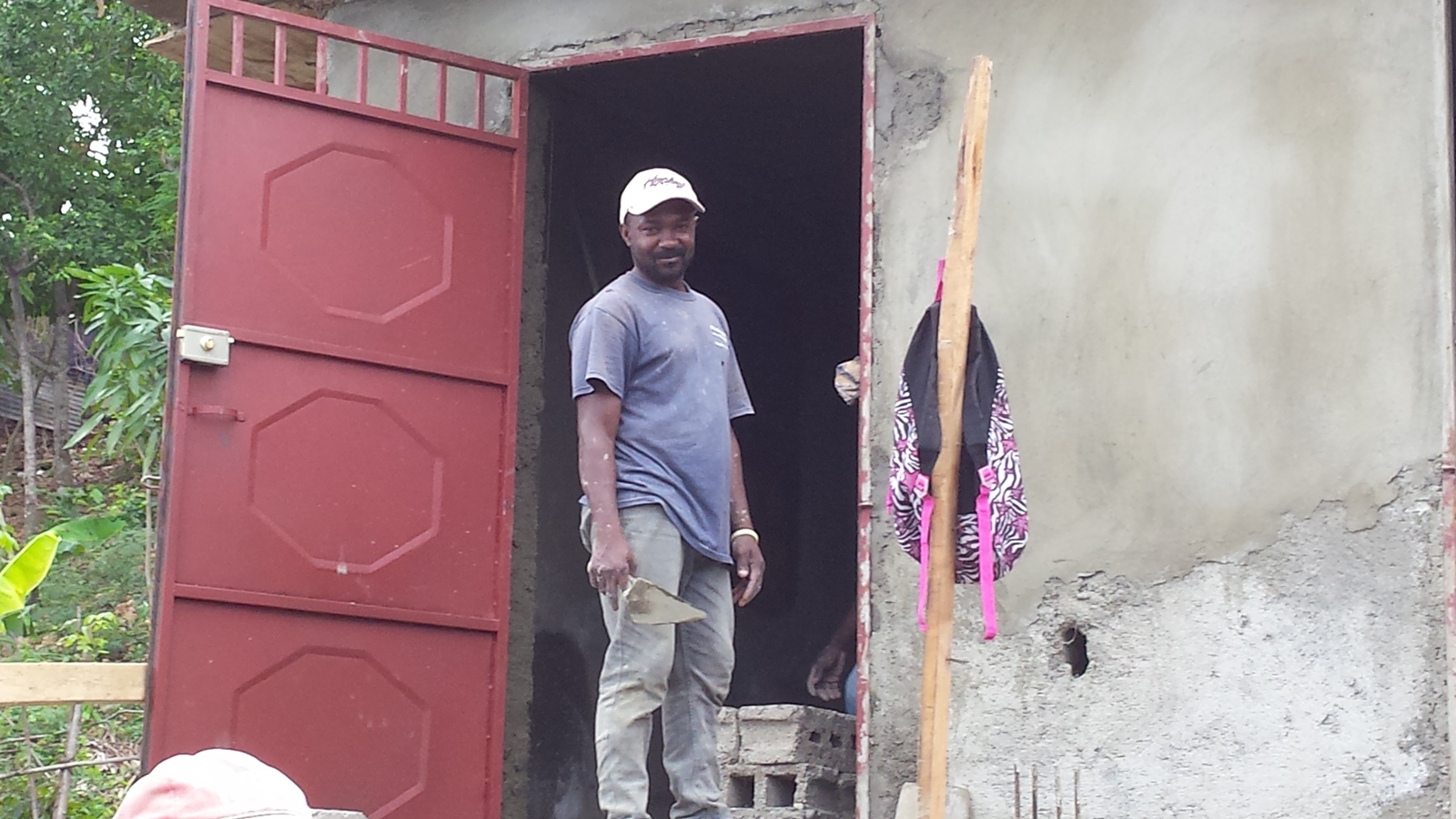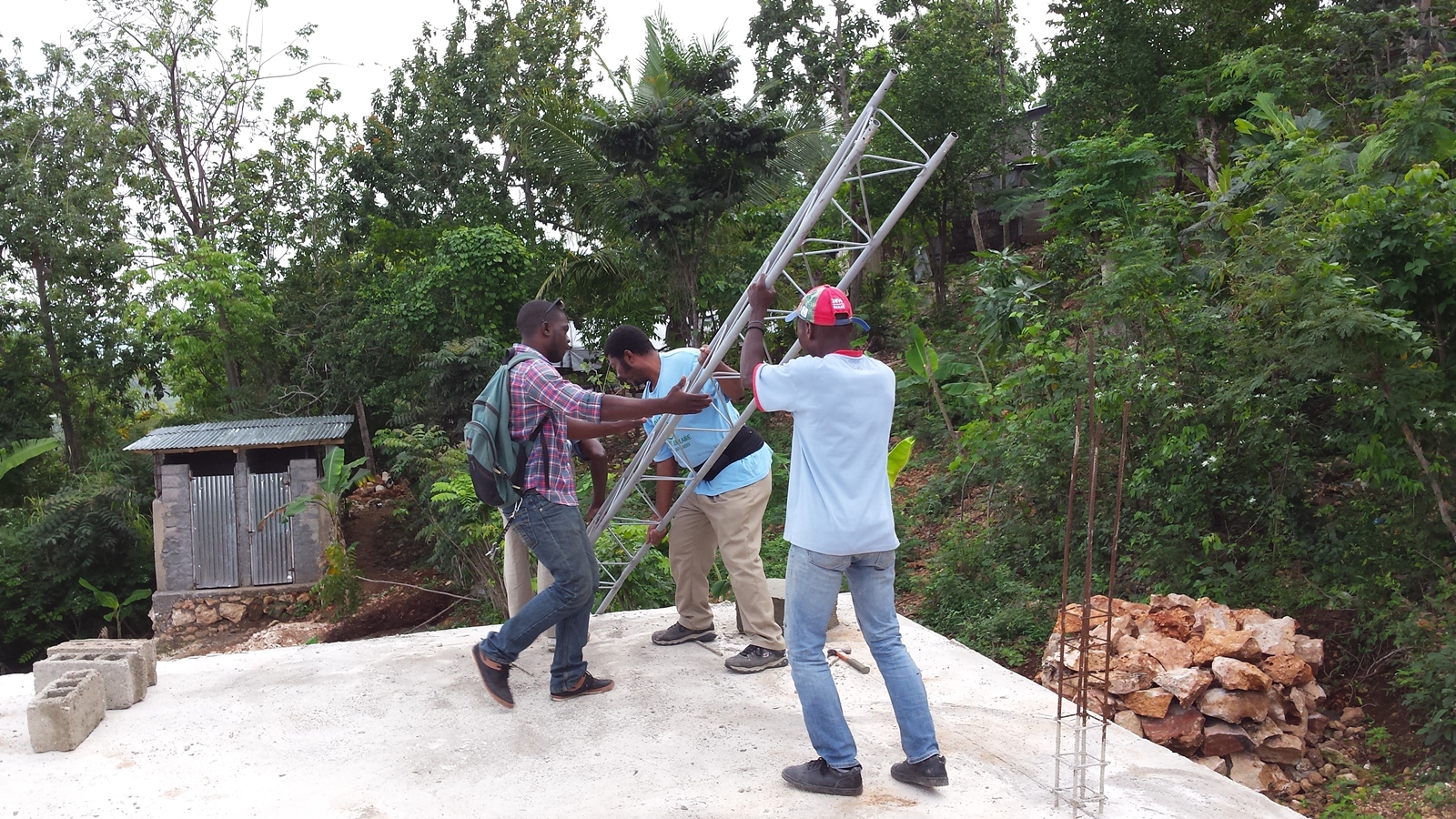 Getting ready to set the first section.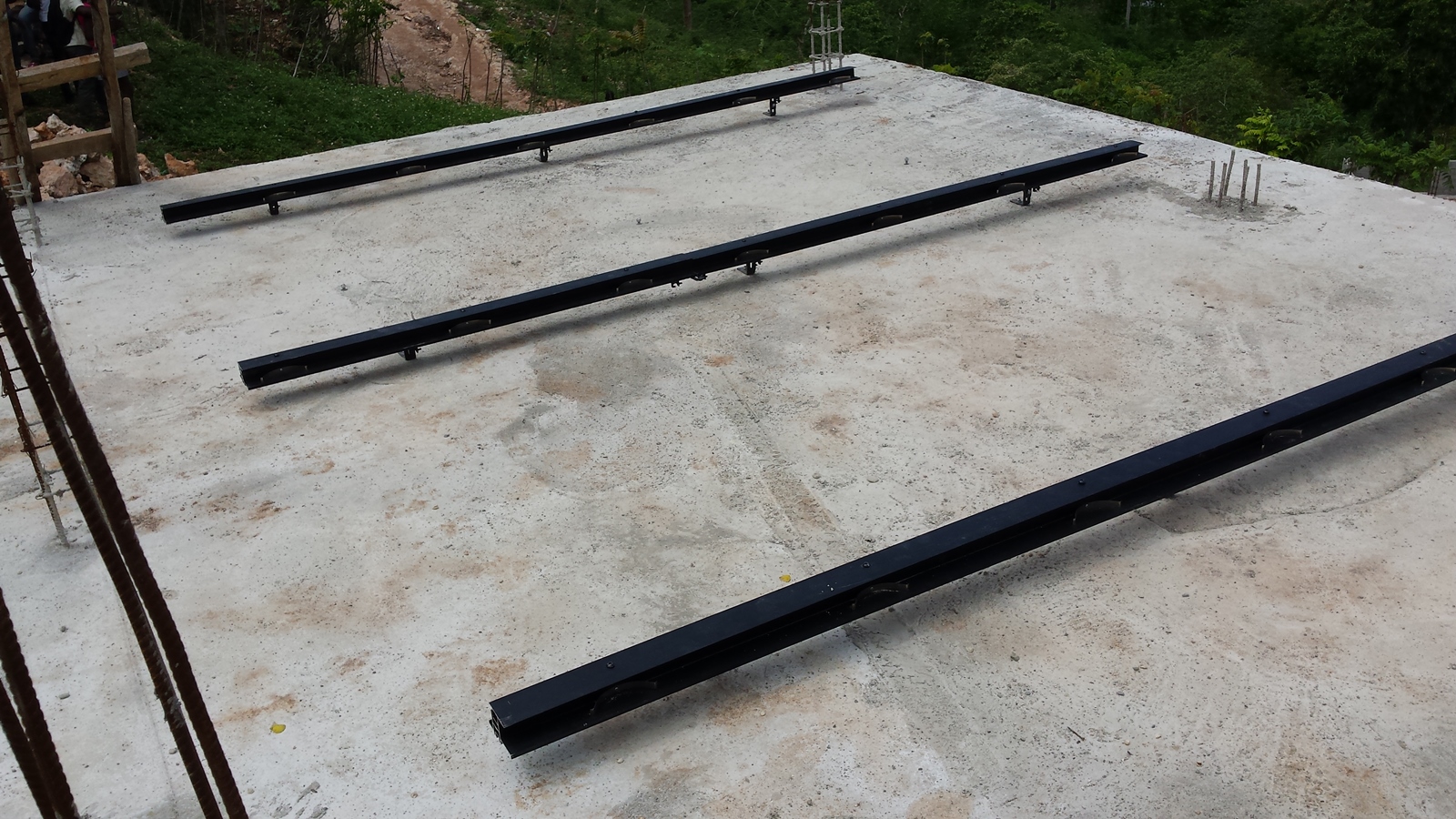 Installation of the solar panel rails.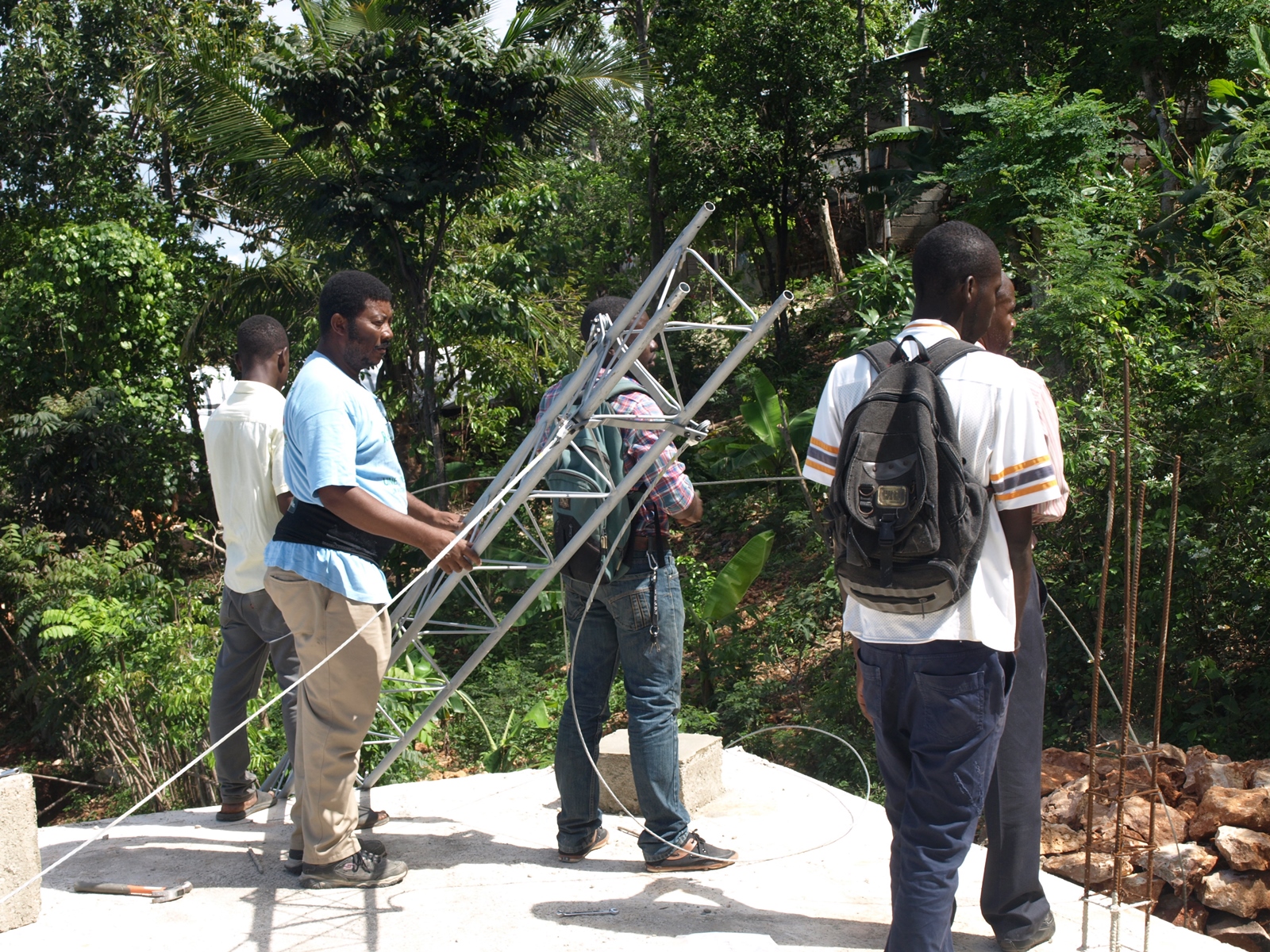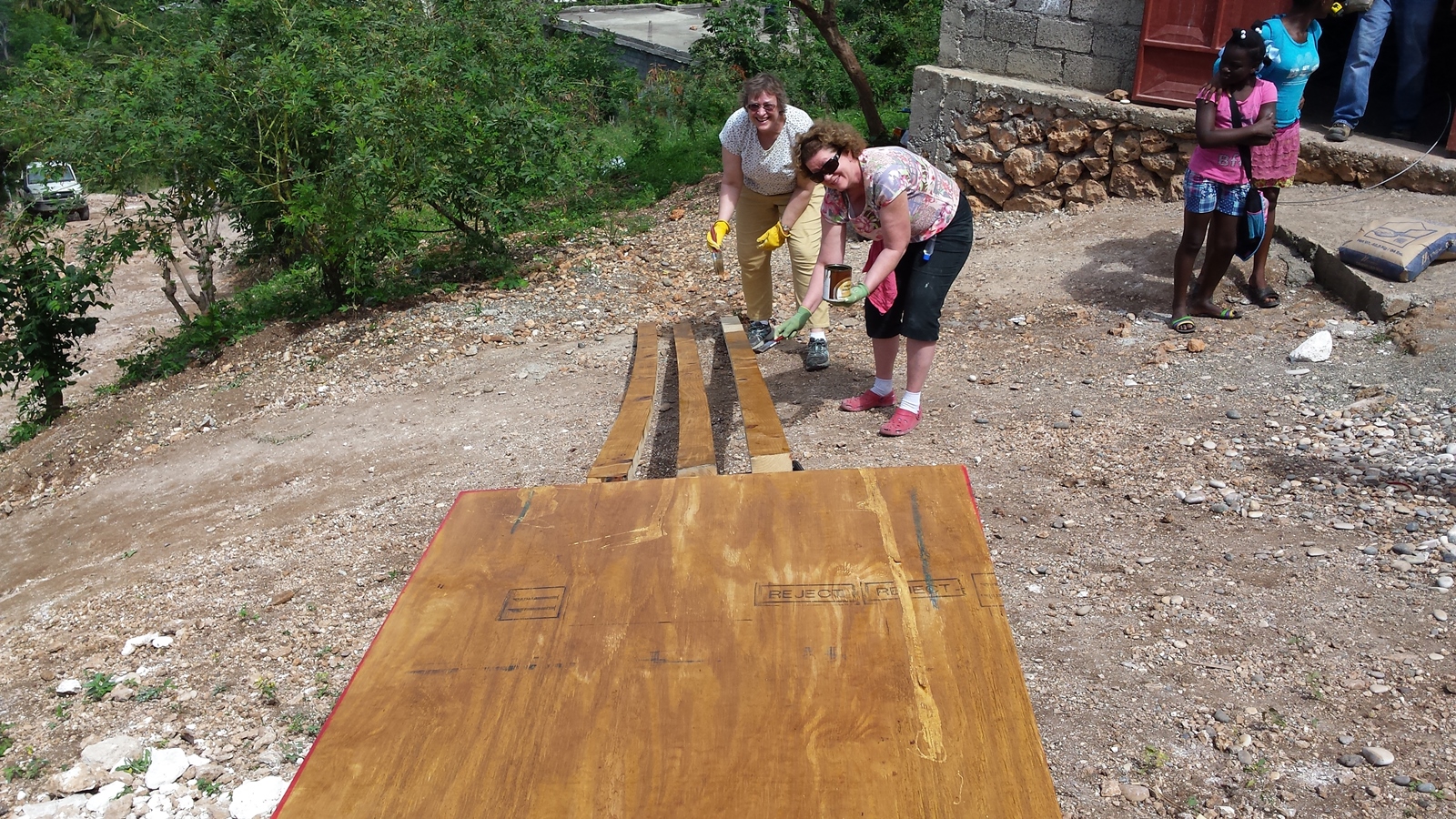 Applying 'poison' to the wood to keep the termites away.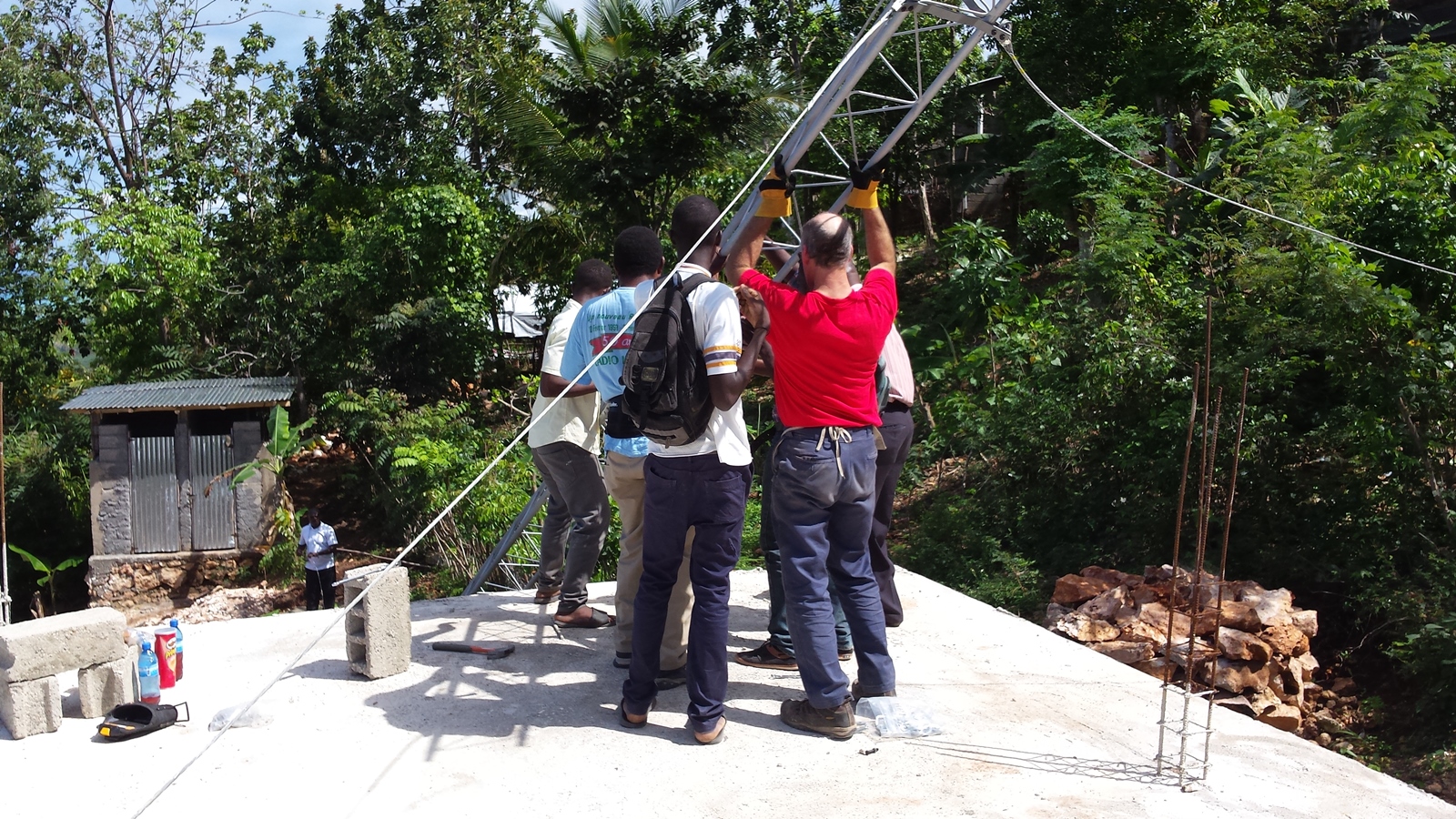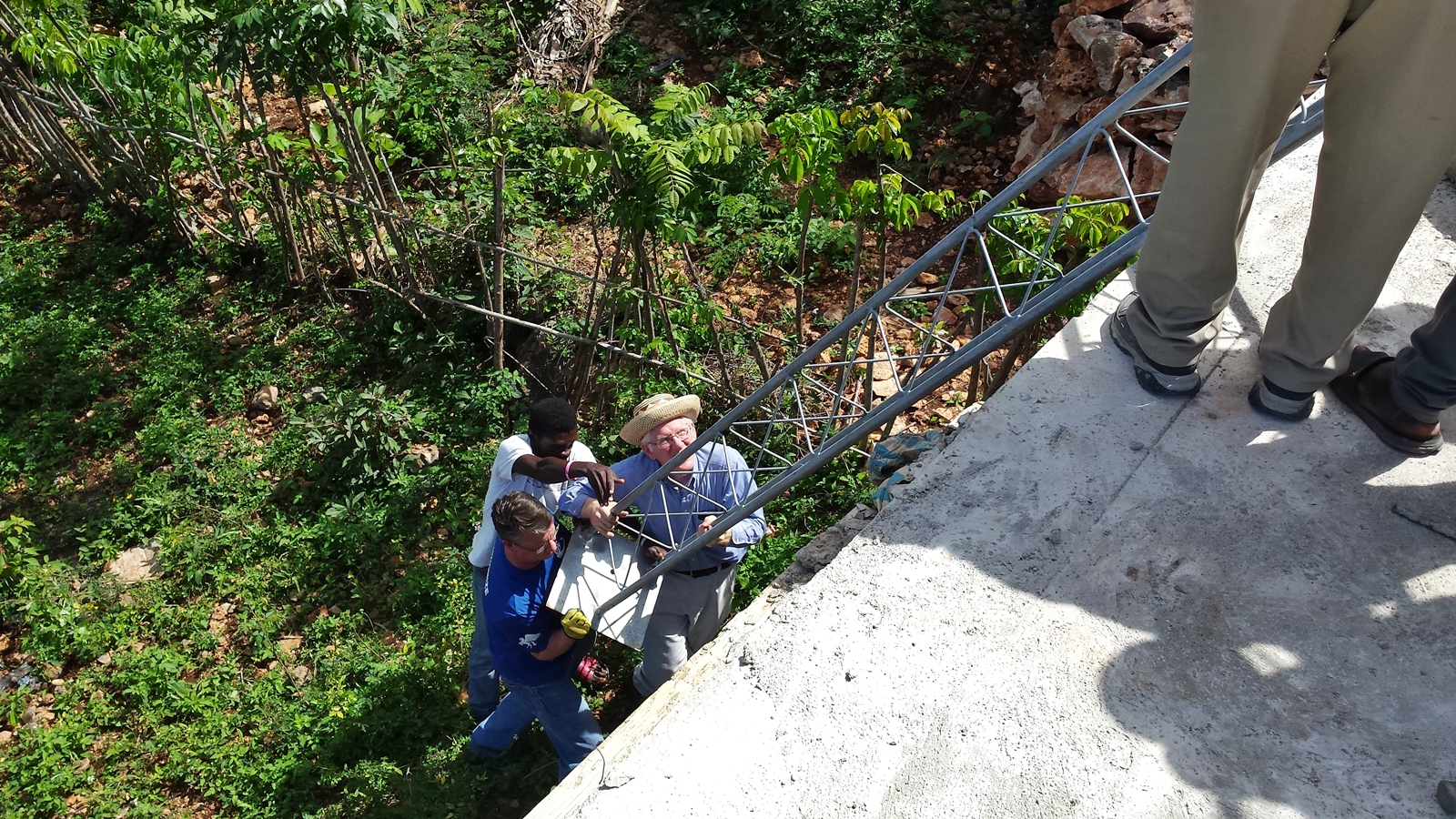 Lifting the first section up on the roof.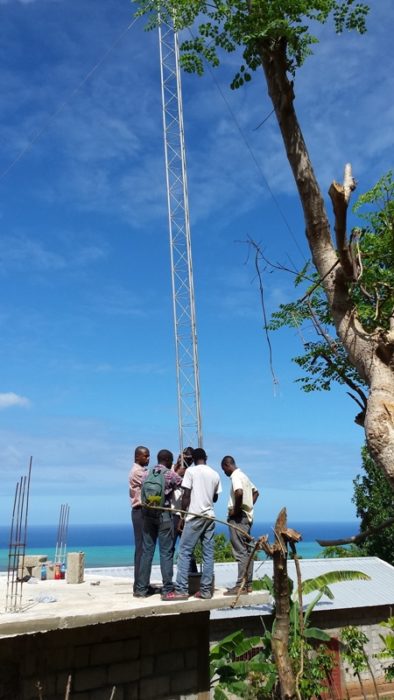 Setting the first tower section in place.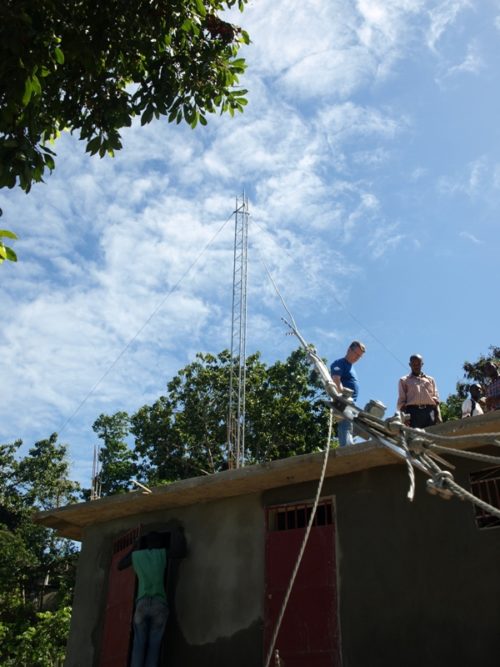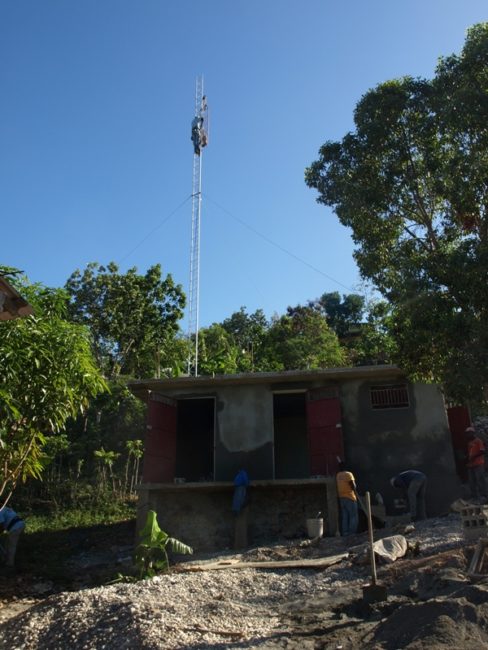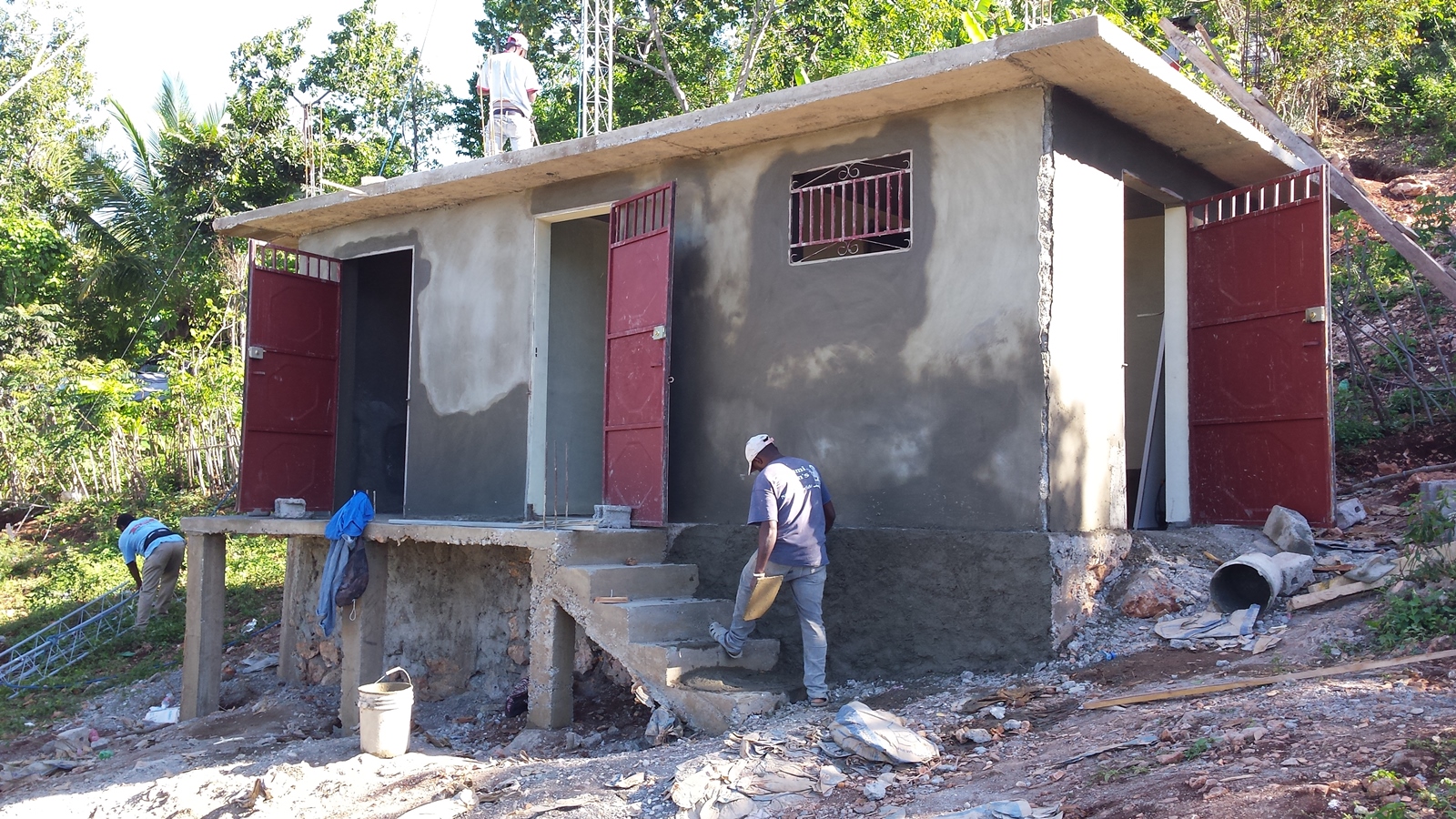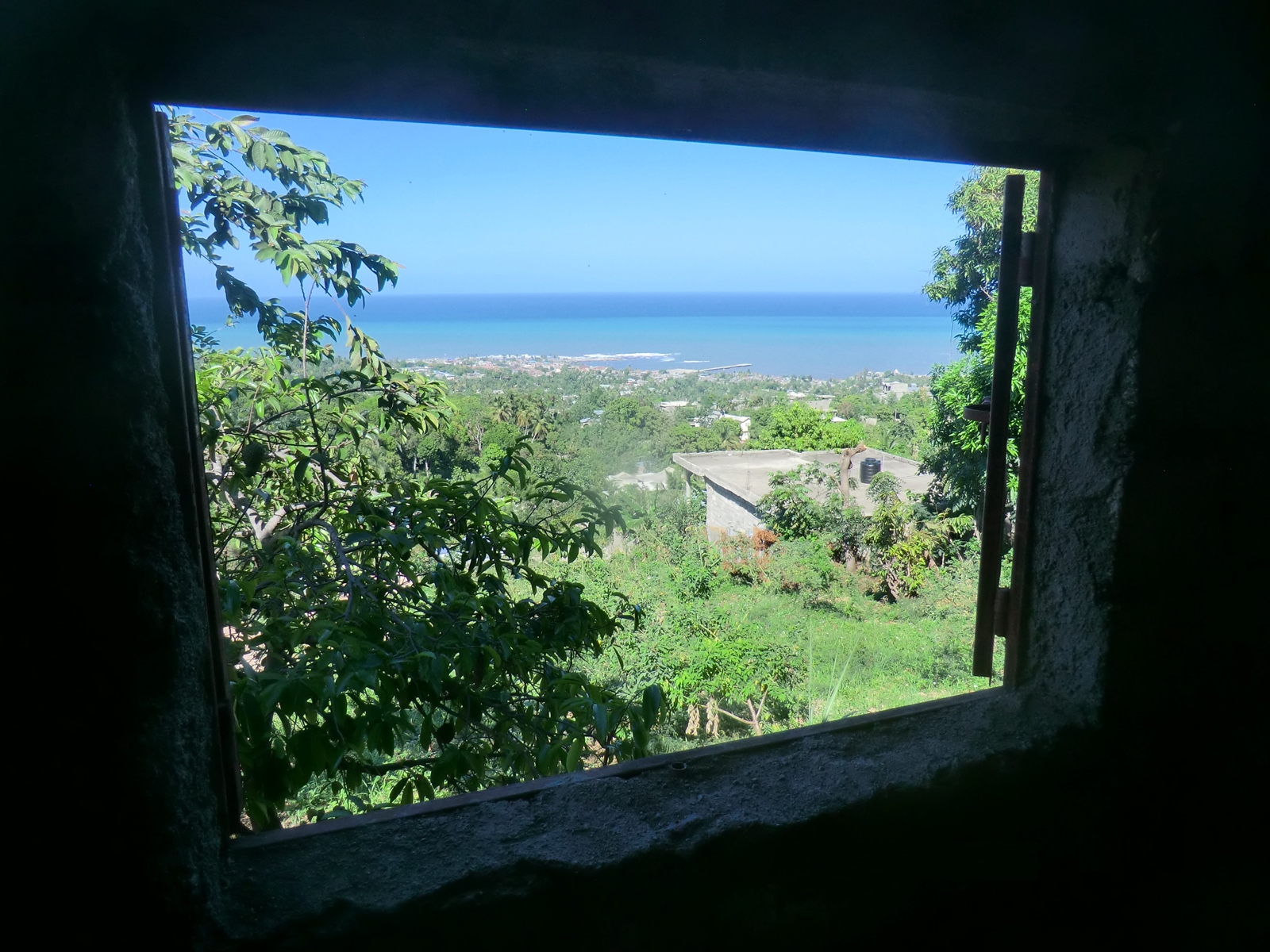 View from inside Caracoli Church.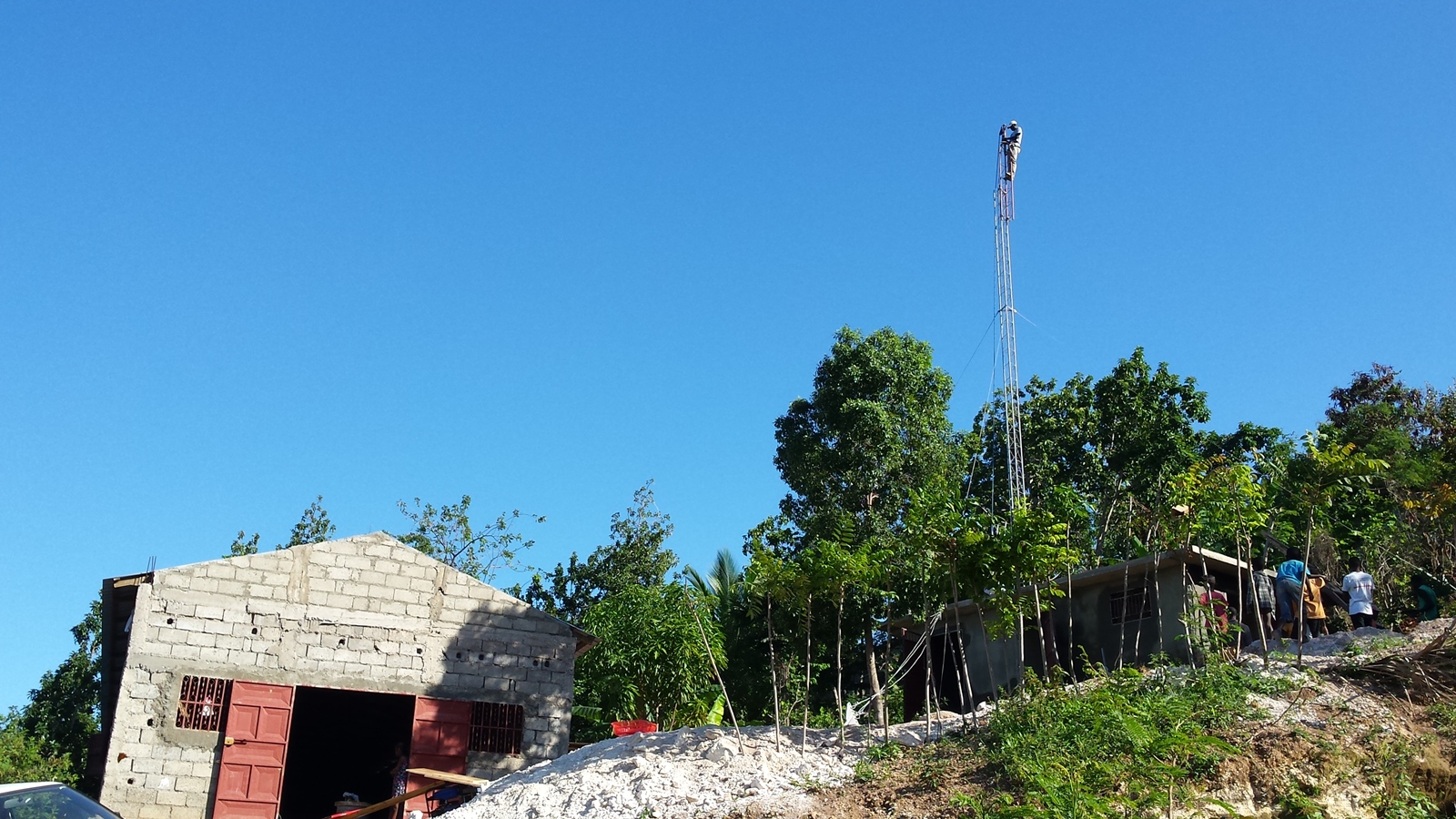 Site view of Caracoli Church and new transmitter building.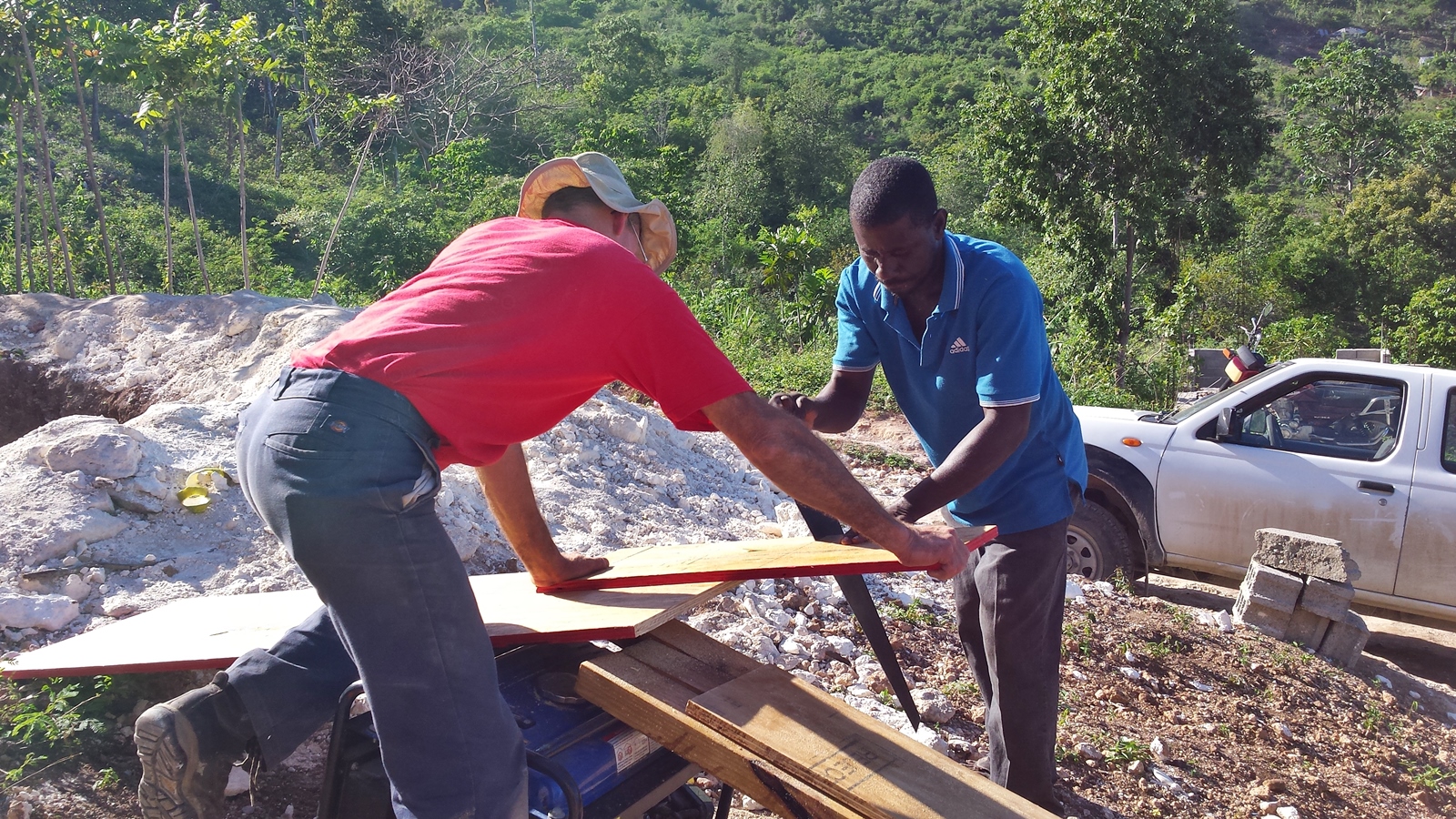 Cutting wood for transmitter room table.
A couple of the neighborhood kids.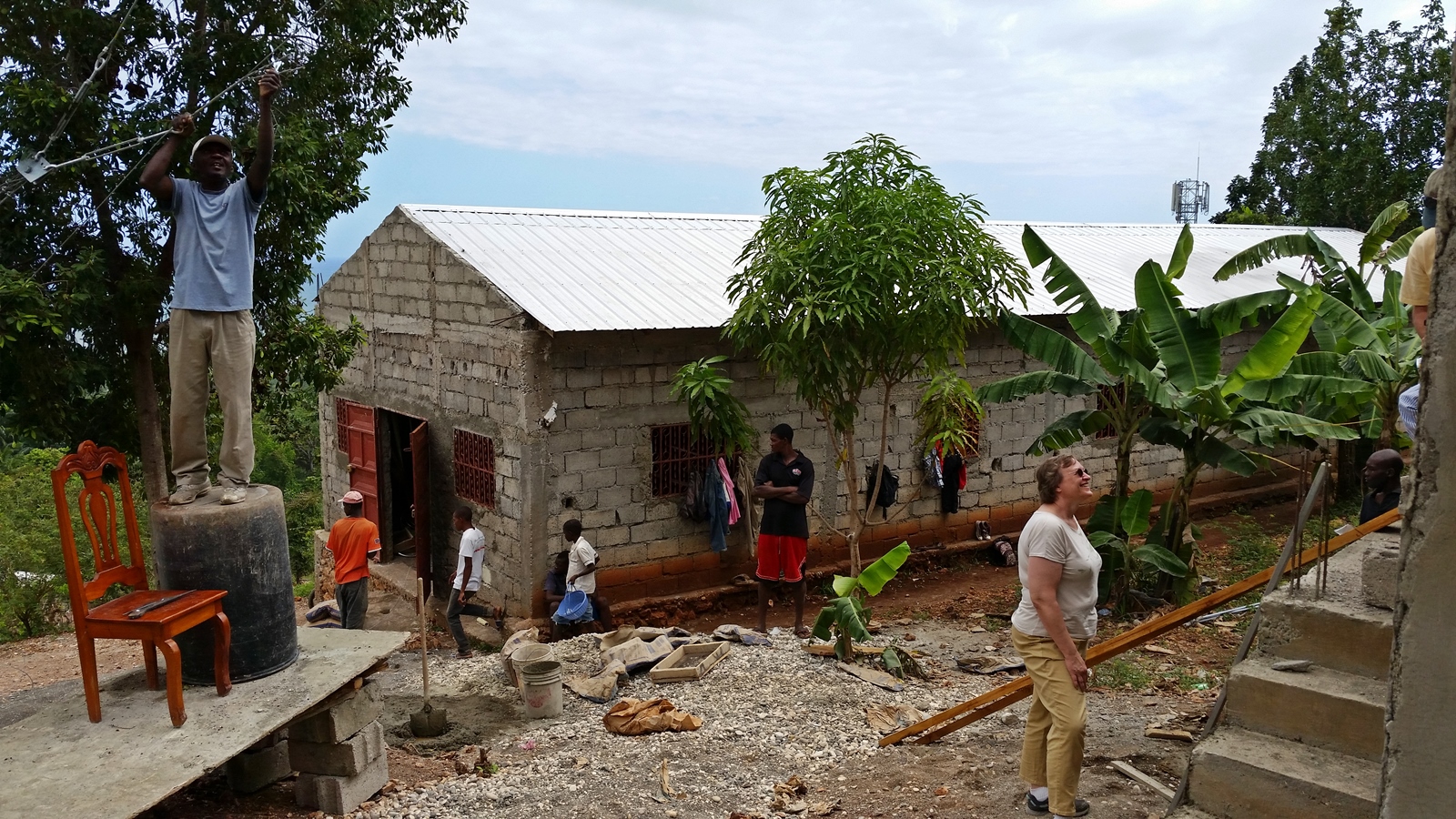 Wednesday morning was a busy time on the work site.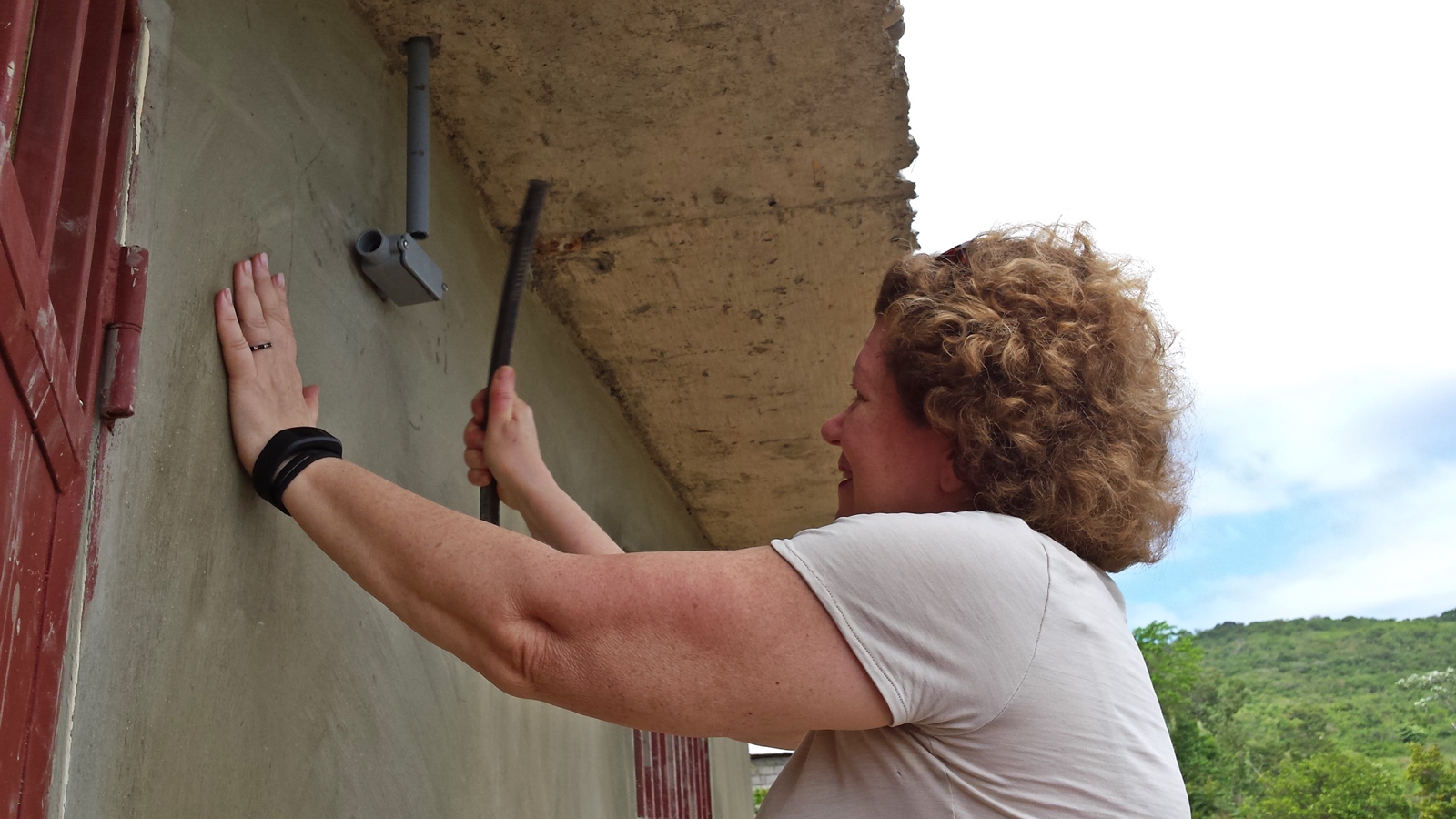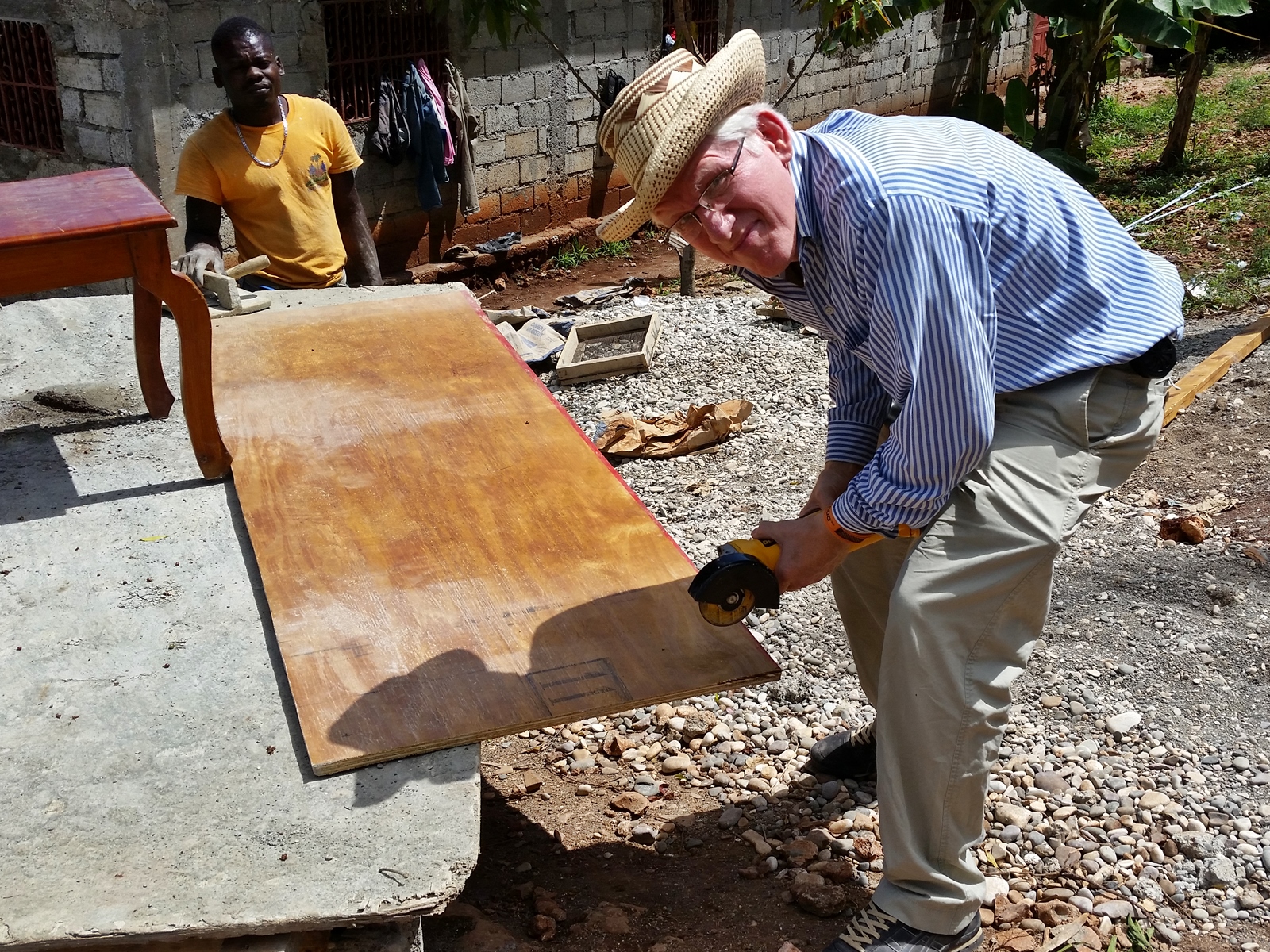 Working on the future table top.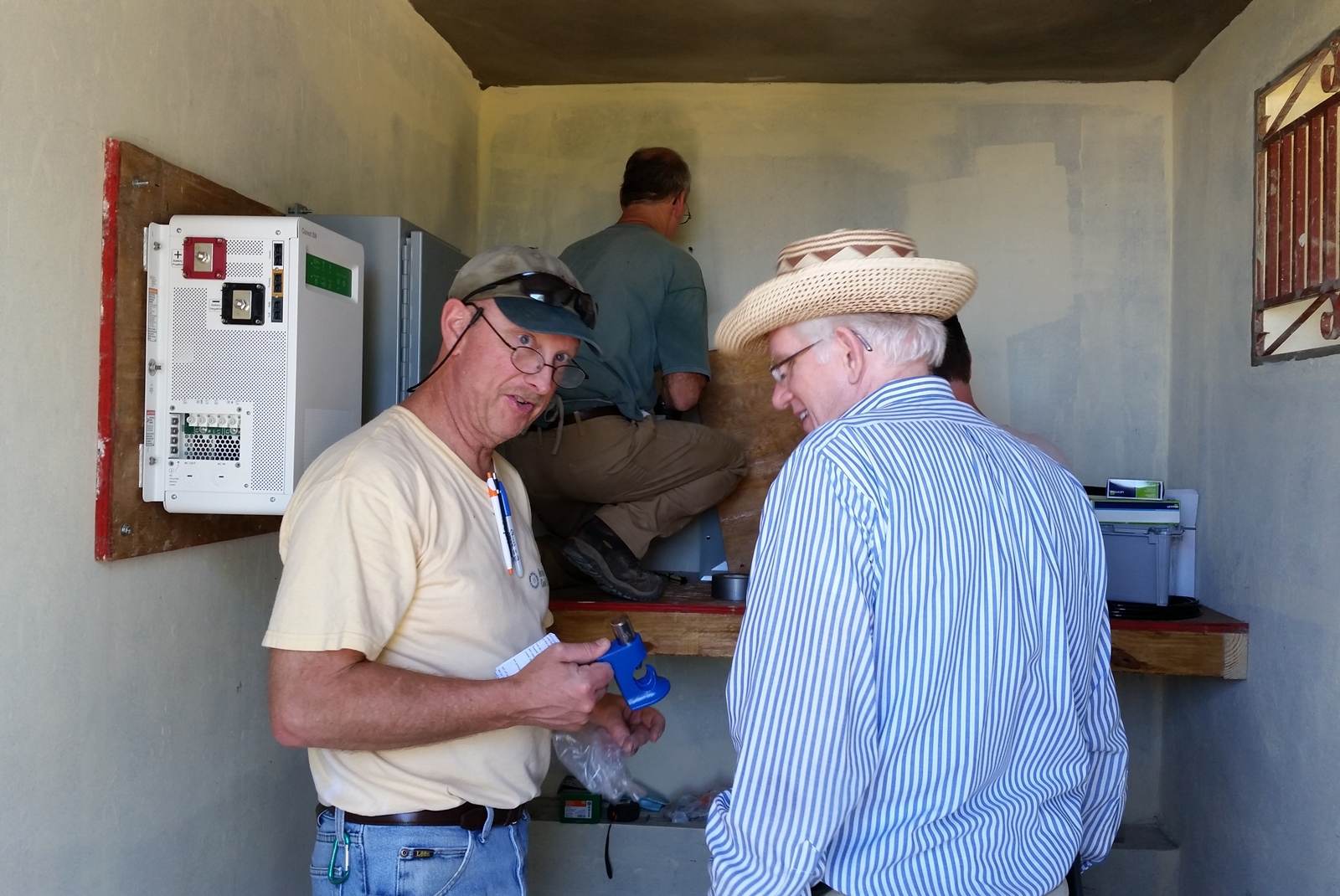 Checking out the crimping tool.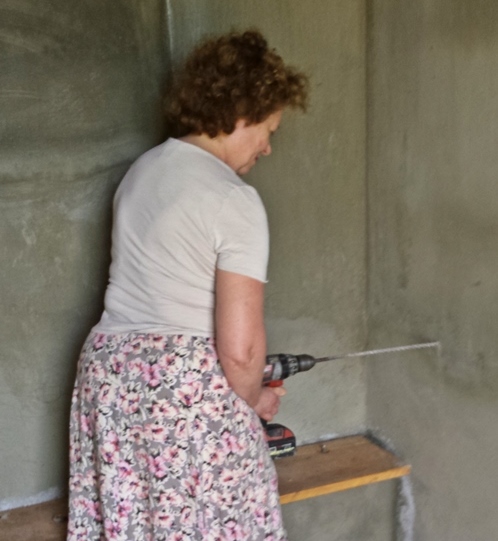 Trying her hand at drilling.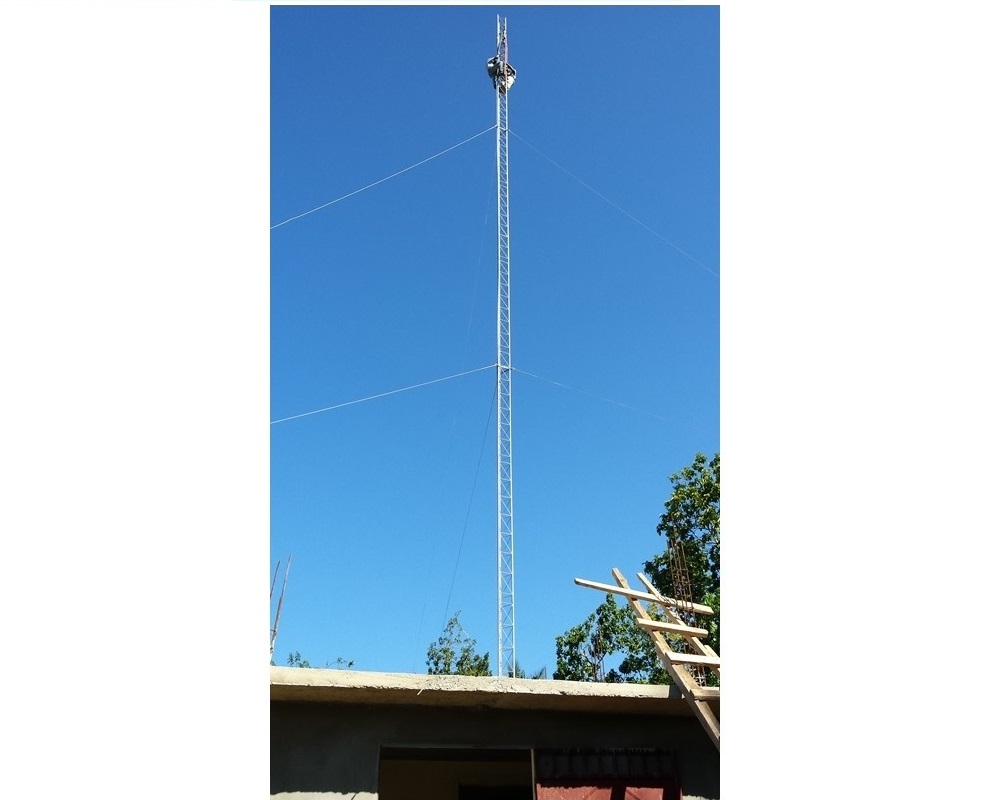 Wednesday afternoon view of the tower.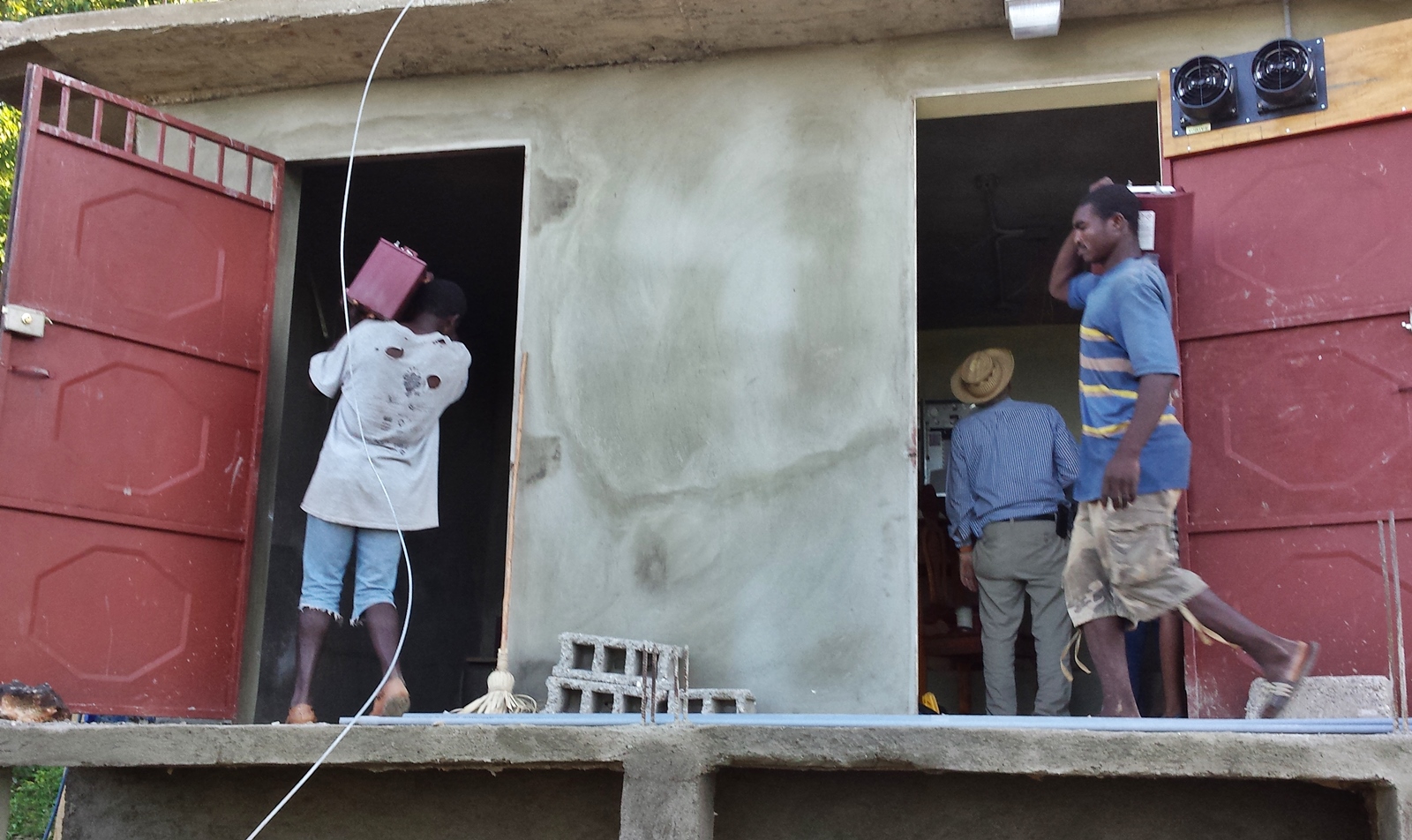 Delivering the batteries.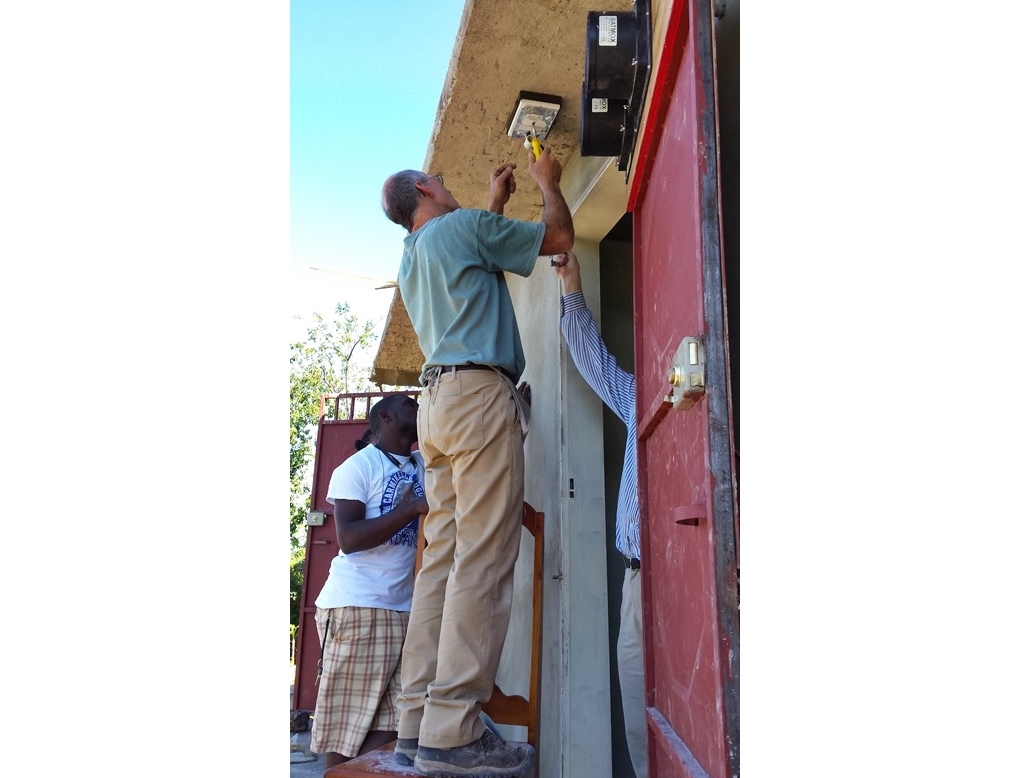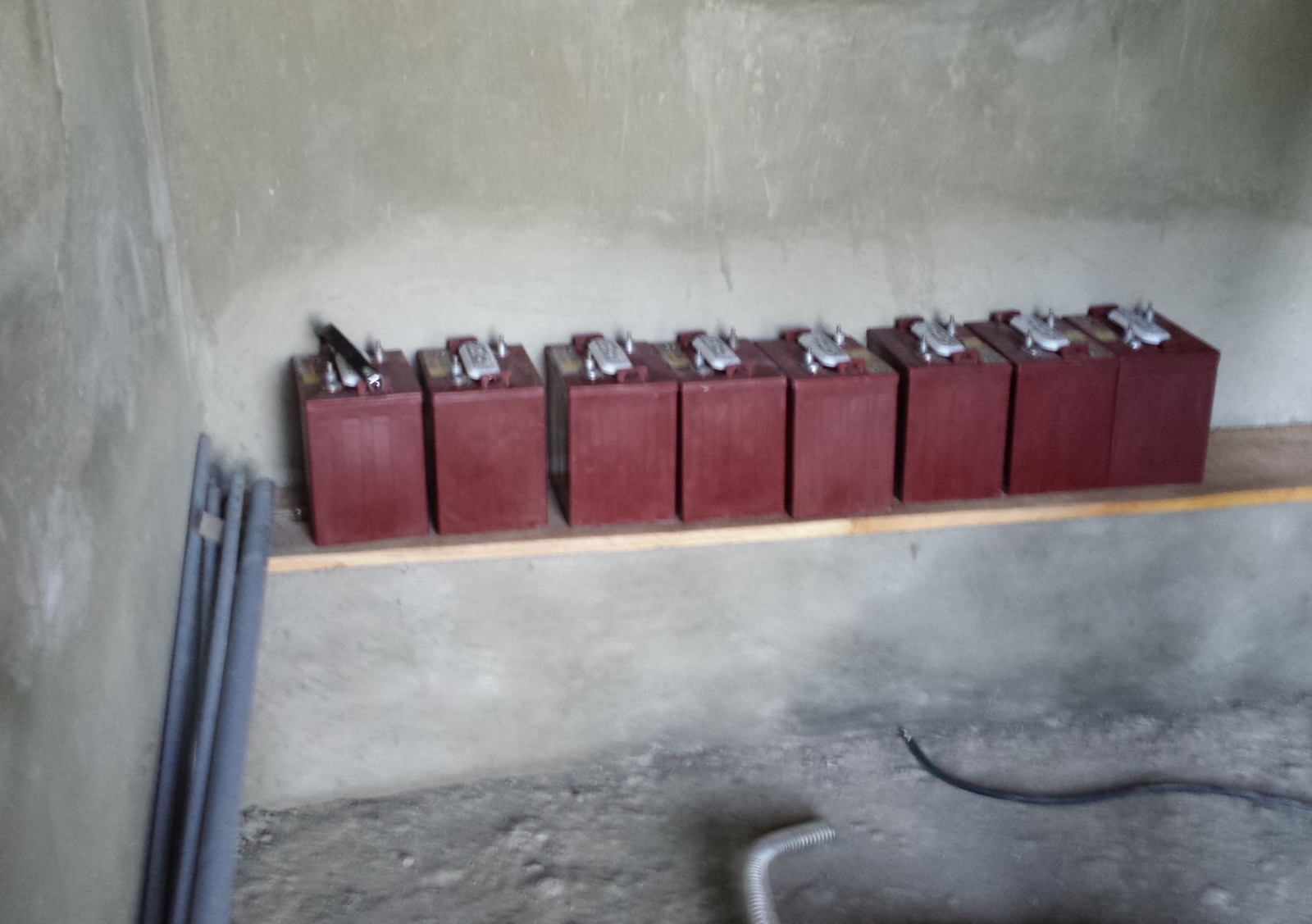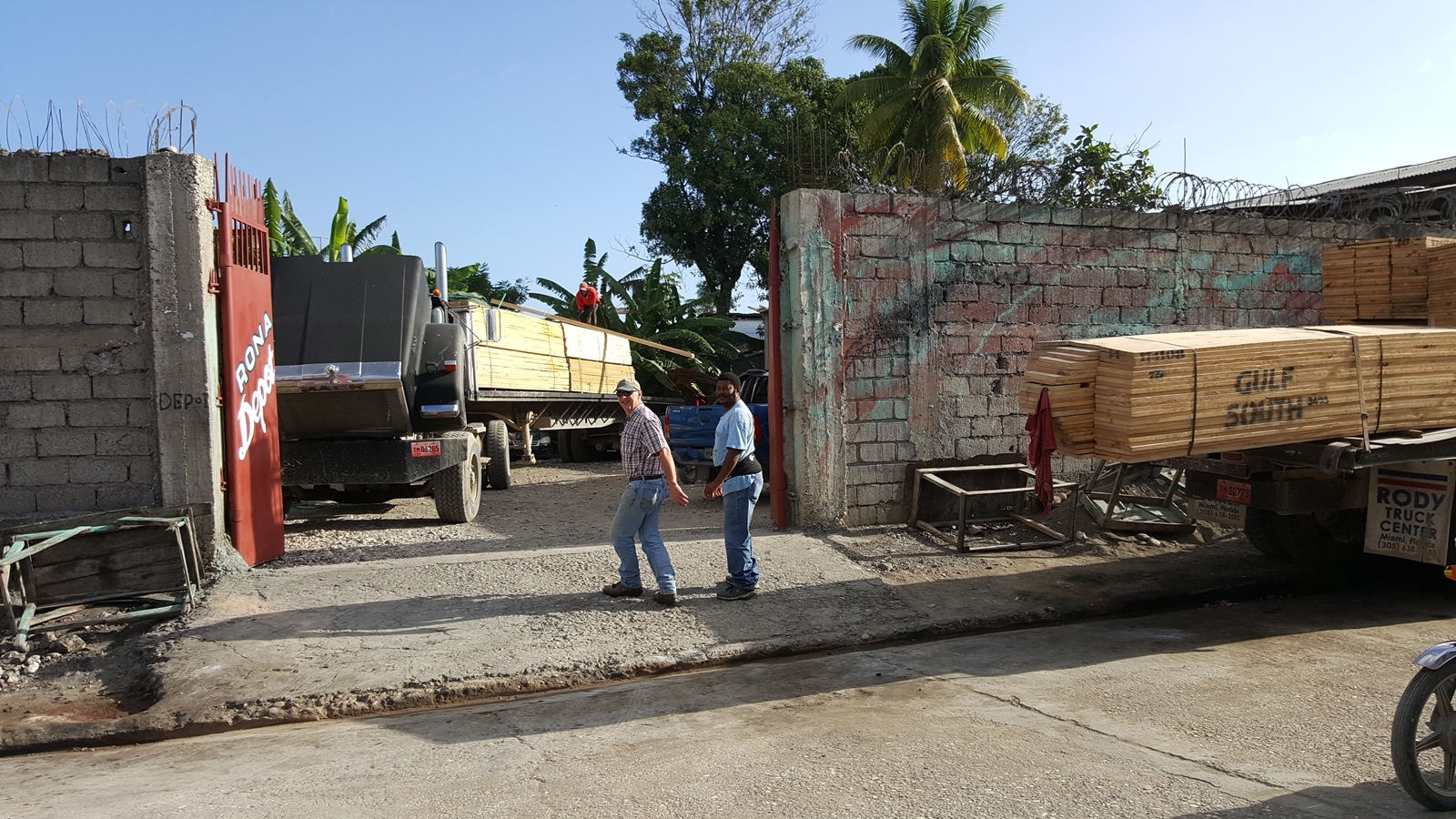 Making a stop at the lumber yard for some material.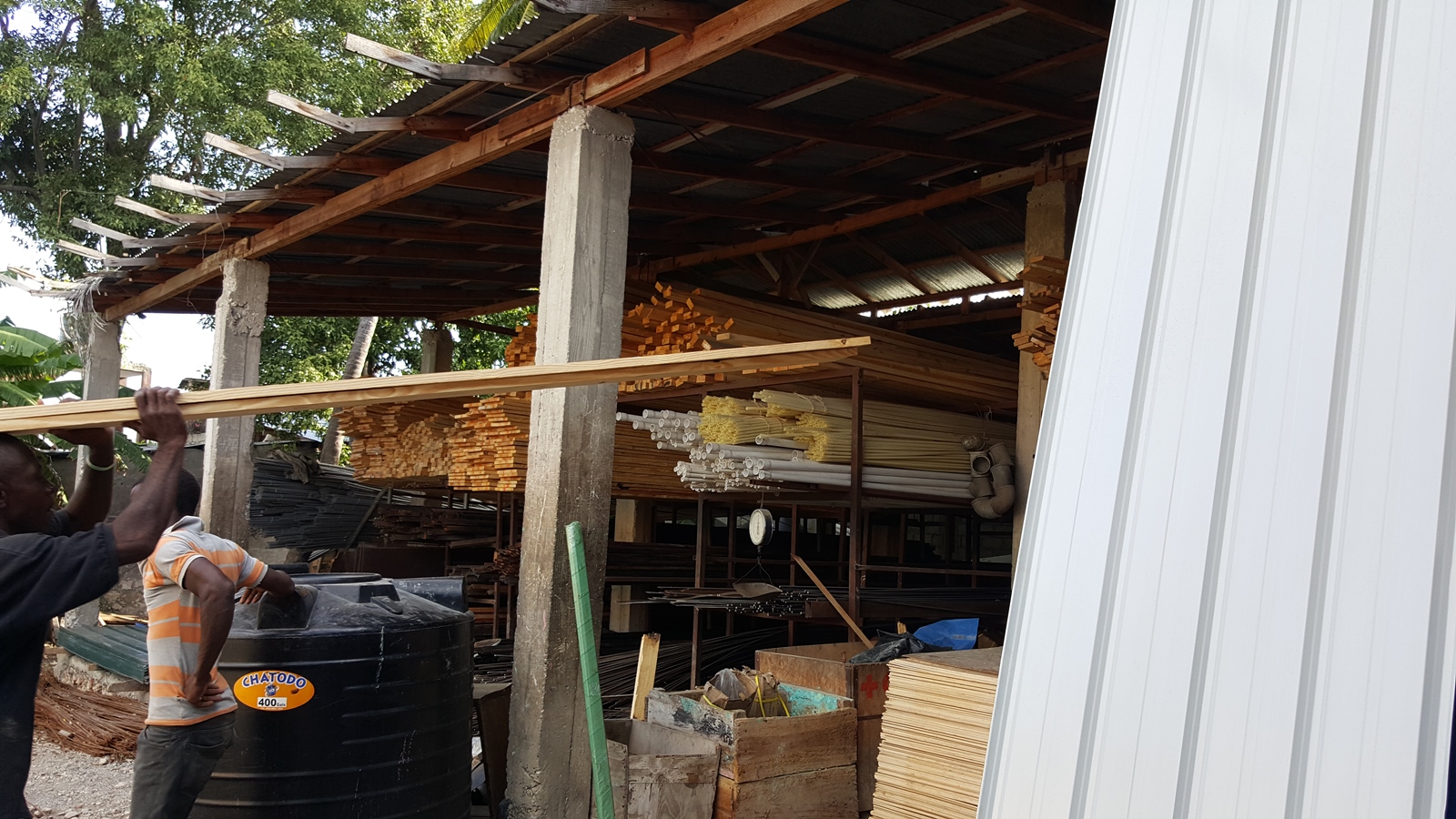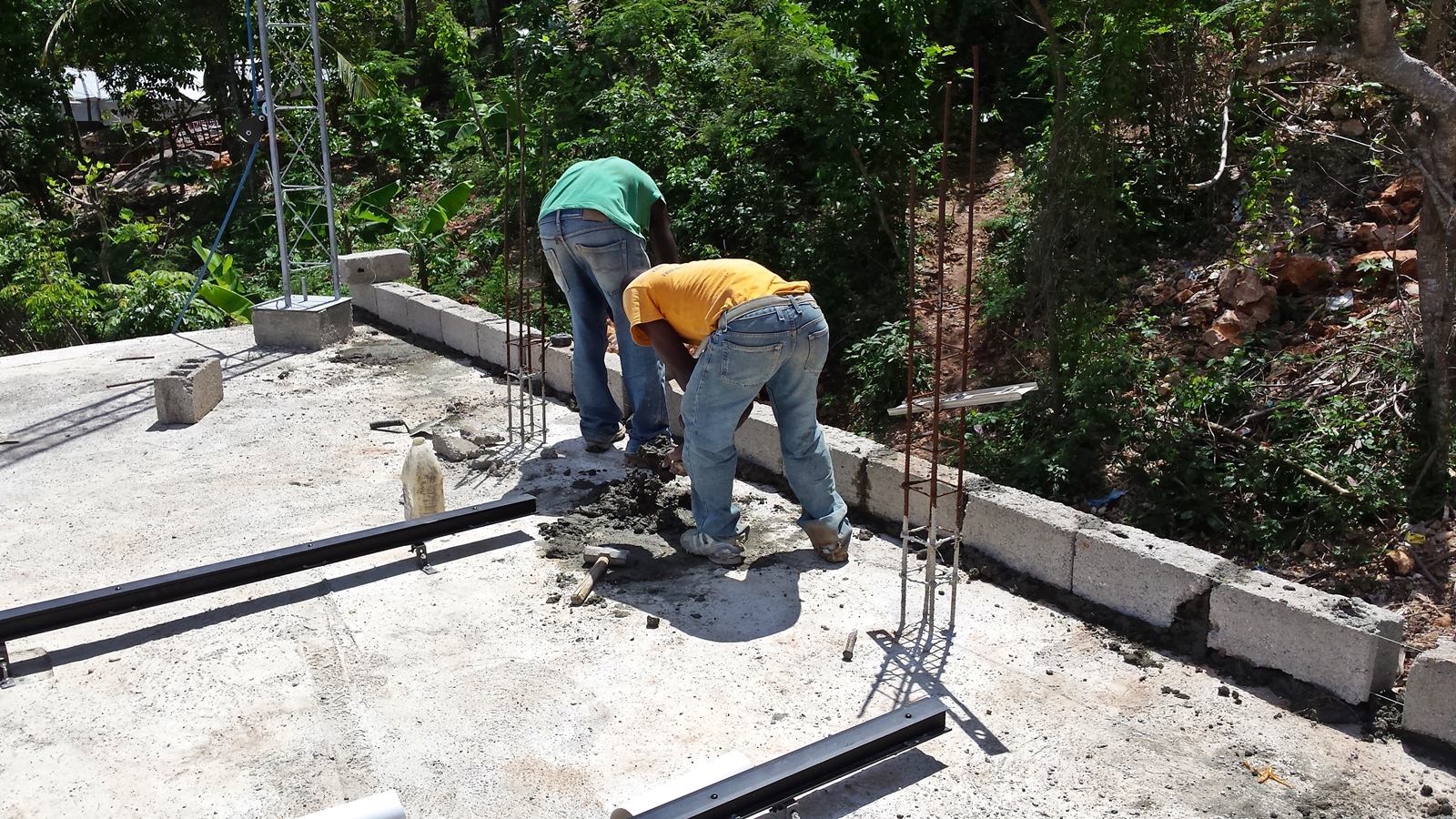 Building the parapet wall.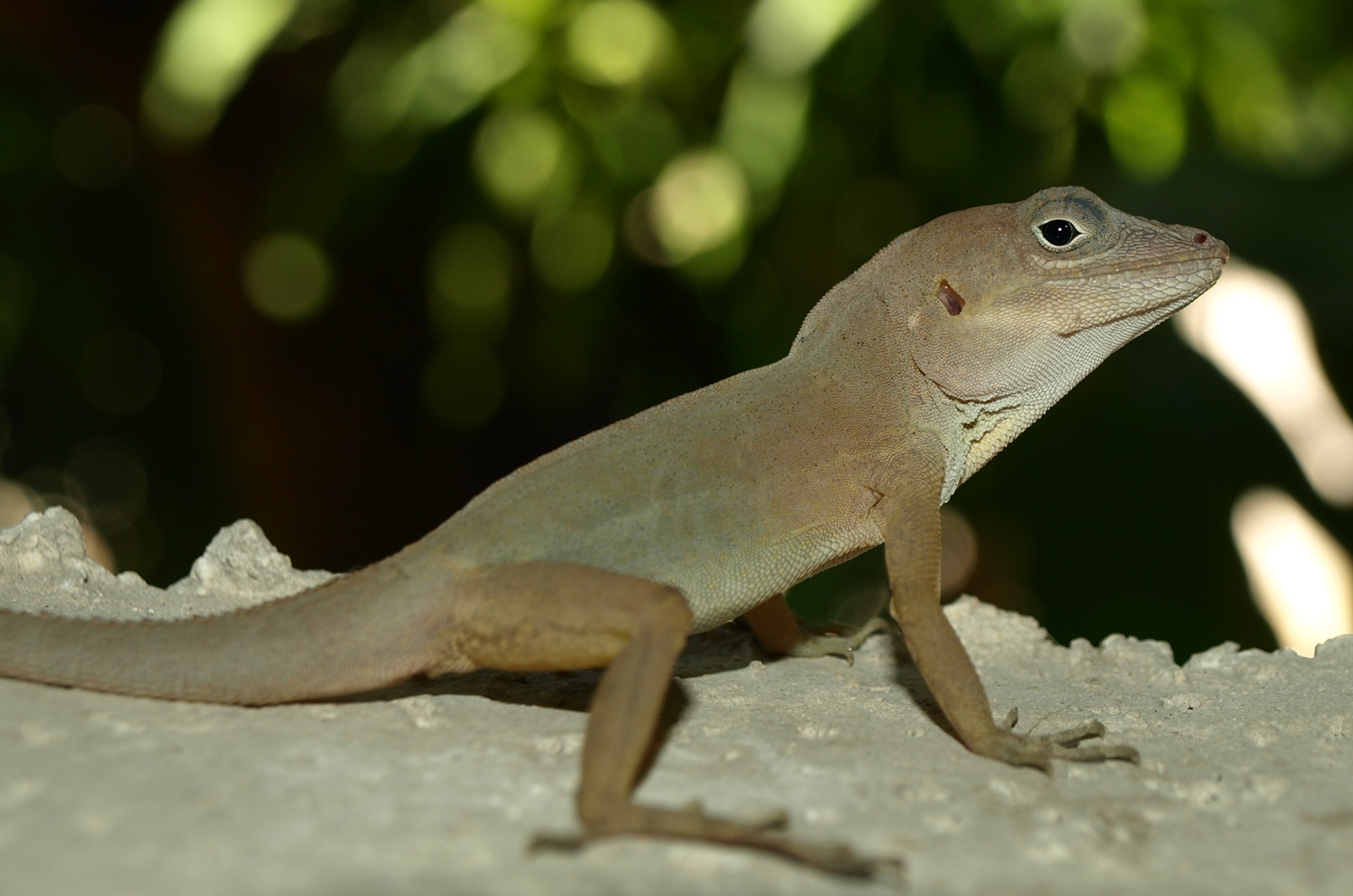 March 6 - 14, 2016
We partnered with the MEBSH church at Caracoli, located on the side of the hill, south in the suburbs of Jeremie. There we had a new building erected to house a relocated Radio Lumiere station. A new tower and antenna installation, along with rooftop solar panels to power the station provided for reliable transmission of programs without the cost and inconsistency of electric power (not to mention the tremendous cost that would have been incurred to bring electric up the hill from town).