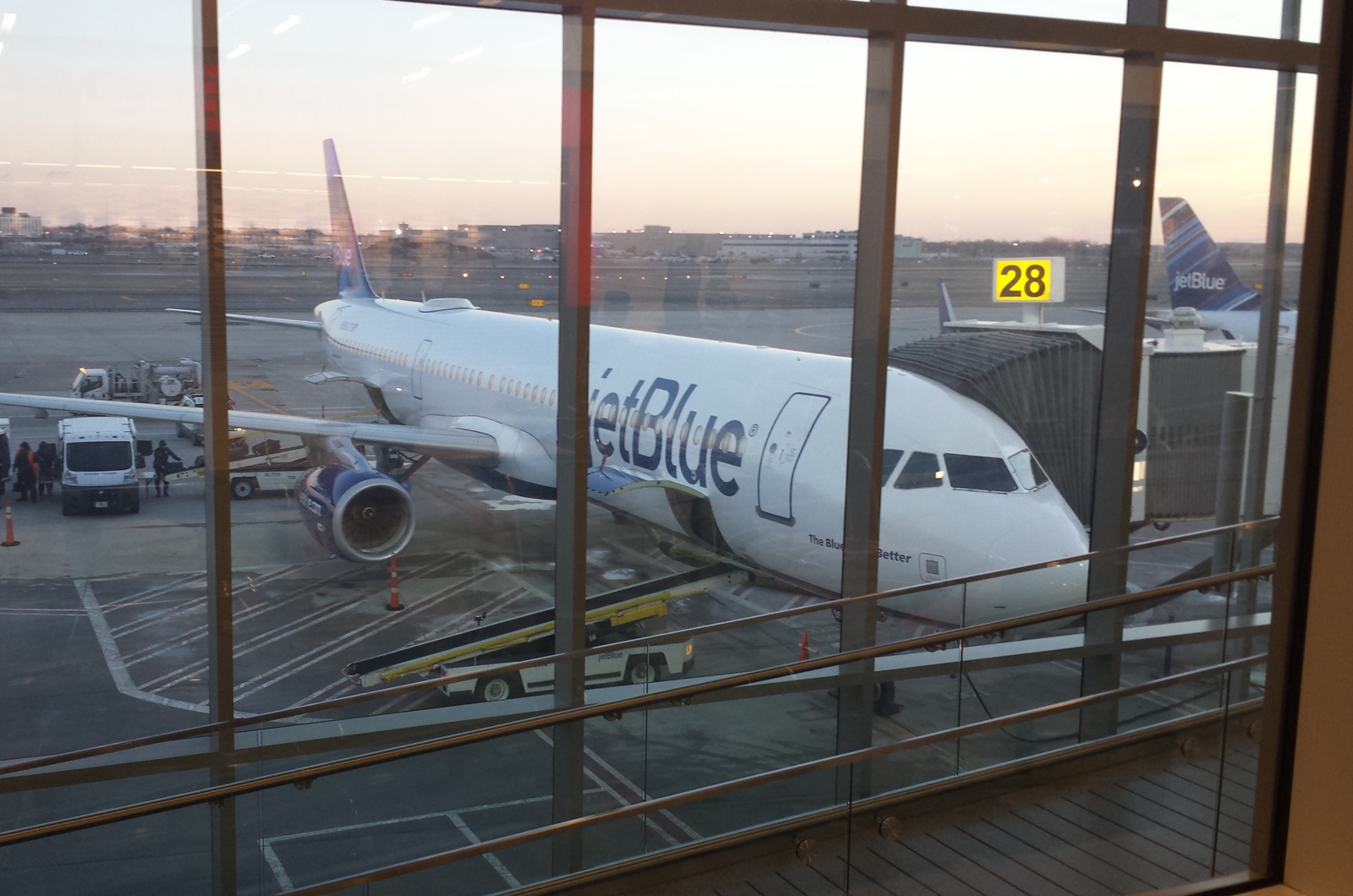 Our departure plane from JFK, New York to Port-au-Prince.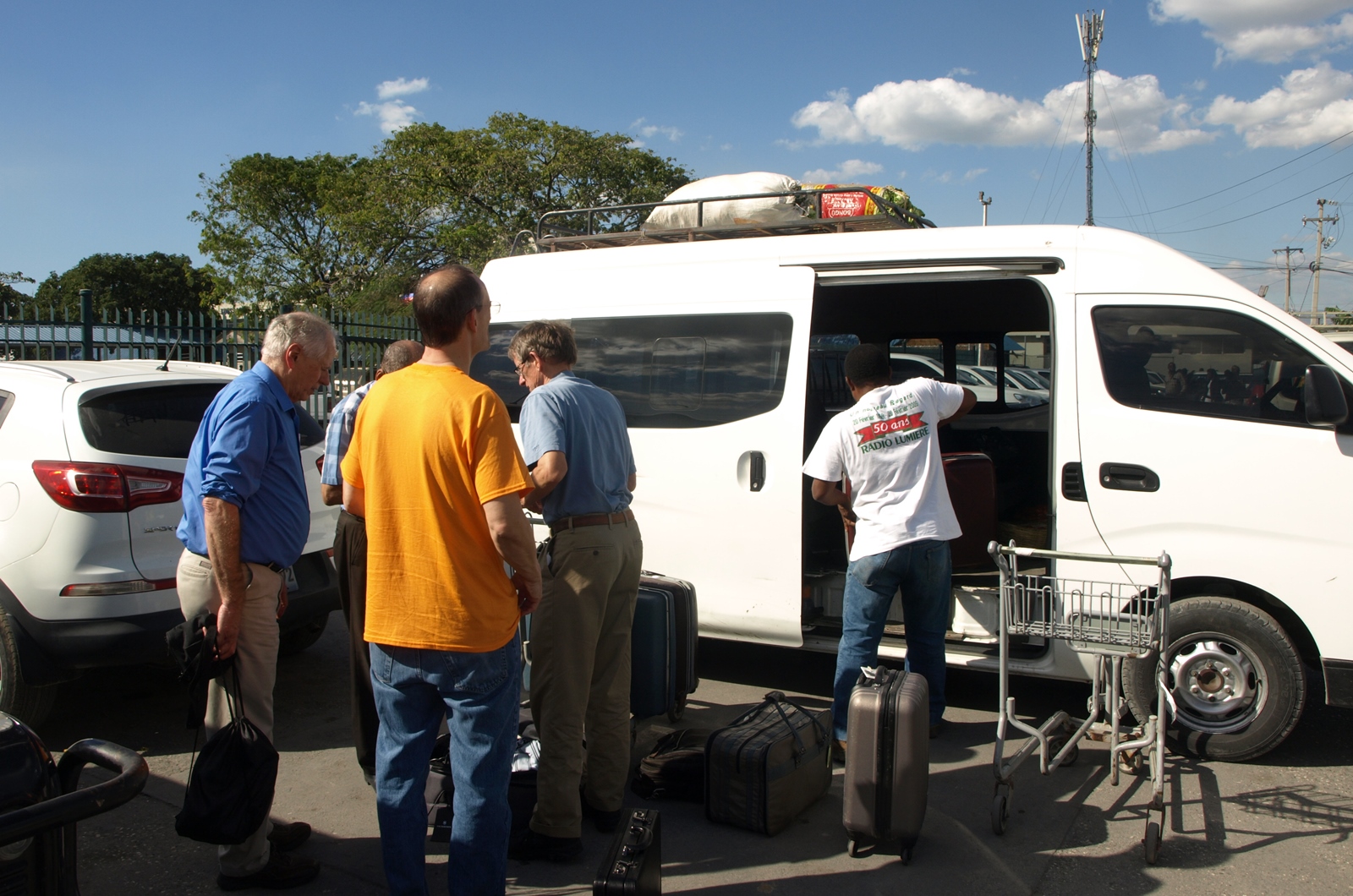 Our taxi from the airport to Jacmel.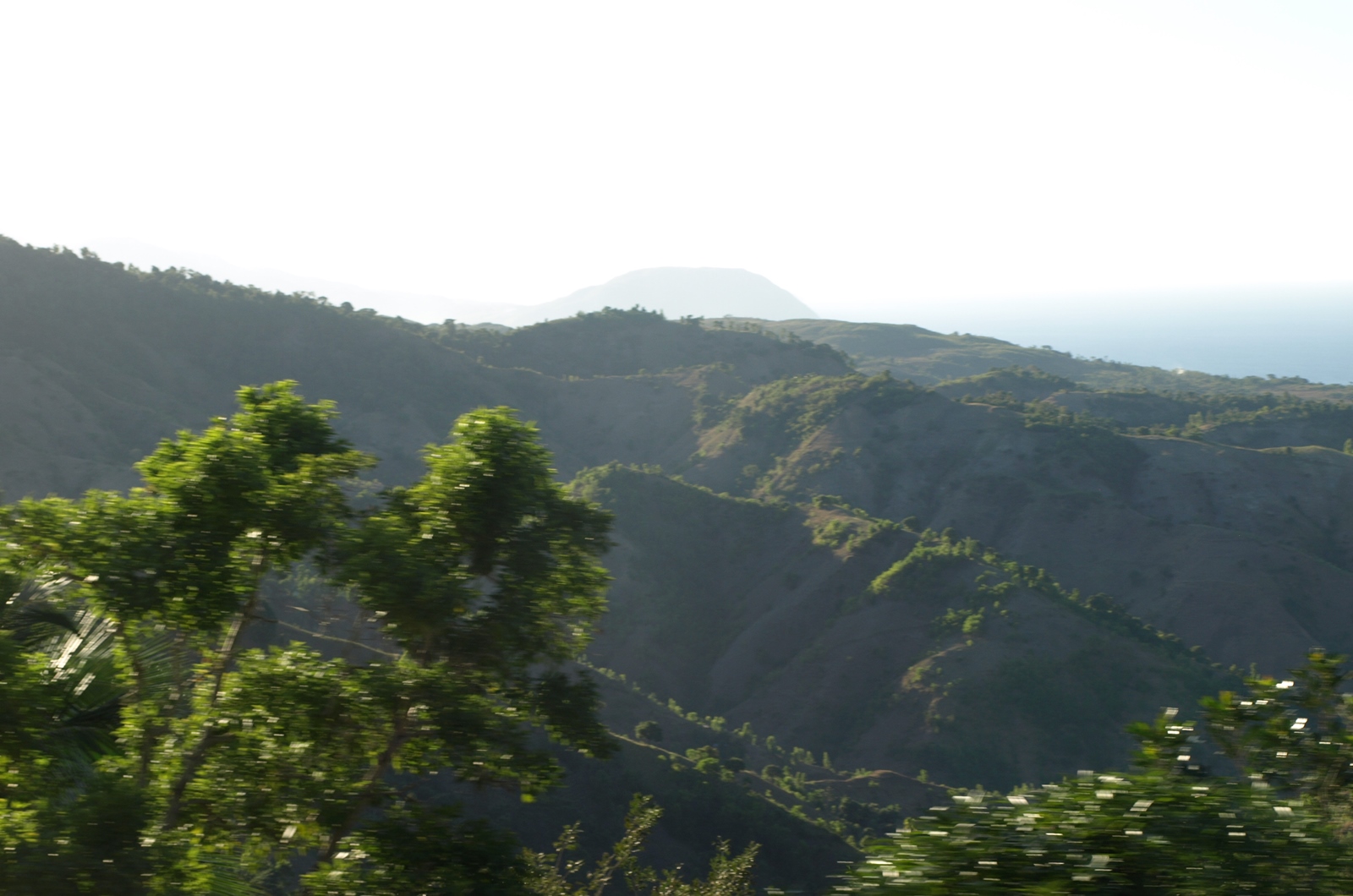 A view on the road to Jacmel.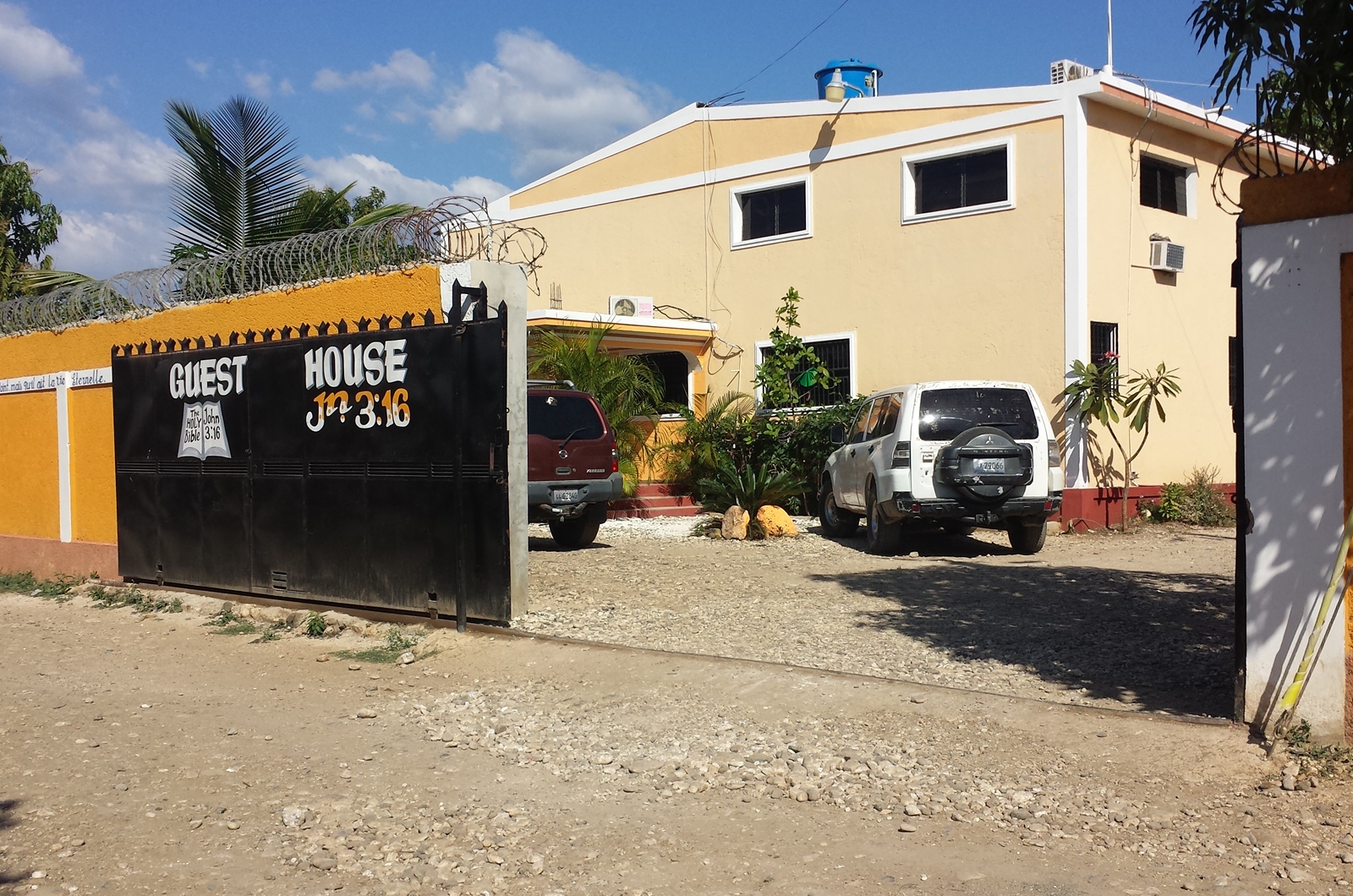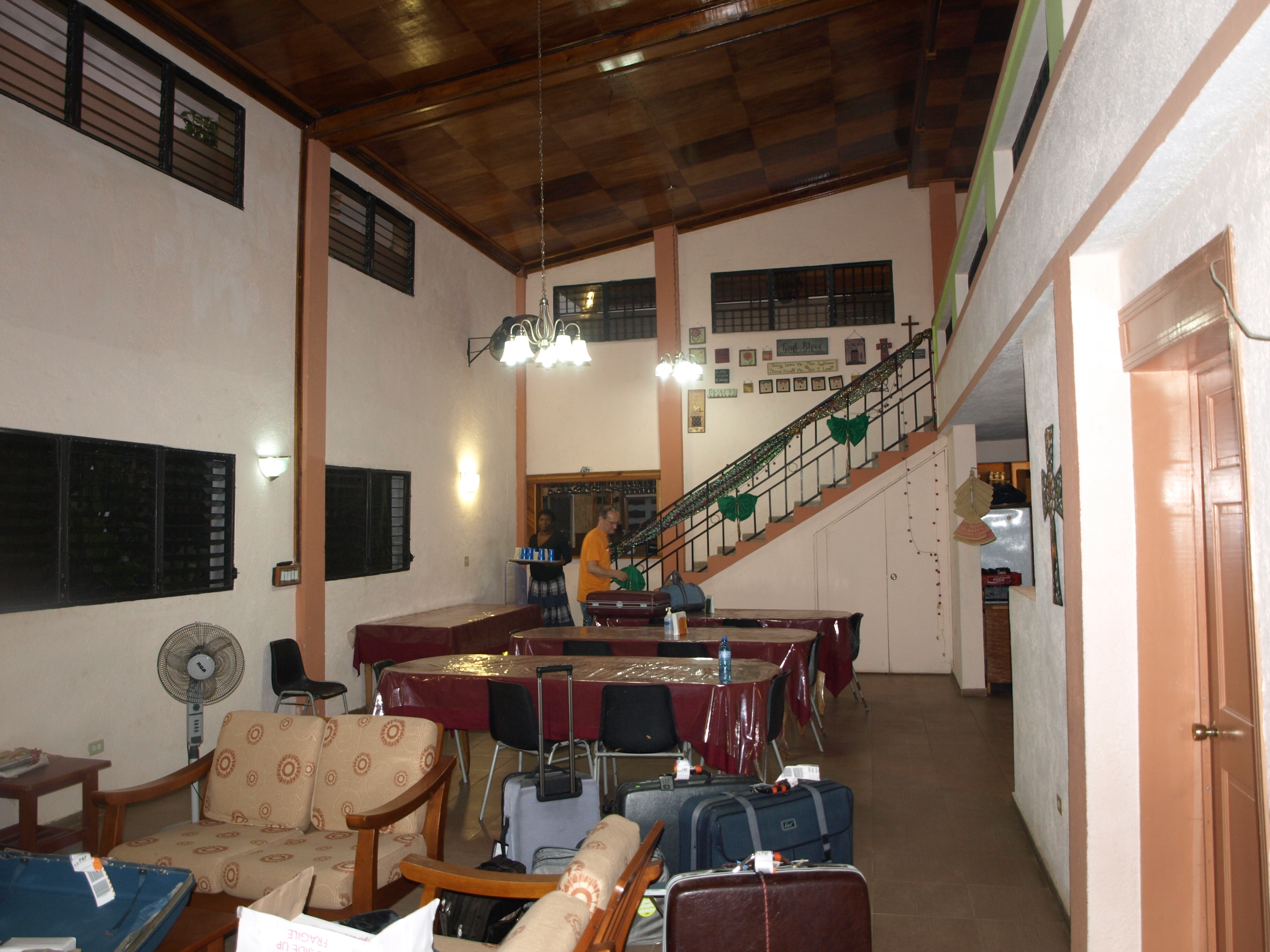 Arrival at the guest house.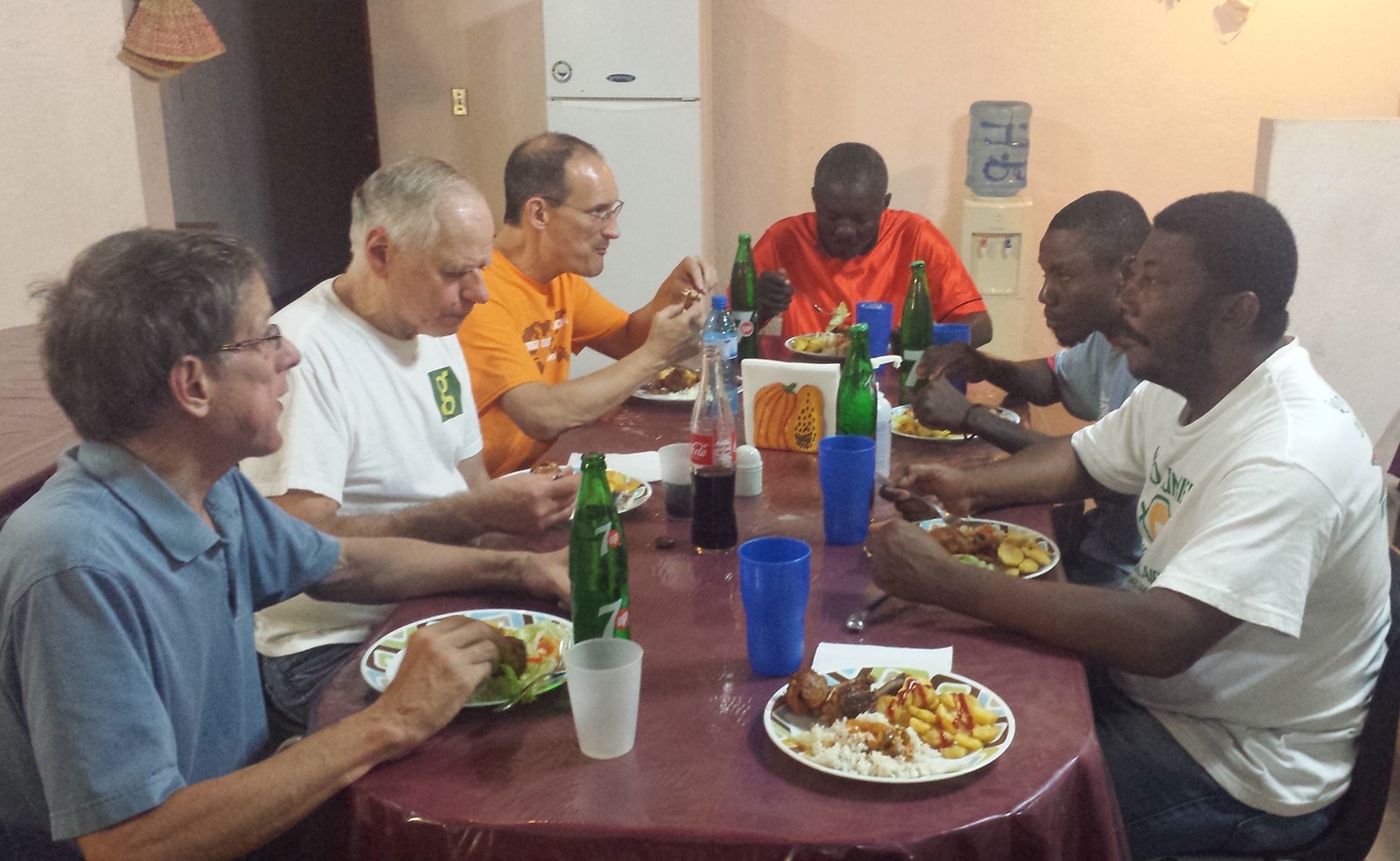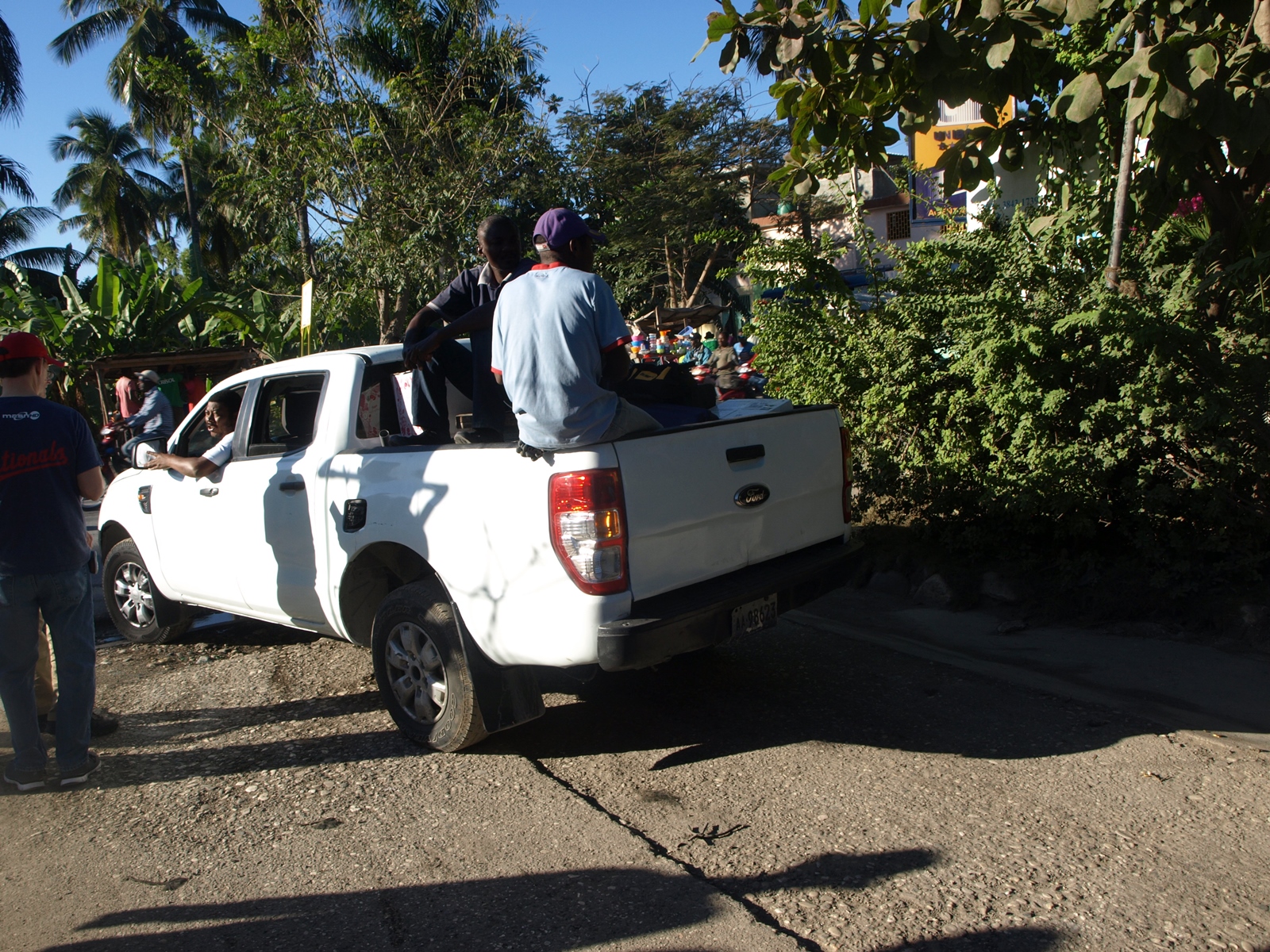 Loading up to go to the jobsite.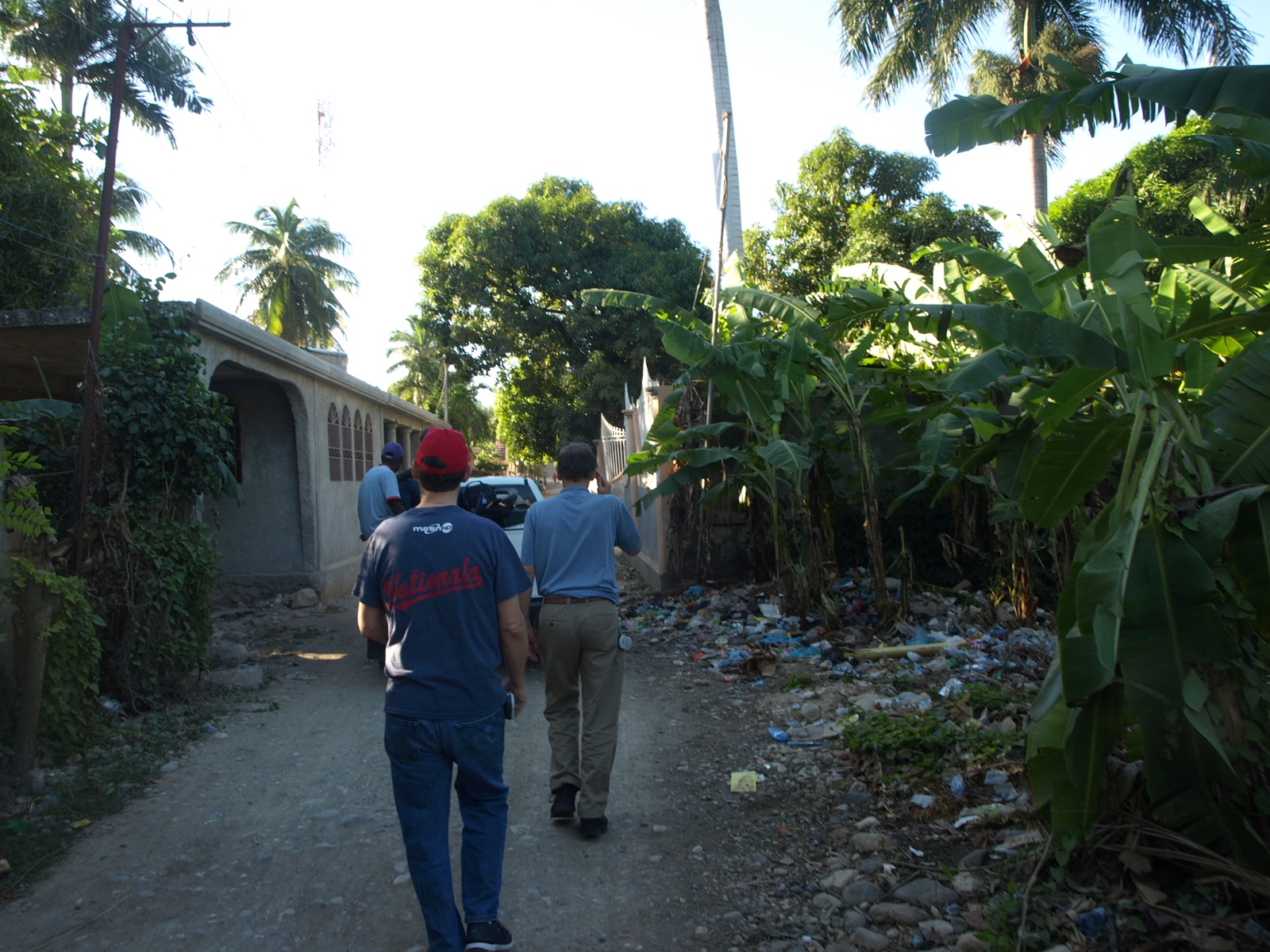 We were close enough that we could walk from the guest house to the jobsite.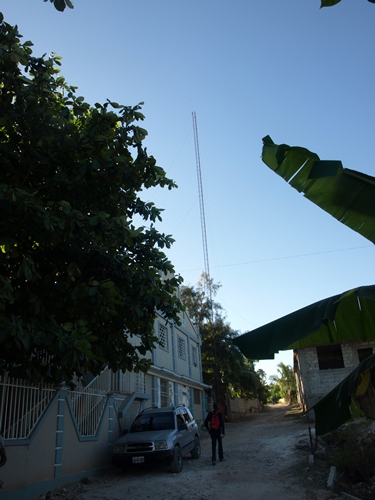 Our first view of the old tower.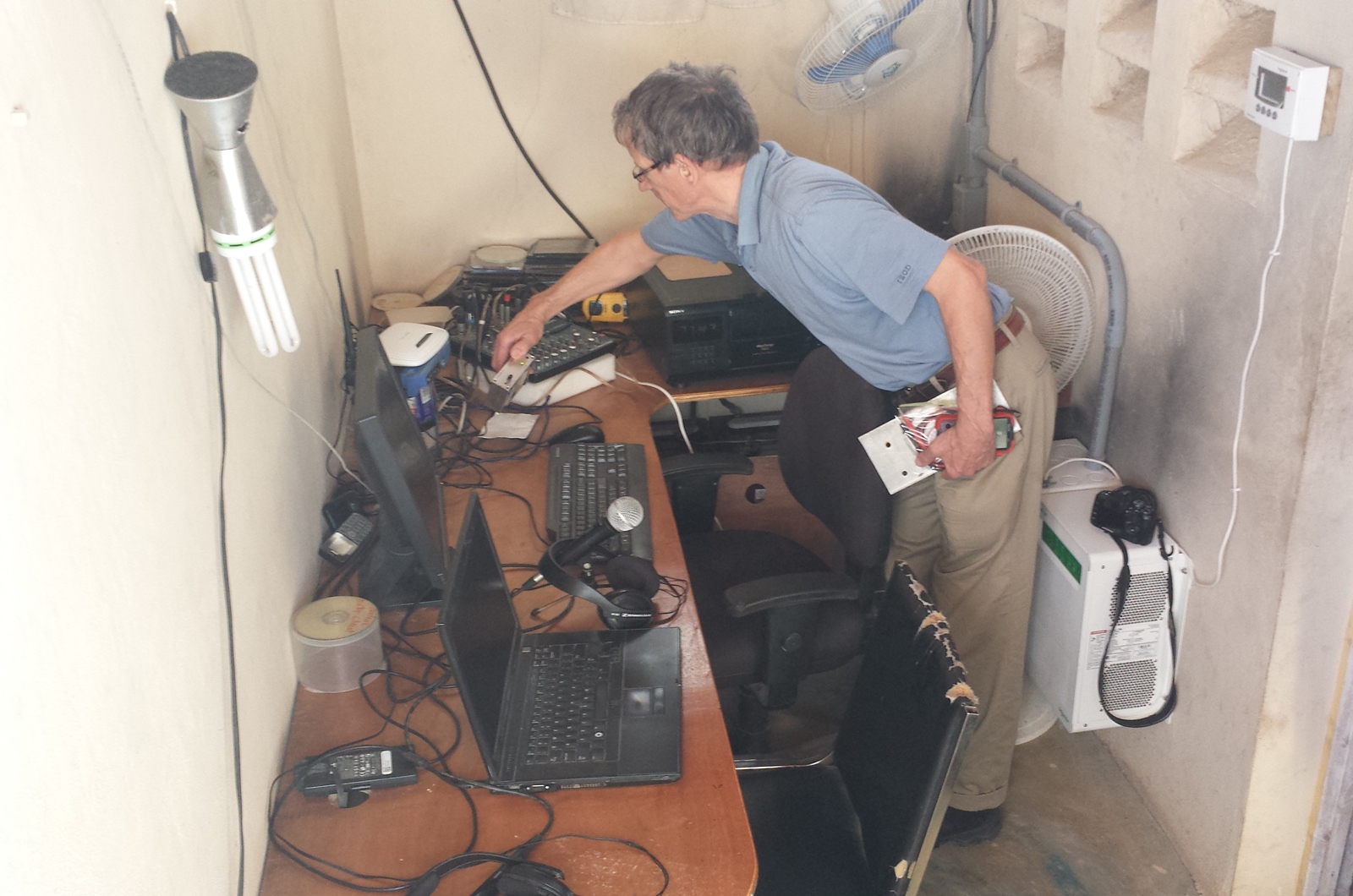 Getting ready to shut down equipment for eventual relocation.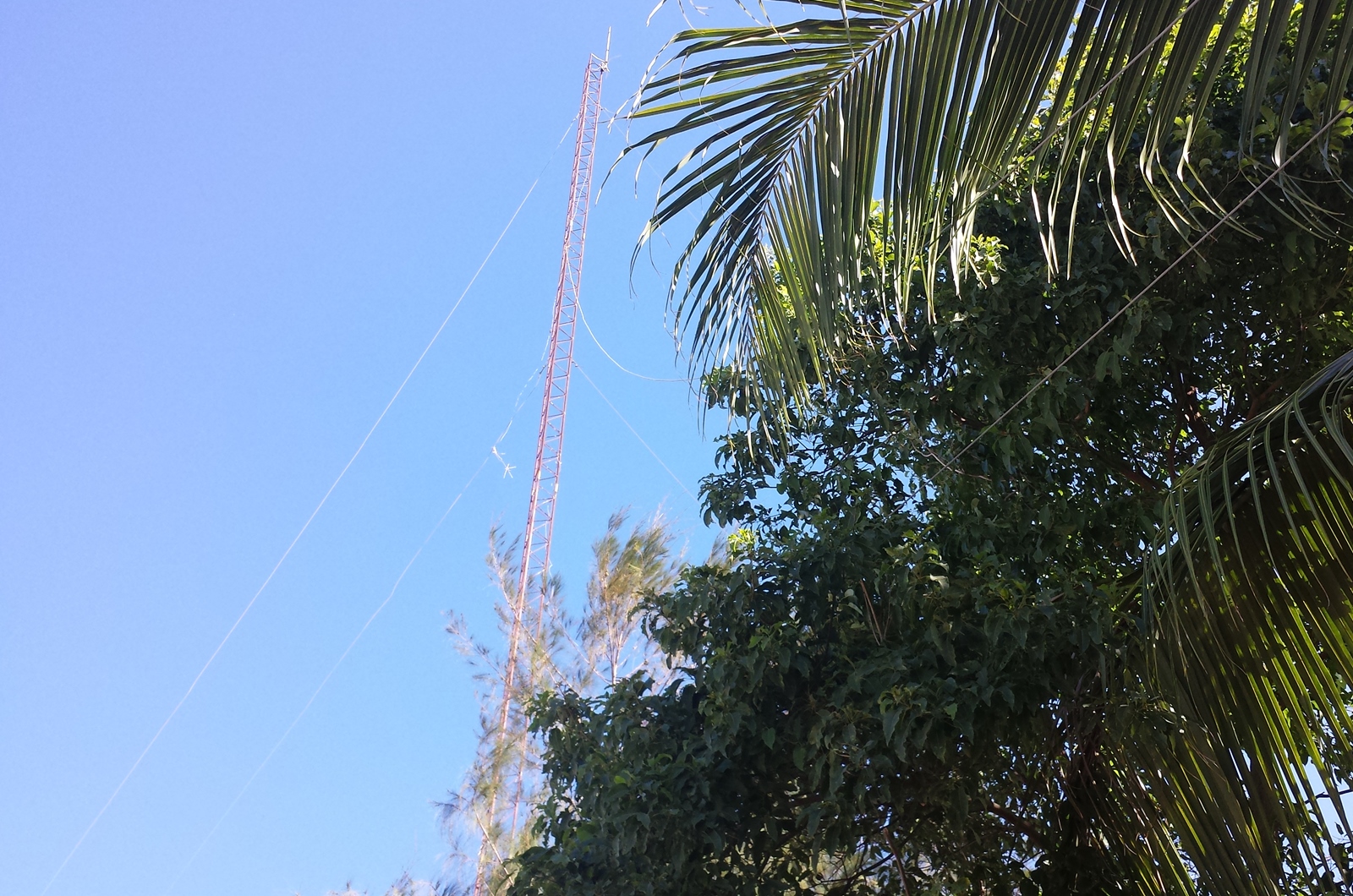 The tower needs to come down before it falls down.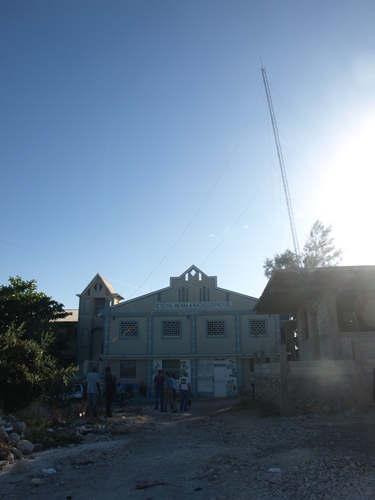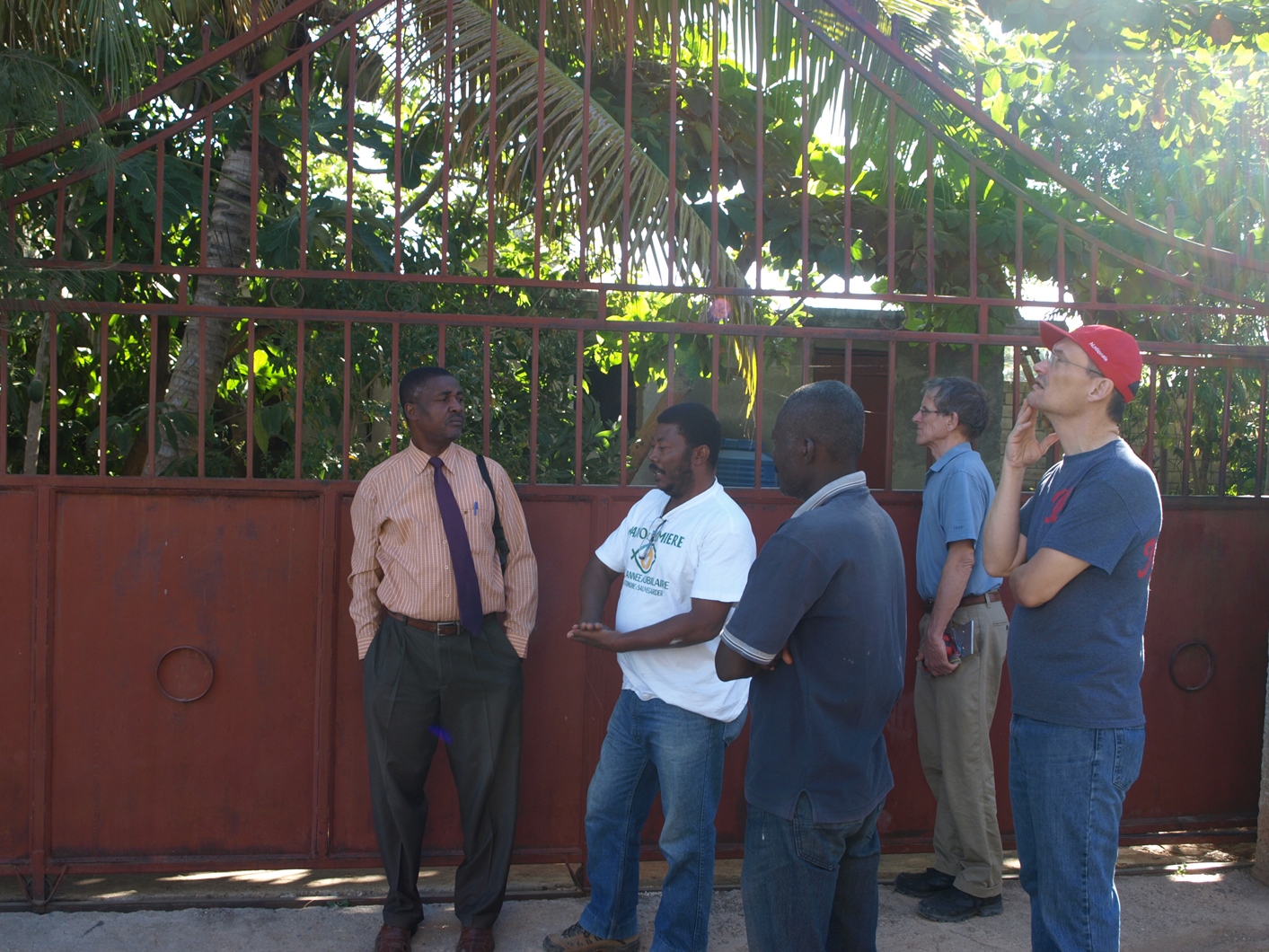 Discussing the plan of action.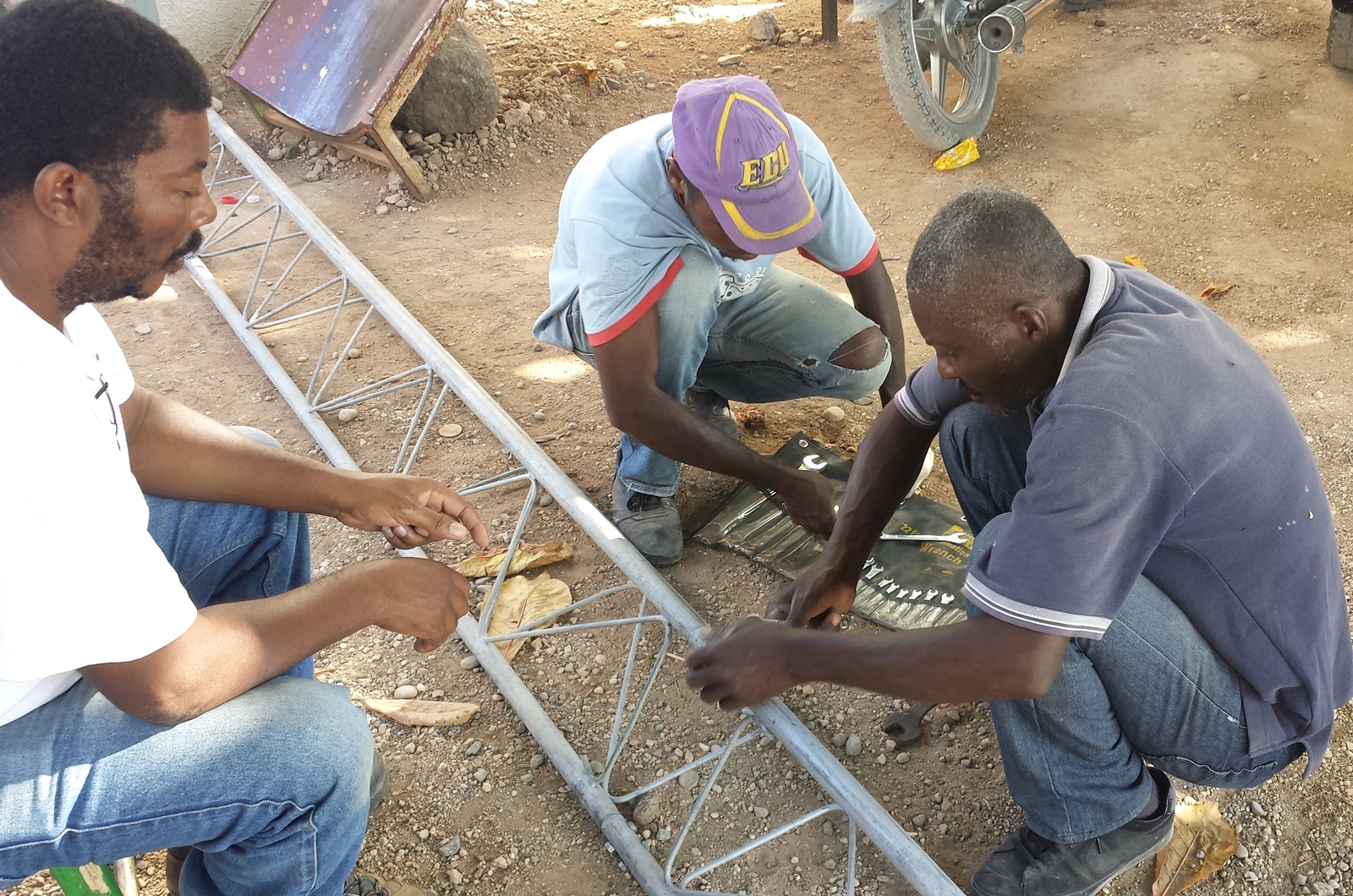 Assembling the sections for the gin pole.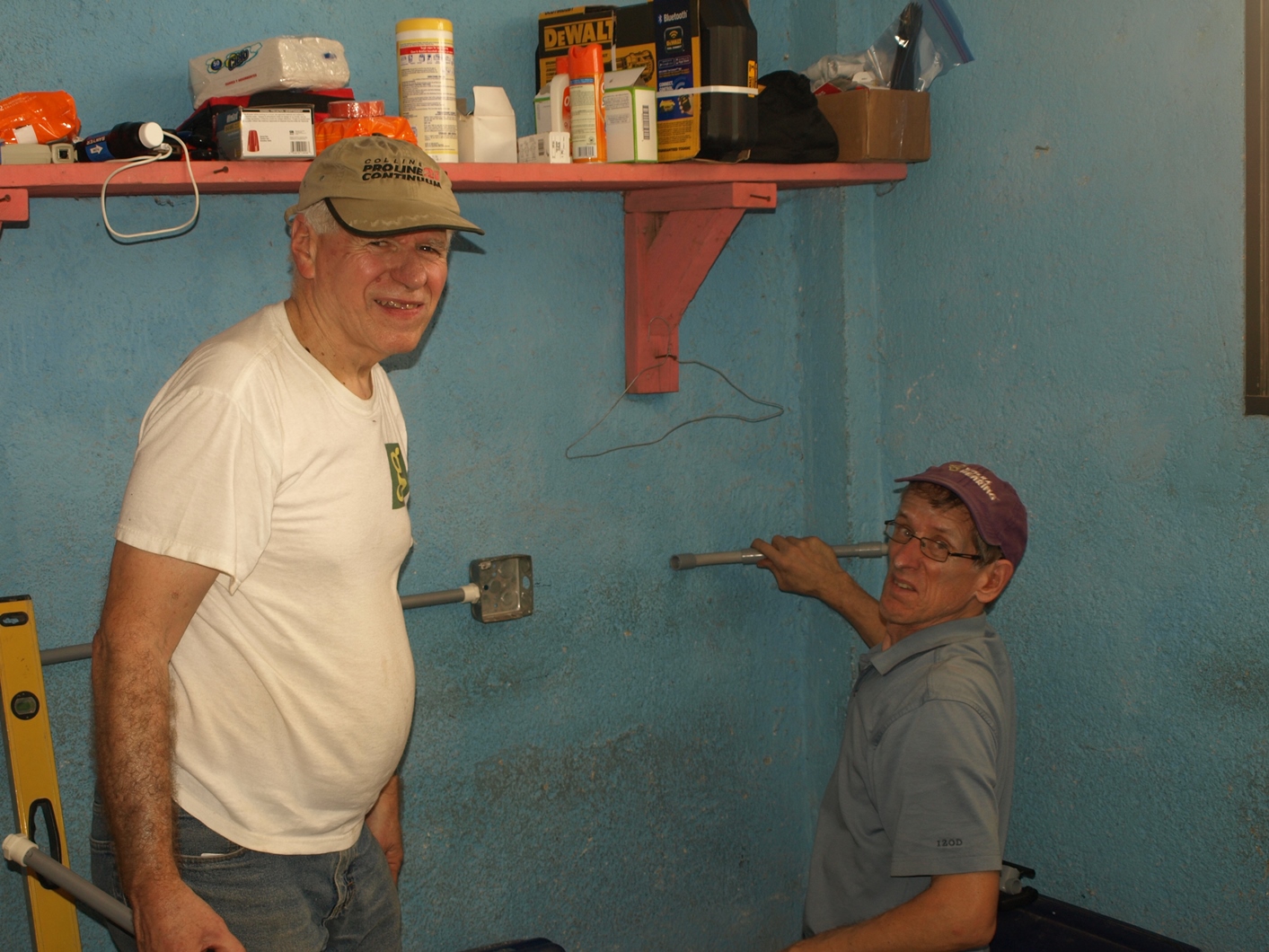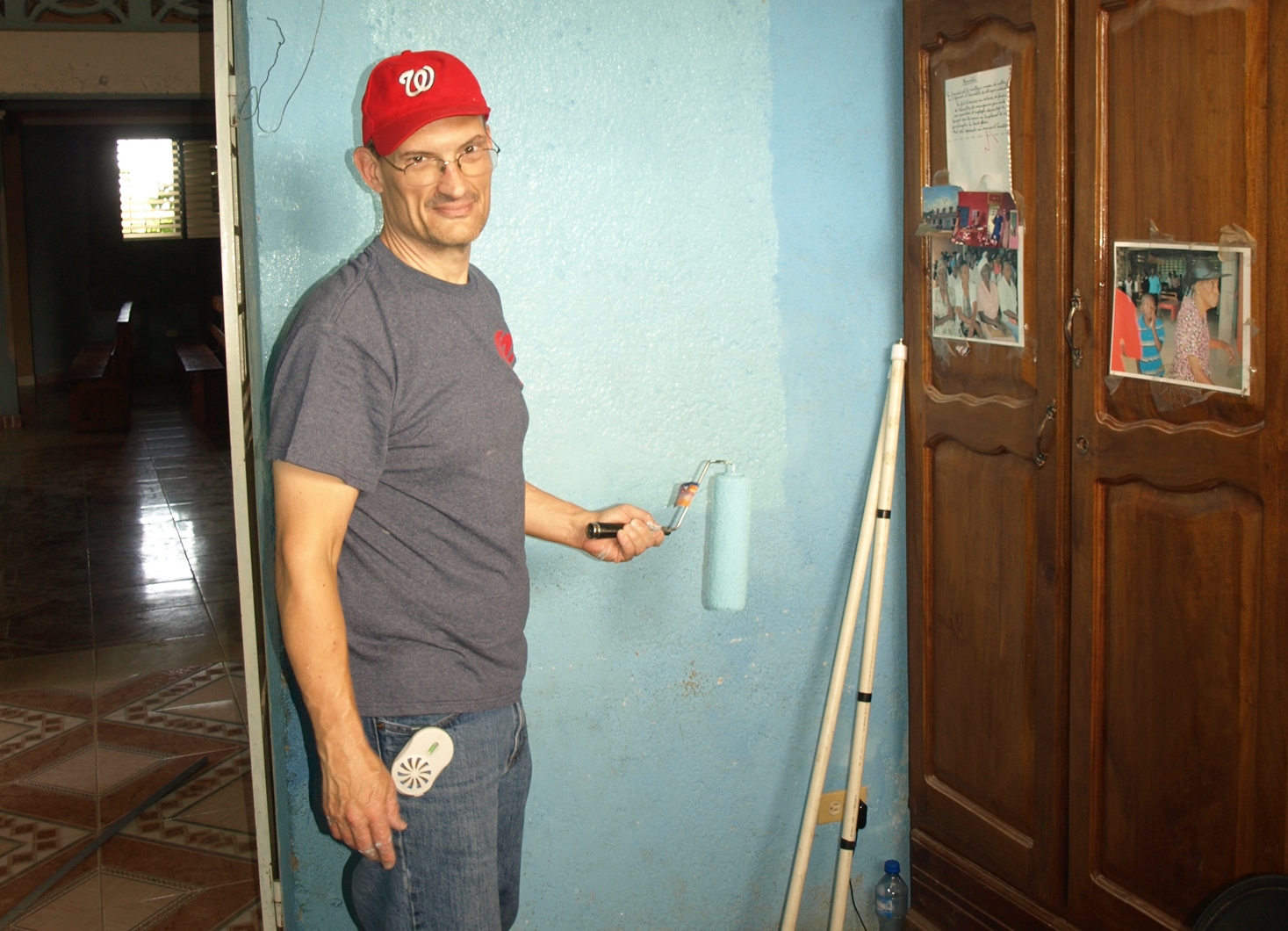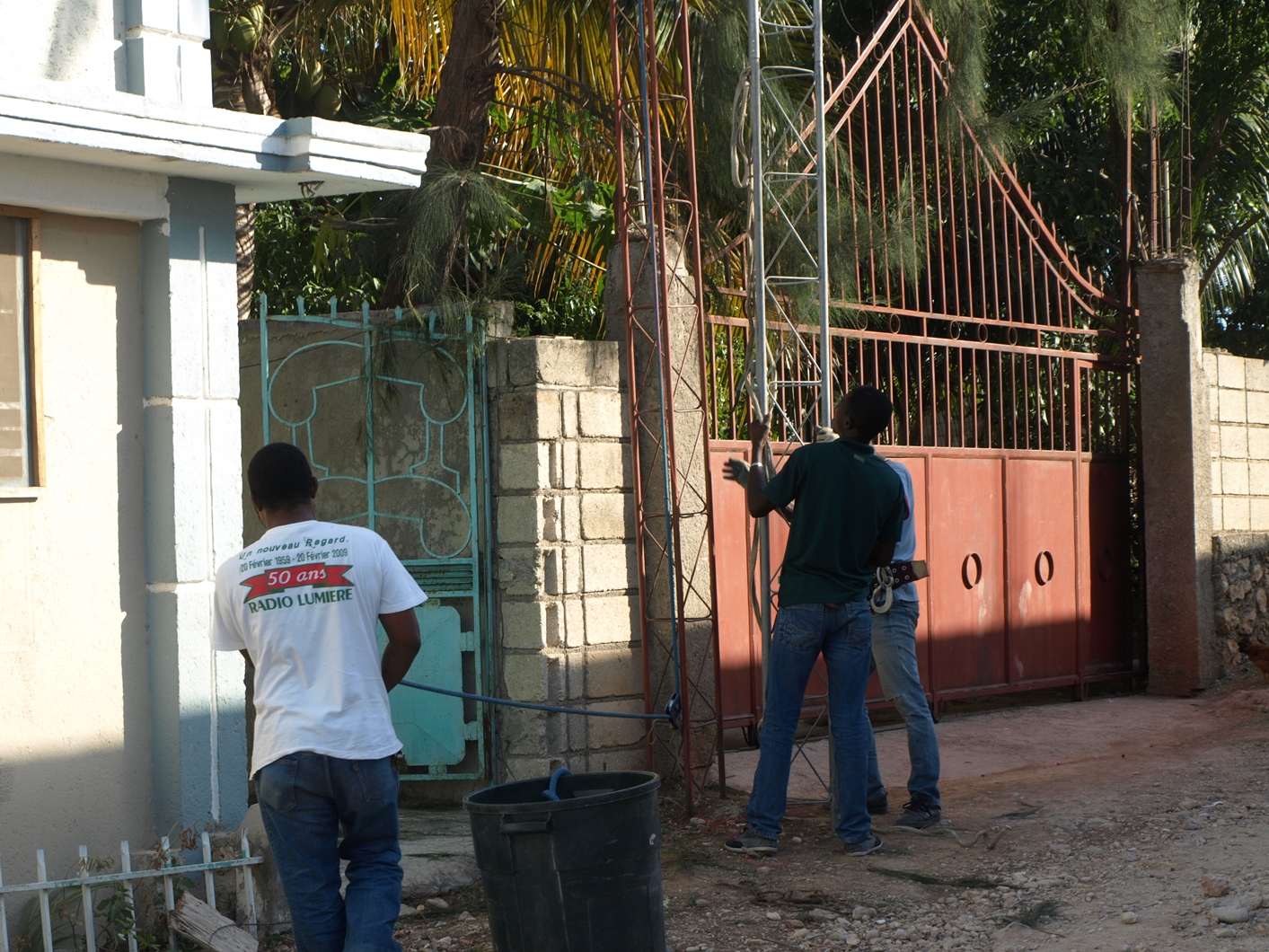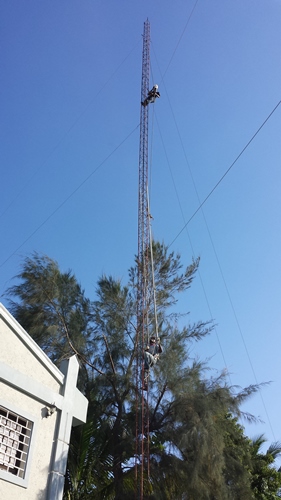 Sending the gin pole up the tower.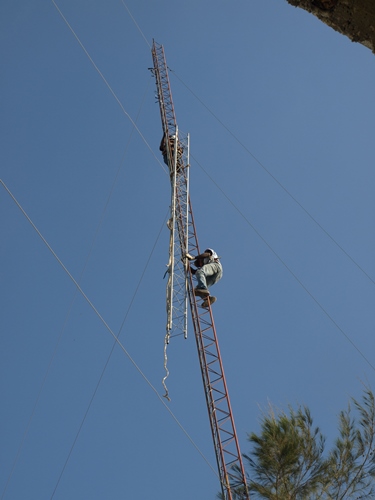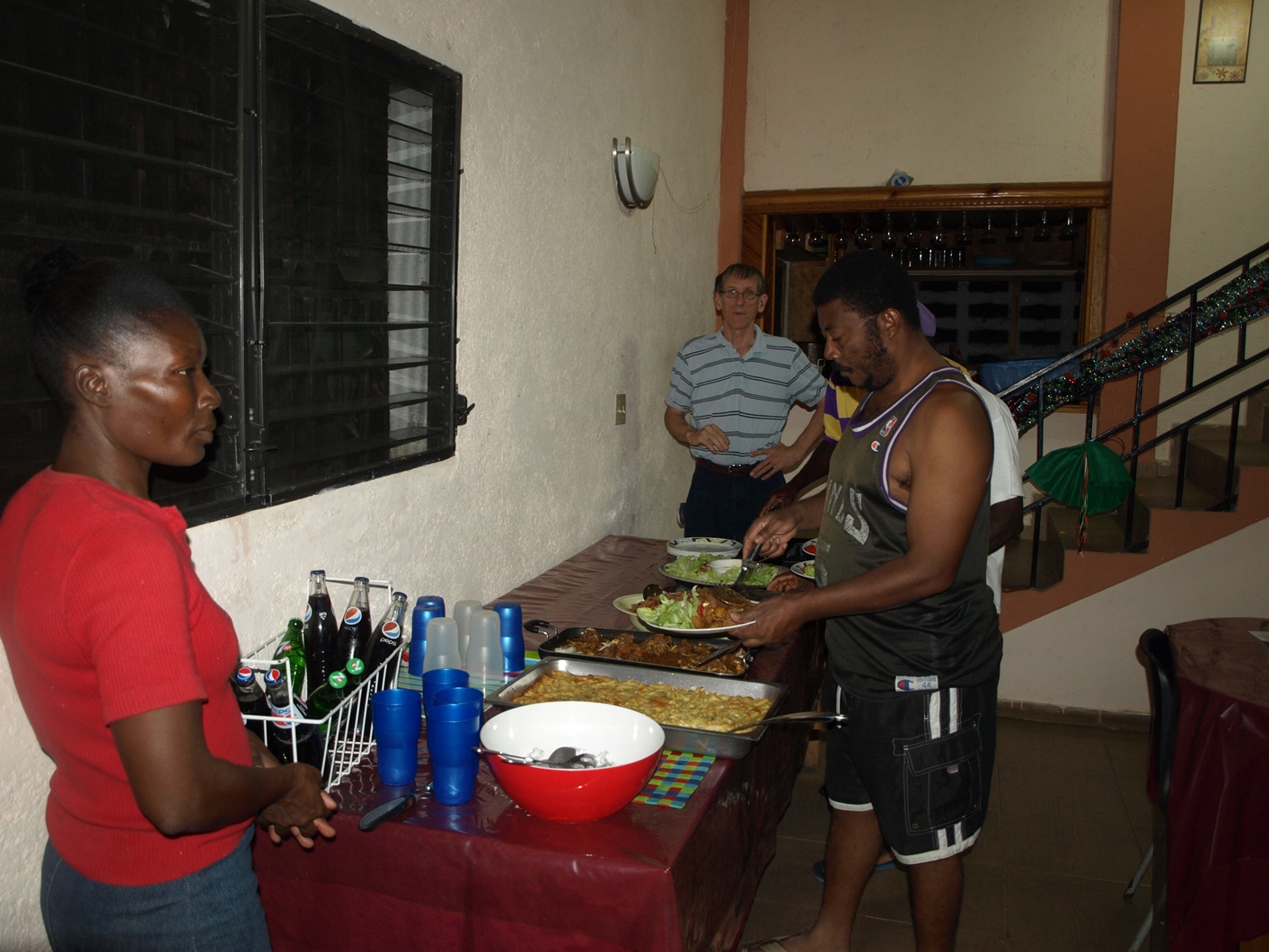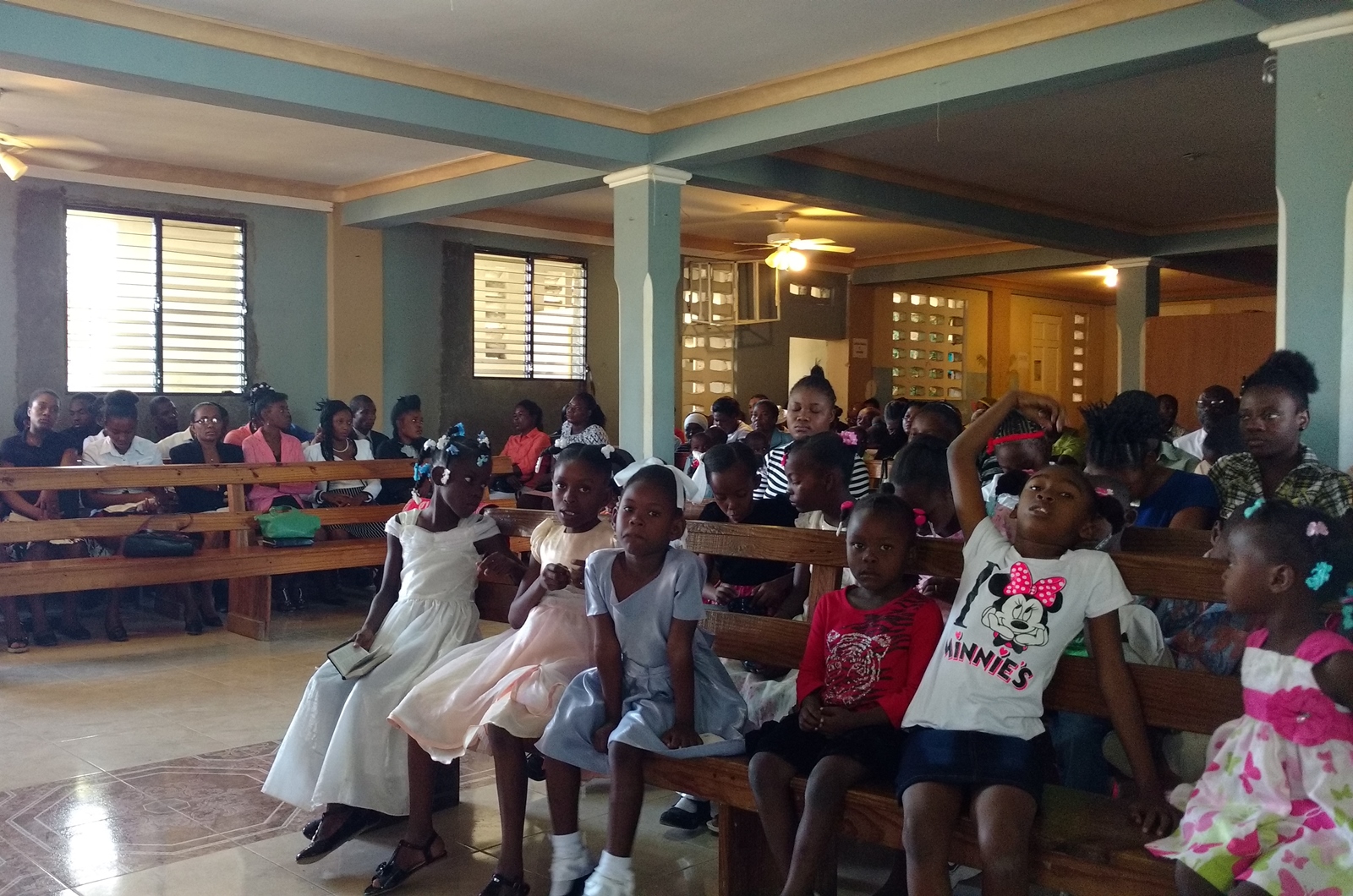 Sunday service at Beraka Church.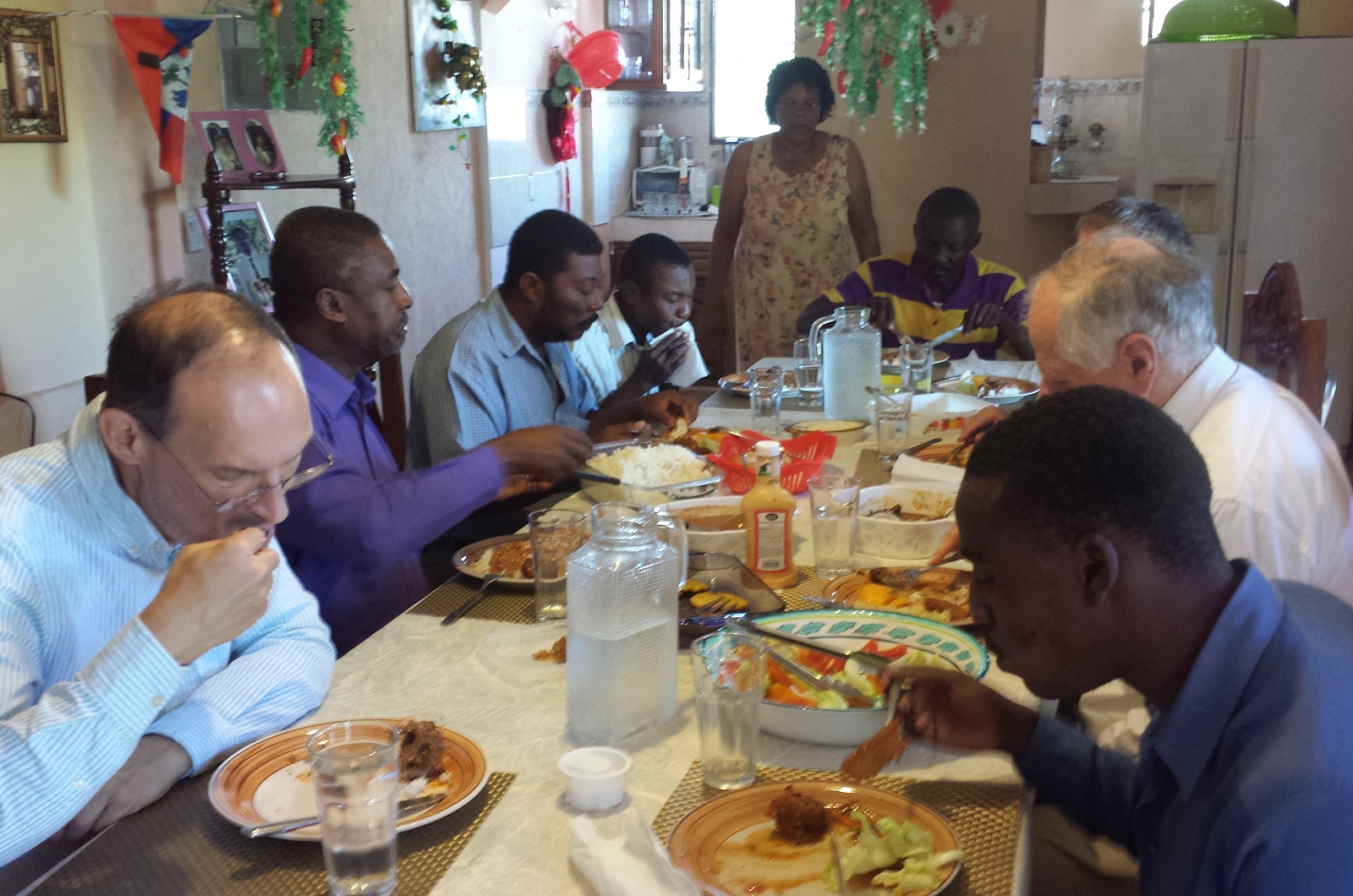 Sunday lunch at Pastor Duplessy's home.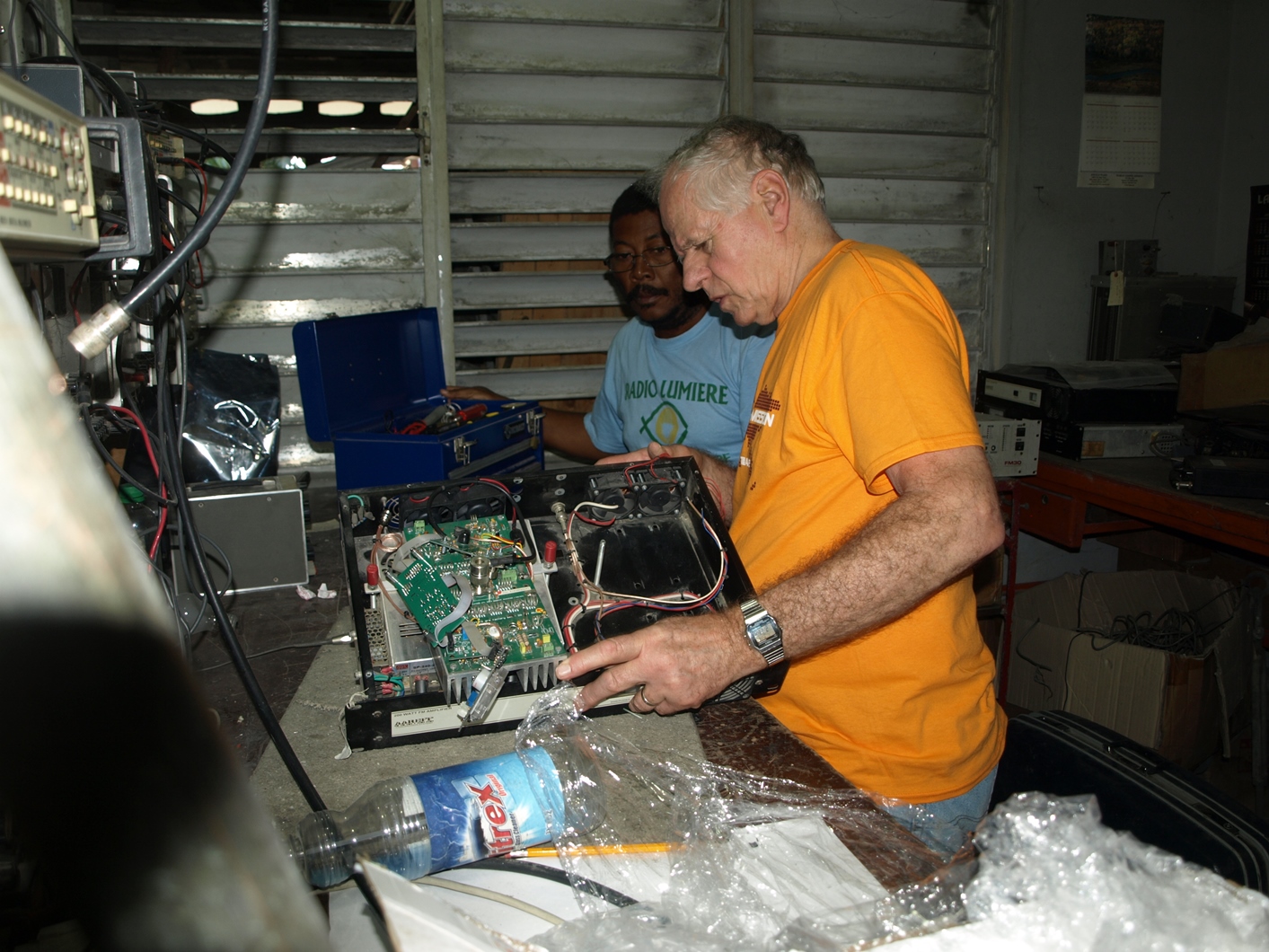 Taking a look at a transmitter at the Cote Plage studio.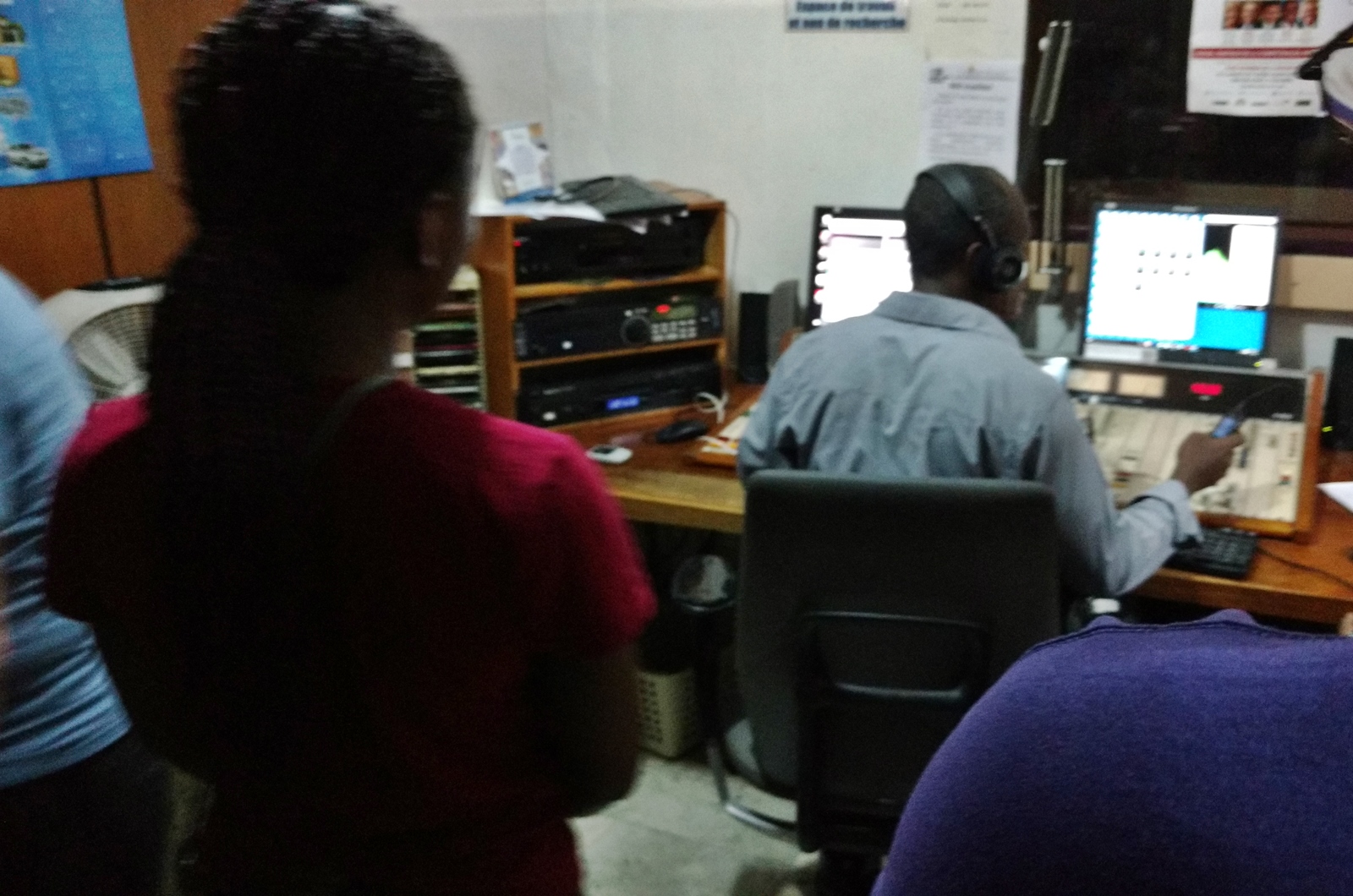 Inside the Cote Plage broadcast studios.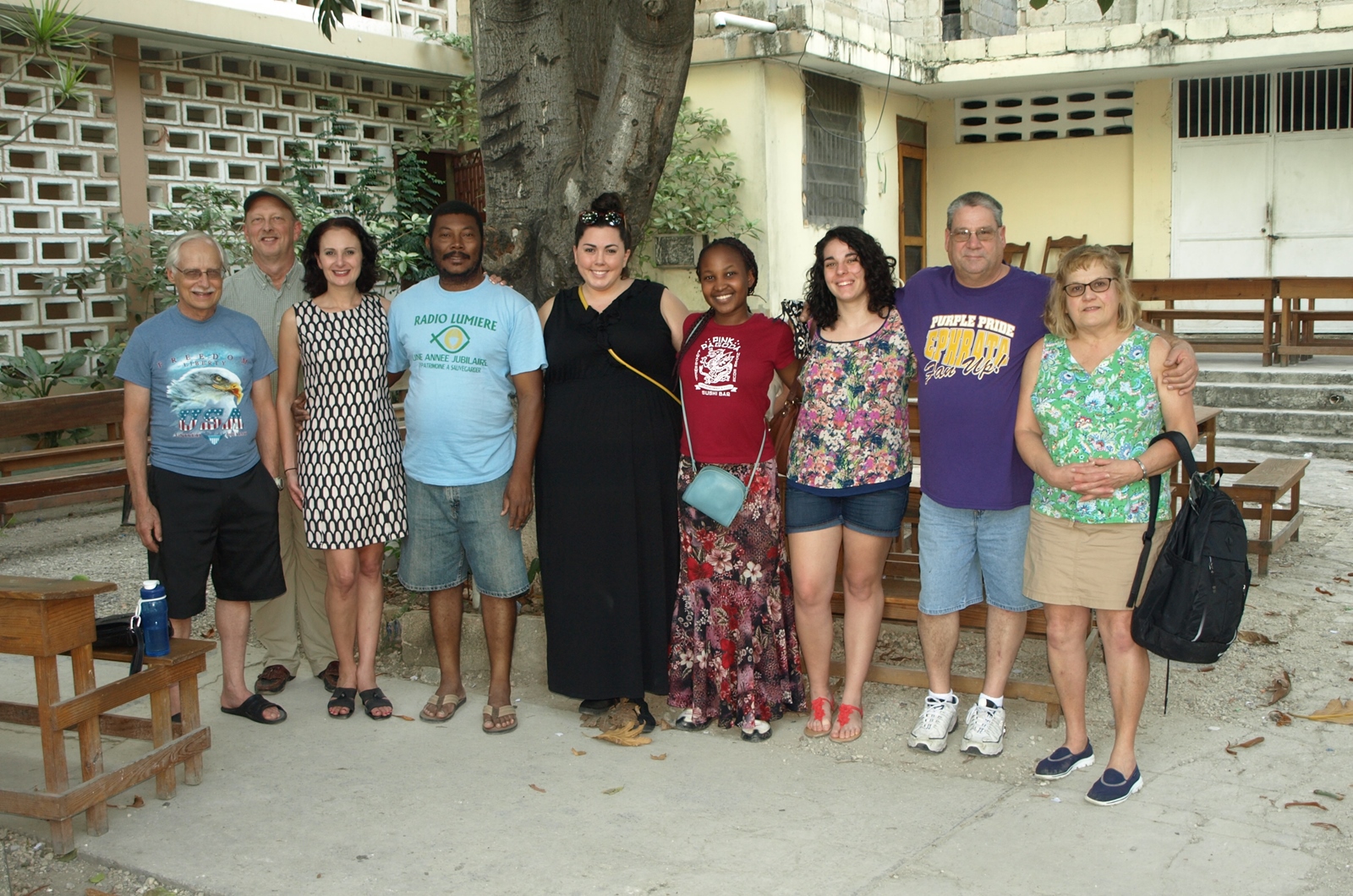 Showing another group from PA the Cote Plage studios.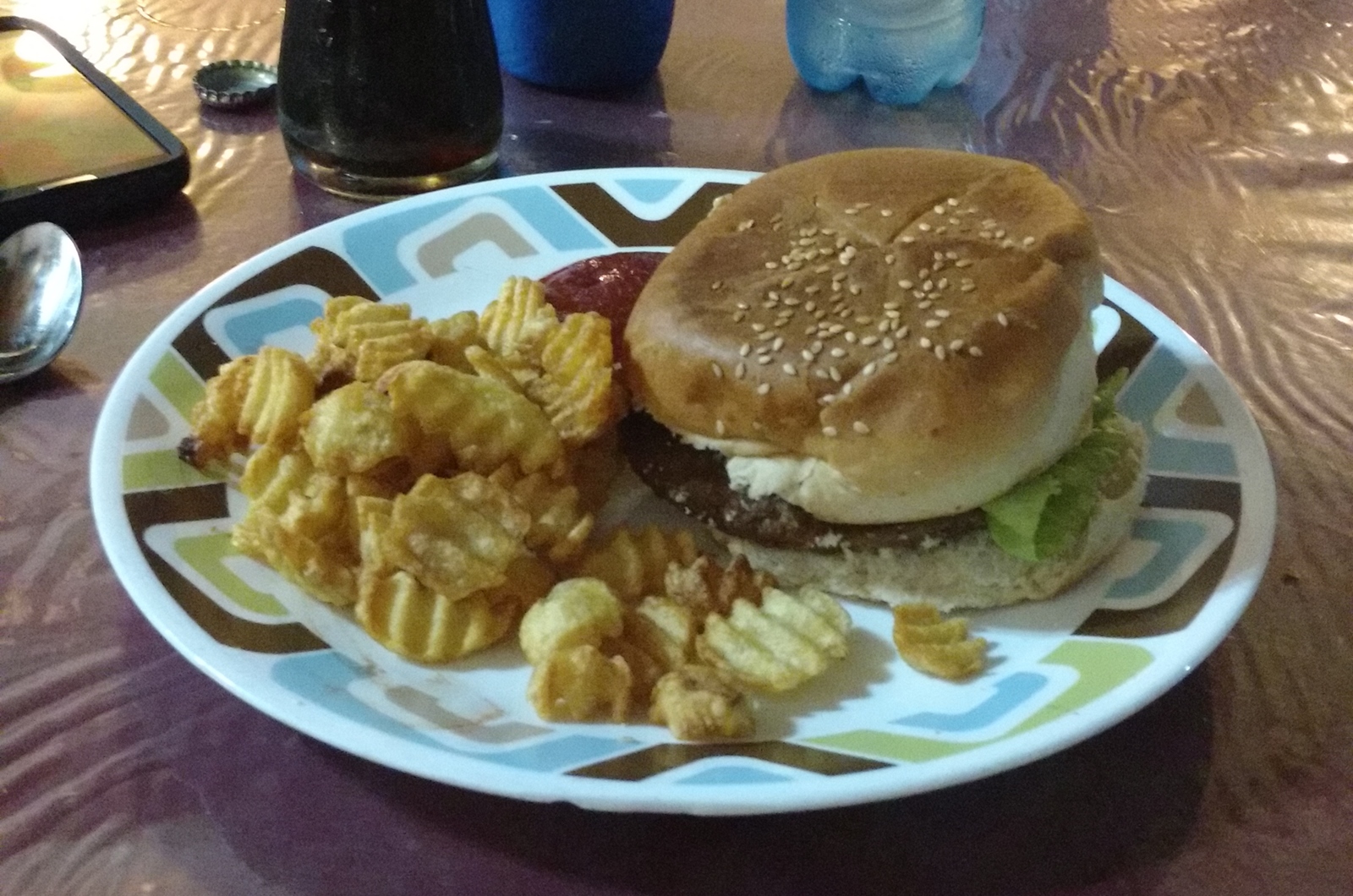 Some tastes are universal.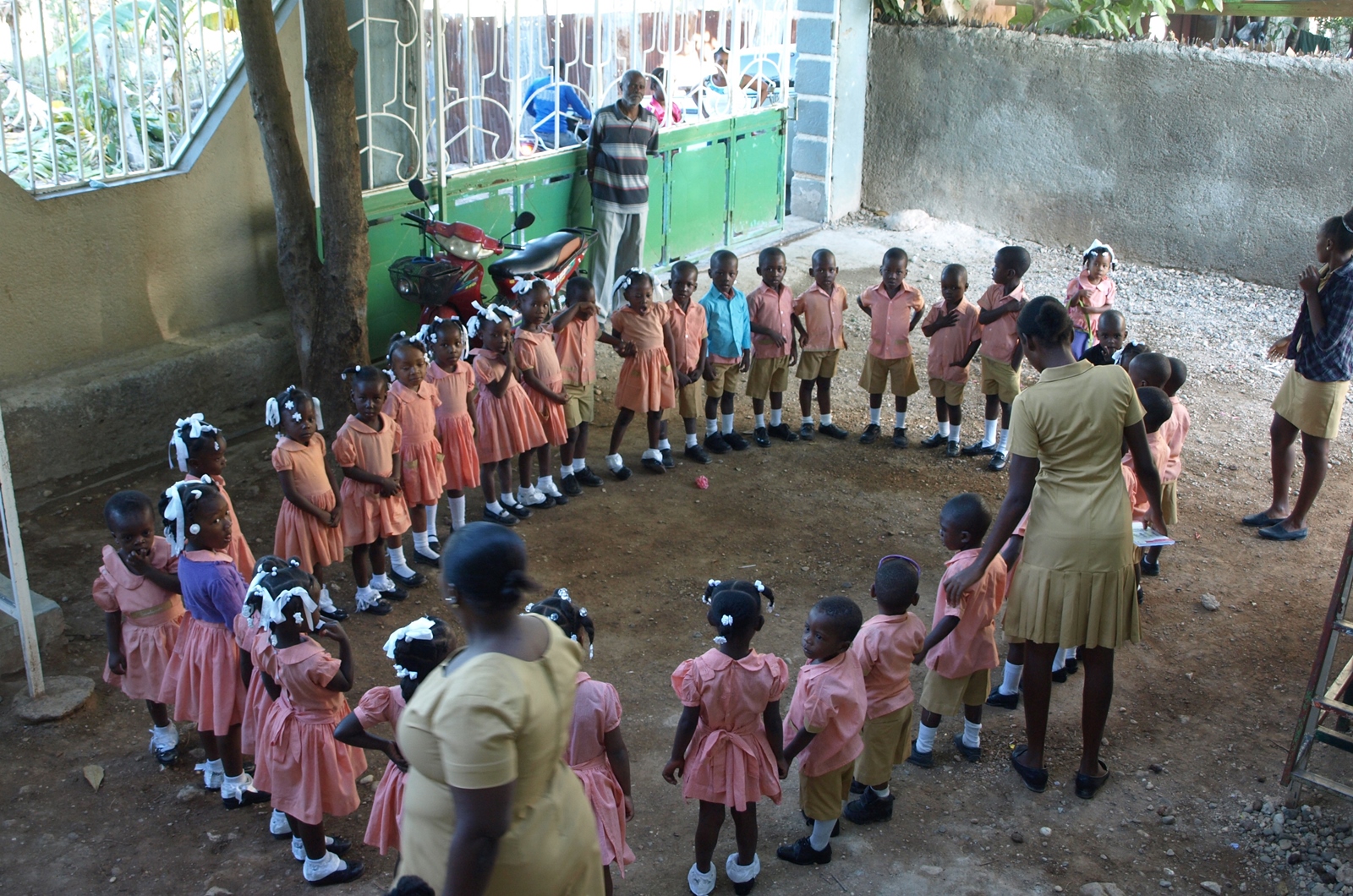 Monday morning start of school.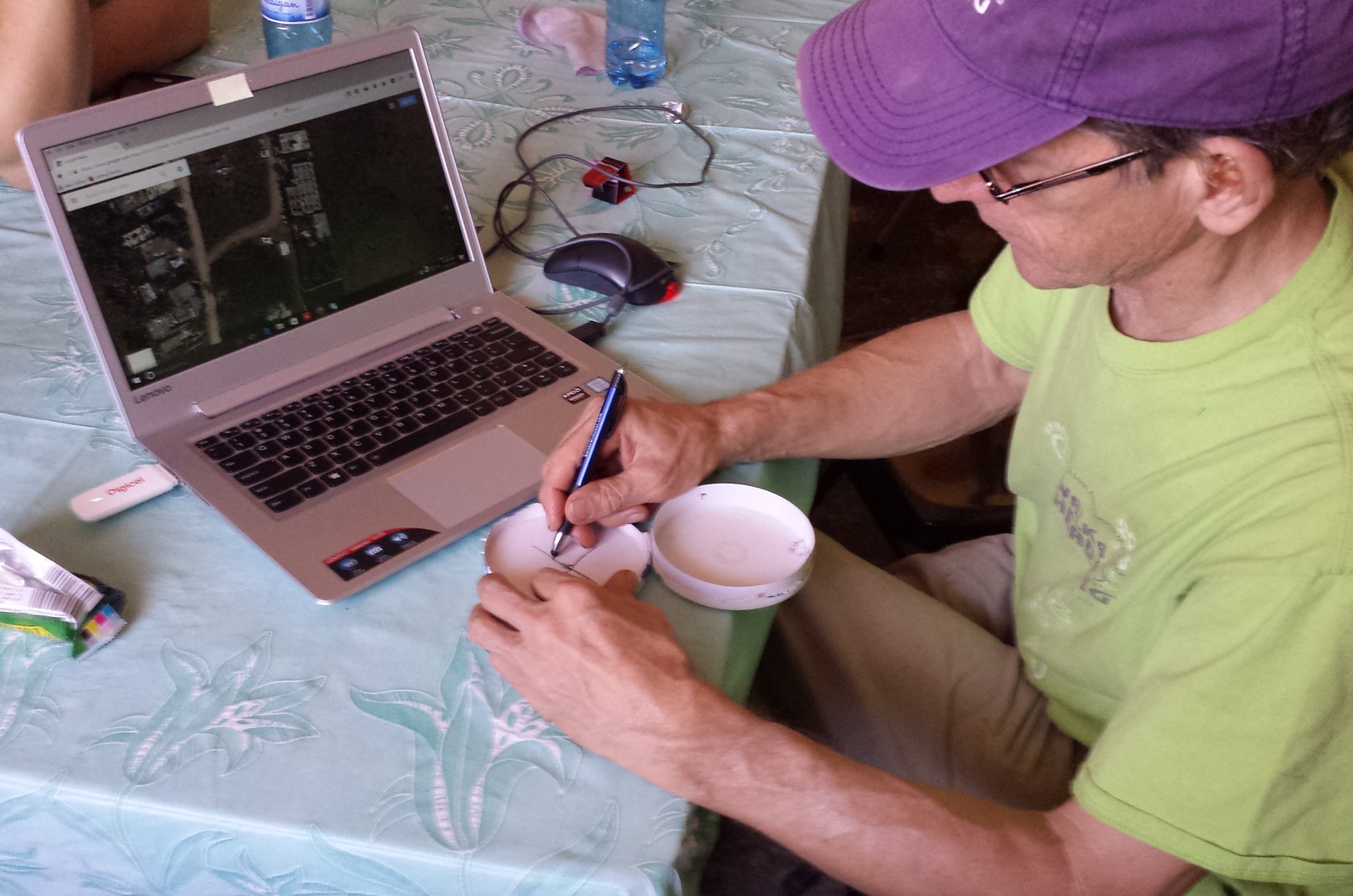 High tech and low tech calculations.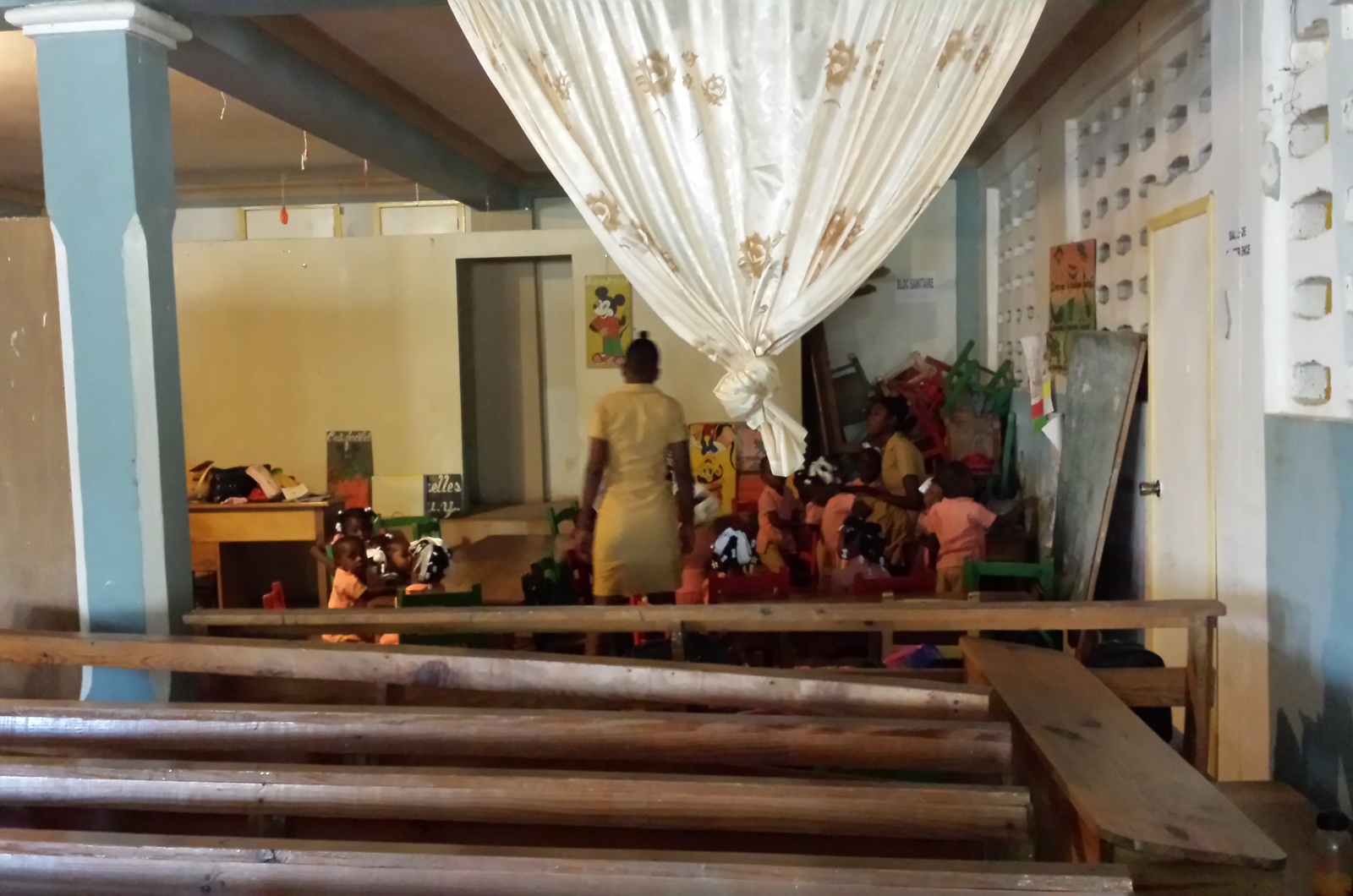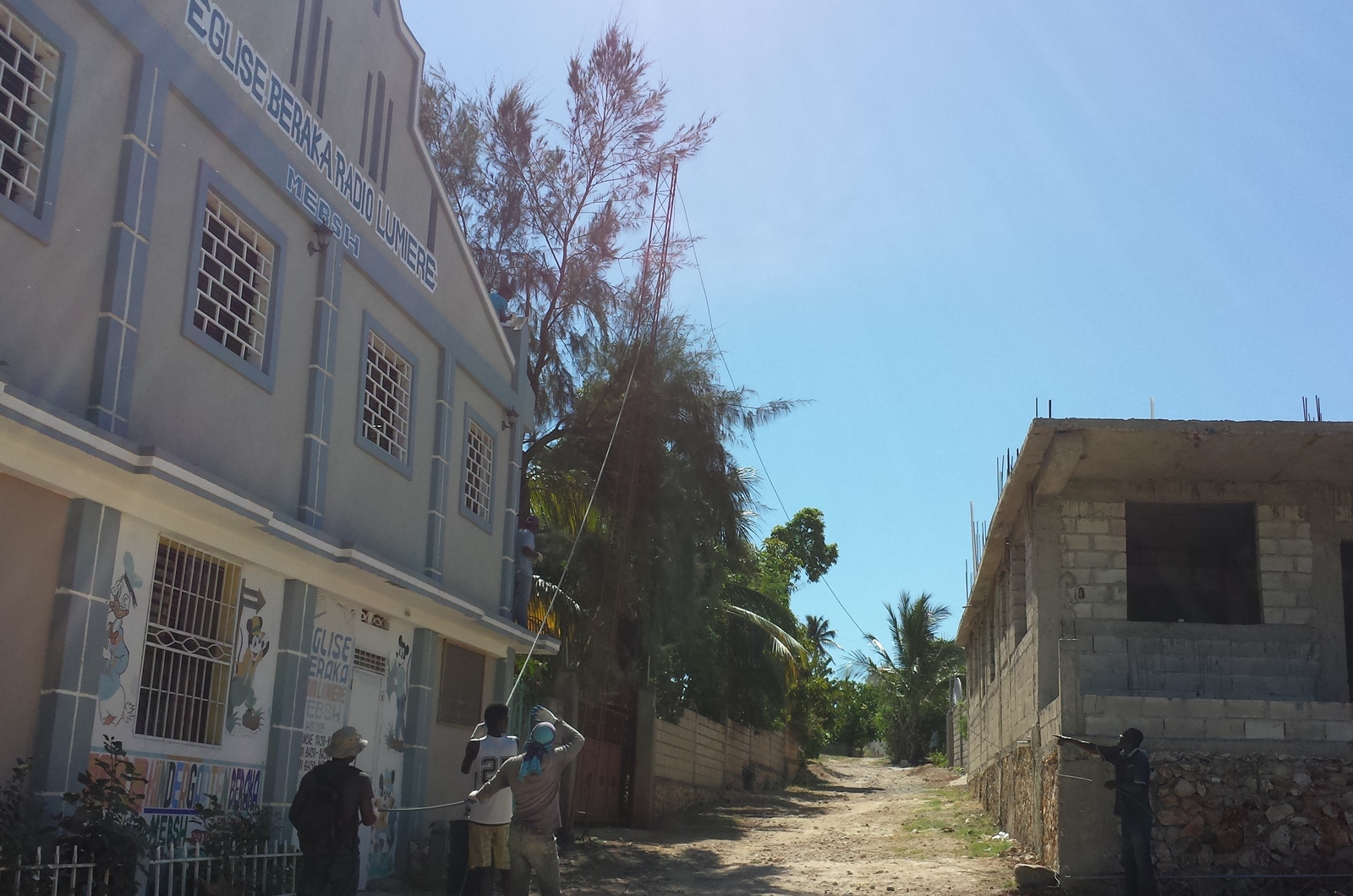 Bringing down the last pieces of the old tower.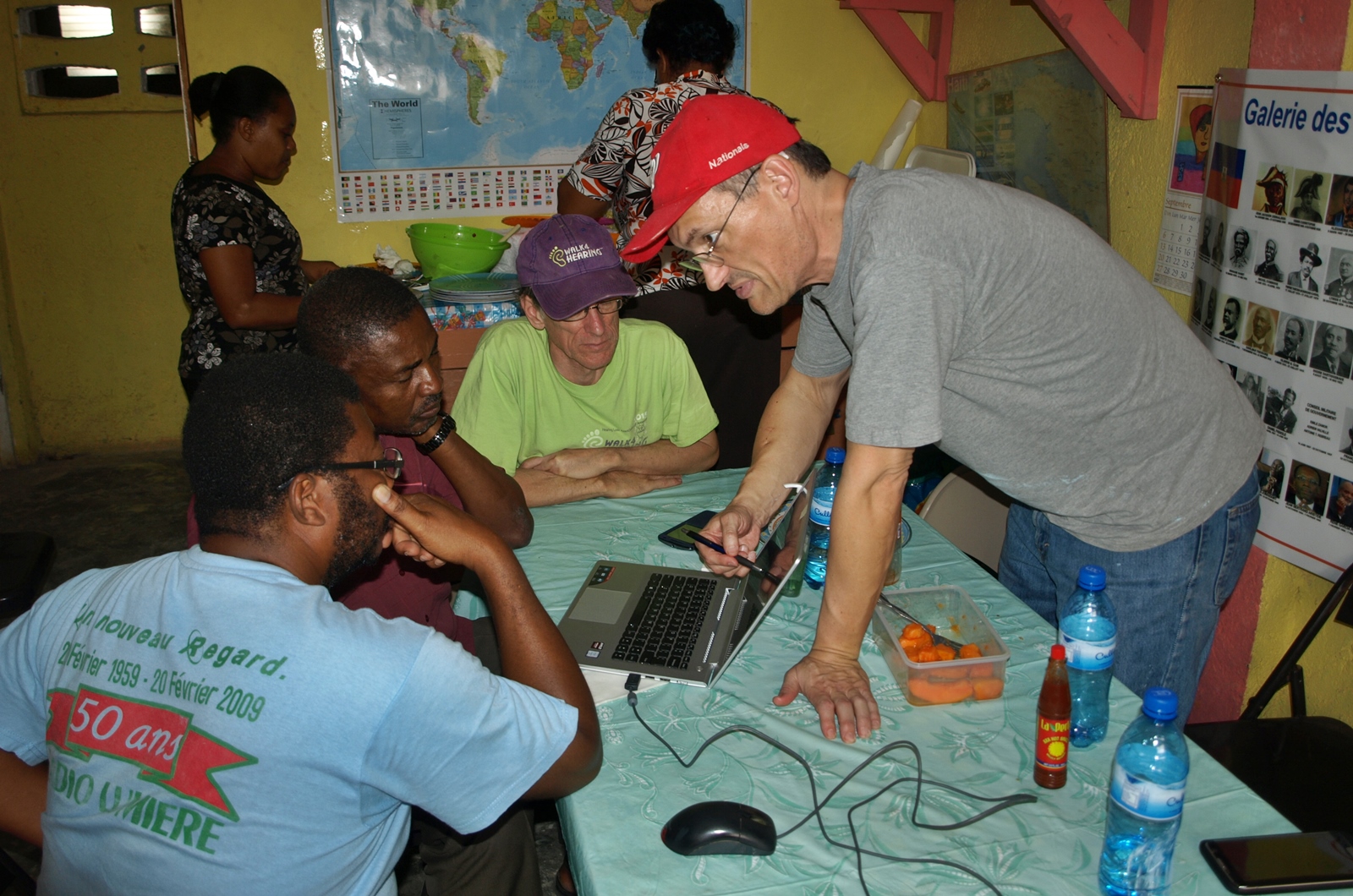 Figuring out how to make it all fit.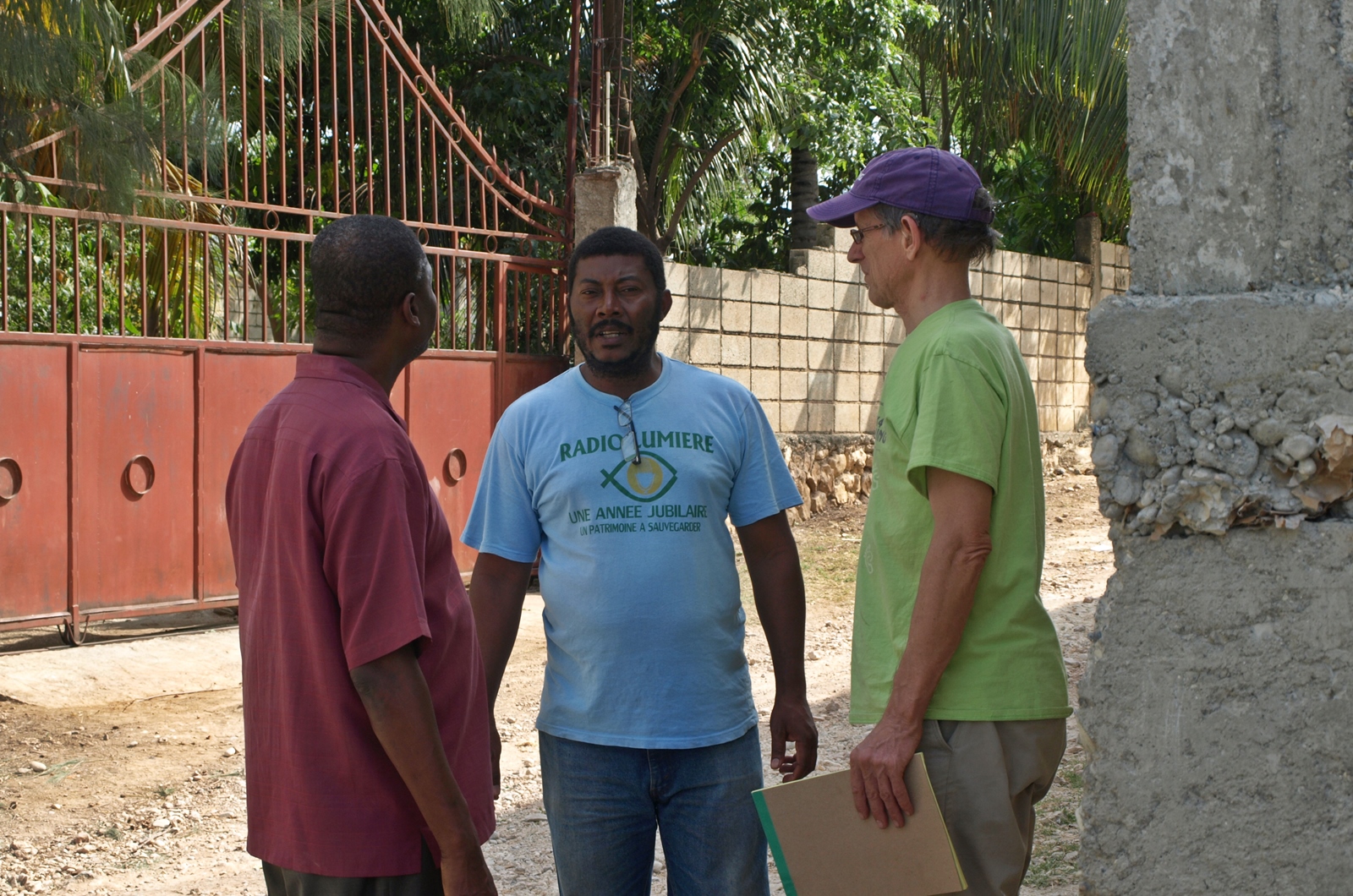 Running Jim's idea by the Pastor.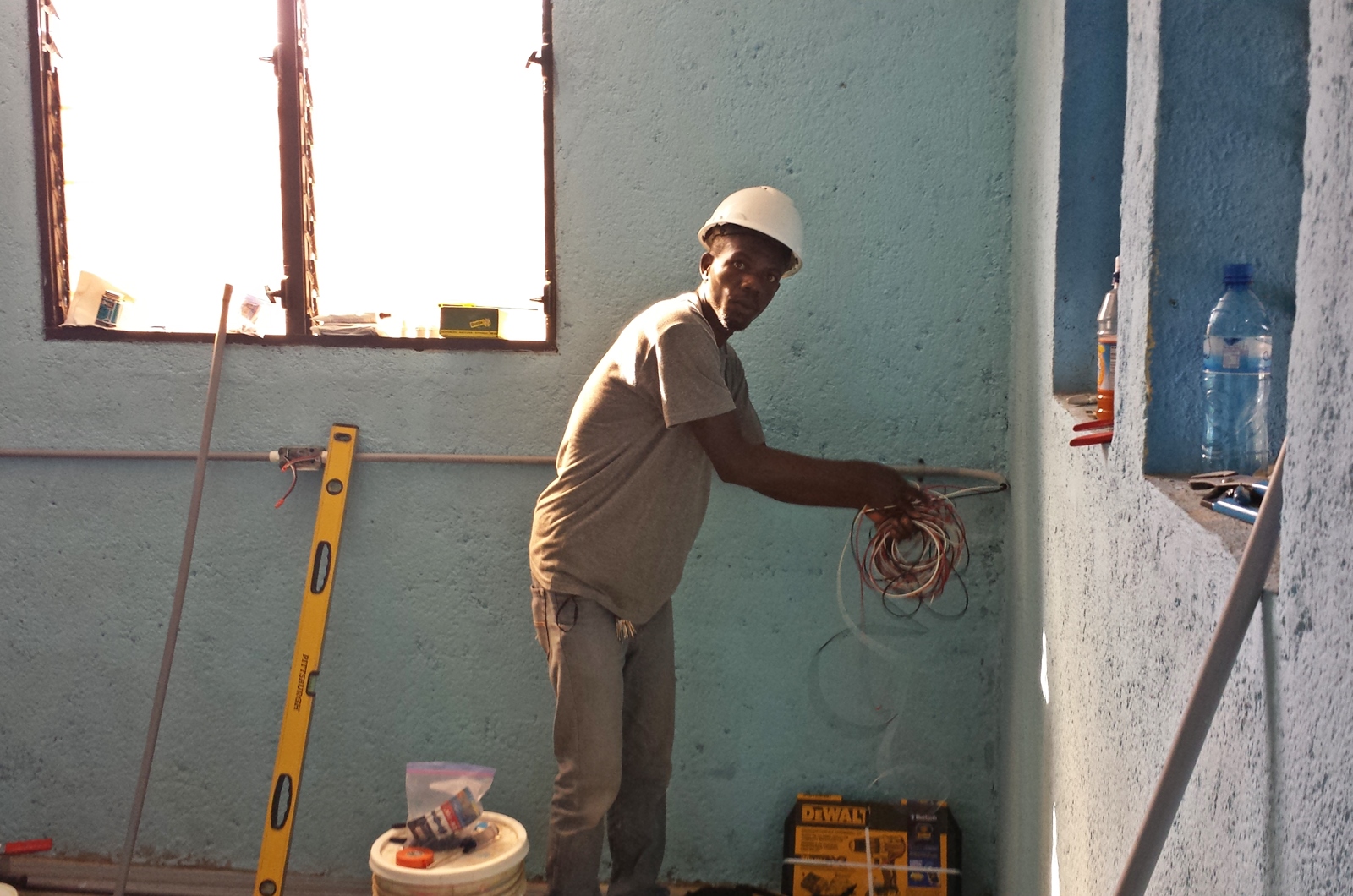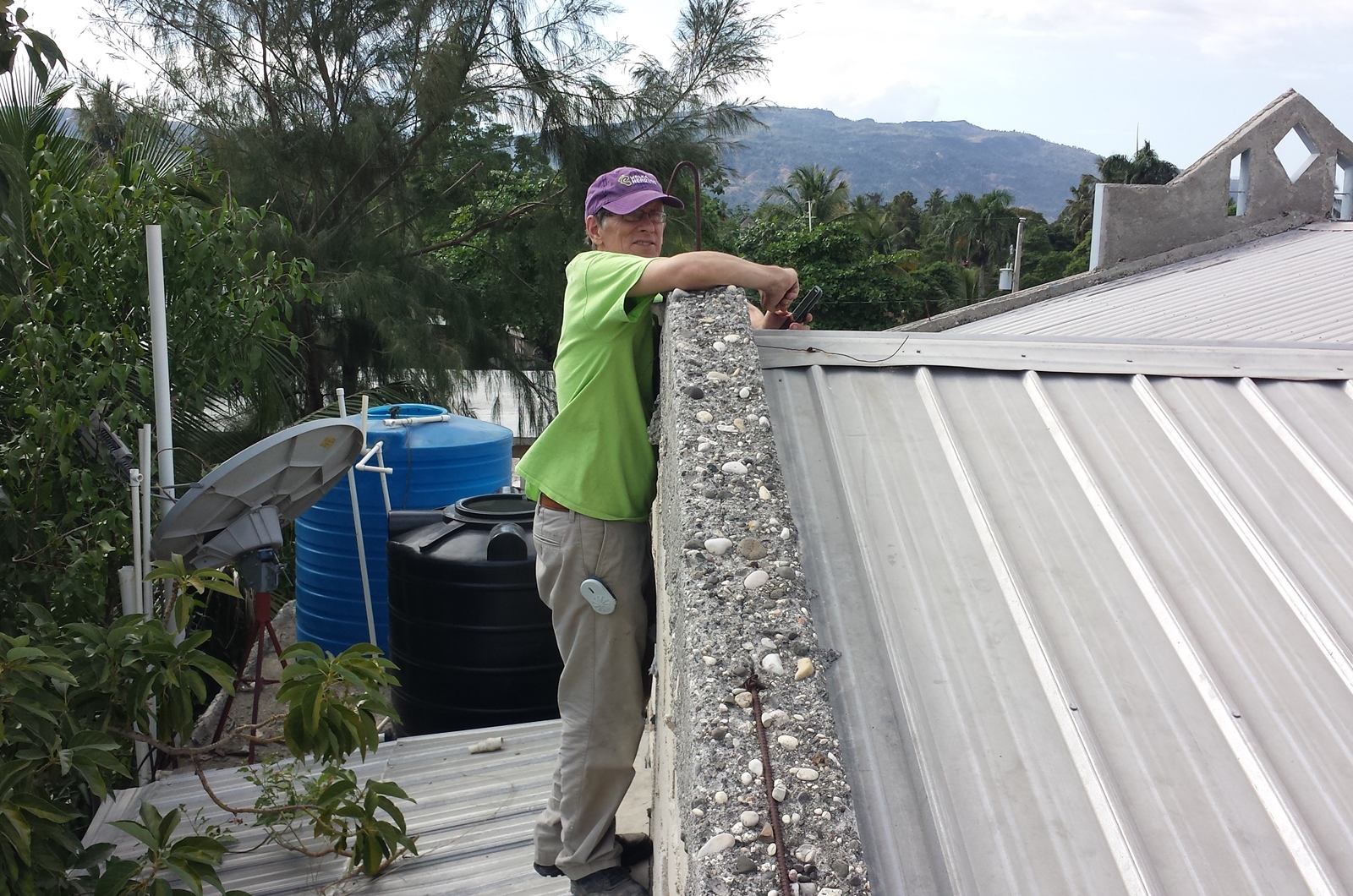 Scouting out solar panel locations.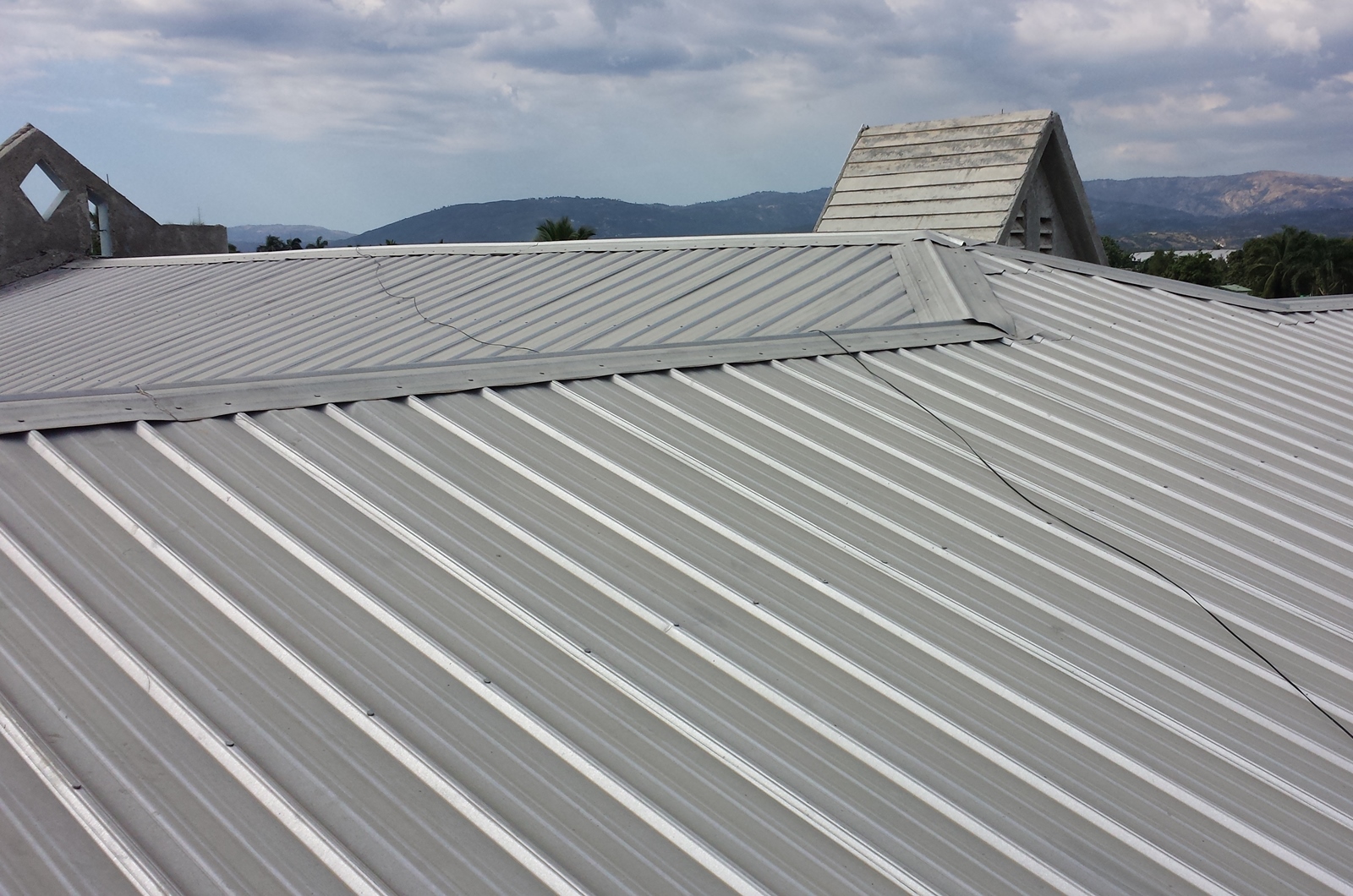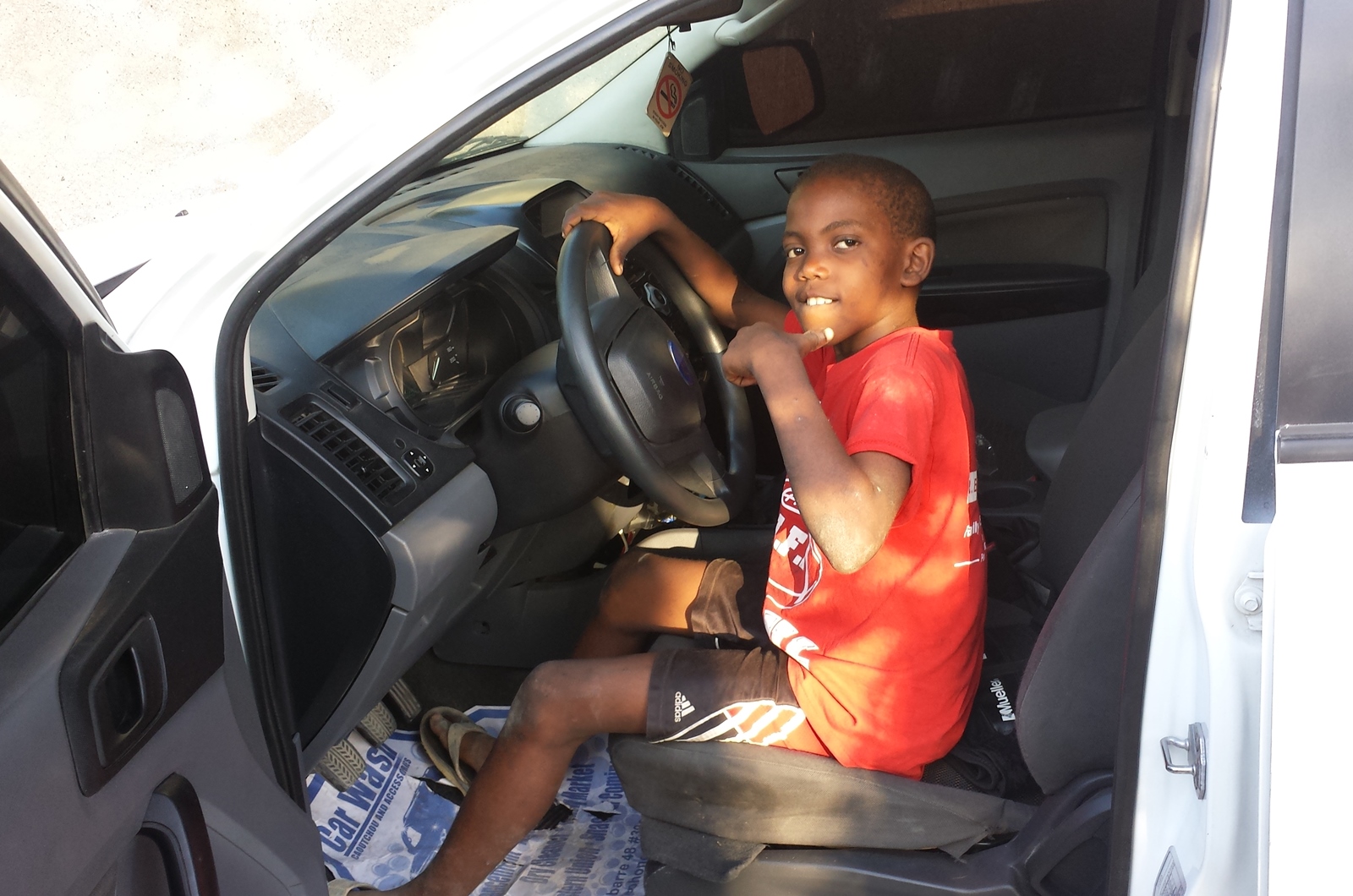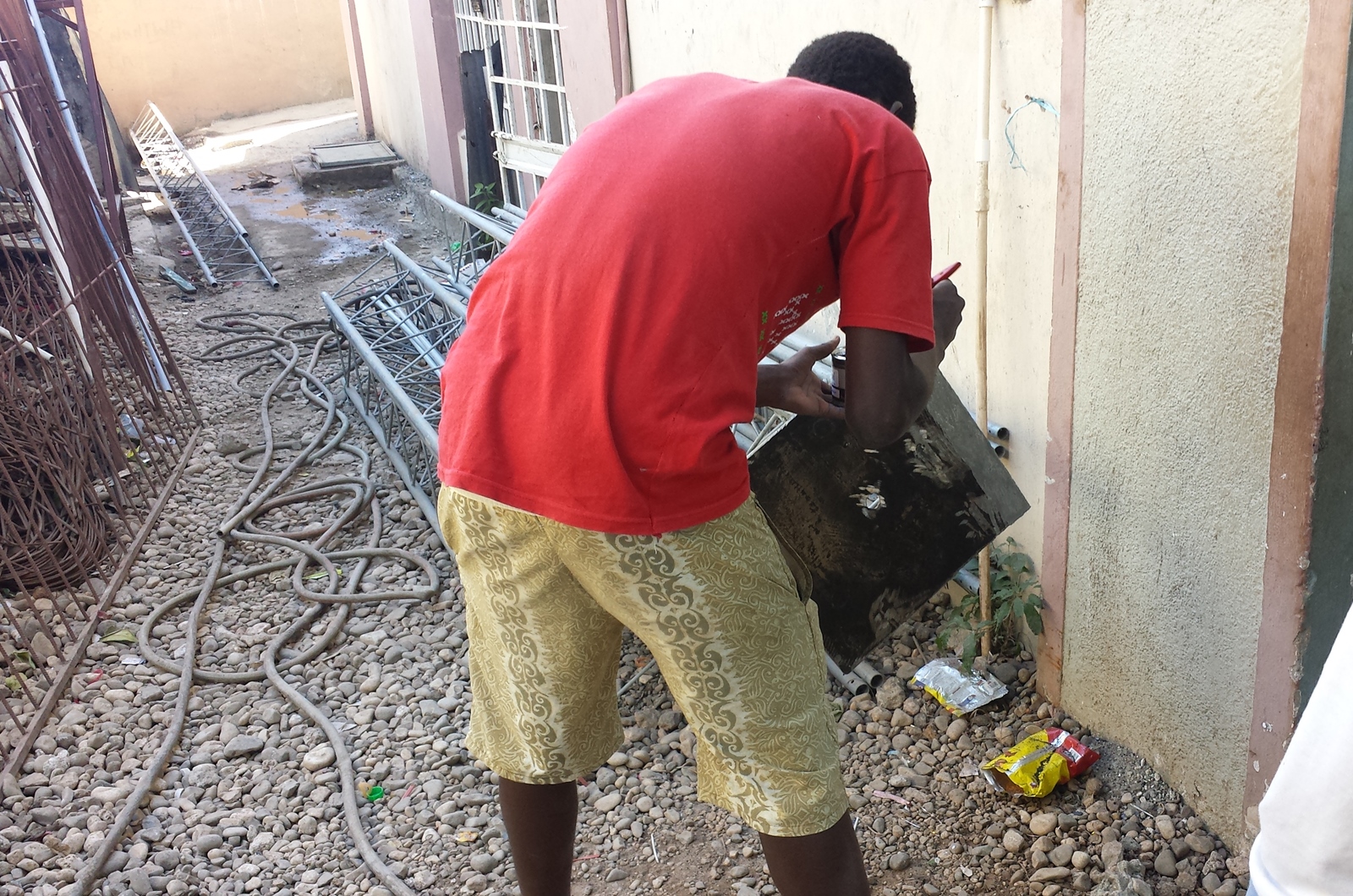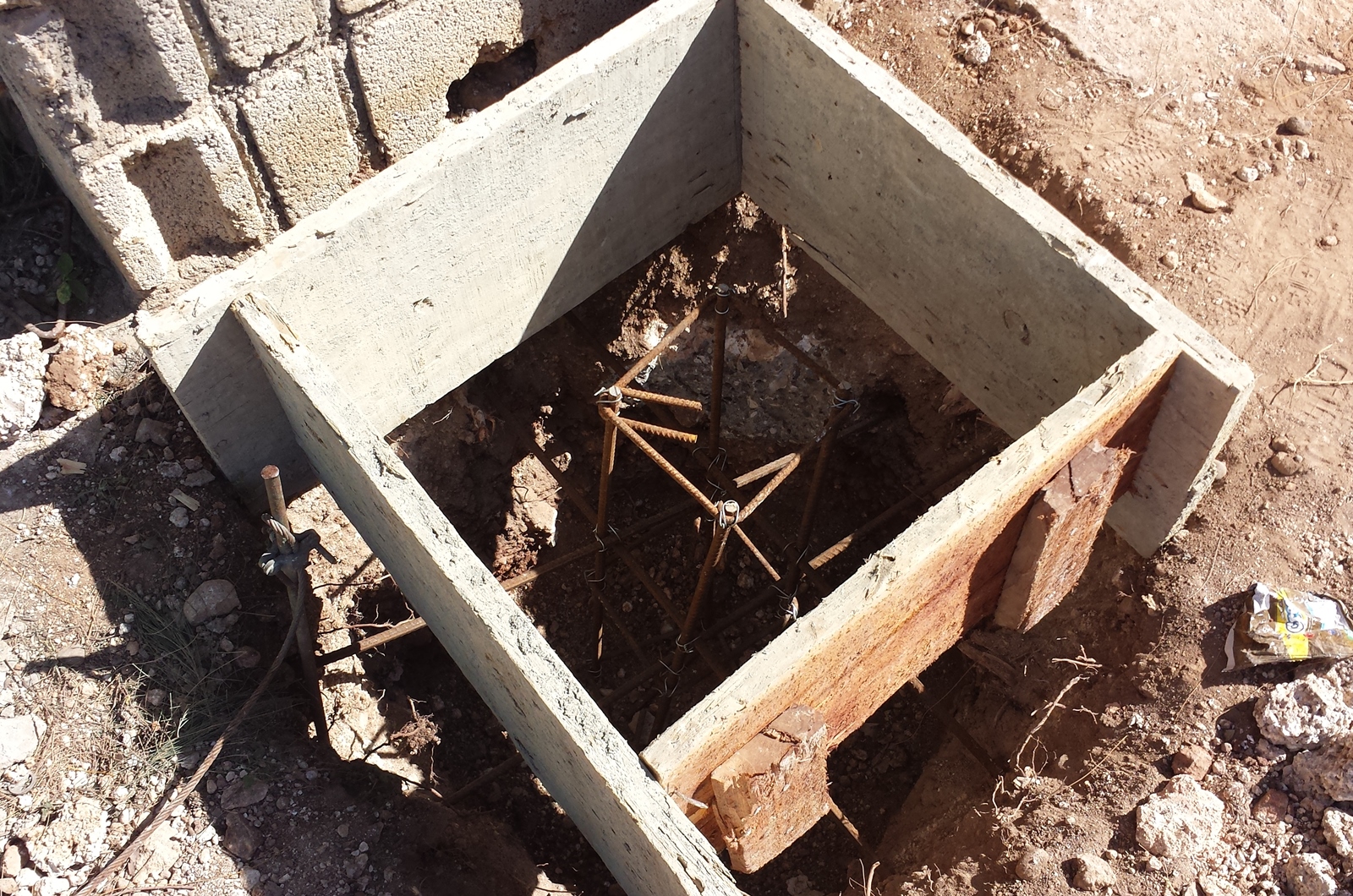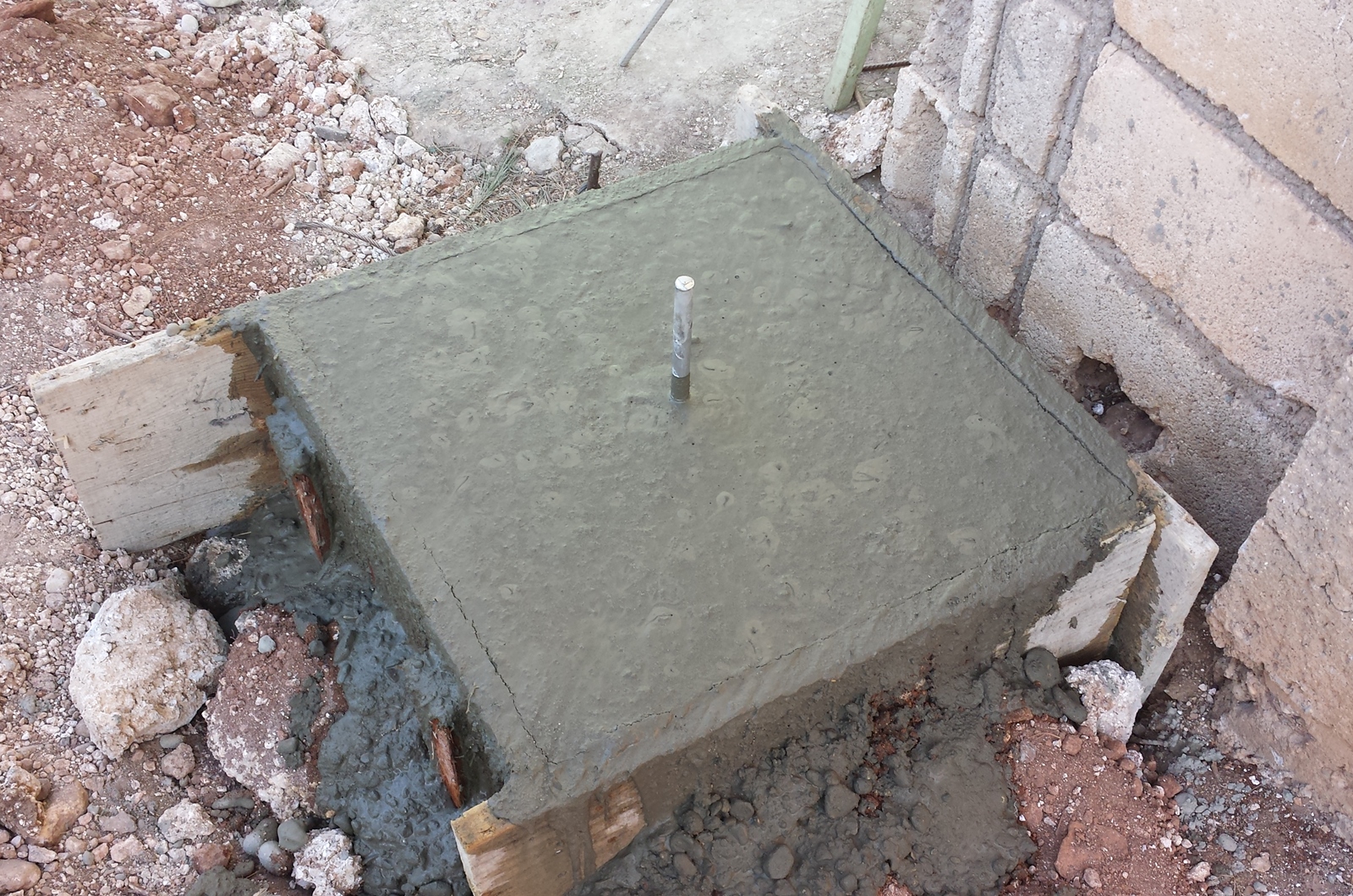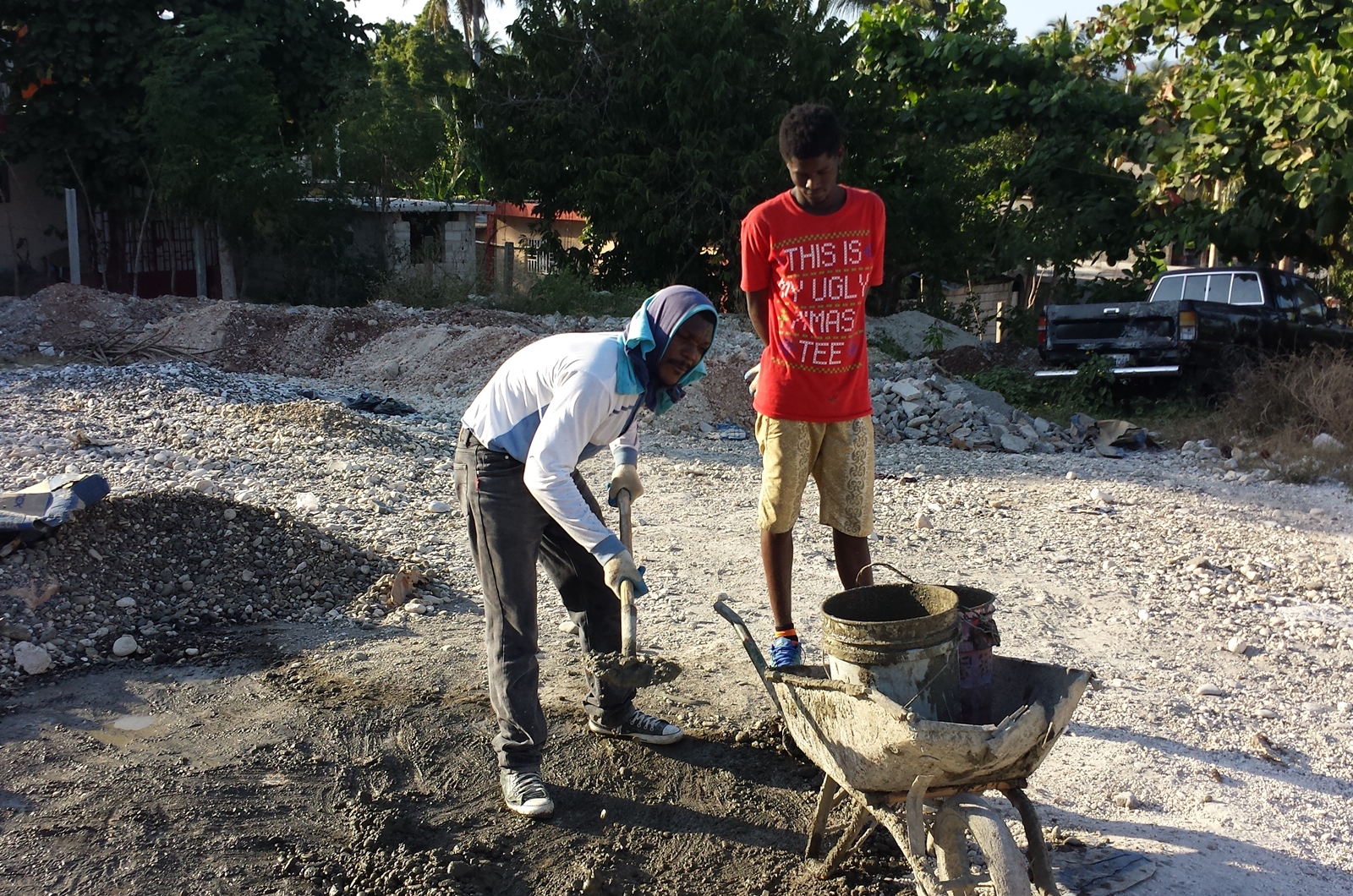 Our expert concrete mixer.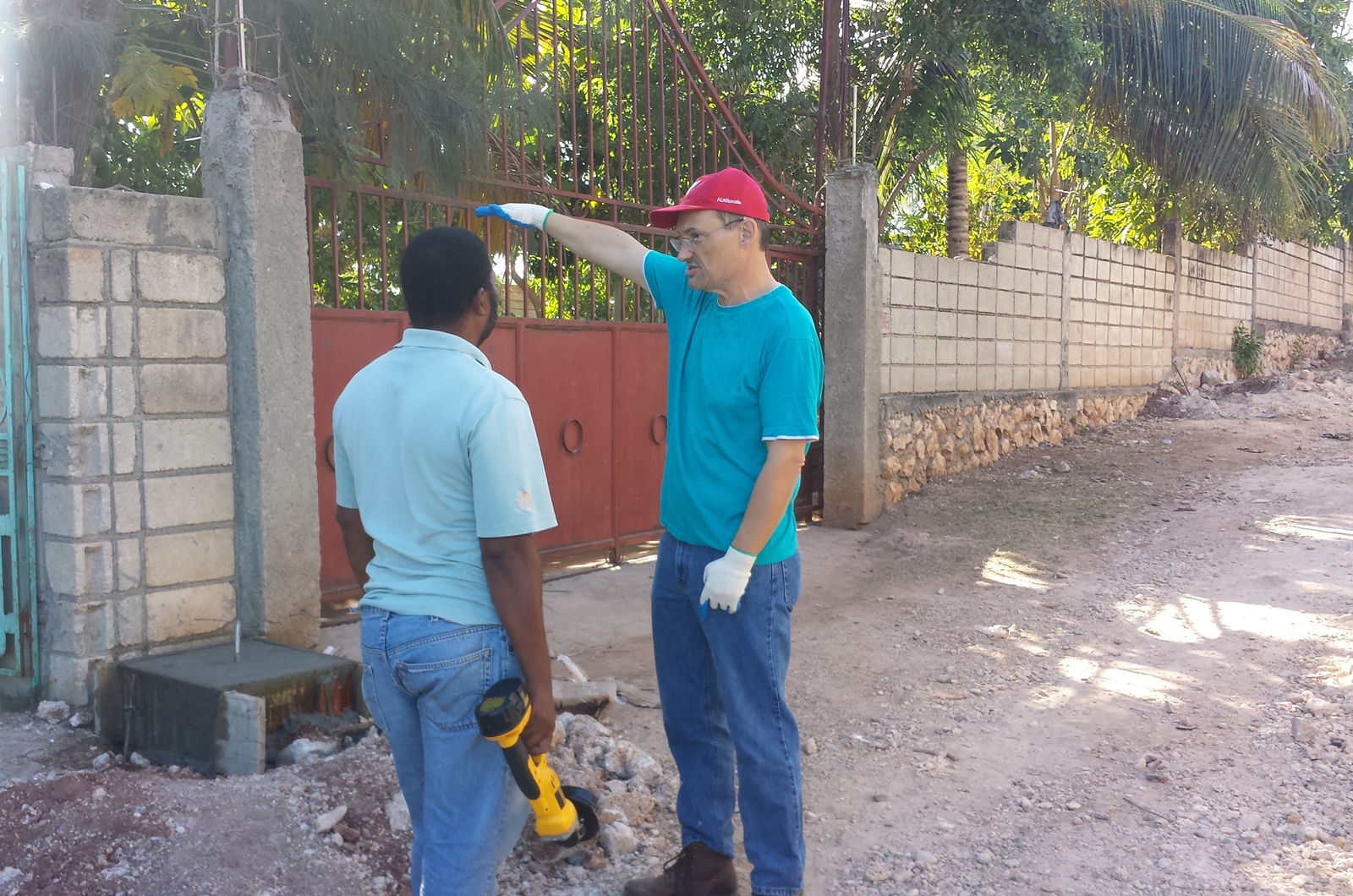 Jim explains his idea for Plan D.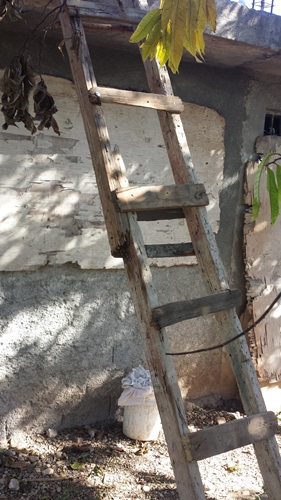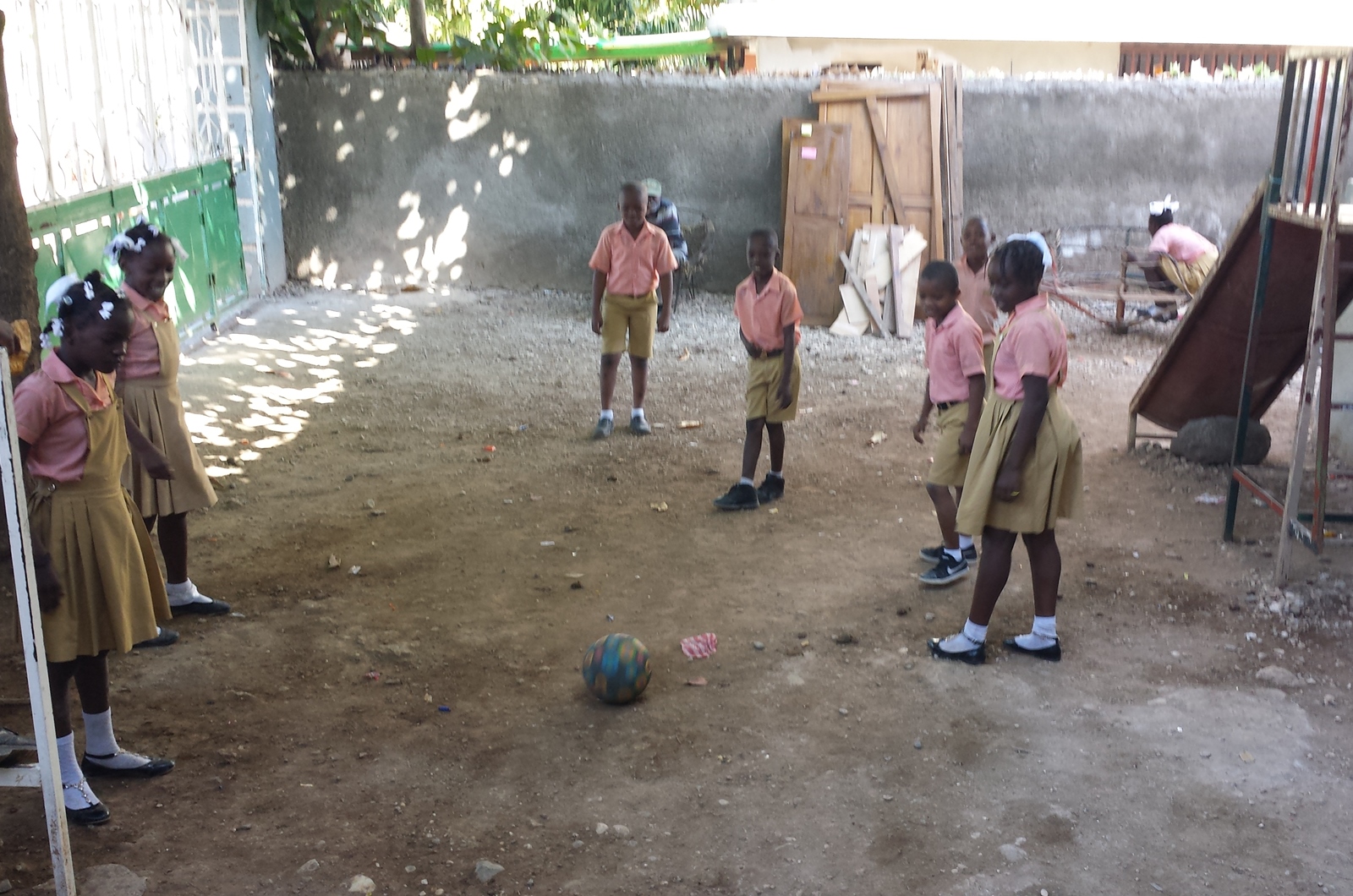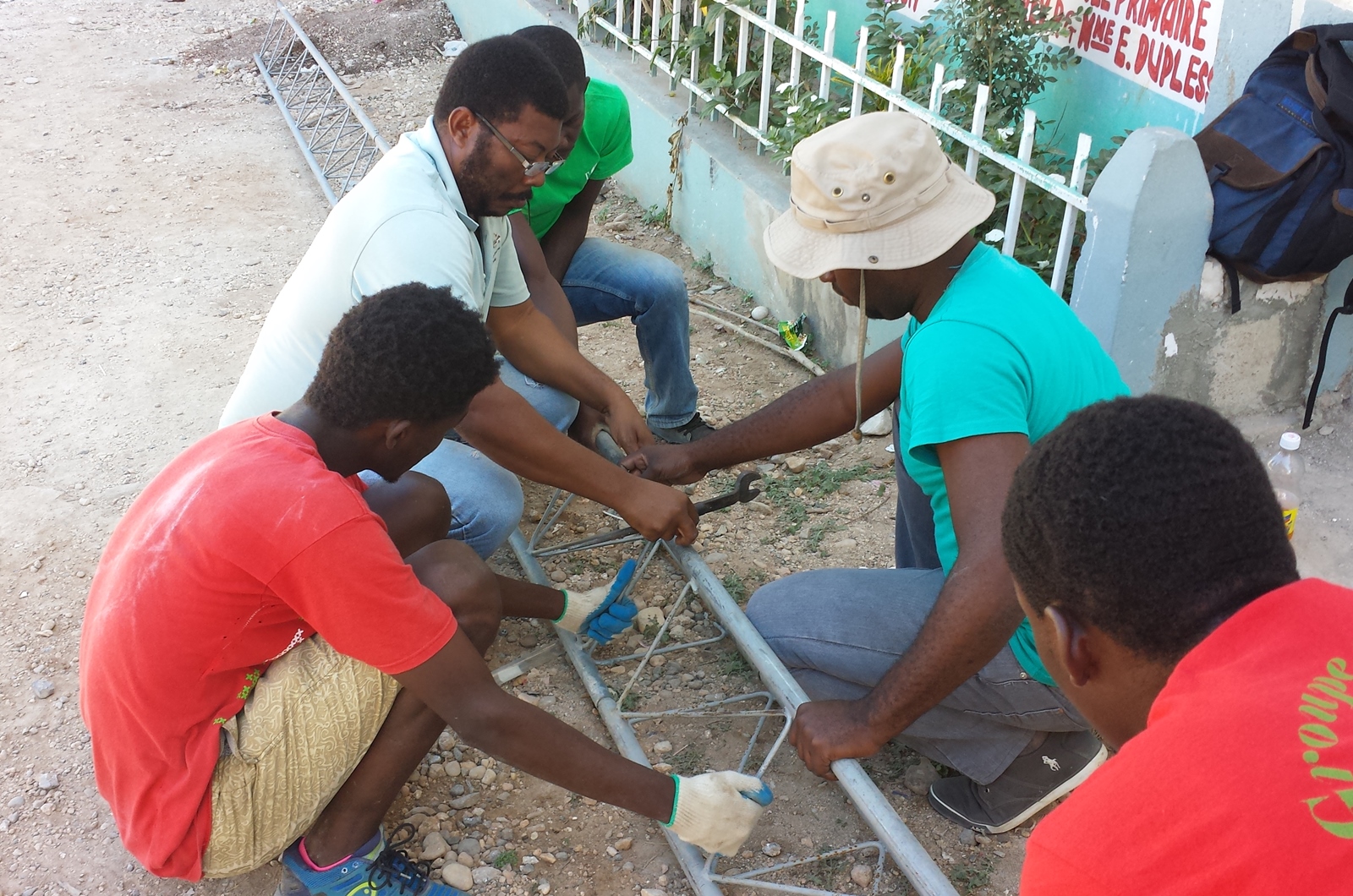 Assembling tower sections.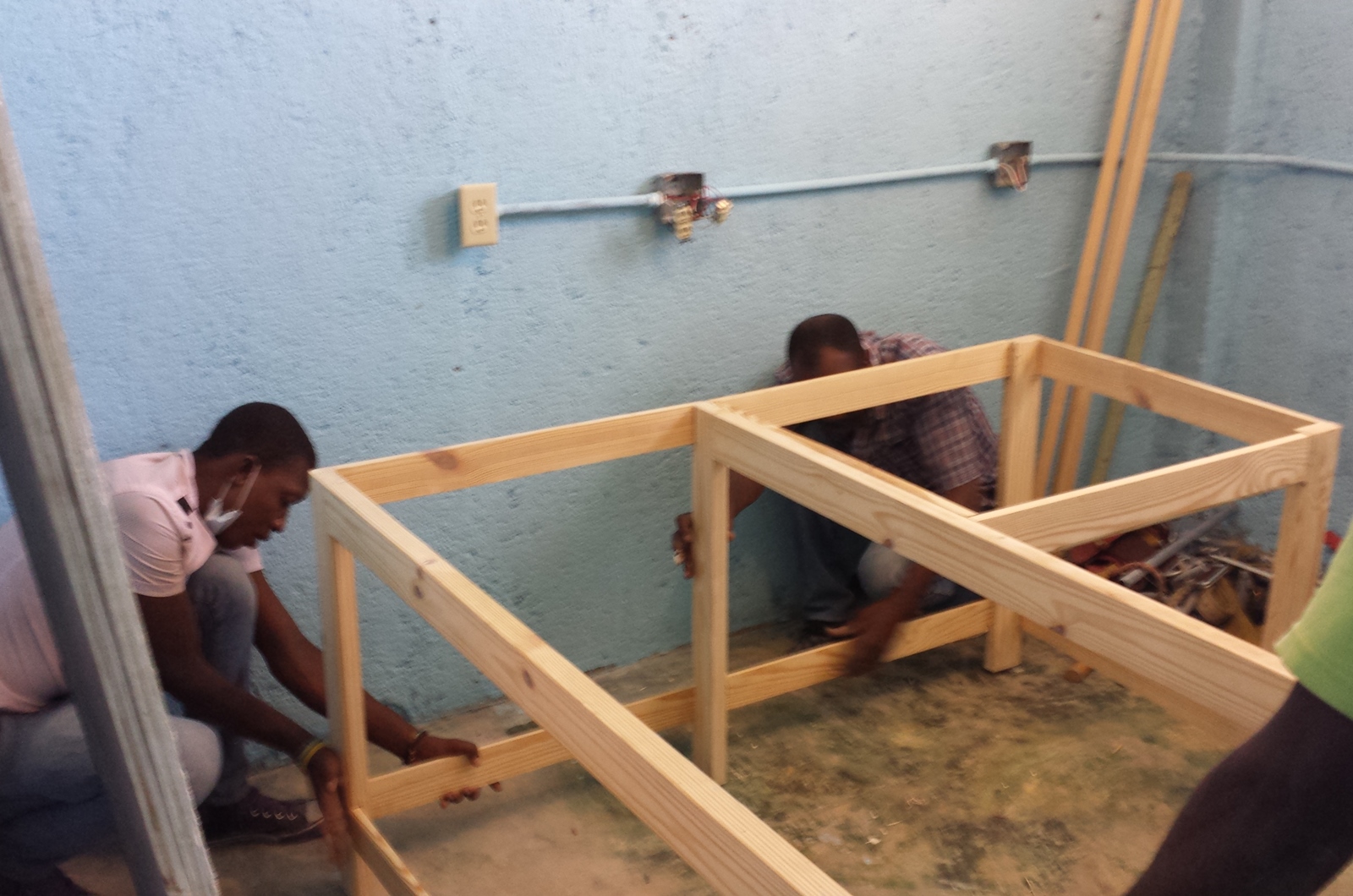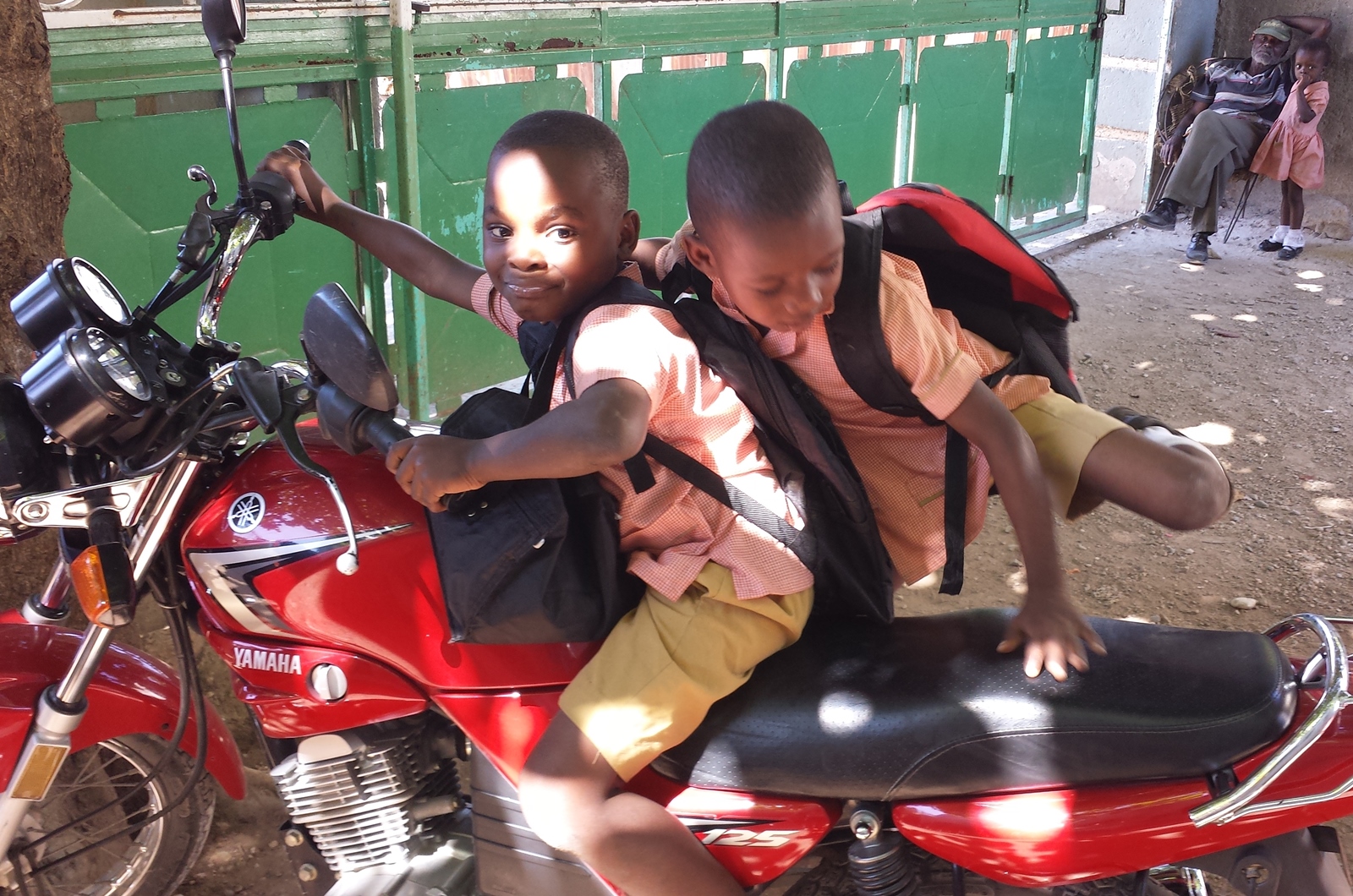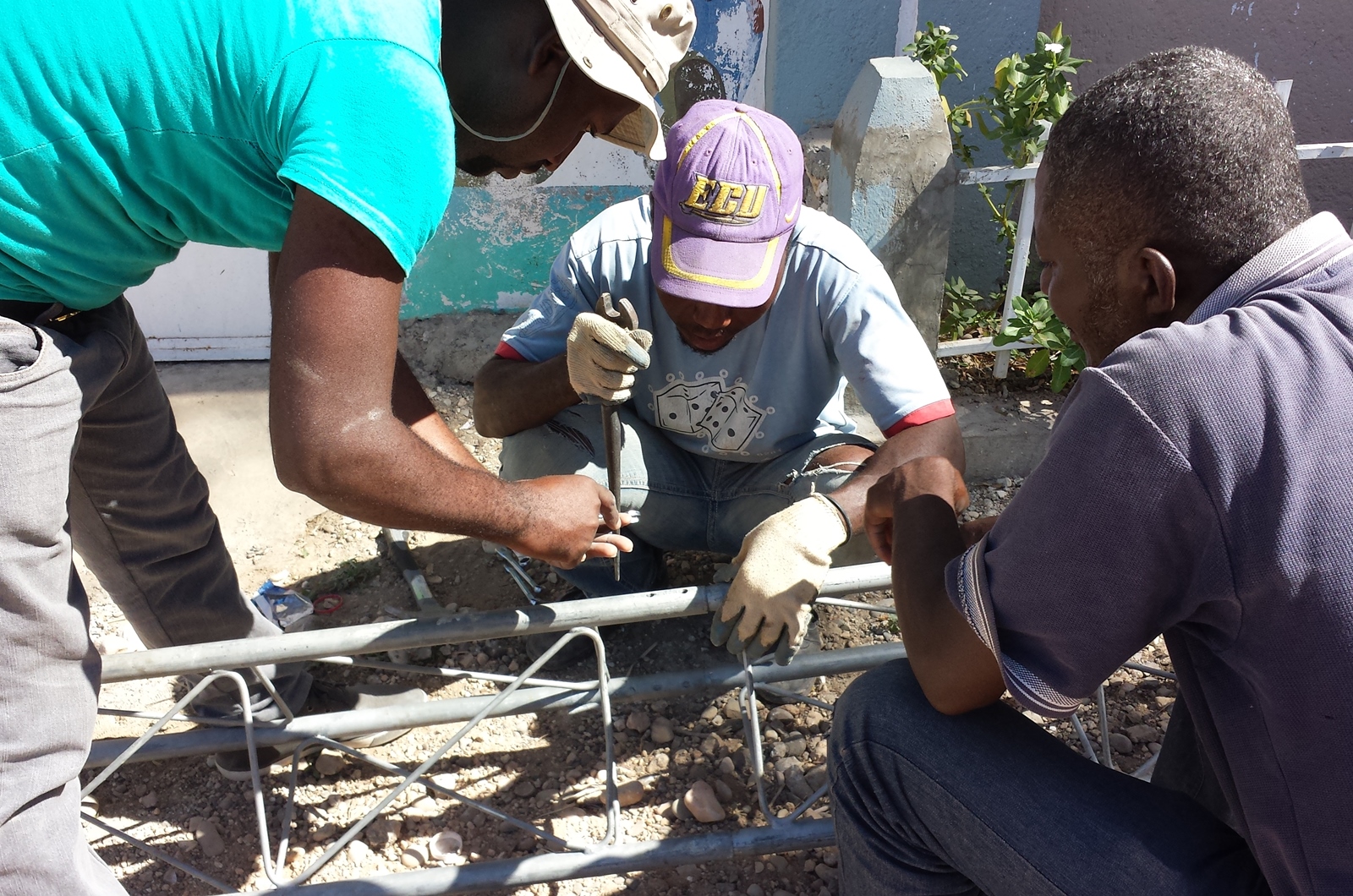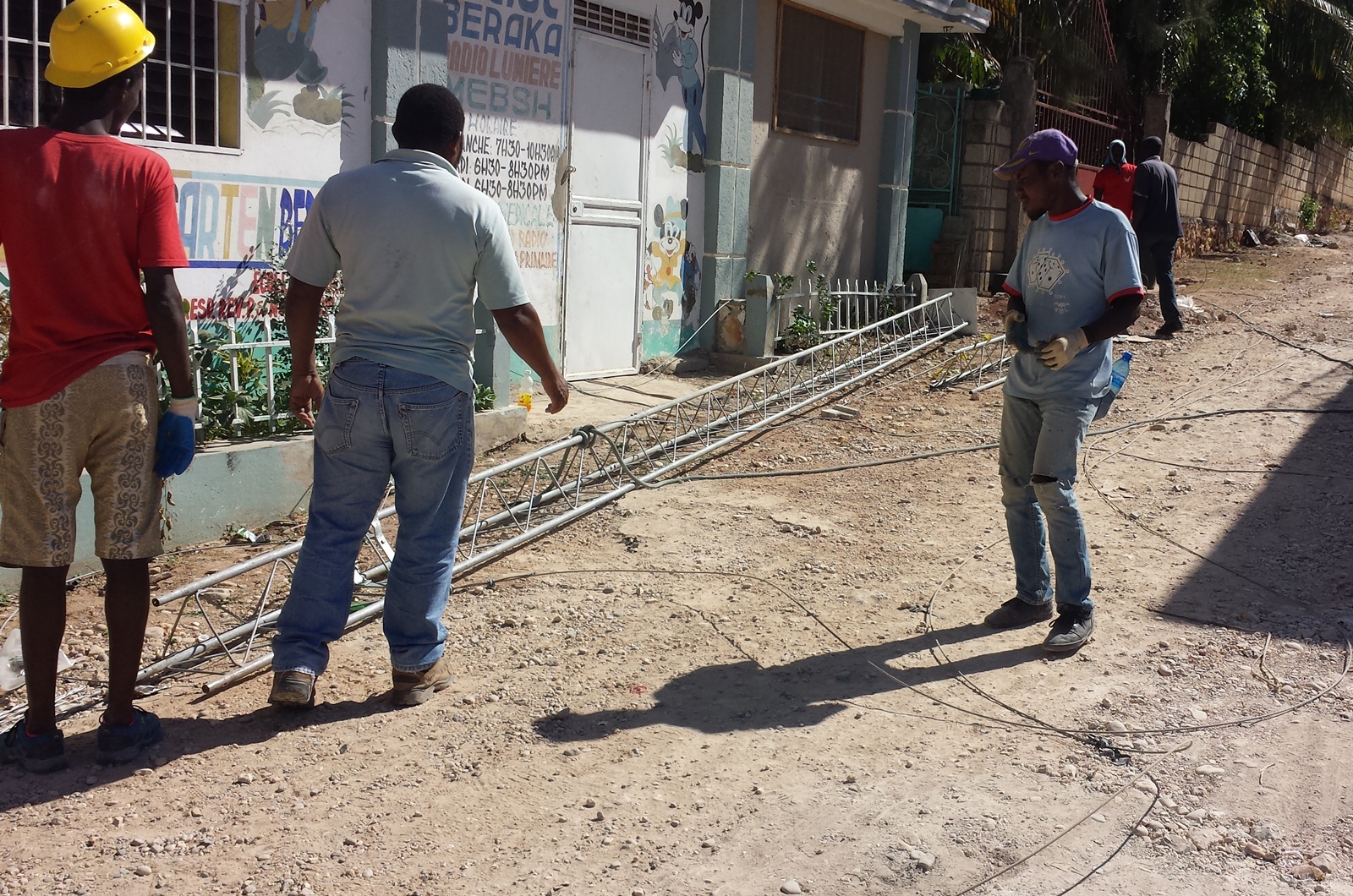 Getting ready to erect the first two sections.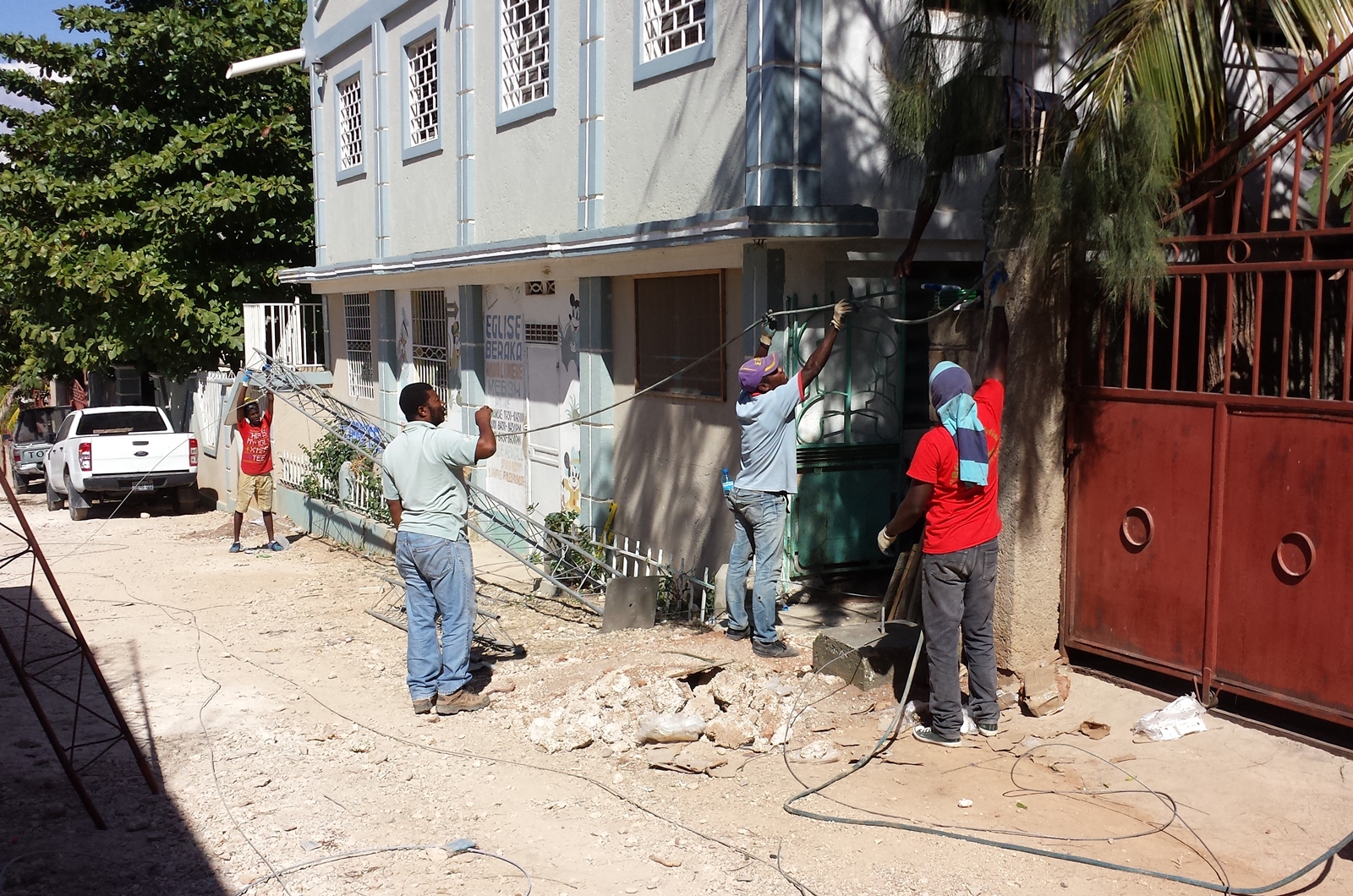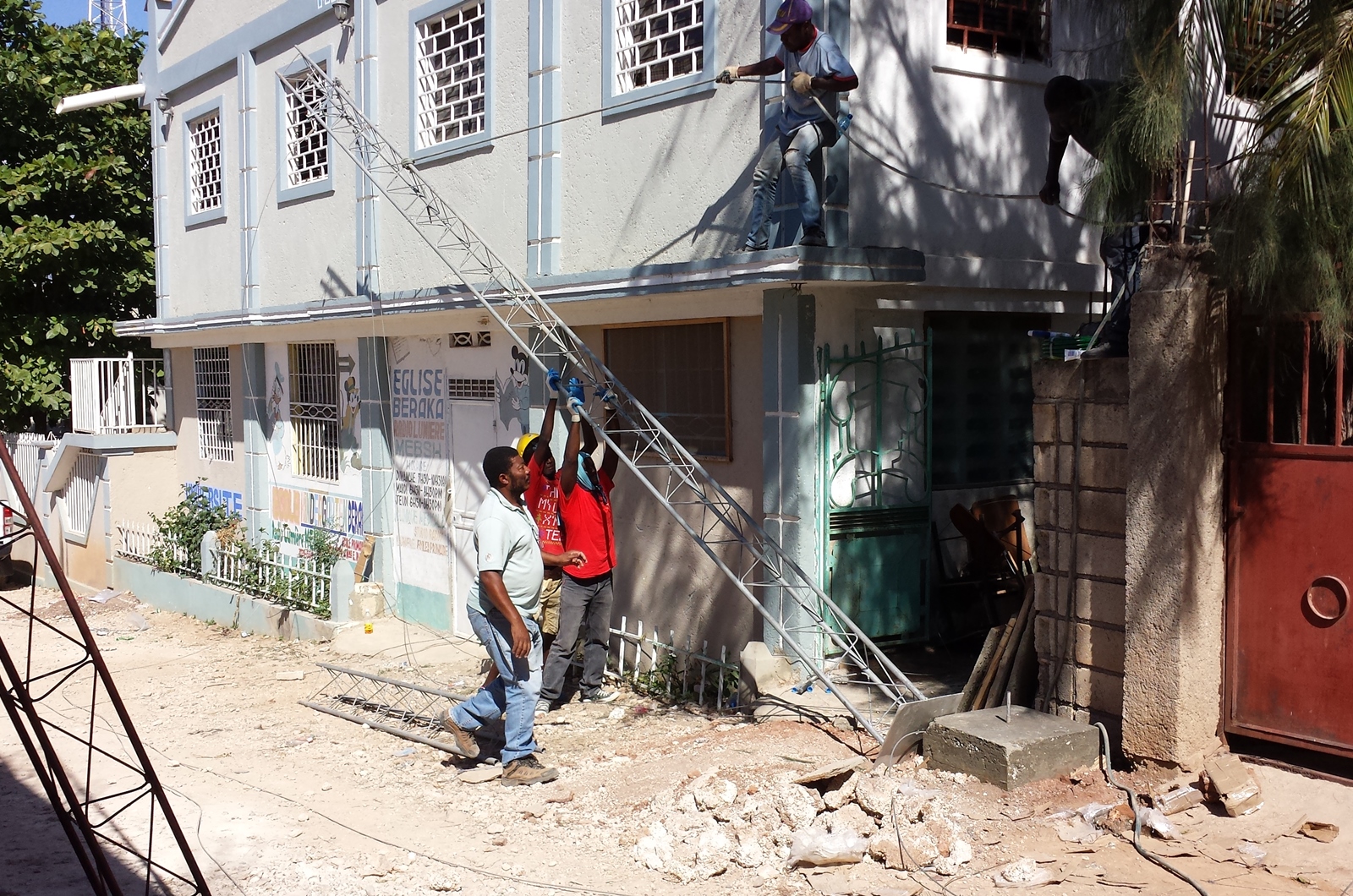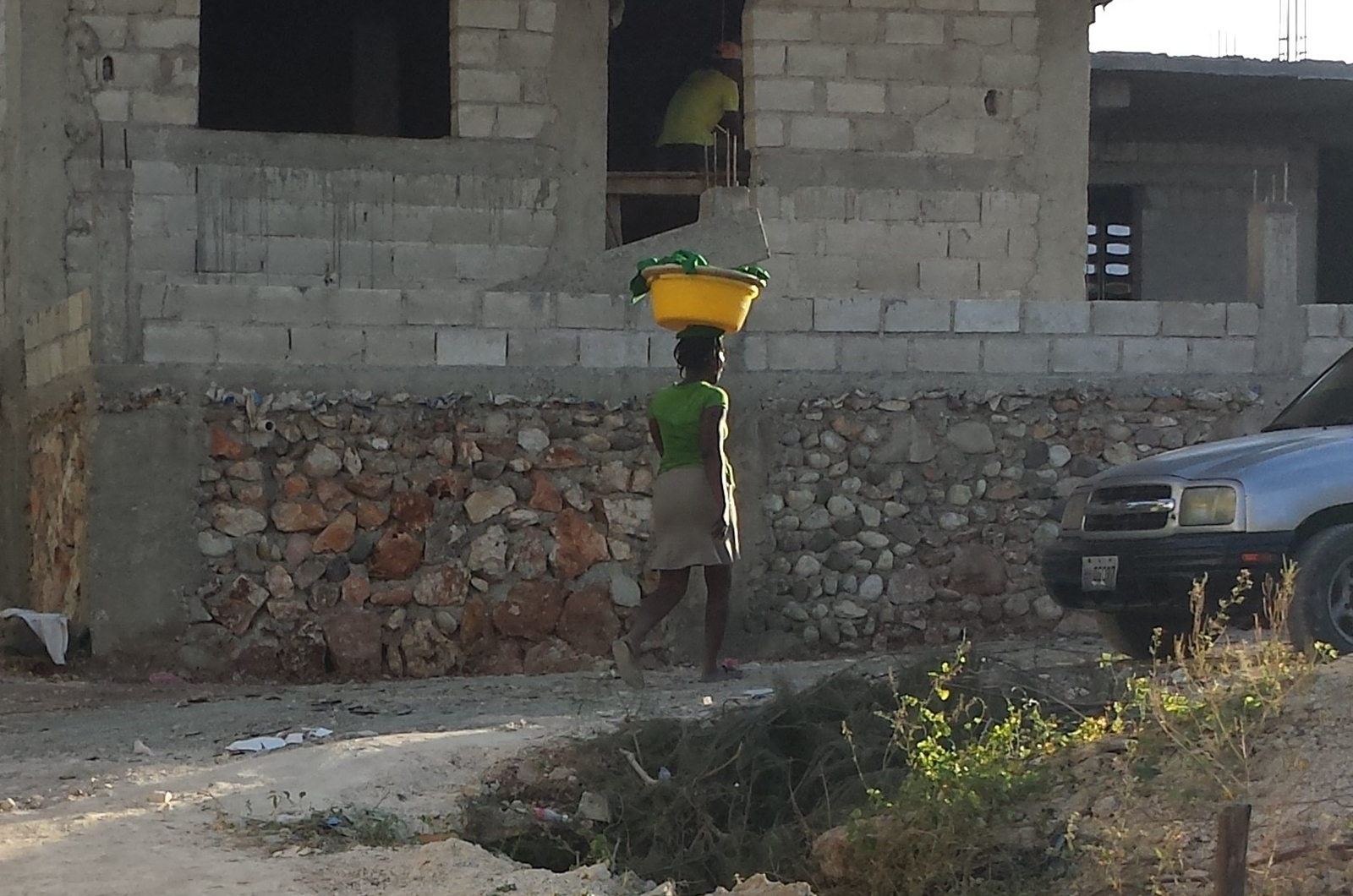 On the way home from market.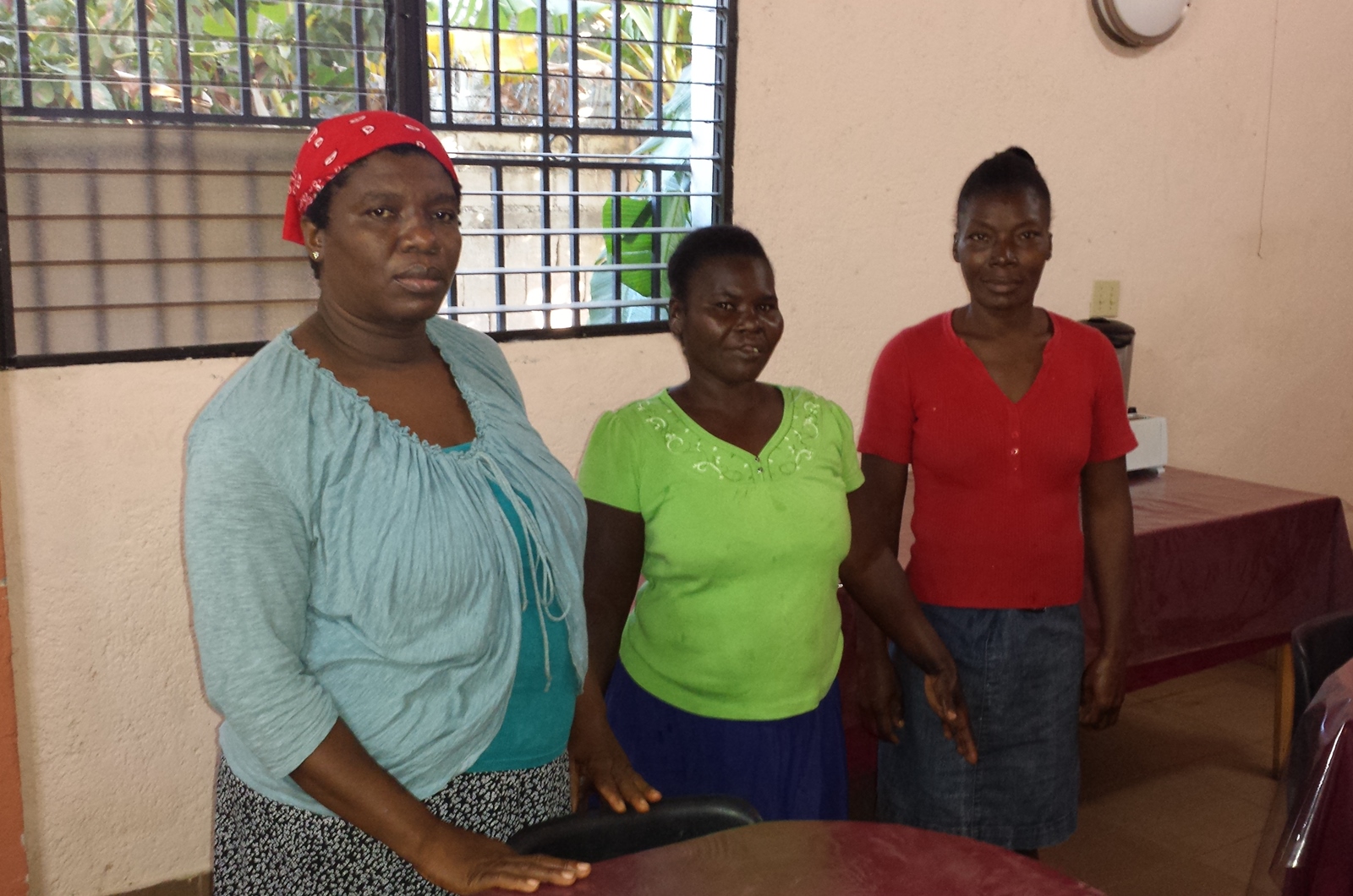 Our outstanding kitchen team.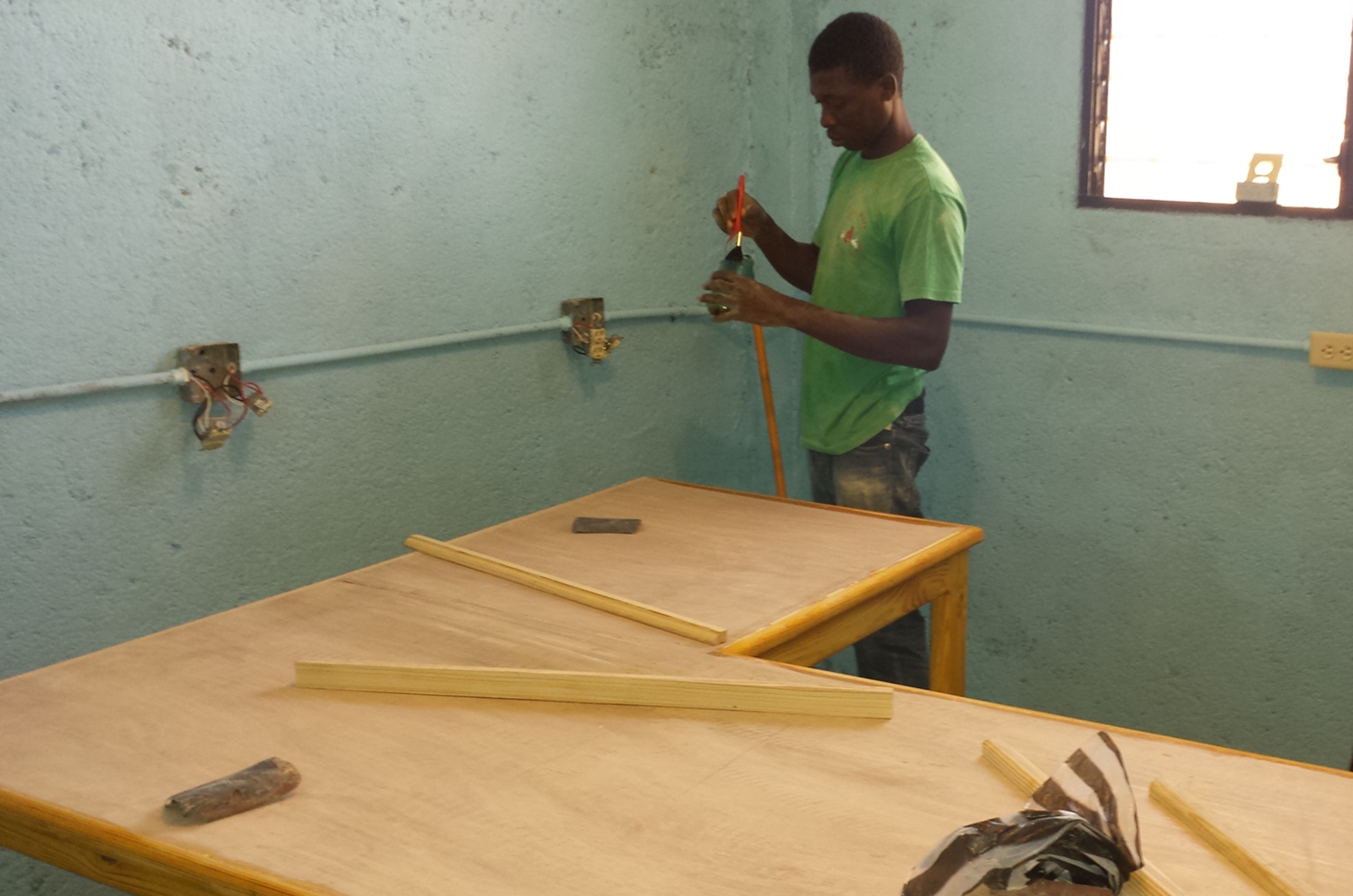 One of our excellent carpenters.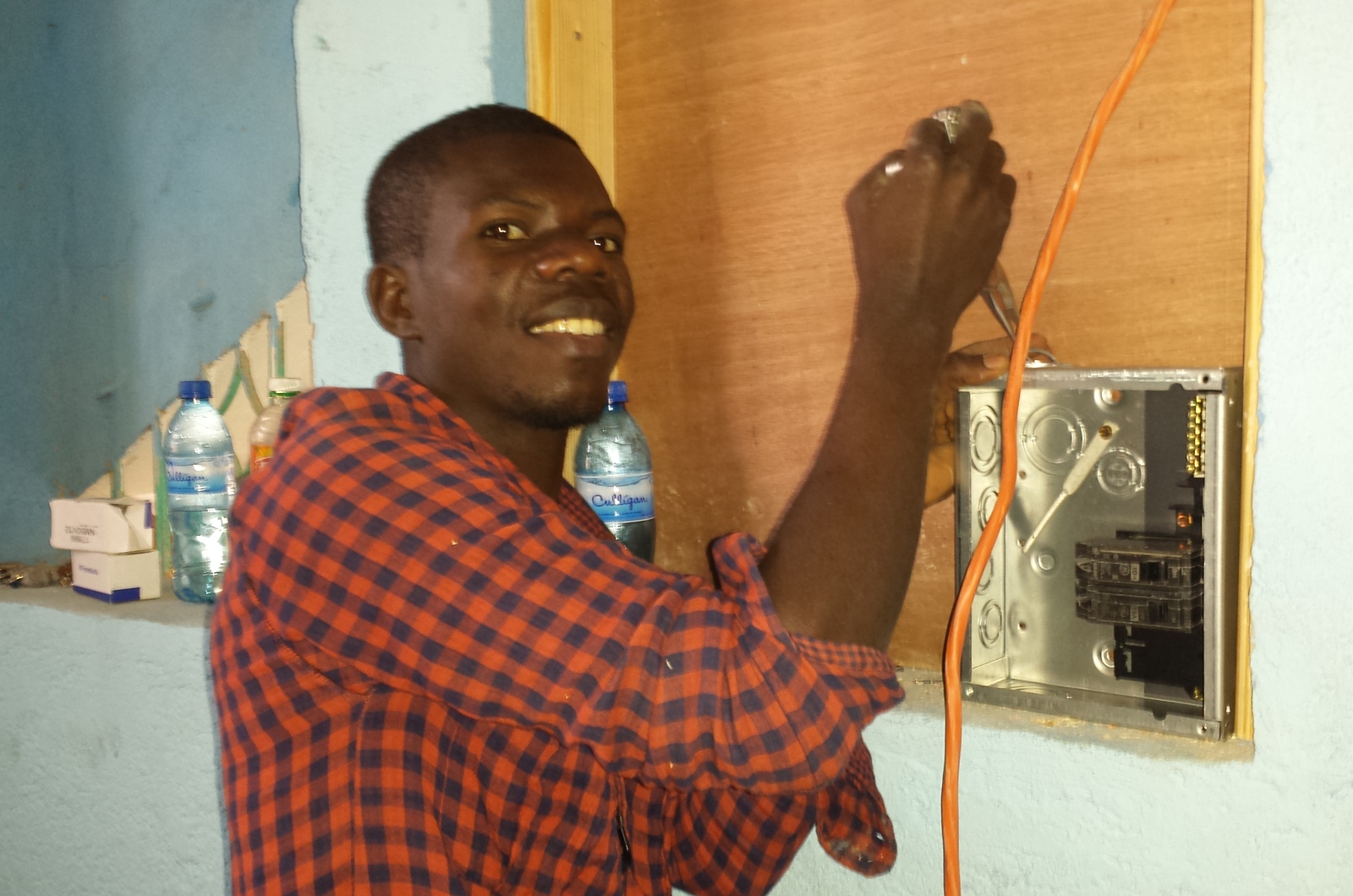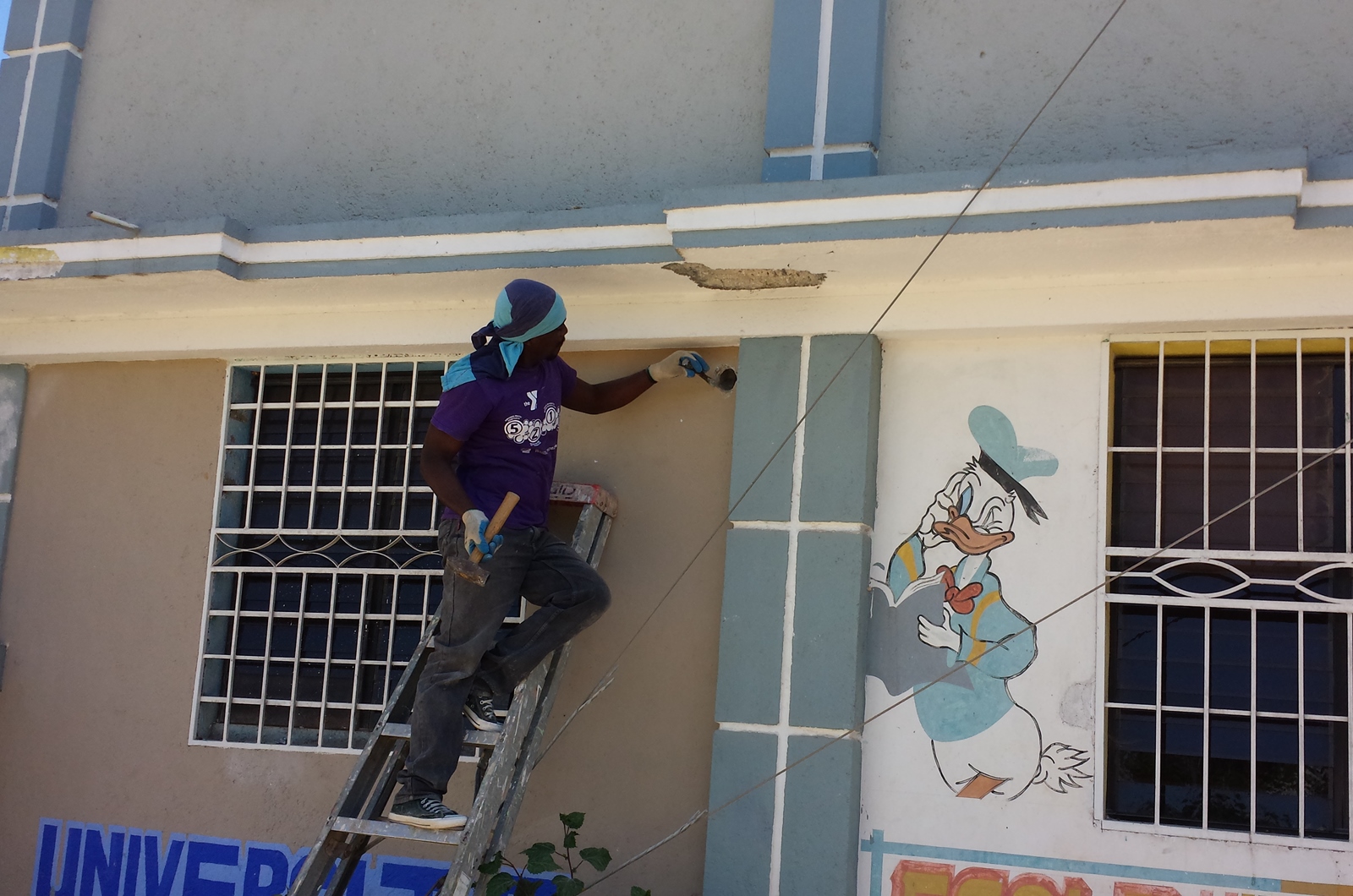 Getting the hole through the wall for the cables to the tower.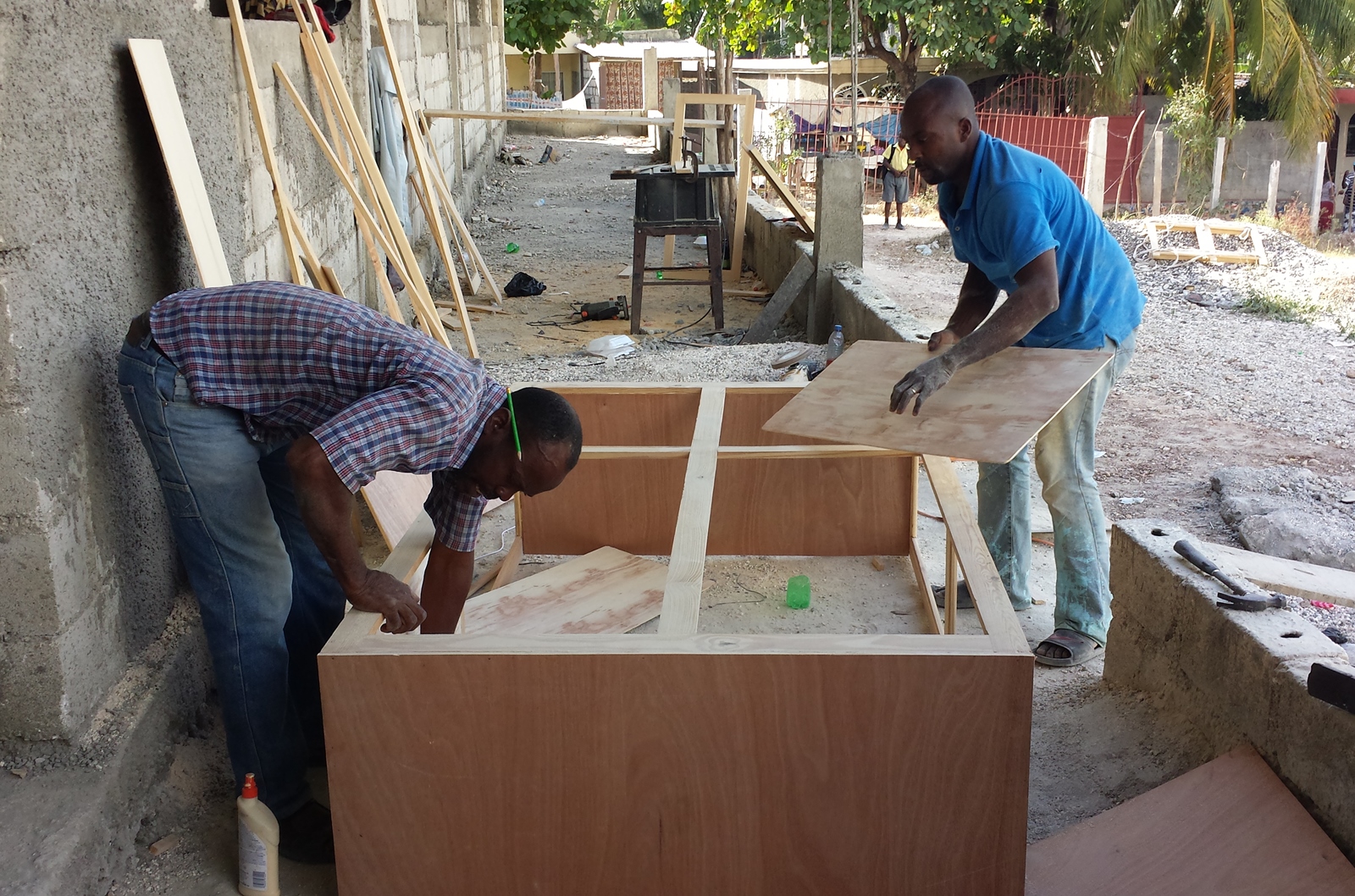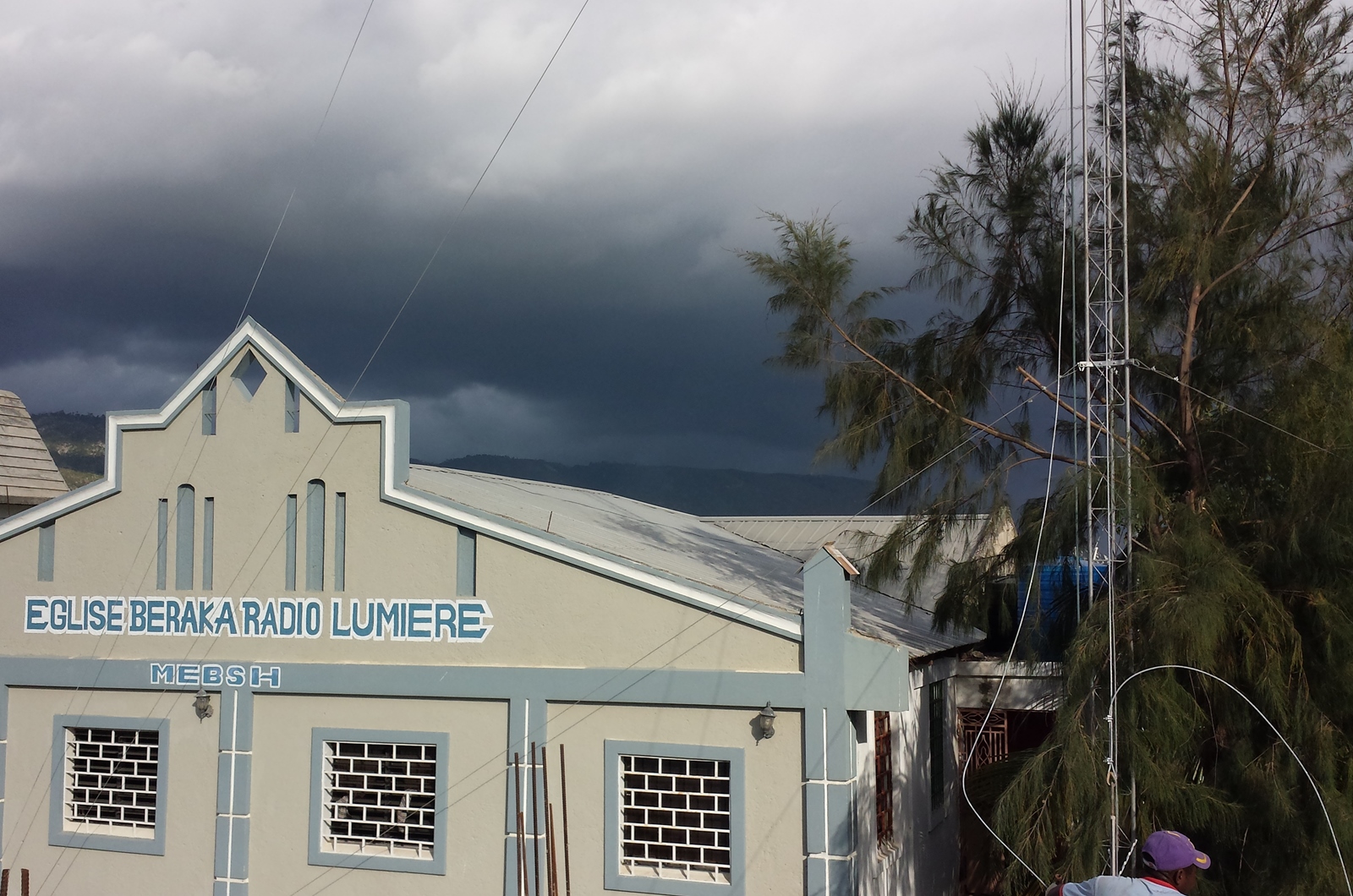 Storm clouds to the east.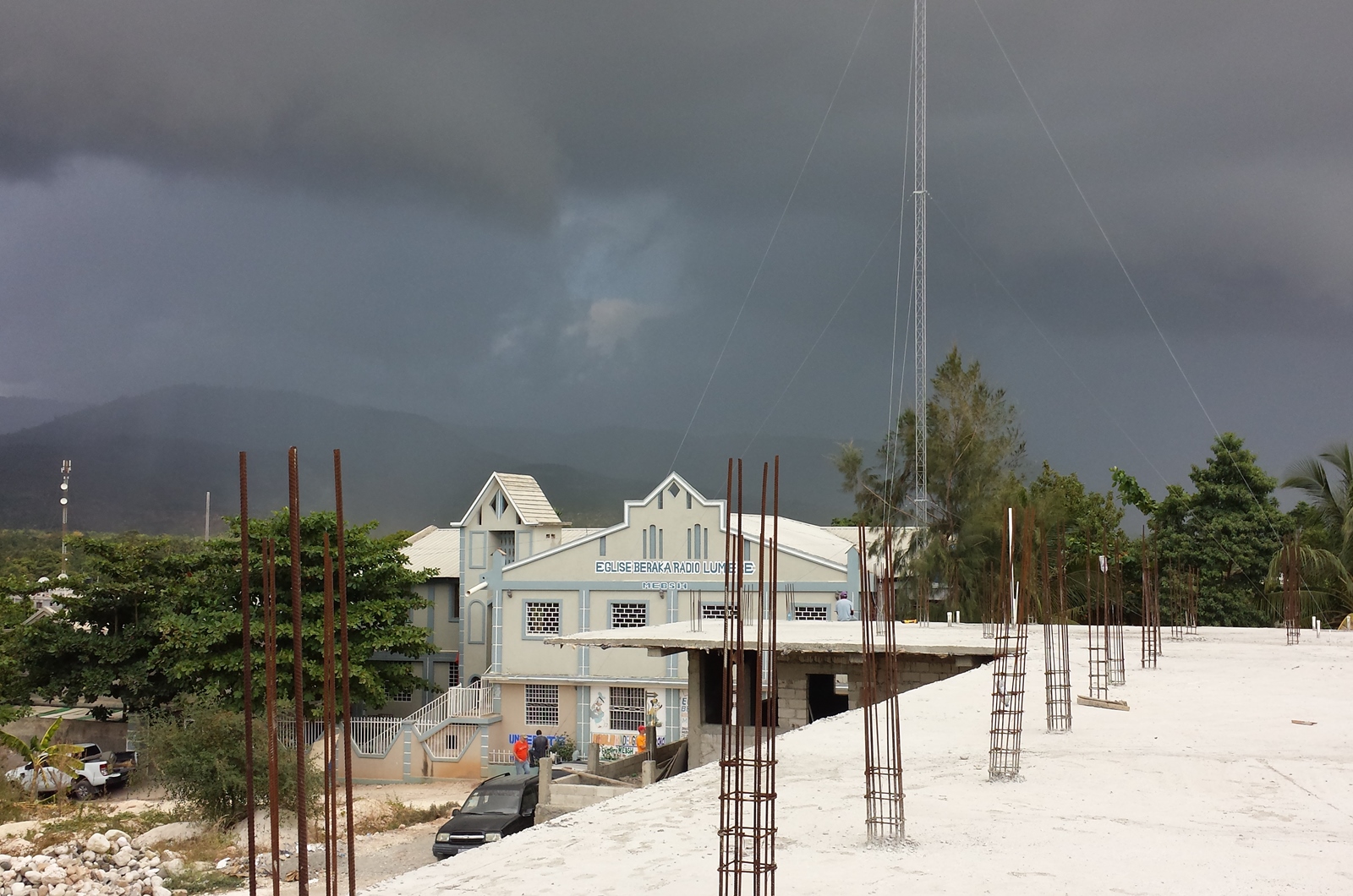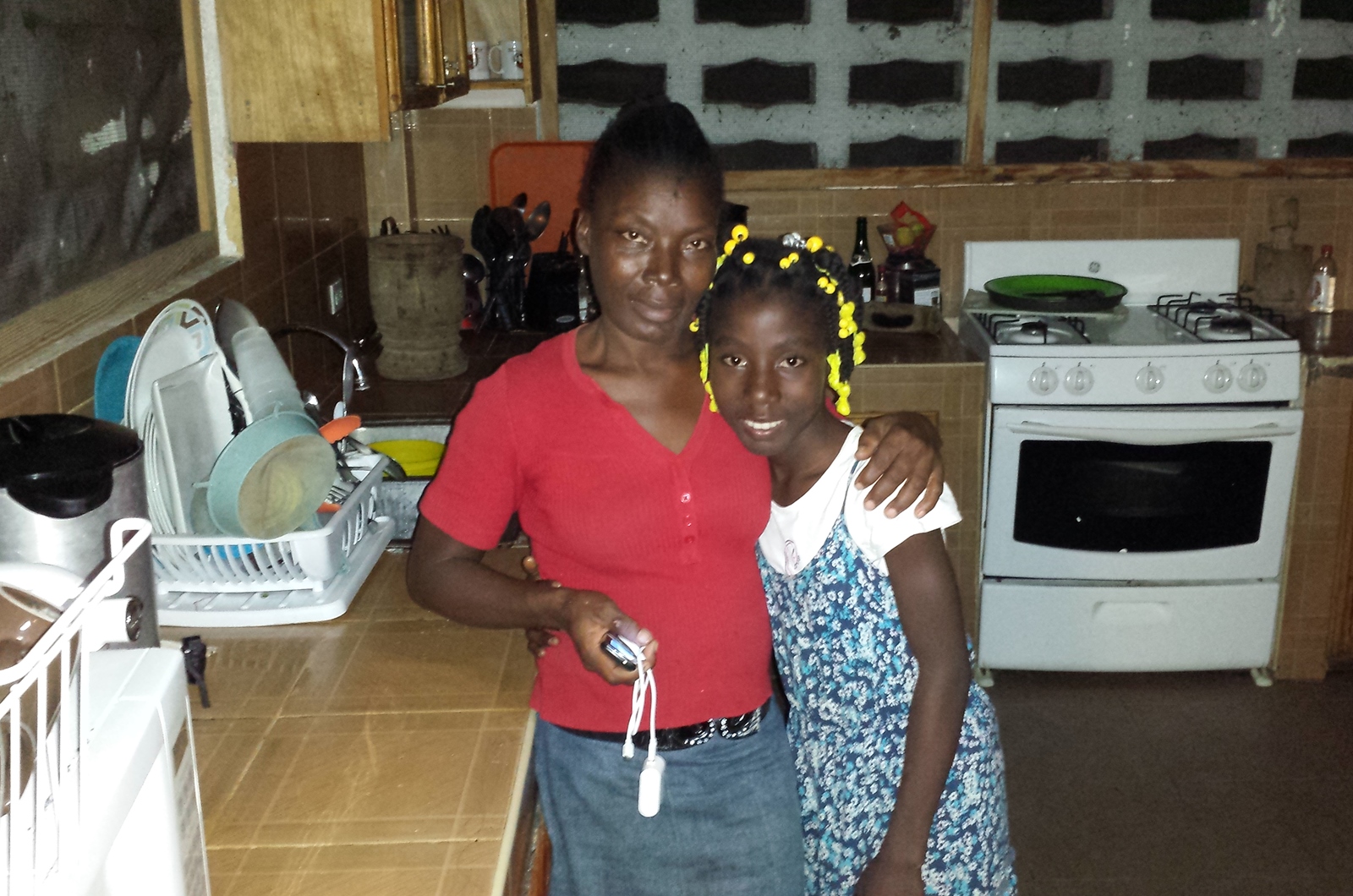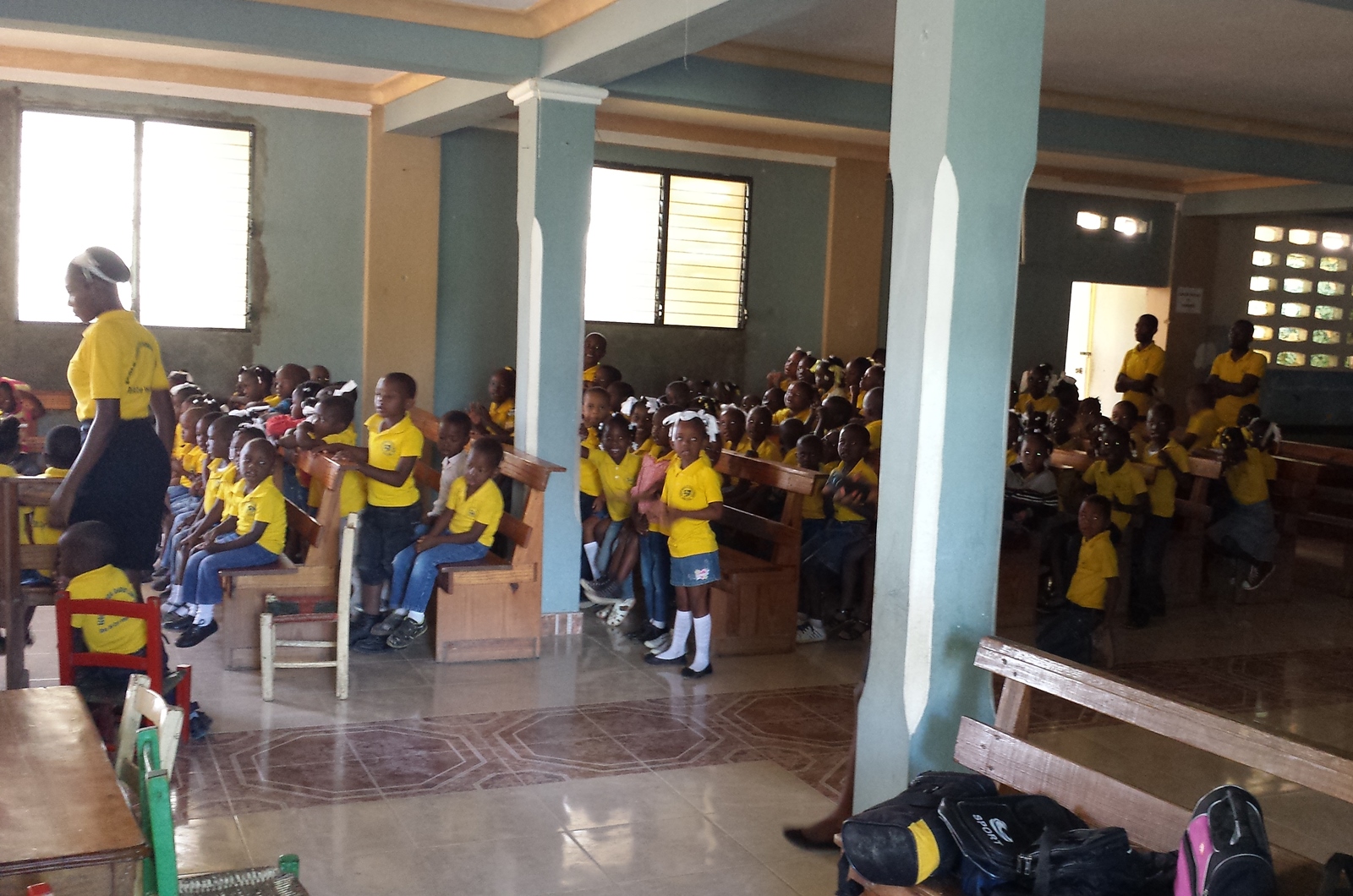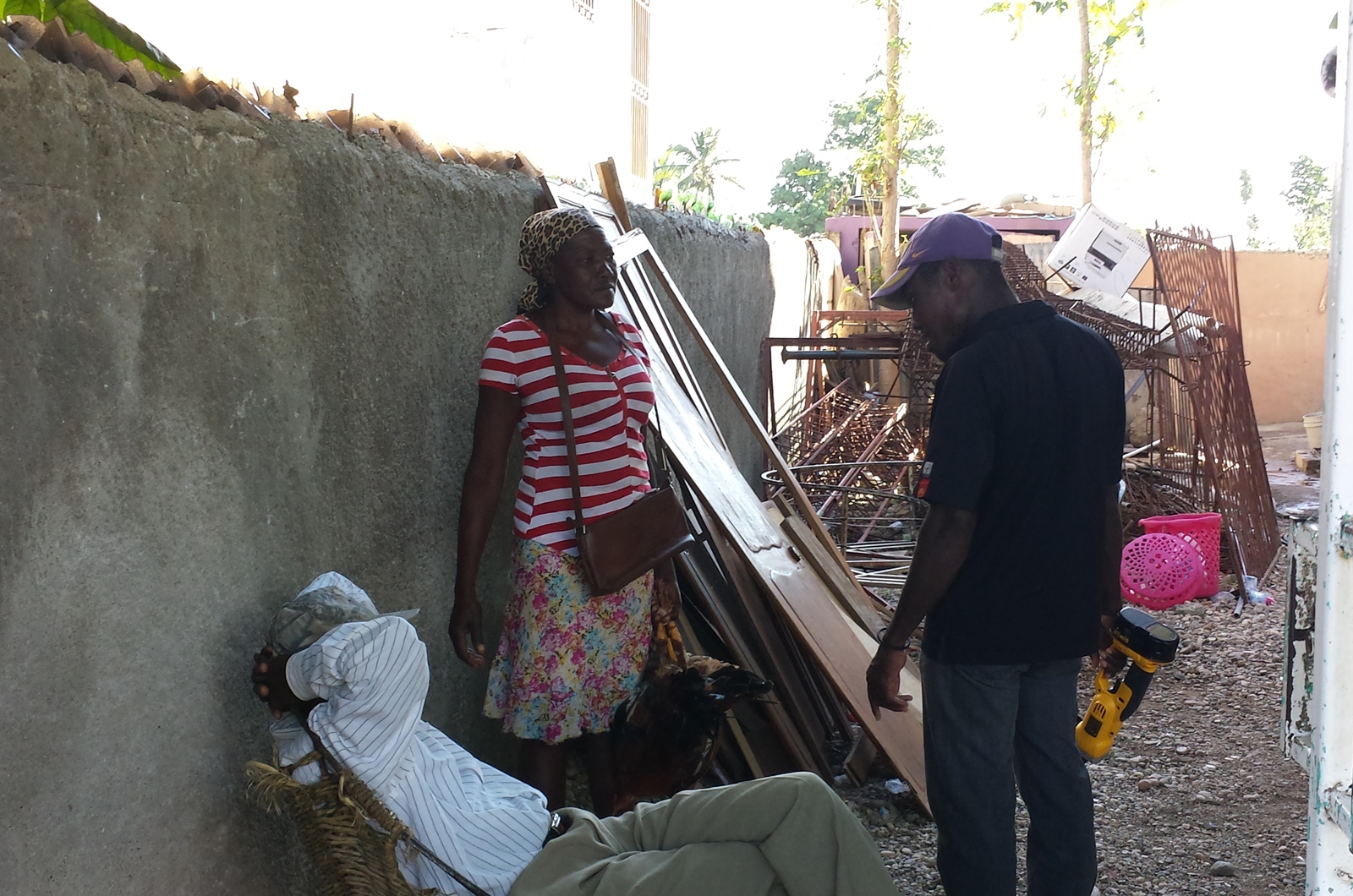 Negotiating to purchase and take home the evening supper.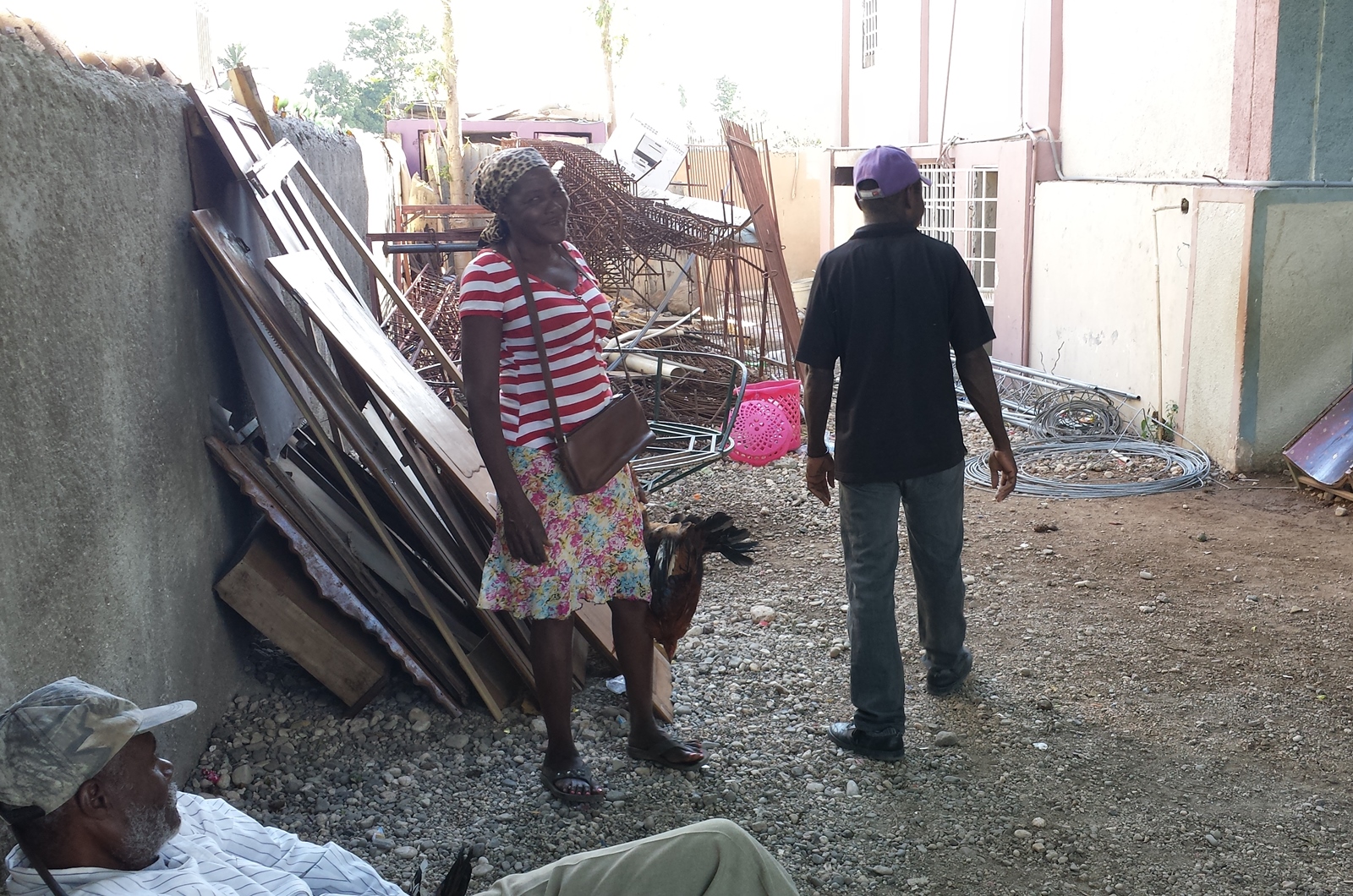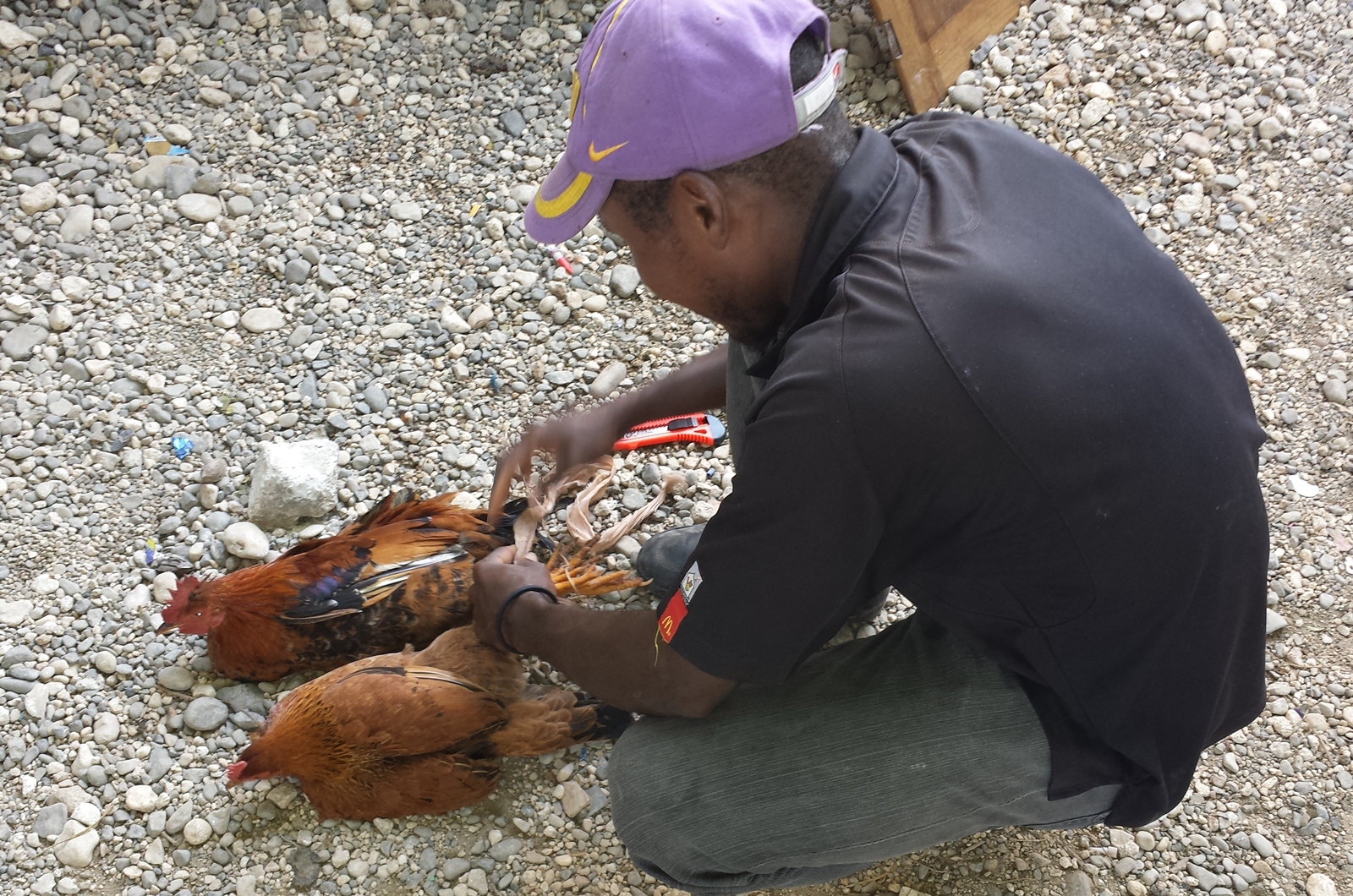 Getting ready to take the bus home and visit the stew pot.
L to R: Junal, Peniel, Doug, Dale, Annous, Jim, Harry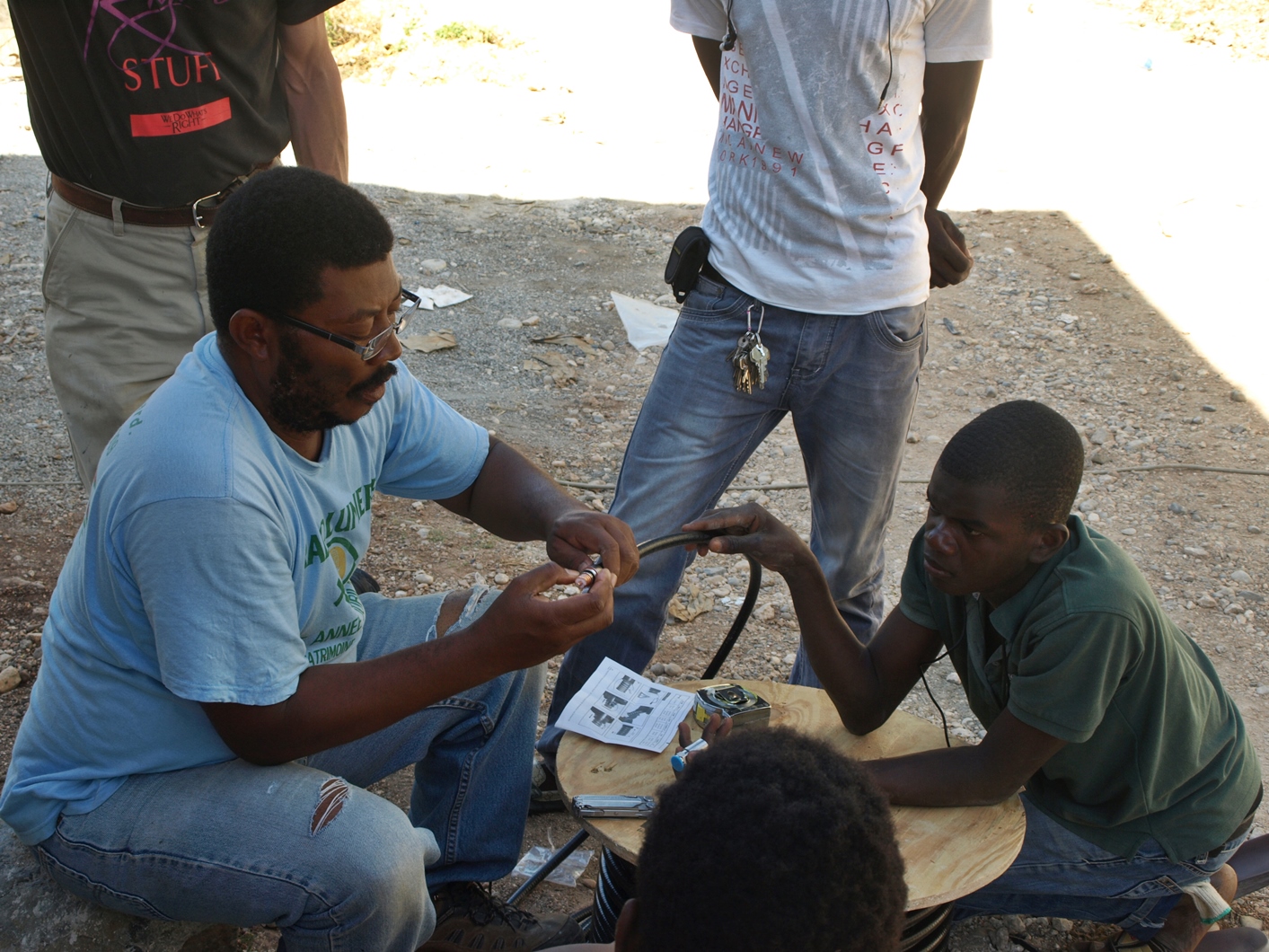 Getting the antenna cable ready to send up the tower.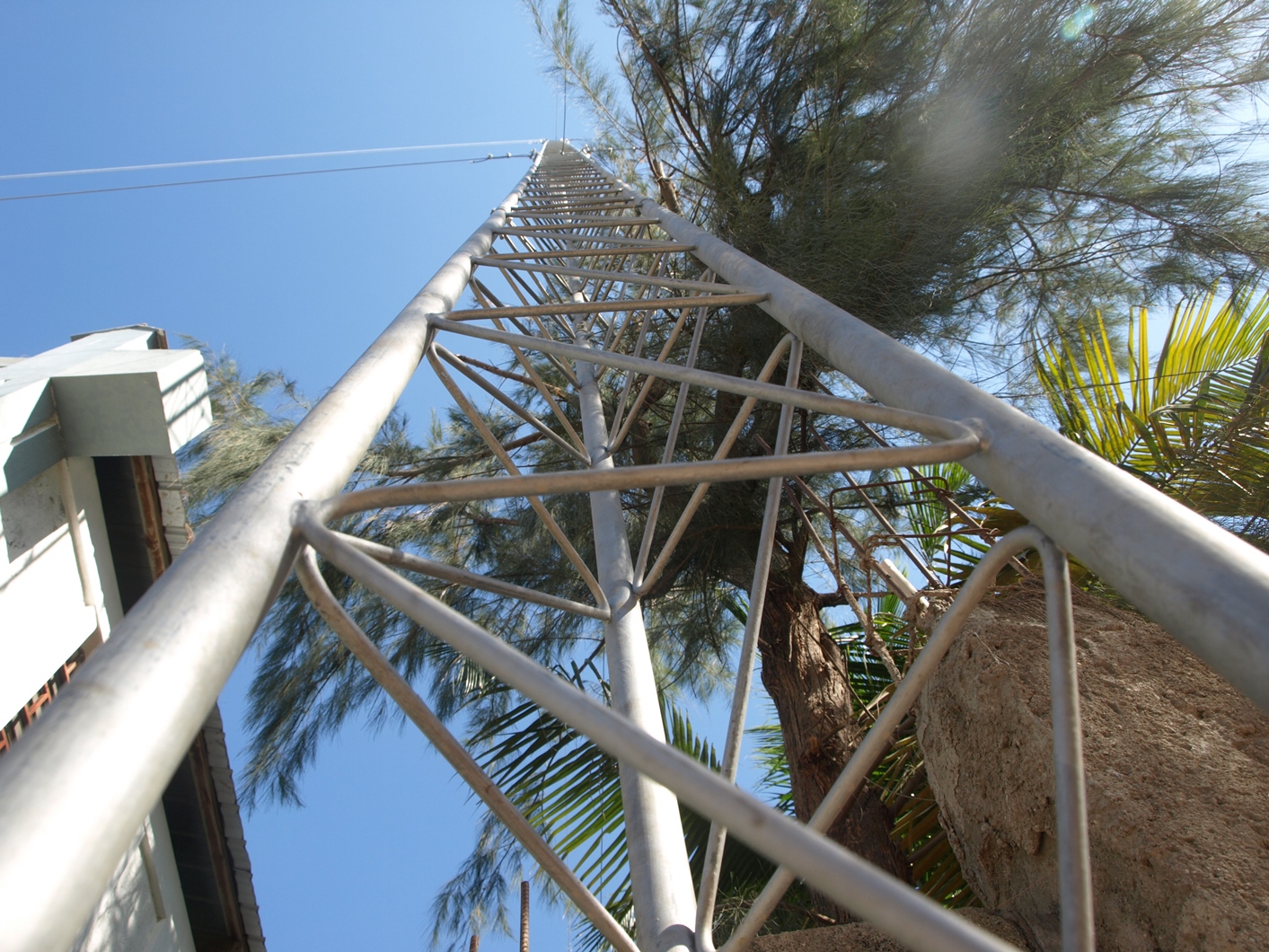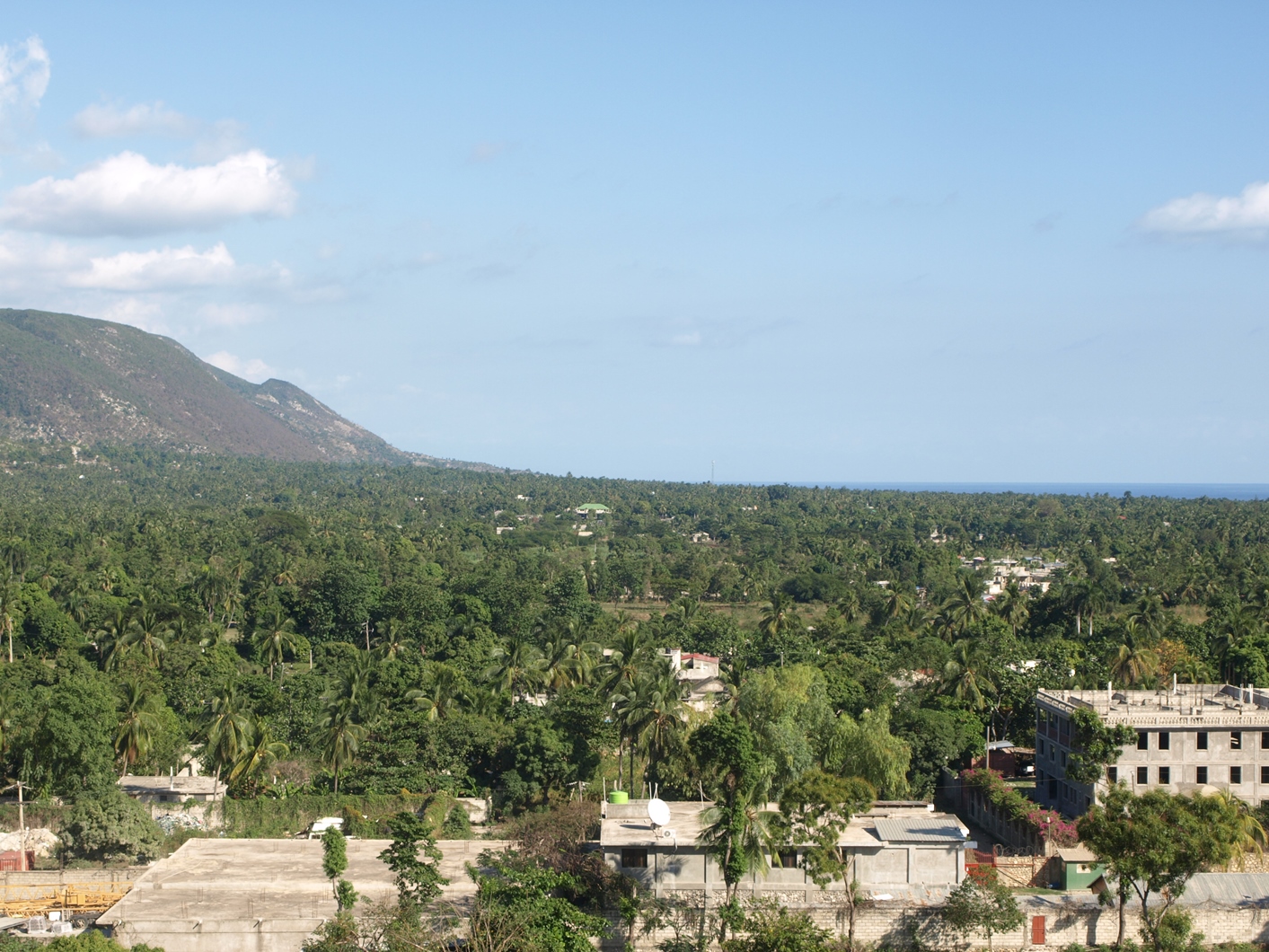 The view from the top, looking east.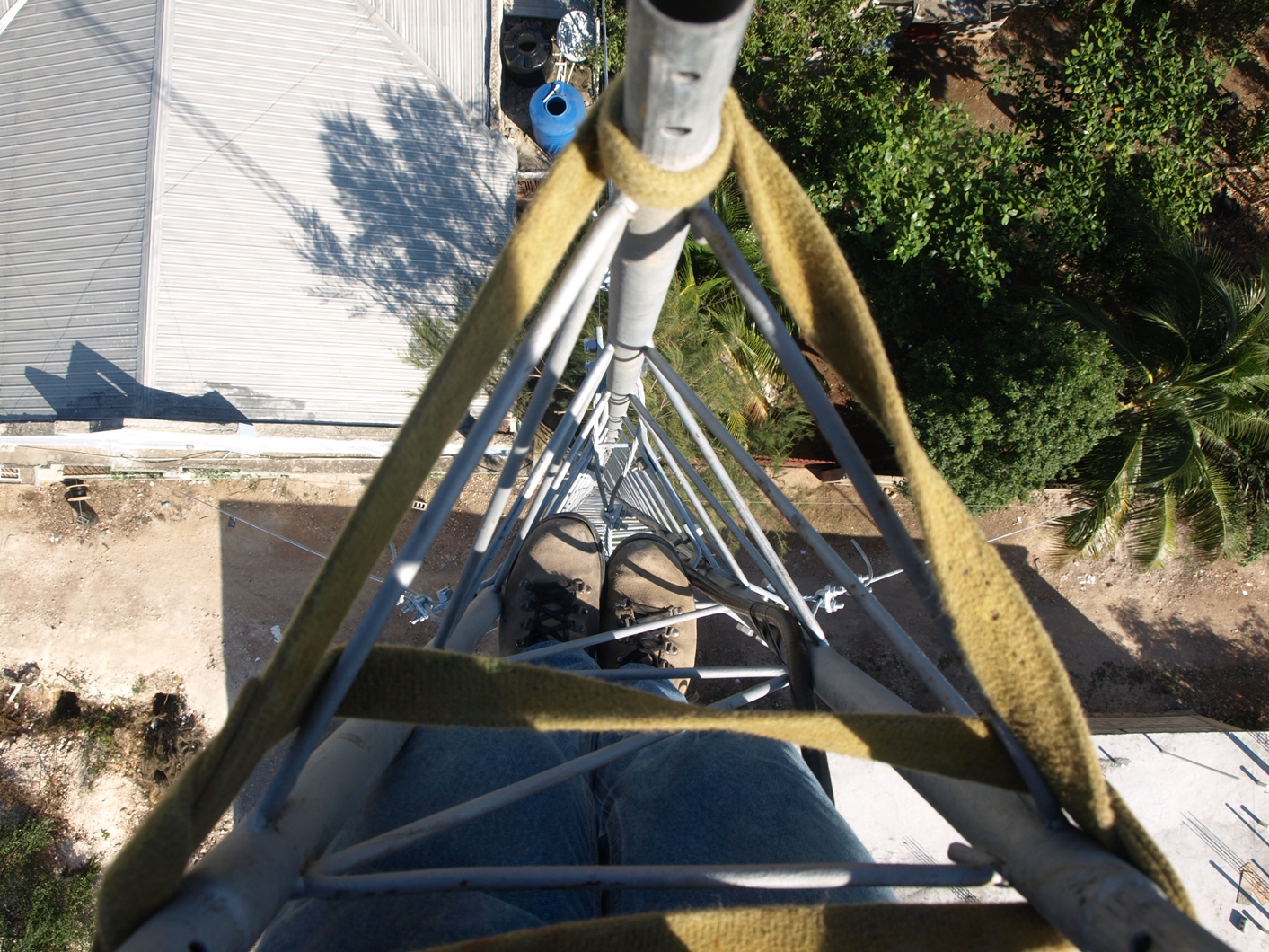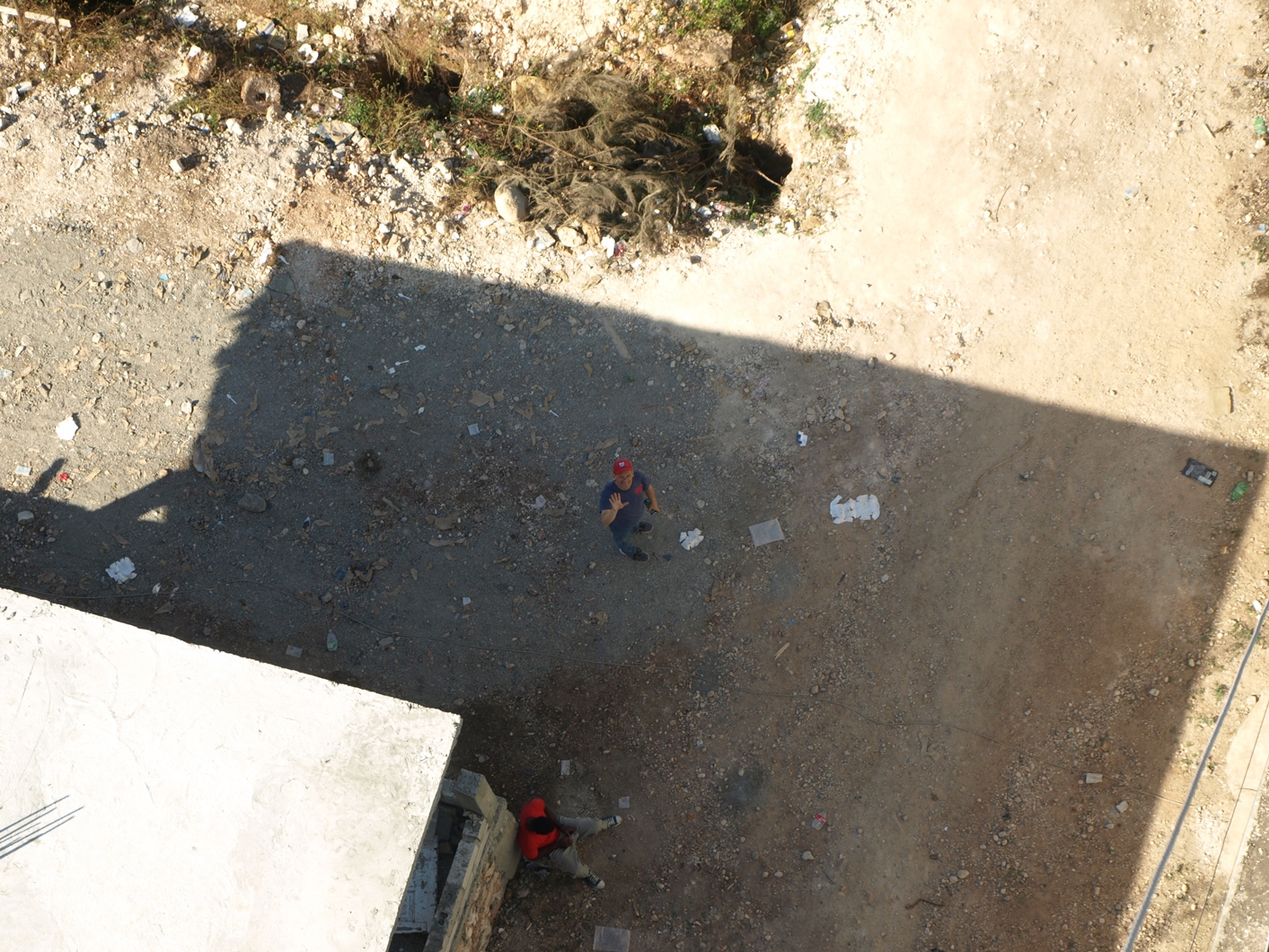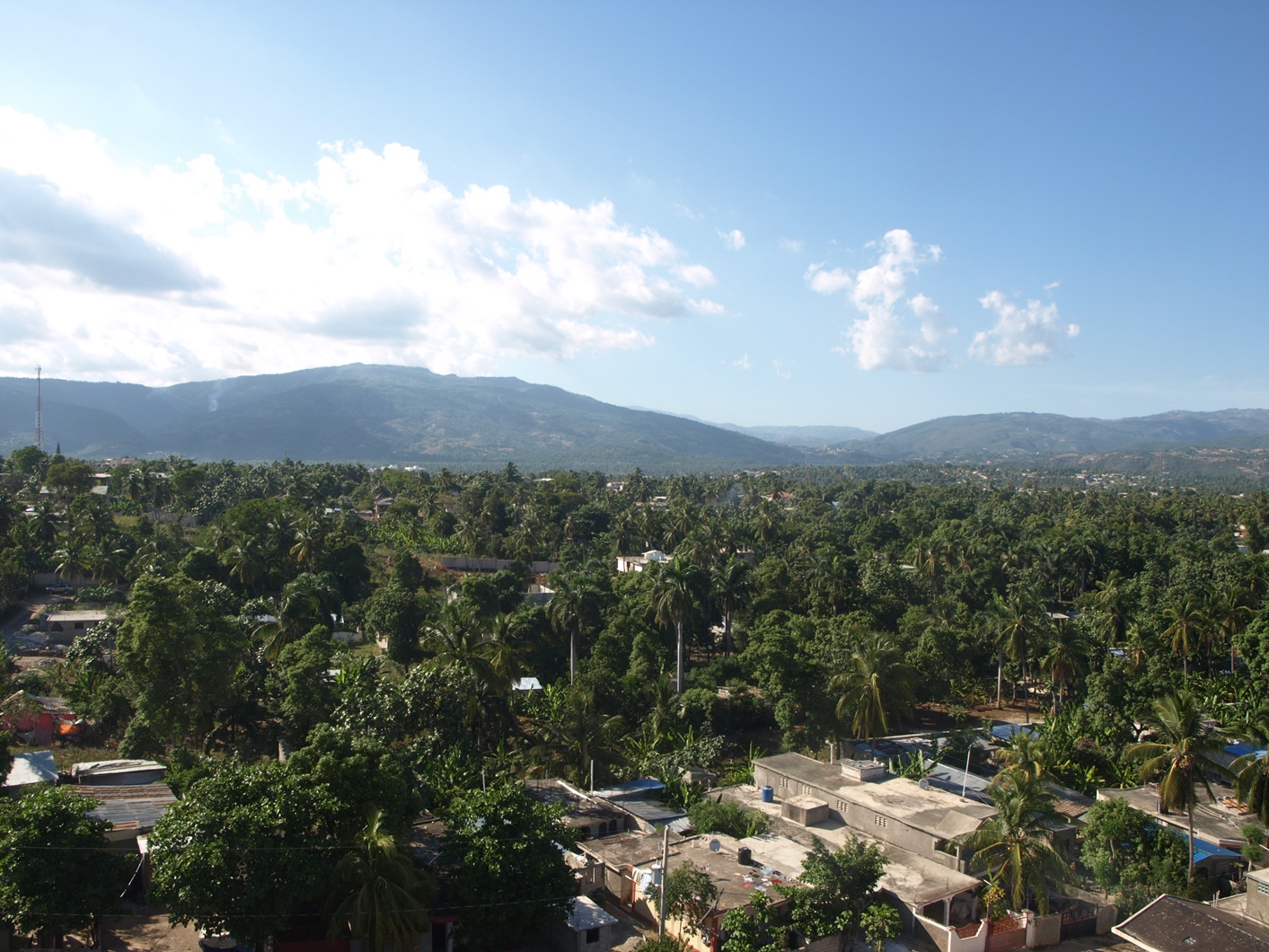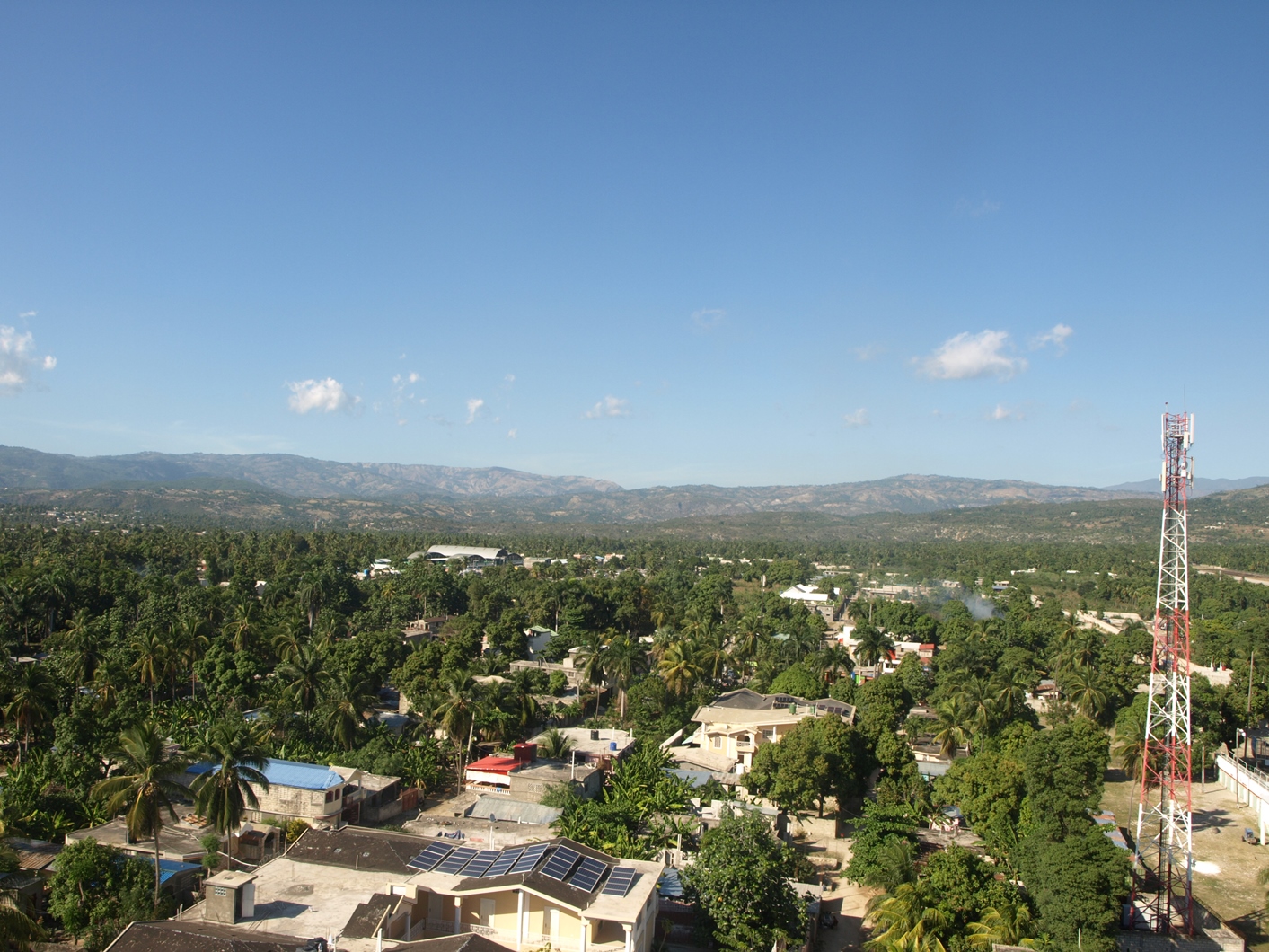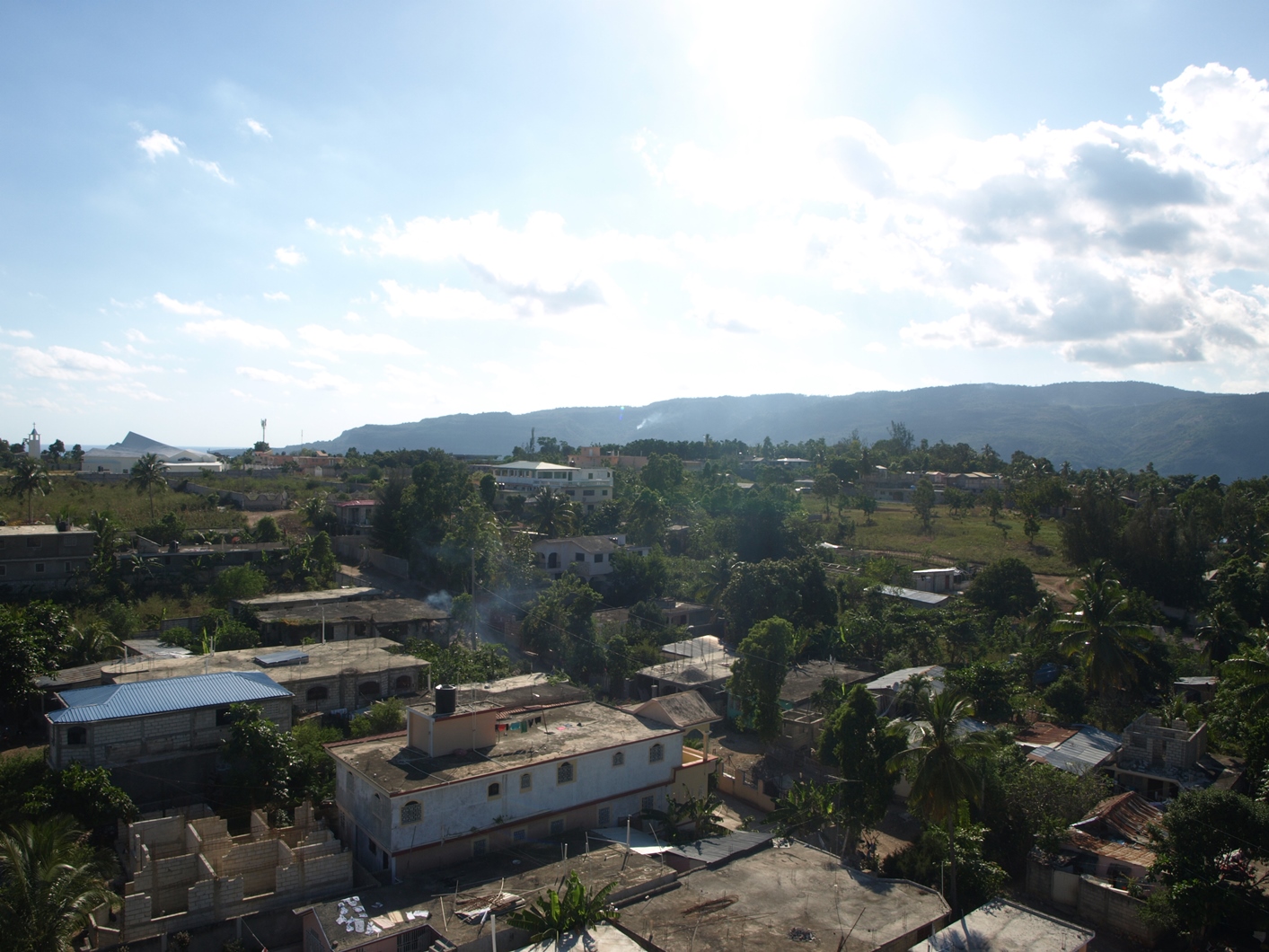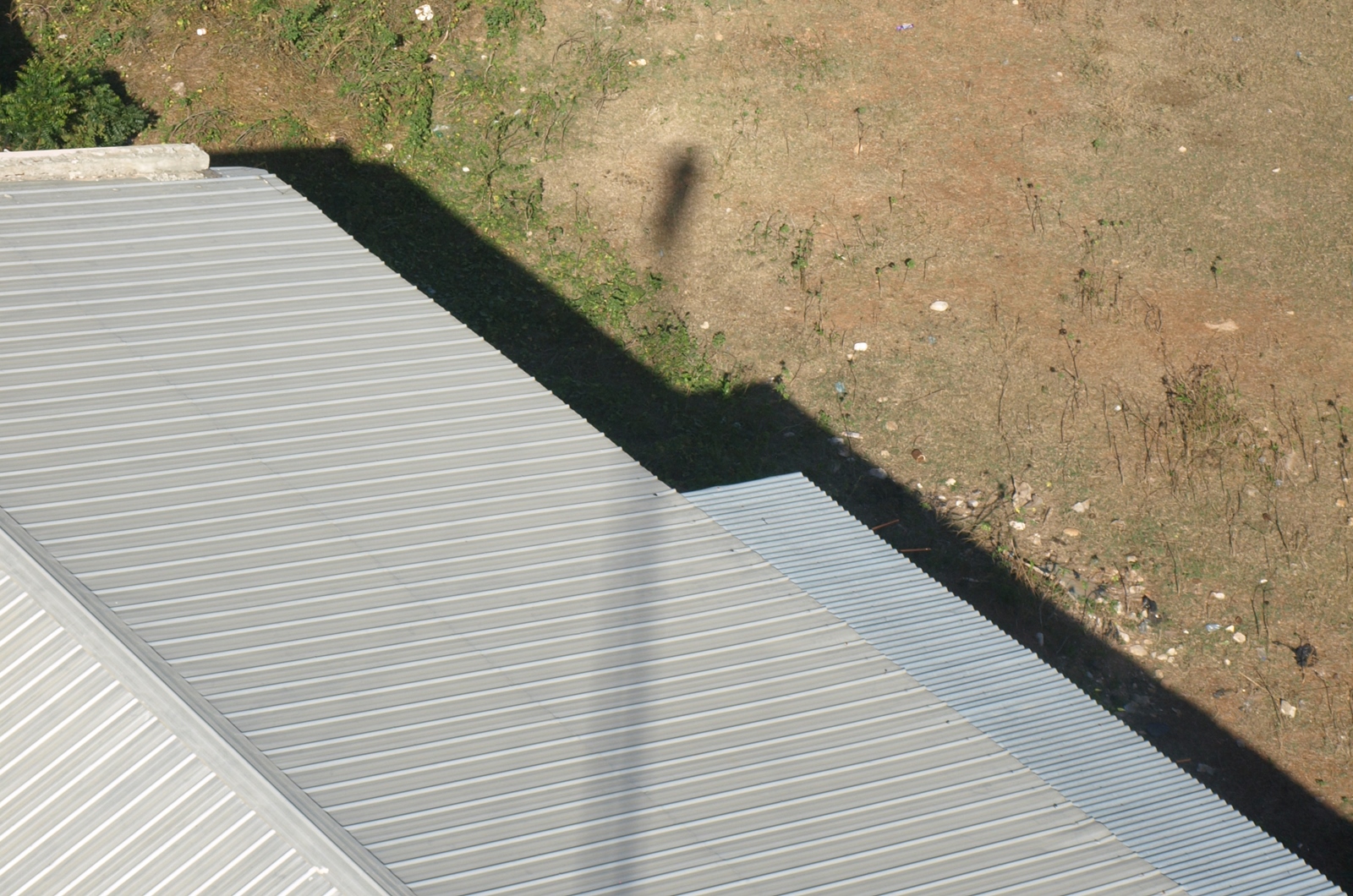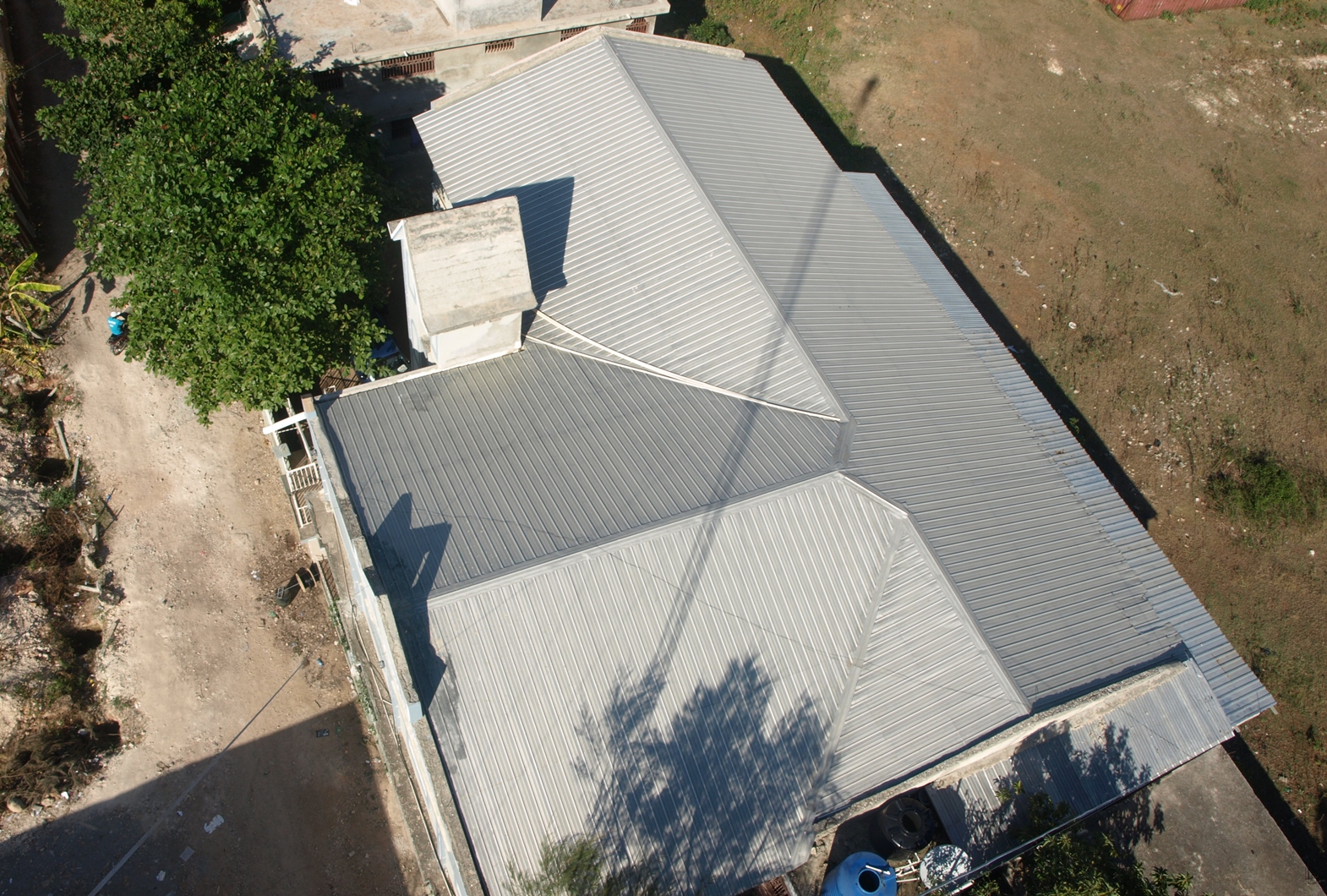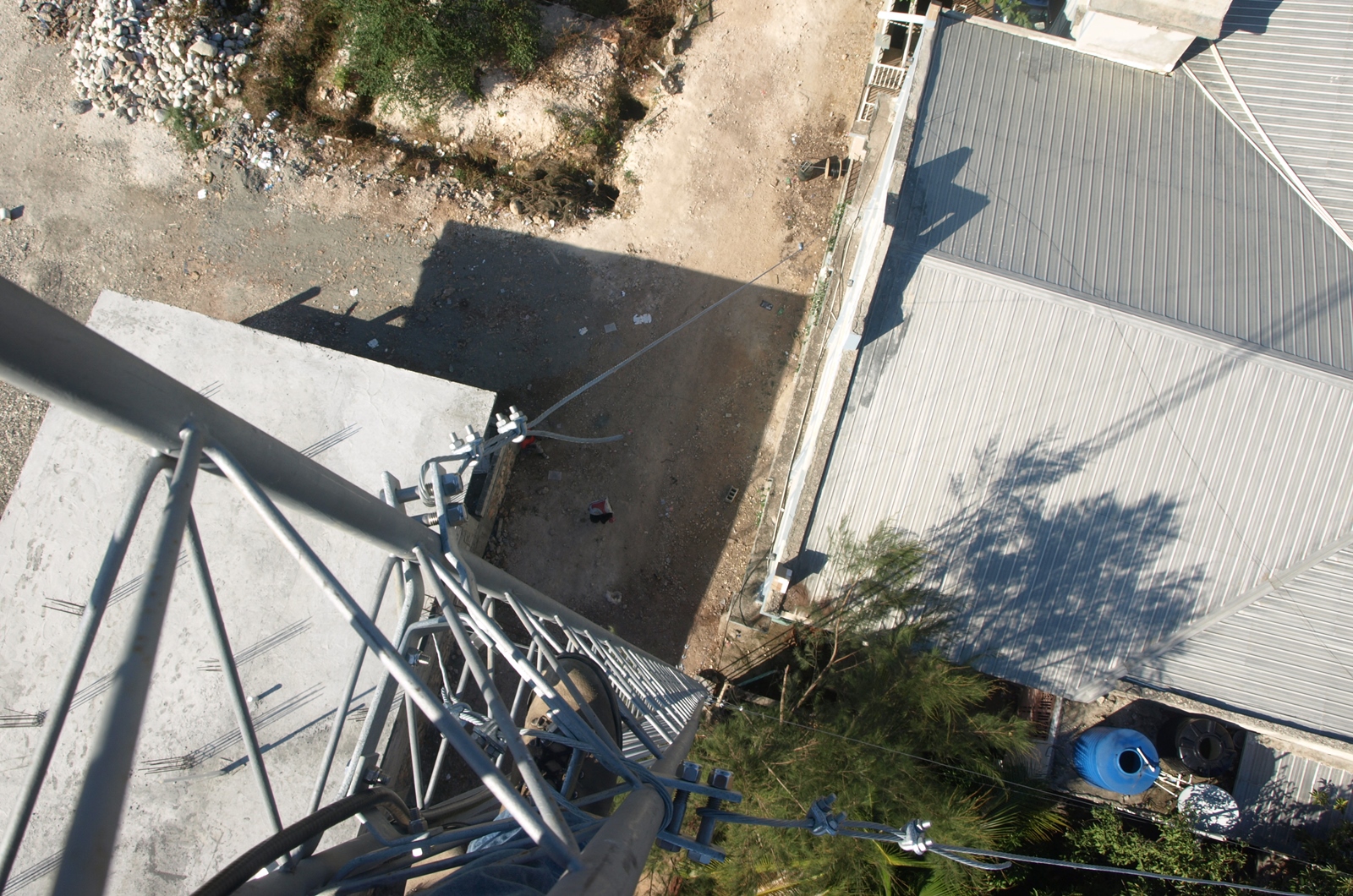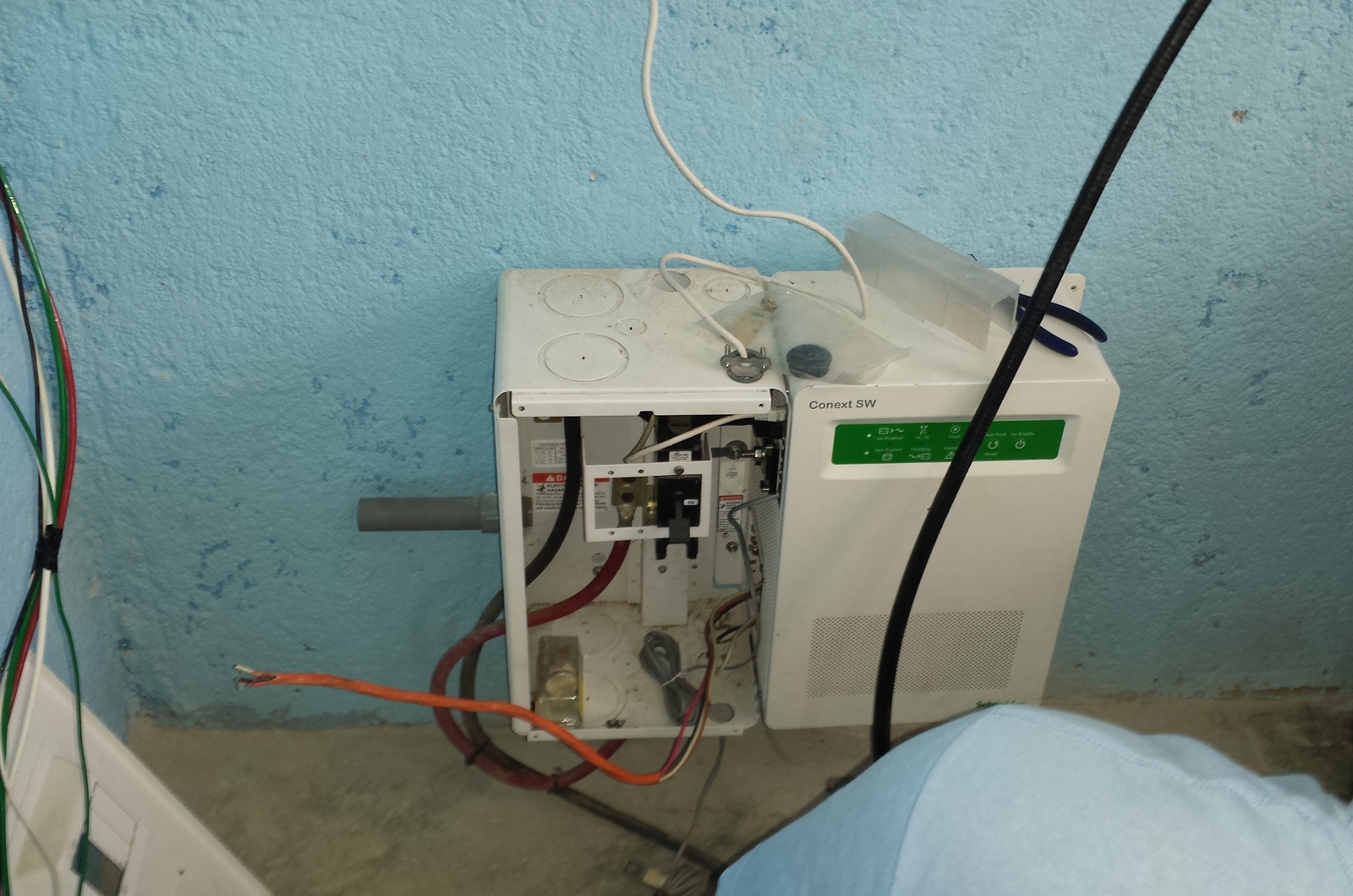 Getting the inverter reinstalled and connected to the system.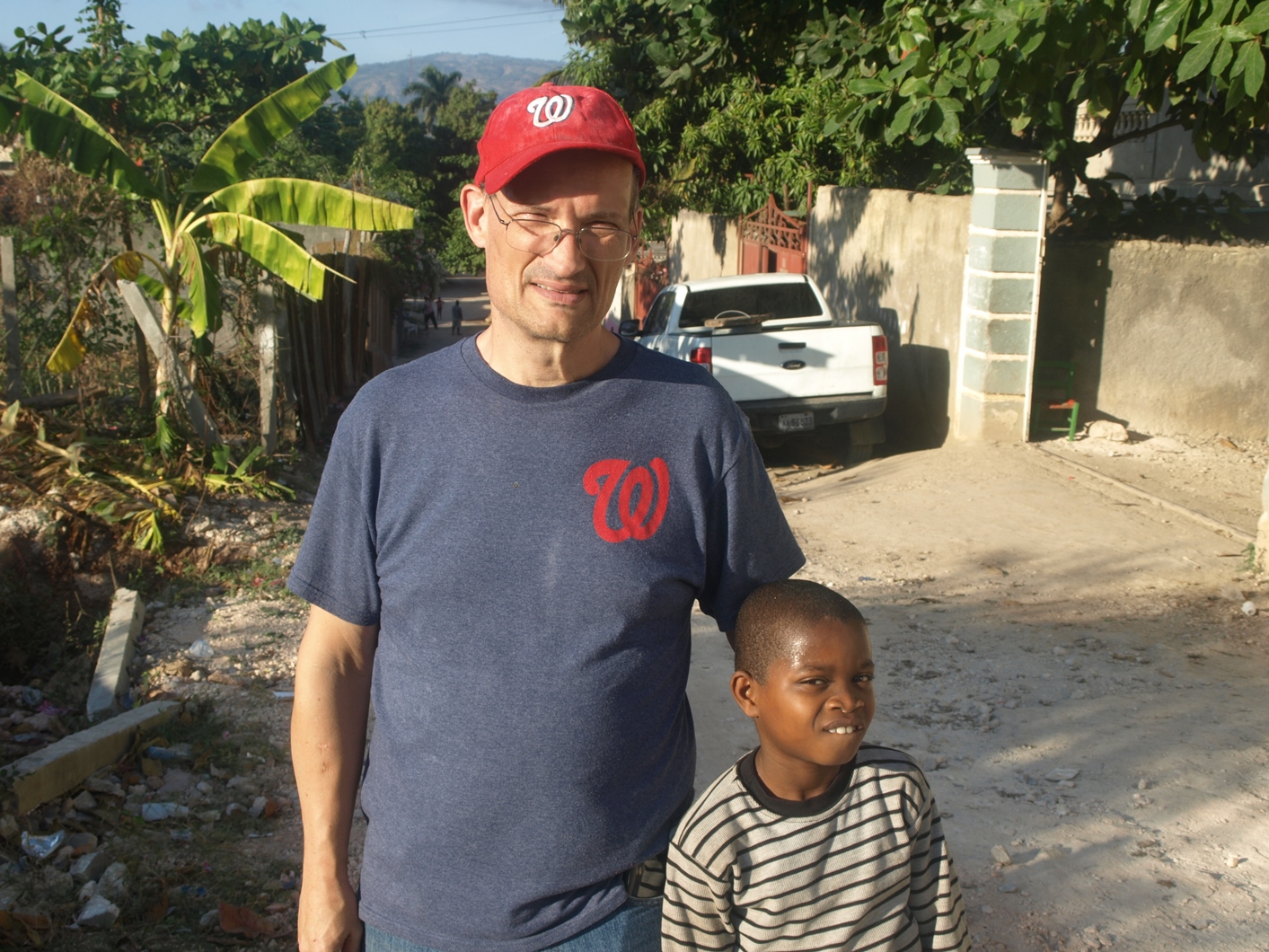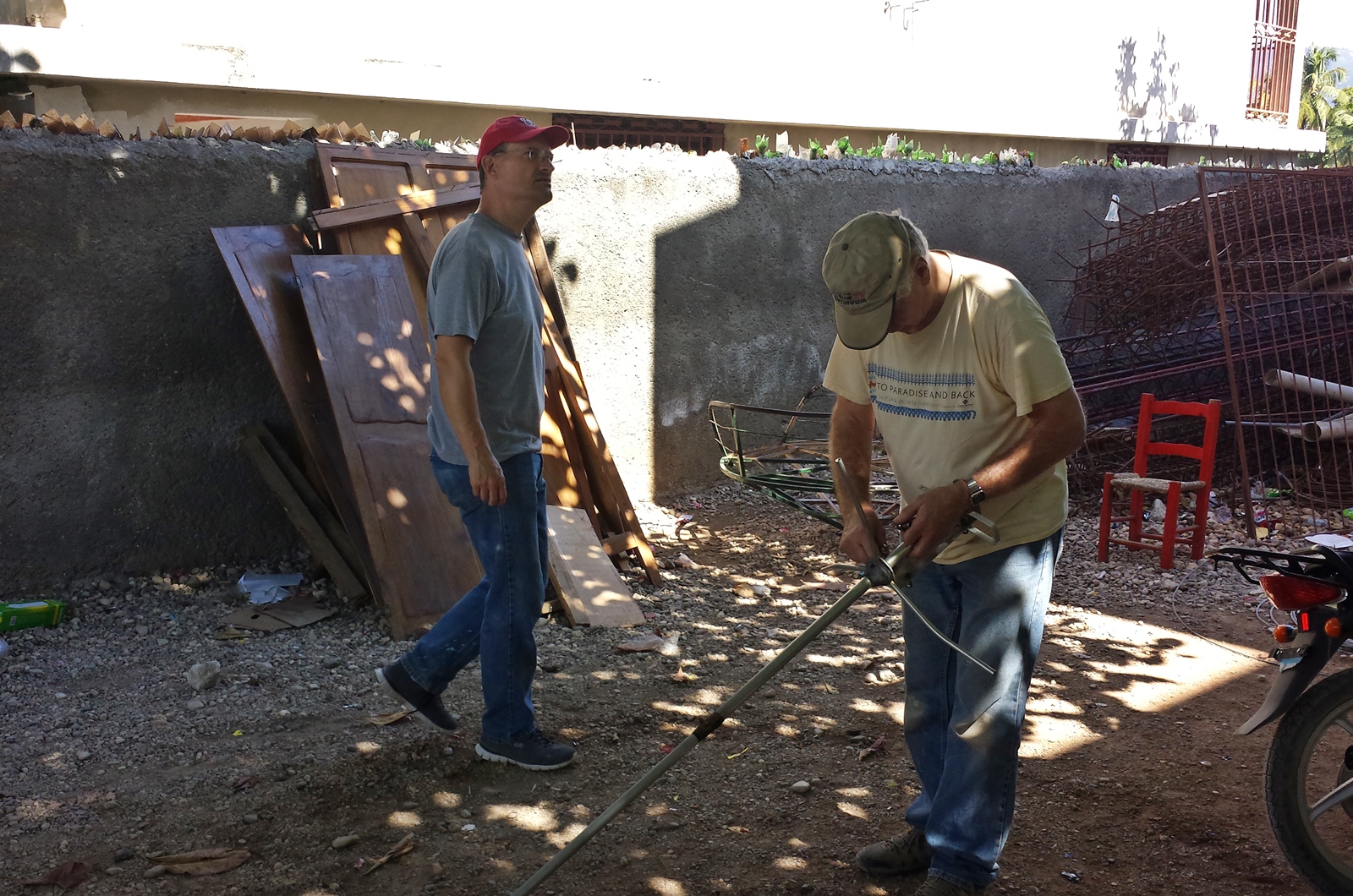 Getting the antenna ready to install on the tower.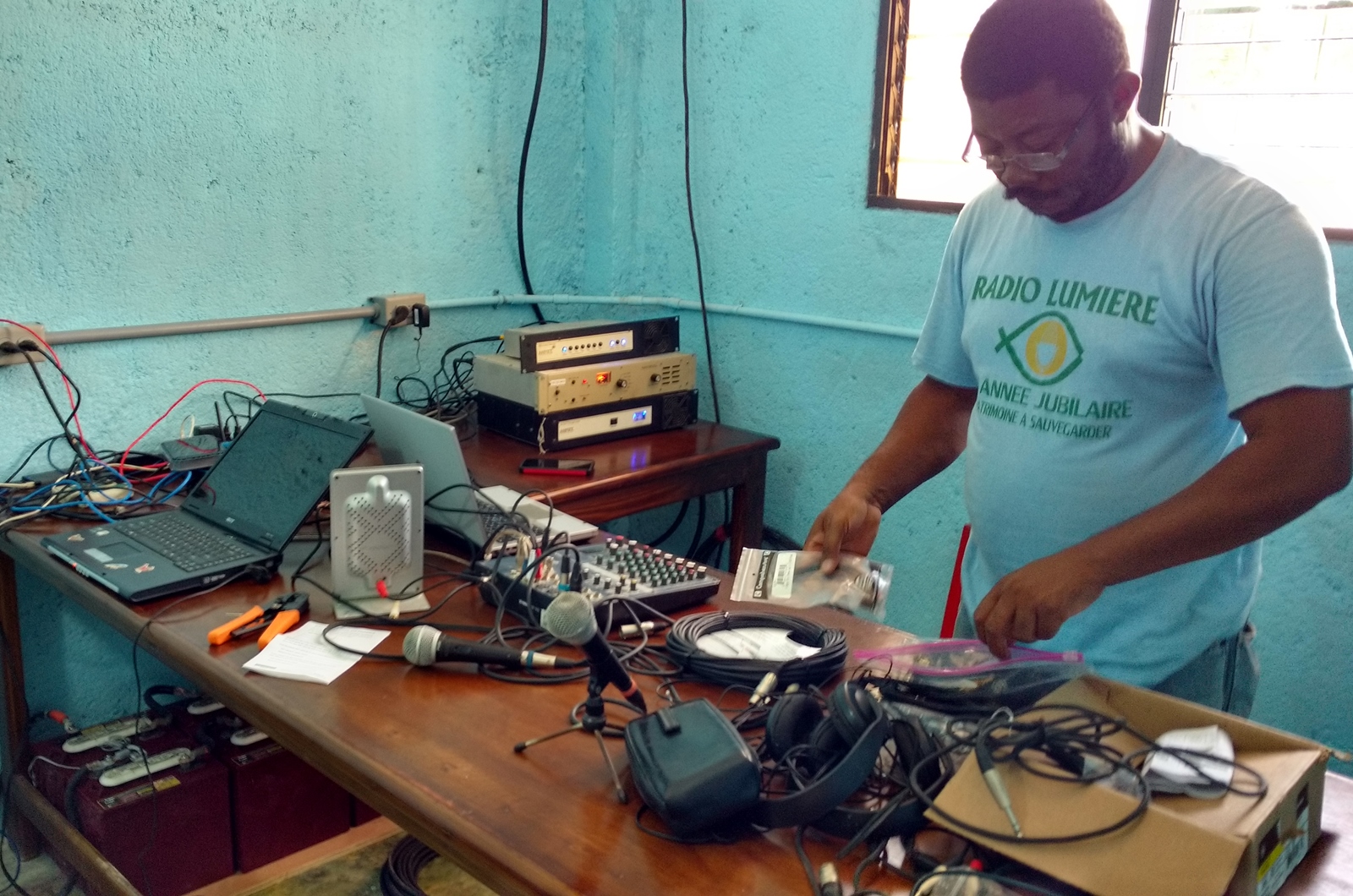 Getting the transmitter equipment reinstalled.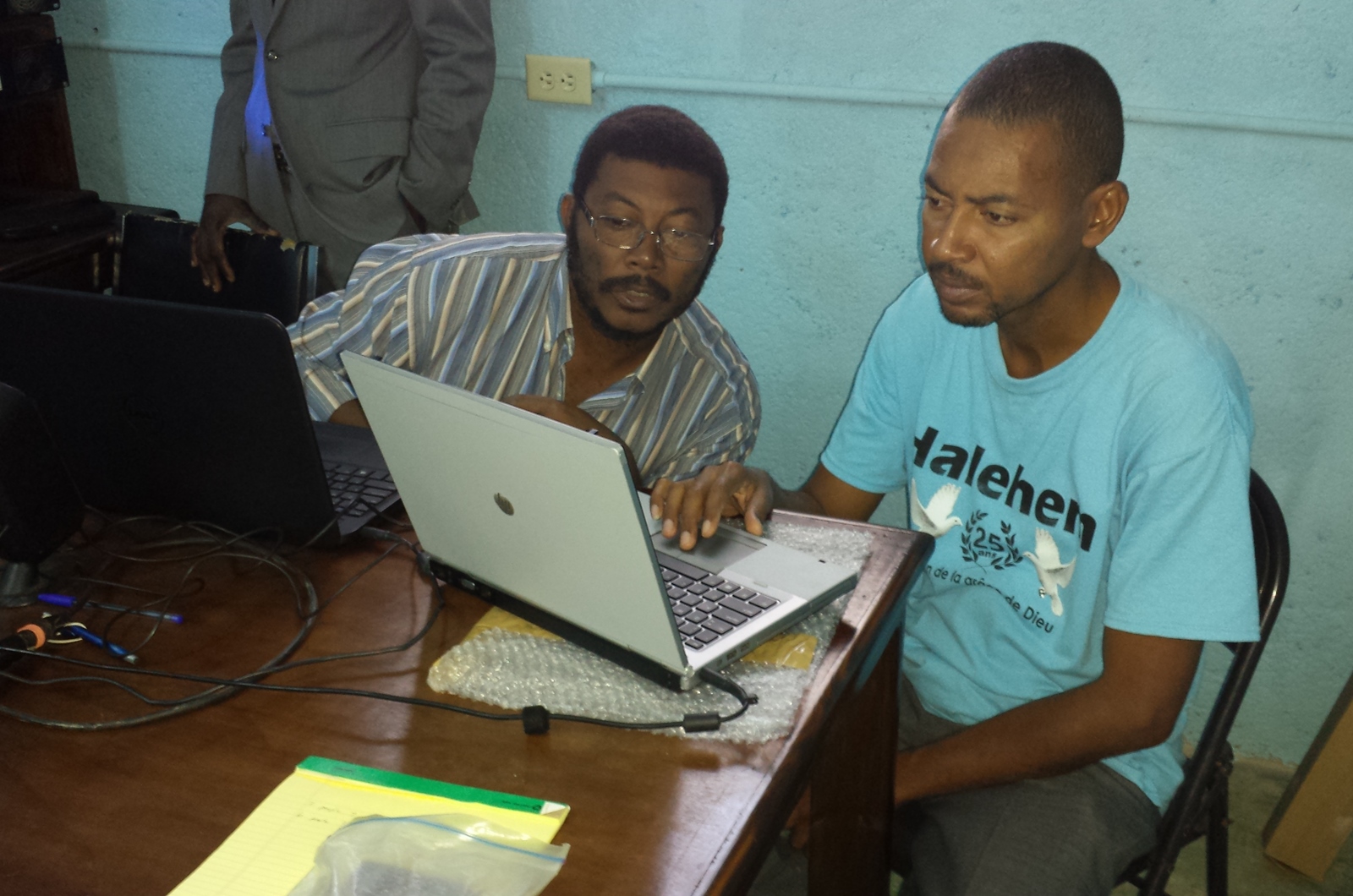 Saturday -- testing of reinstalled equipment.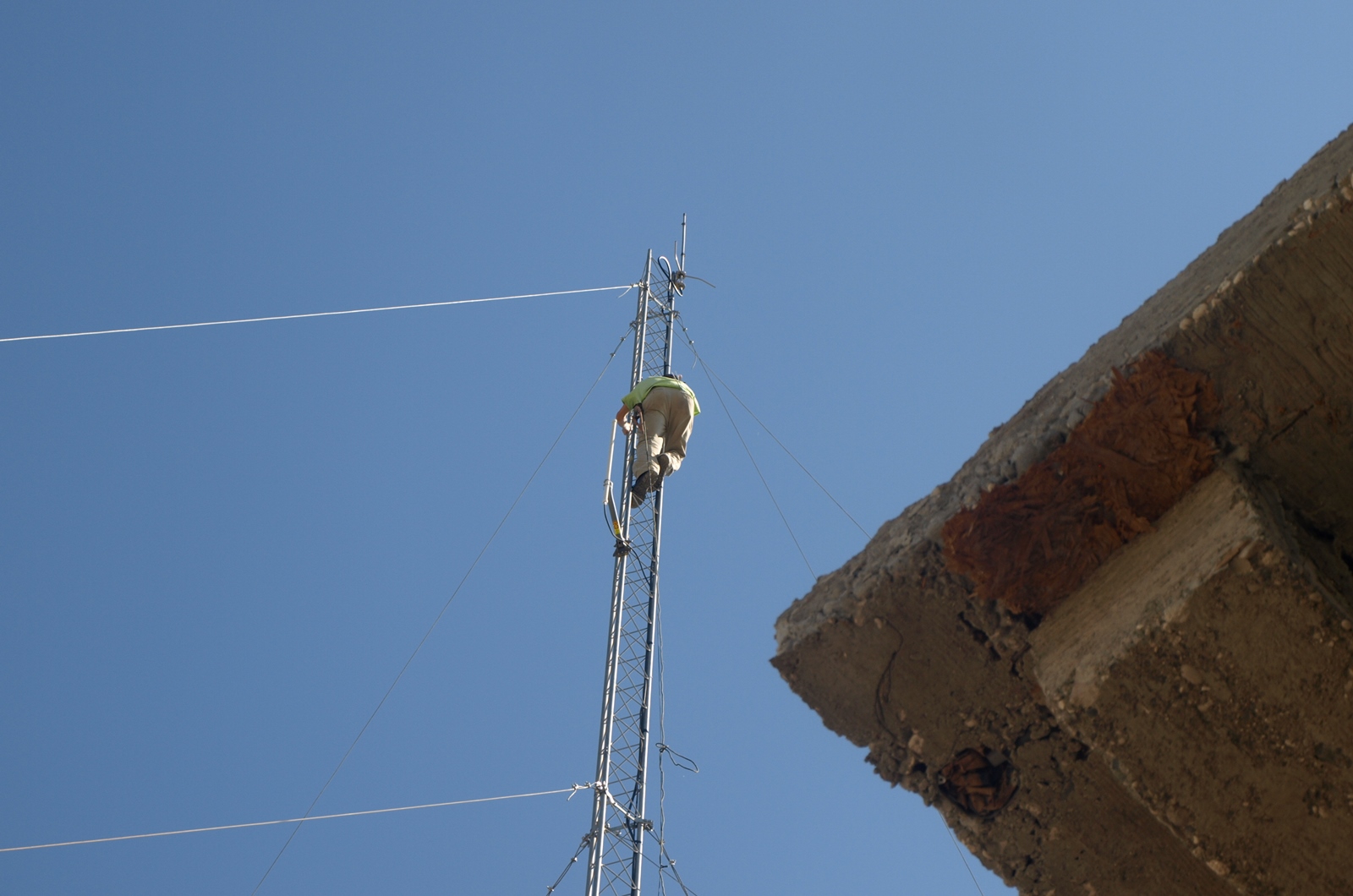 Dale with his HAM radio gear on the tower.
Back on the air Sunday morning.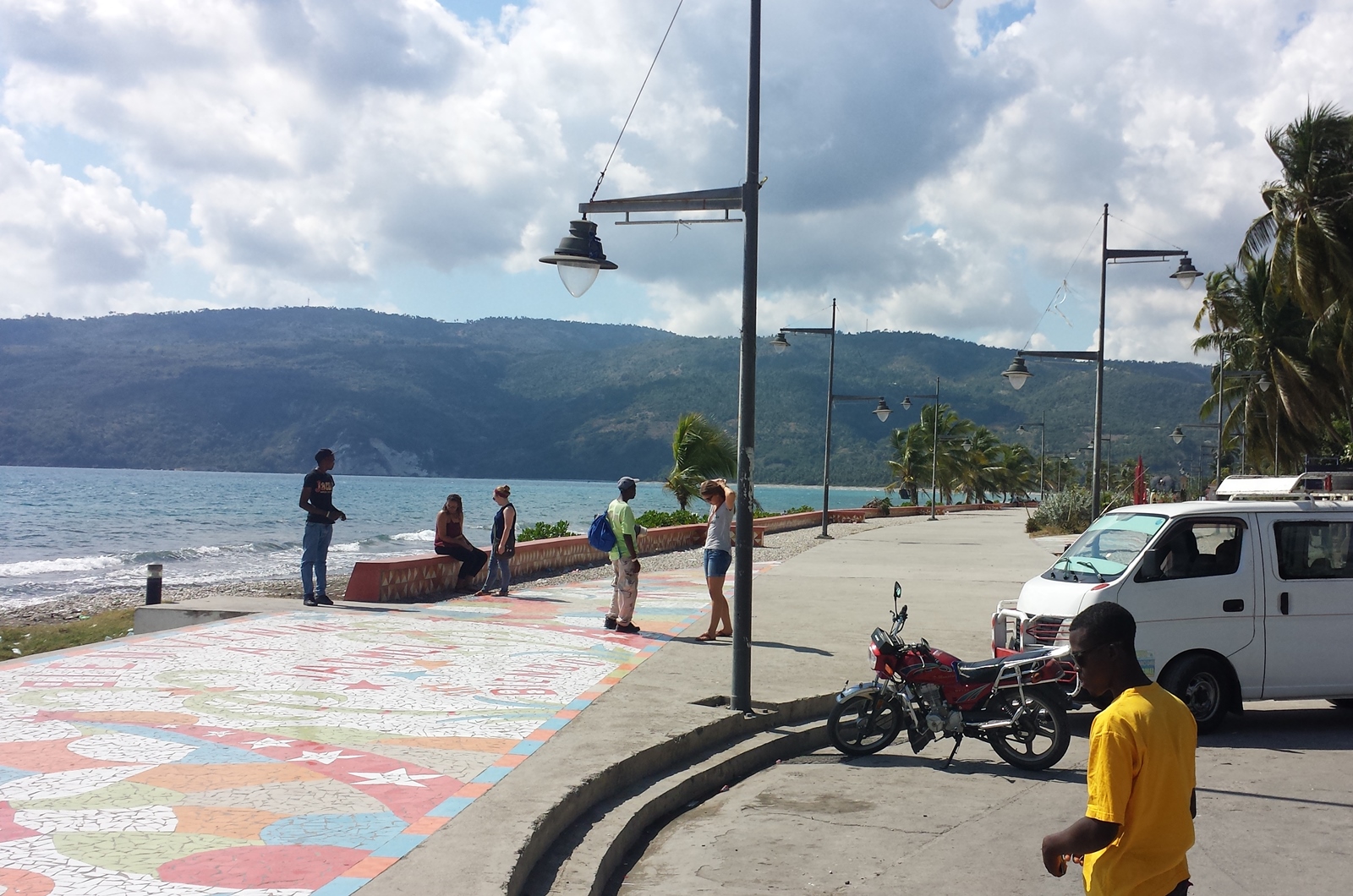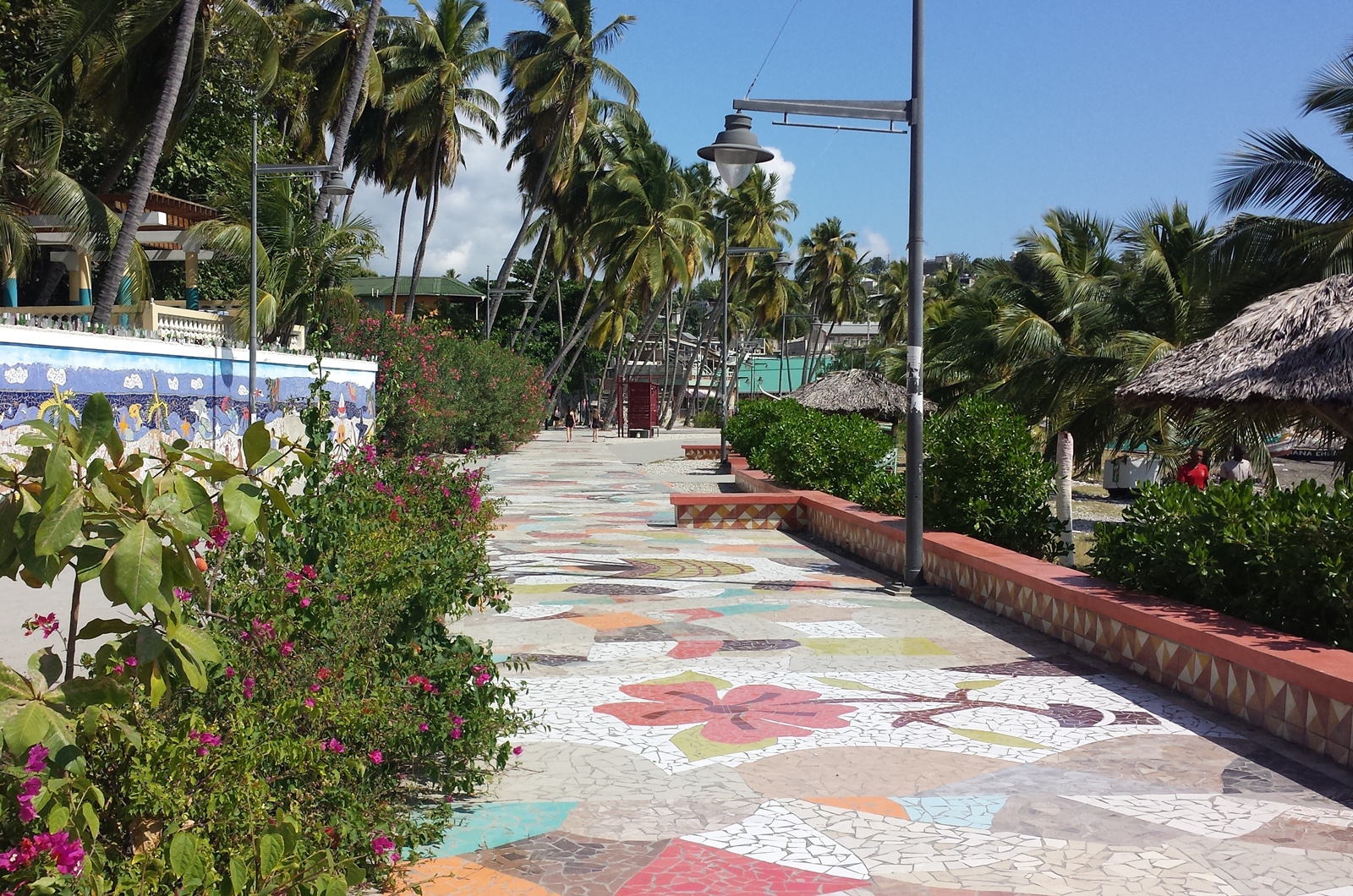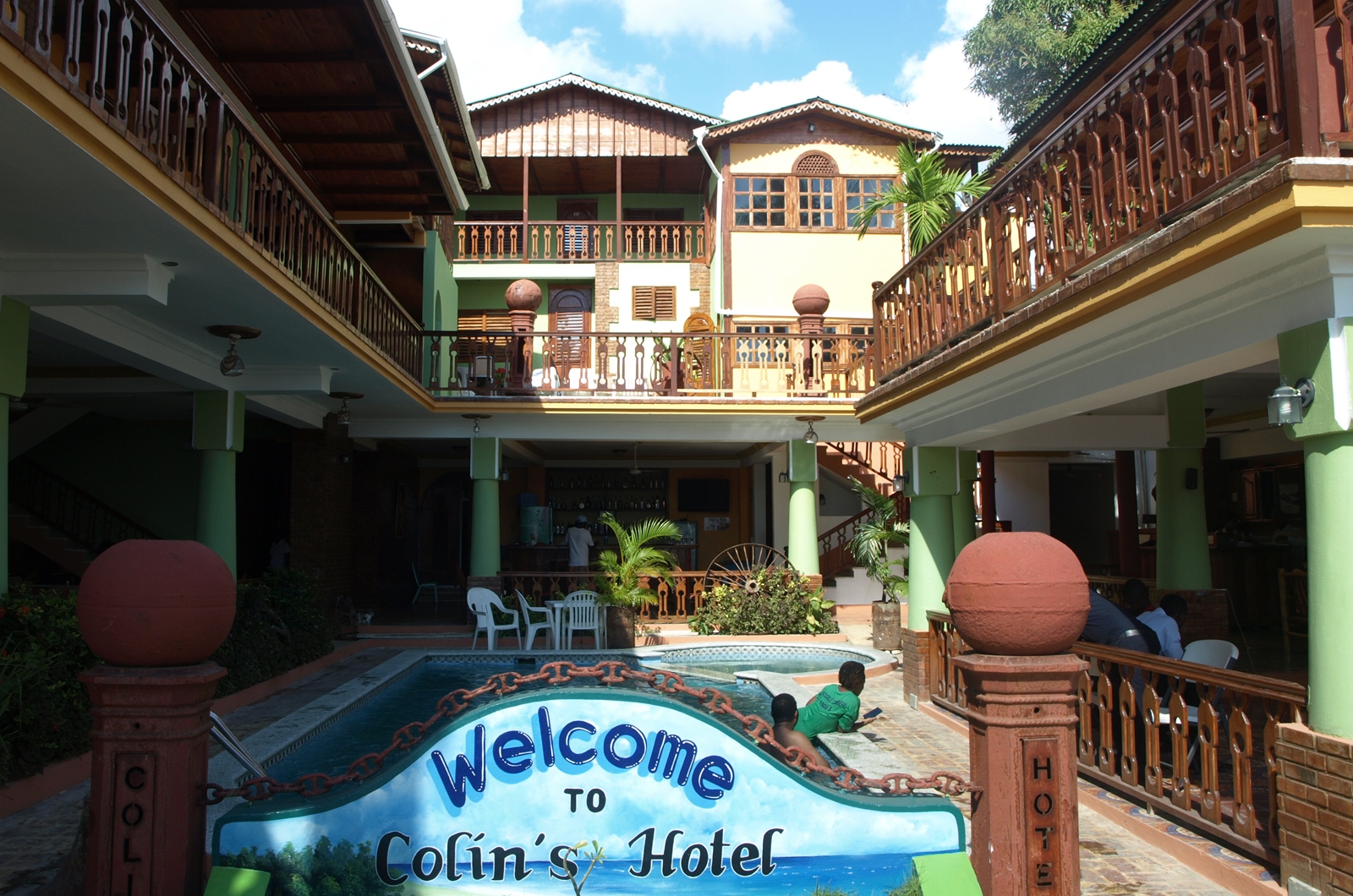 Colin's Hotel - lunch and swimming.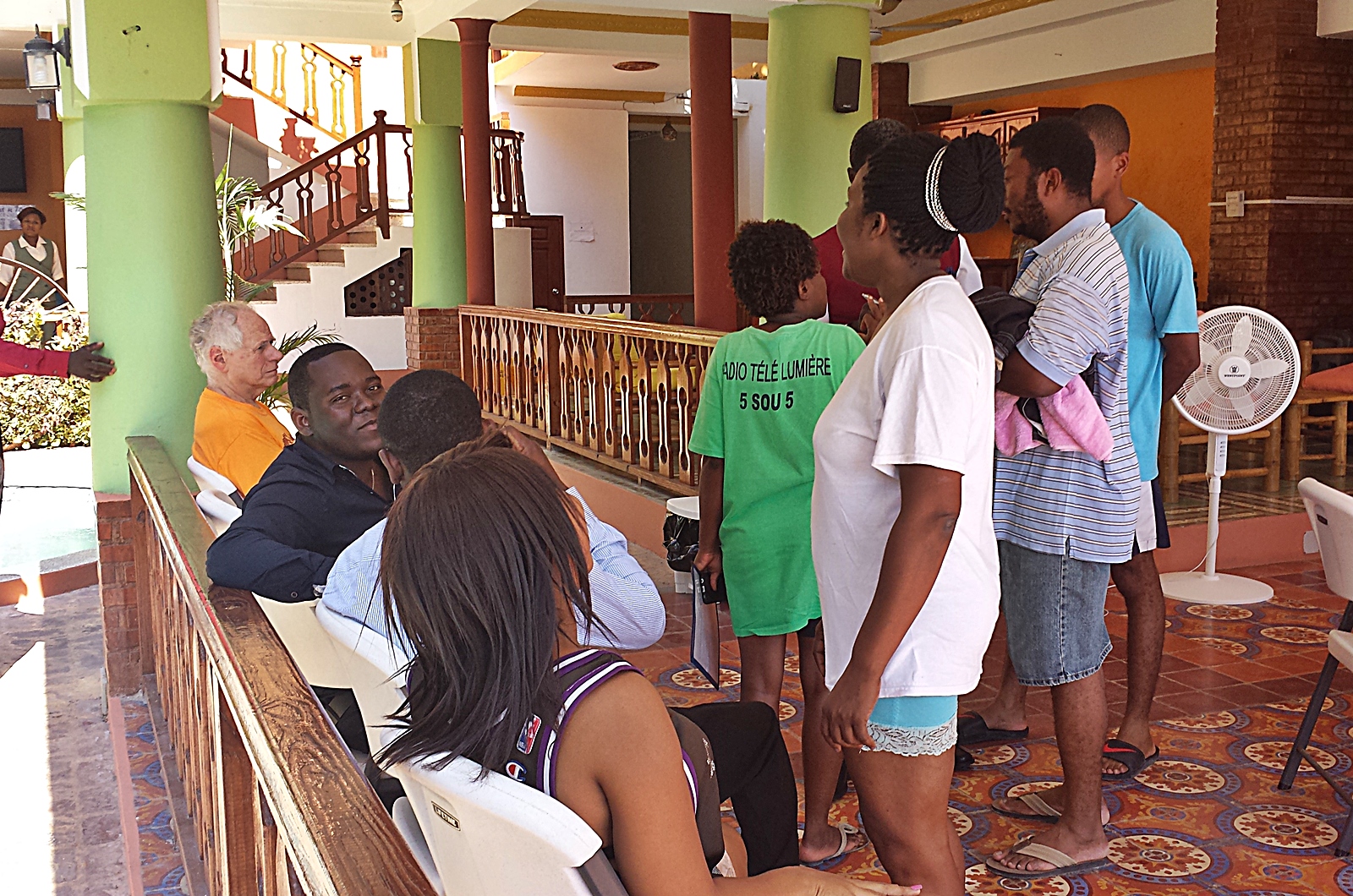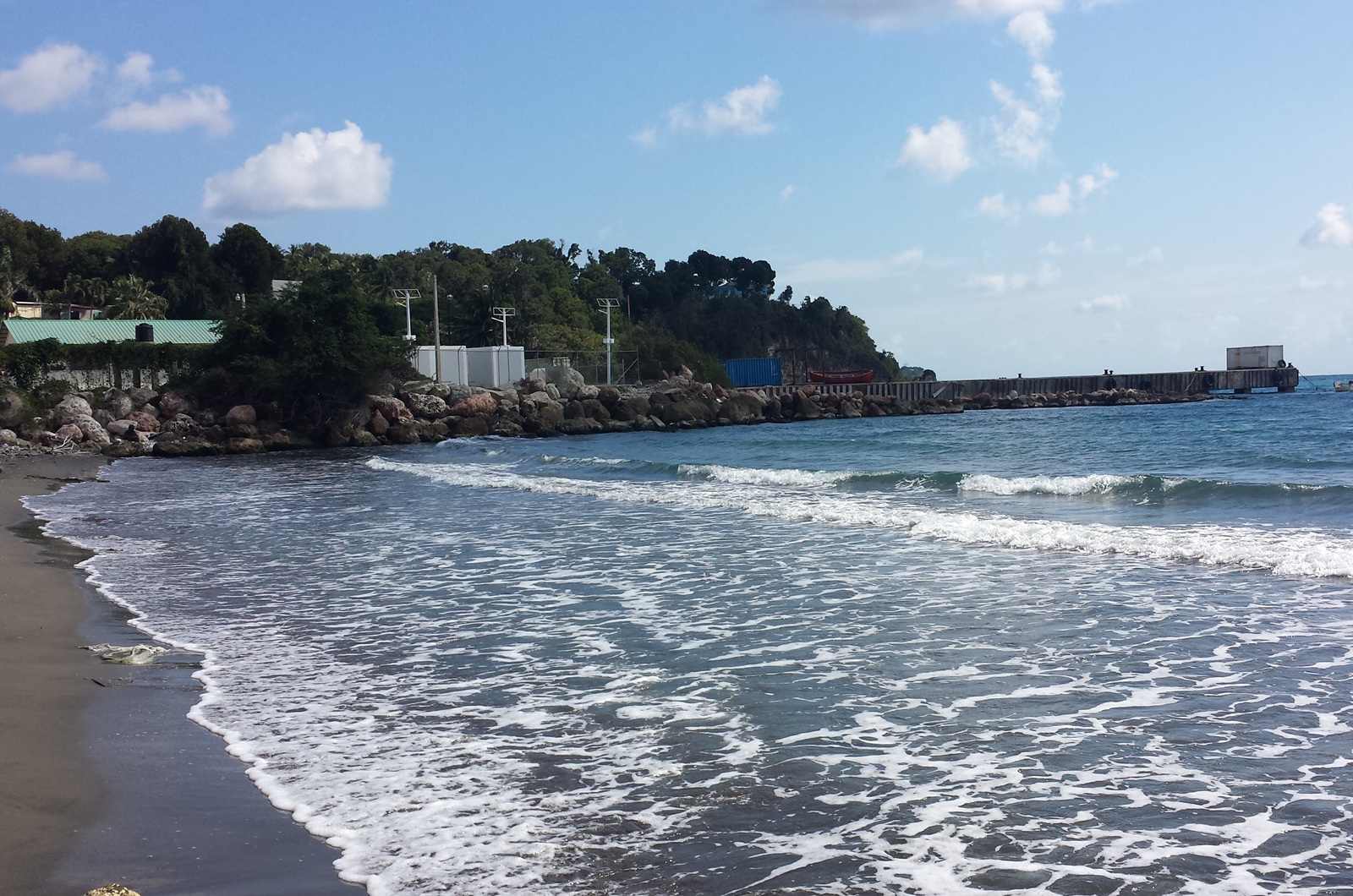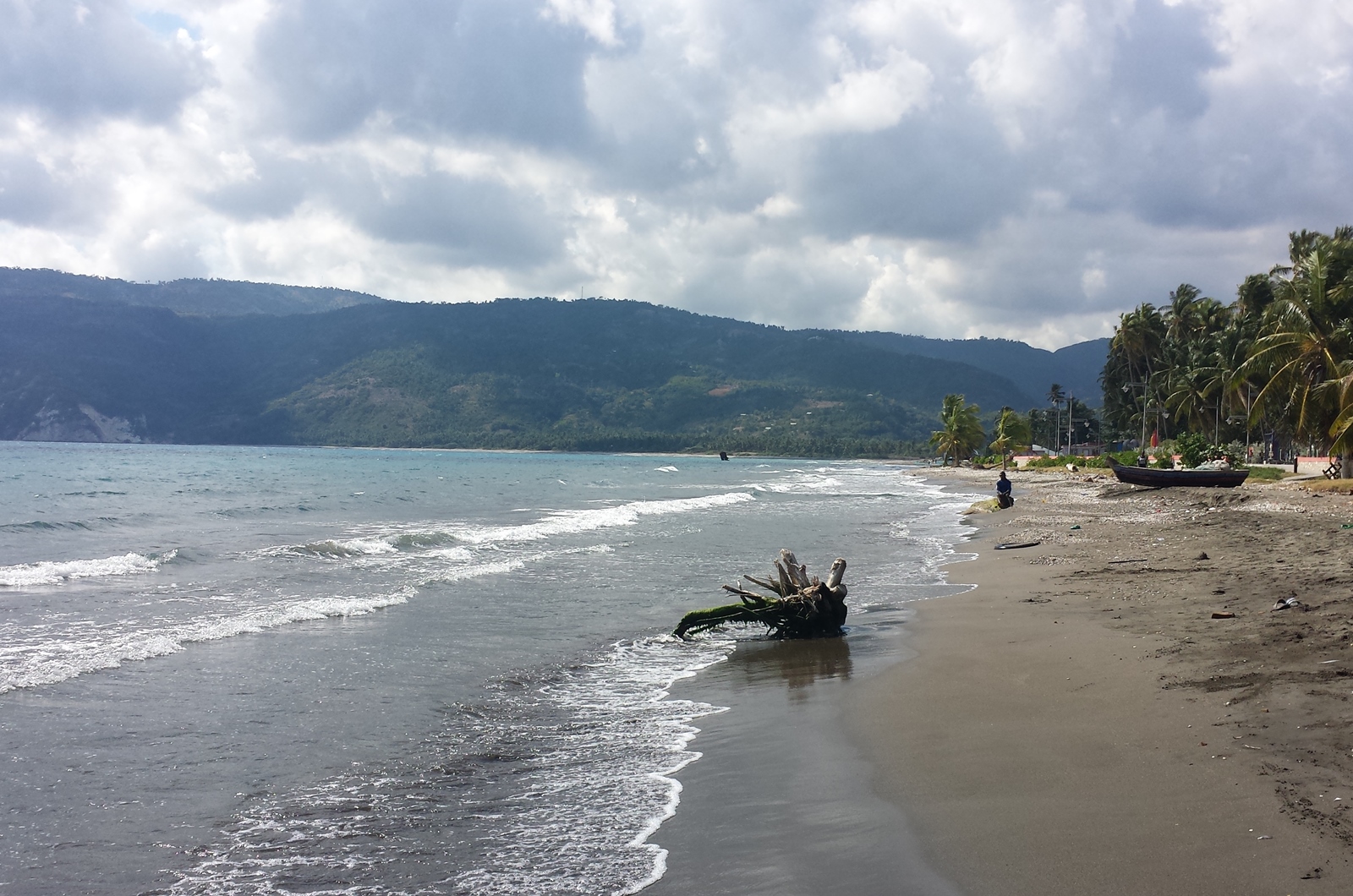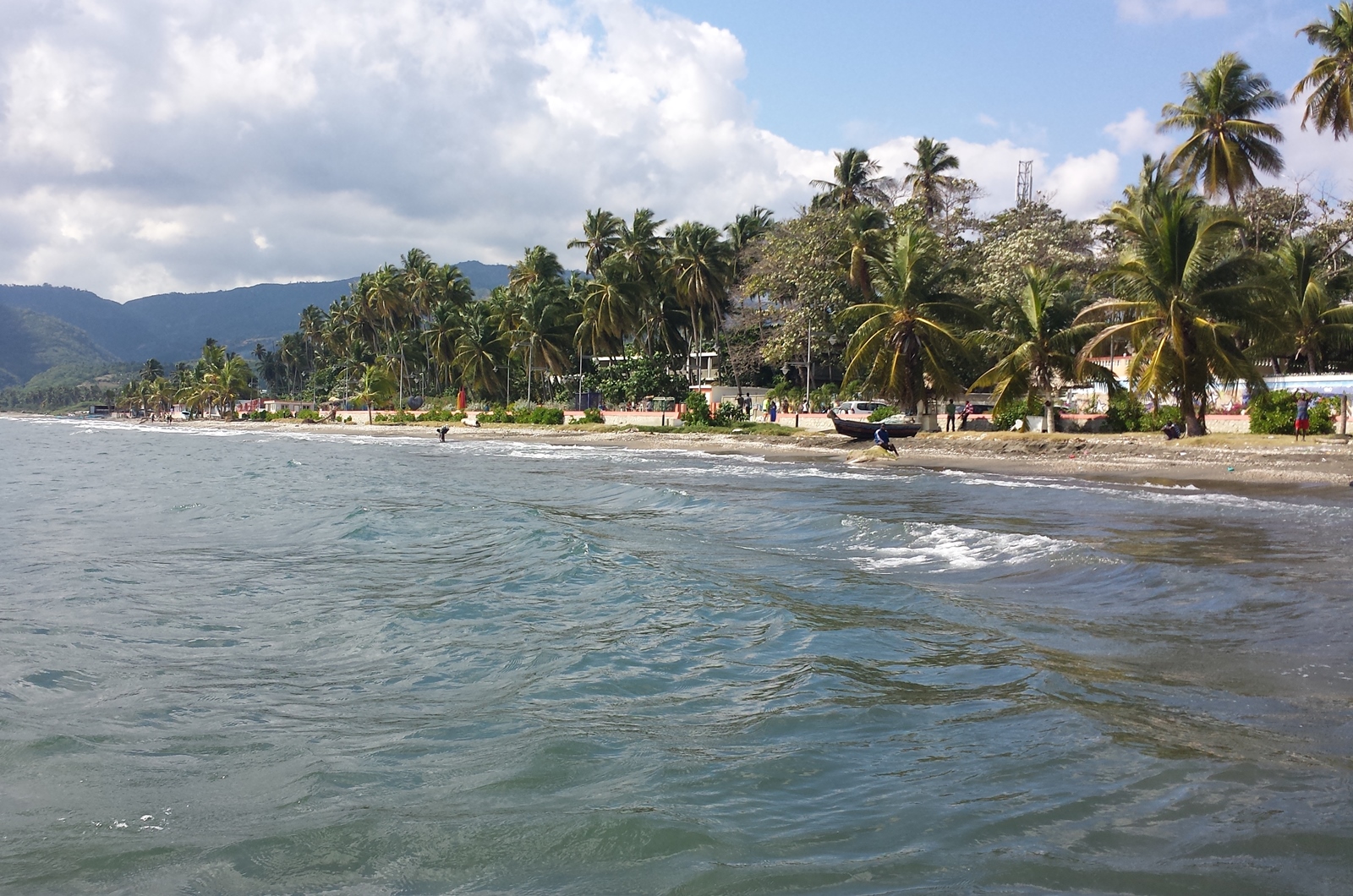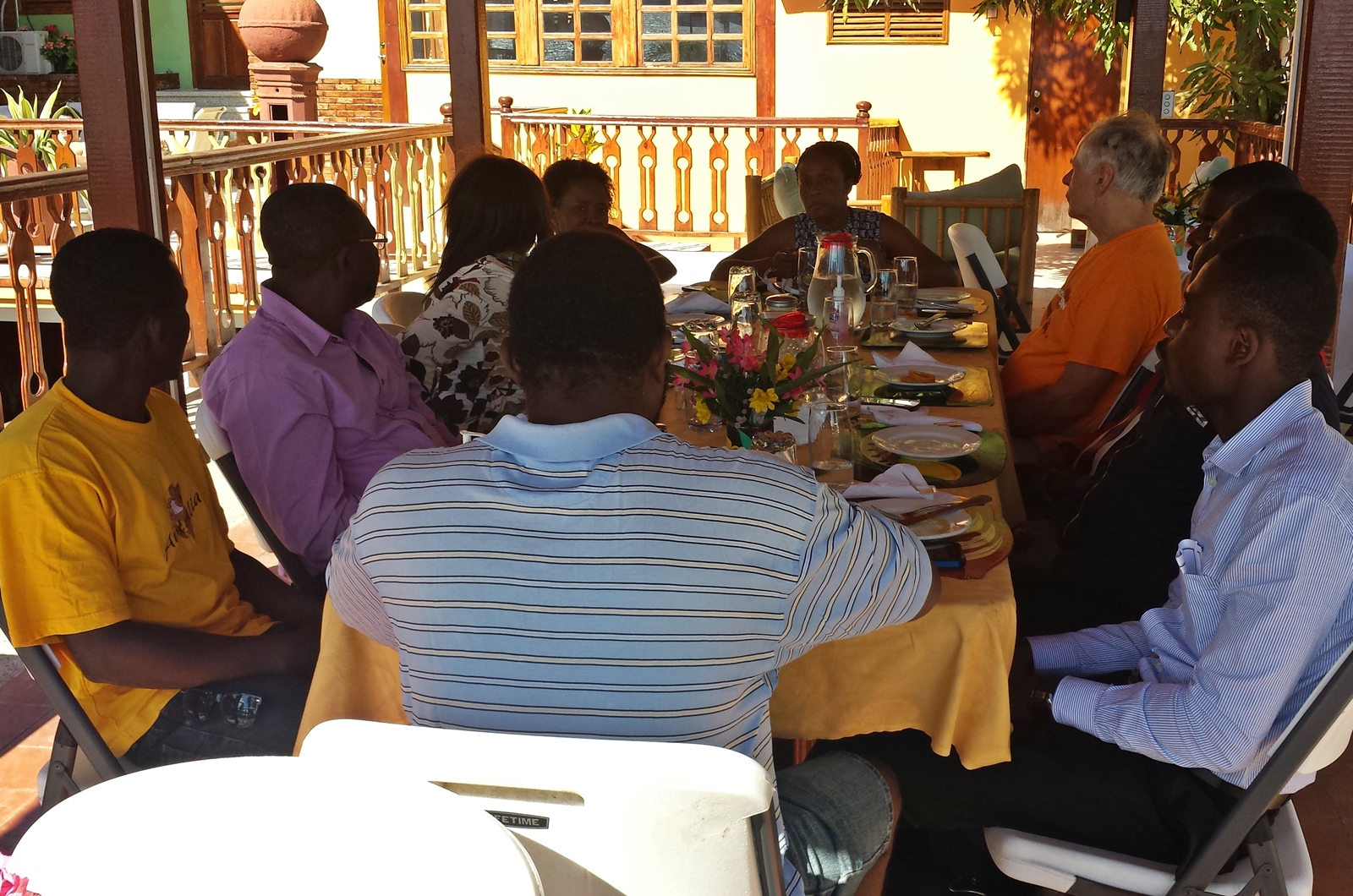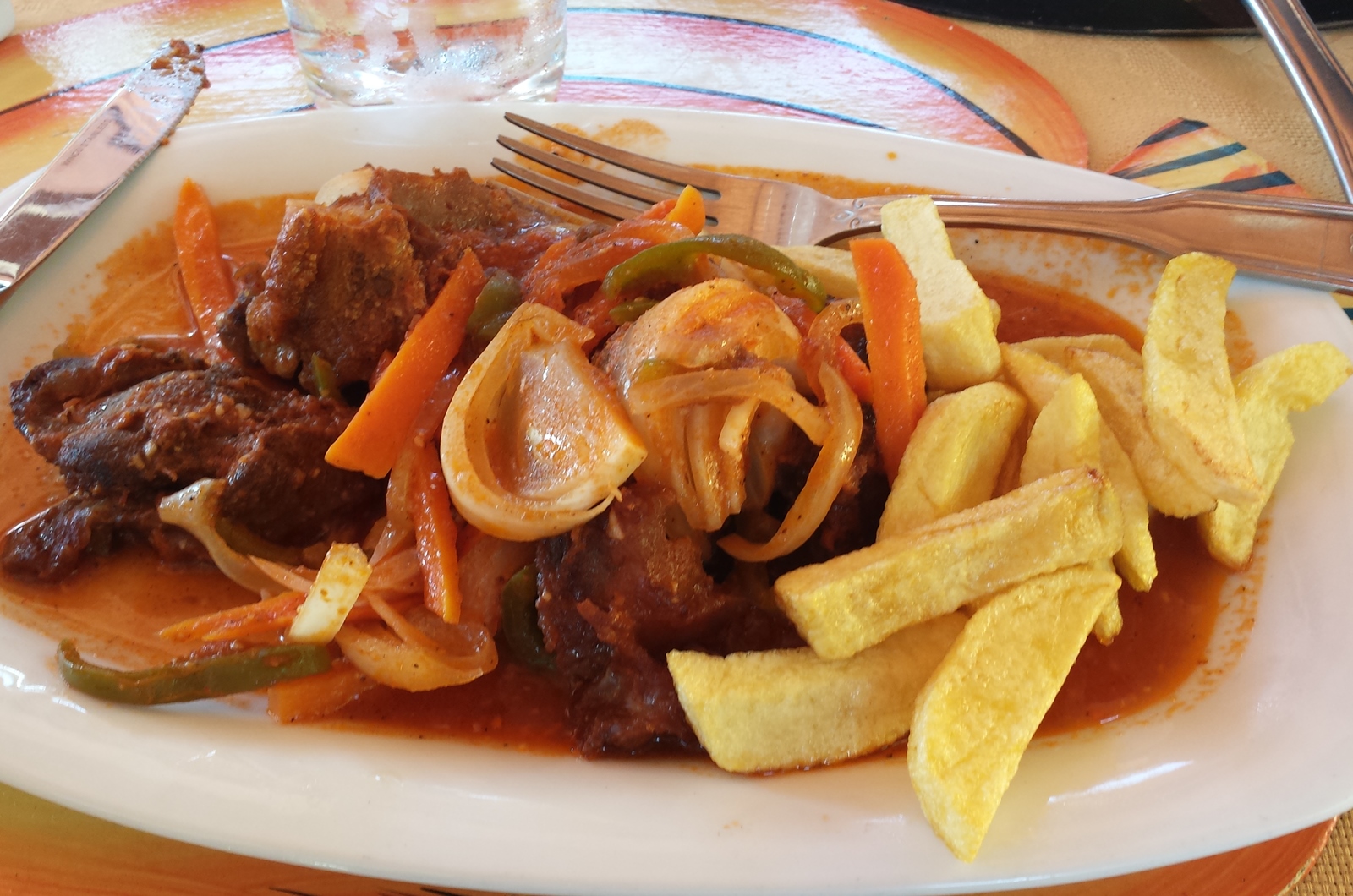 Jacmel
January 14-23, 2017
We returned to Beraka Church, site of our March, 2011 project to install an FM radio station for Radio Lumiere.
We replaced the damaged tower, relocated the station to another room in the church, and distributed 'community water systems' through a partnership with New Hope Coalition of Bradenton, FL. We also laid the groundwork for another team from Michigan to install solar panels to power the station.