We had our annual Summer Banquet on Monday July 25th, 2022 at Calvary Church, 1051 Landis Valley Road, Lancaster.  Thanks to you, our friends and supporters, we had our most successful event ever! We again set new records in both attendance and in contributions!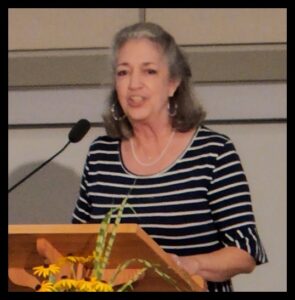 Our special guest speaker was Ginger Muchmore, a former Haitian missionary and longtime advocate for Radio Lumiere.  She delivered a dynamic, impassioned message of support --and hope-- for Haiti and Radio Lumiere.
For the third year out of the past four,  Peniel Mizaire, the Chief Engineering Technician for Radio Lumiere was able to join us in the midst of being Stateside on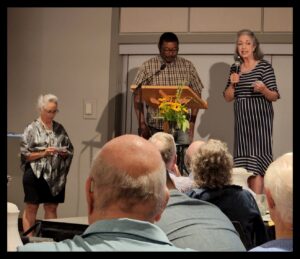 other business. He shared greetings from our brothers and sisters in Haiti.

In addition Peniel shared with the group how important both Radio Lumiere is to the people in Haiti and how important our work in support of Radio Lumiere is. 

Dale Long, Executive Director of LOTM, shared with the group about the aftermath of last year's earthquake and the LOTM/RL relief response.  He also spoke about the other initiatives that LOTM engaged in over the last 11 months. He also highlighted our need for batteries, especially lithium battery systems, to help power the radio stations and transmitter facilities.

Doug Brubaker, President and Board Secretary, announced that groundwork will soon be starting to send a work team to Haiti sometime between January and April of 2023.  Peniel has requested that a work team be formed as he has projects that he is looking for hands-on assistance with.  This will be the first work team sent by LOTM since 2020. 
We extend grateful and heartfelt thanks to our business Partners in Ministry!  And many thanks to all of our other friends and supporters for your prayer and financial support for our work in Haiti!