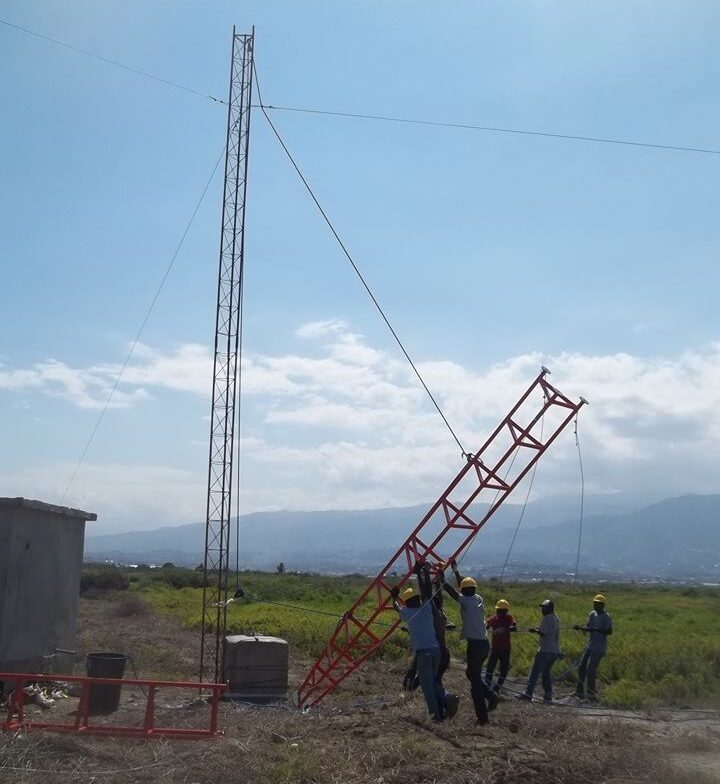 Setting the tower base in place.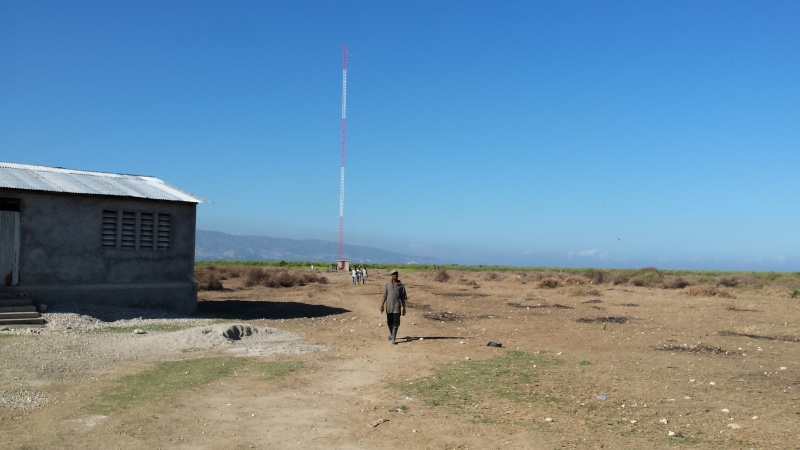 Menelas MEBSH church and new AM tower in the background.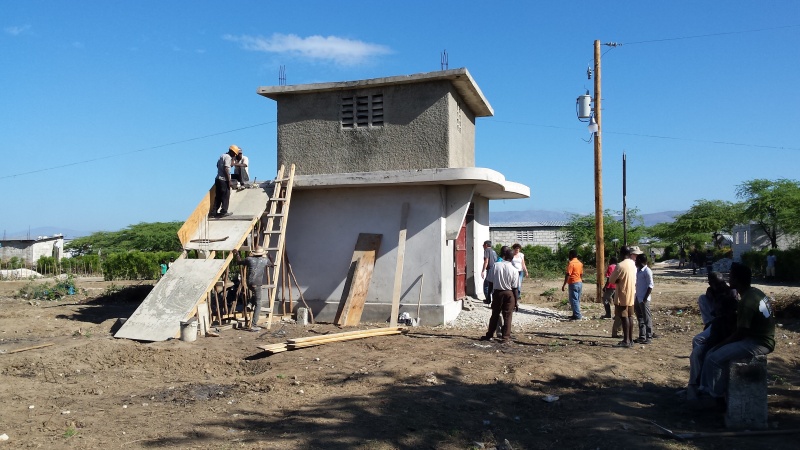 Studio building undergoing repairs.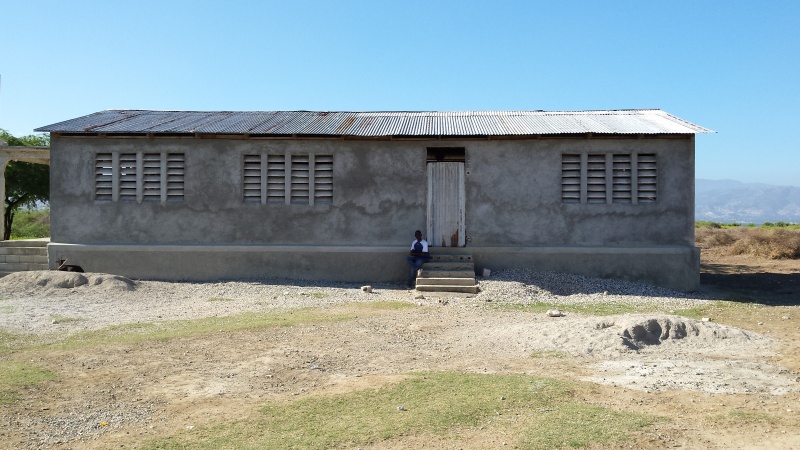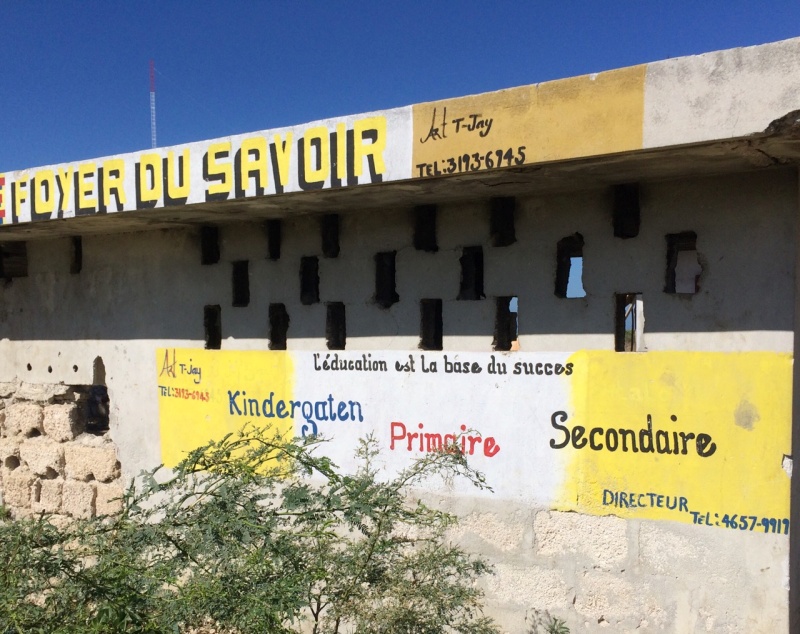 Abandoned Menelas School.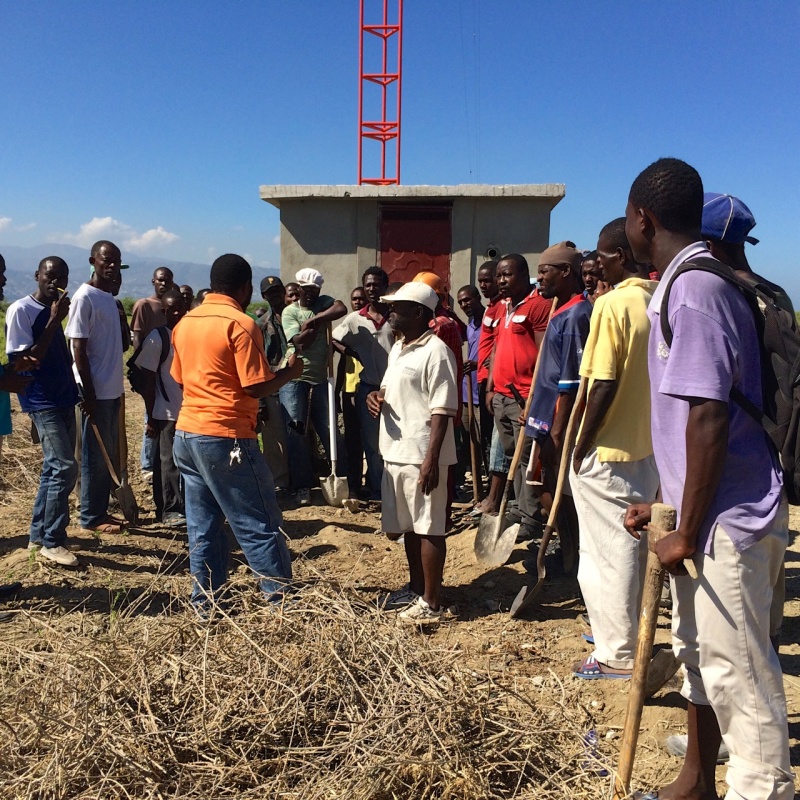 Peniel giving instructions to the team of ditch diggers who would be installing the ground radial wires.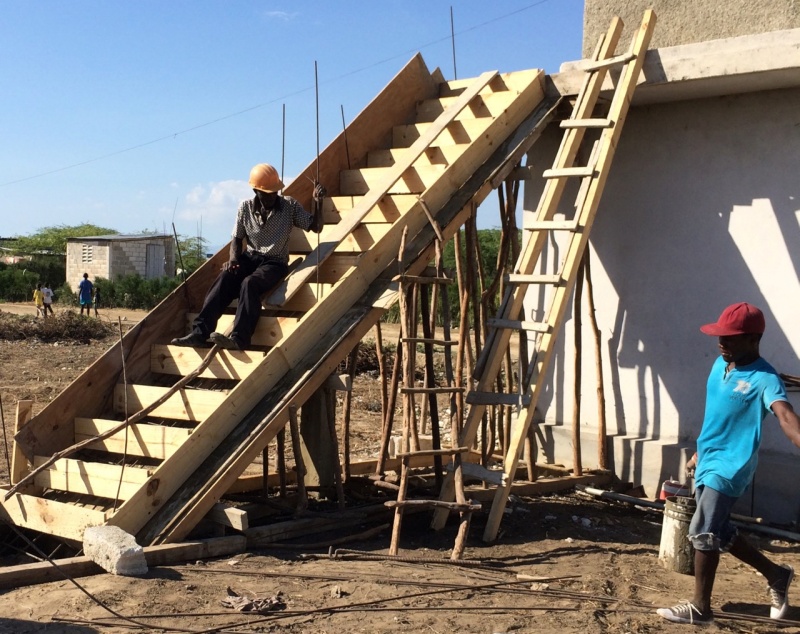 Forming the new concrete stairs.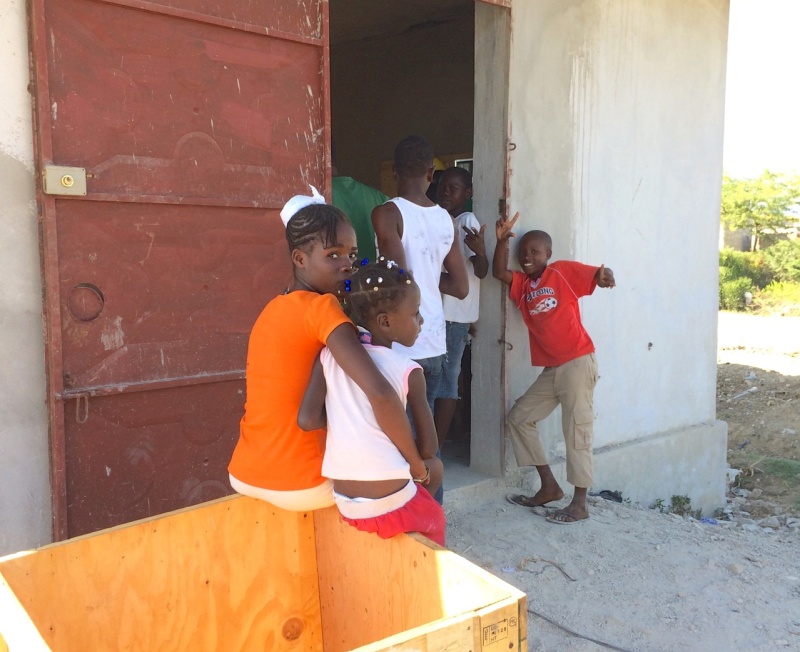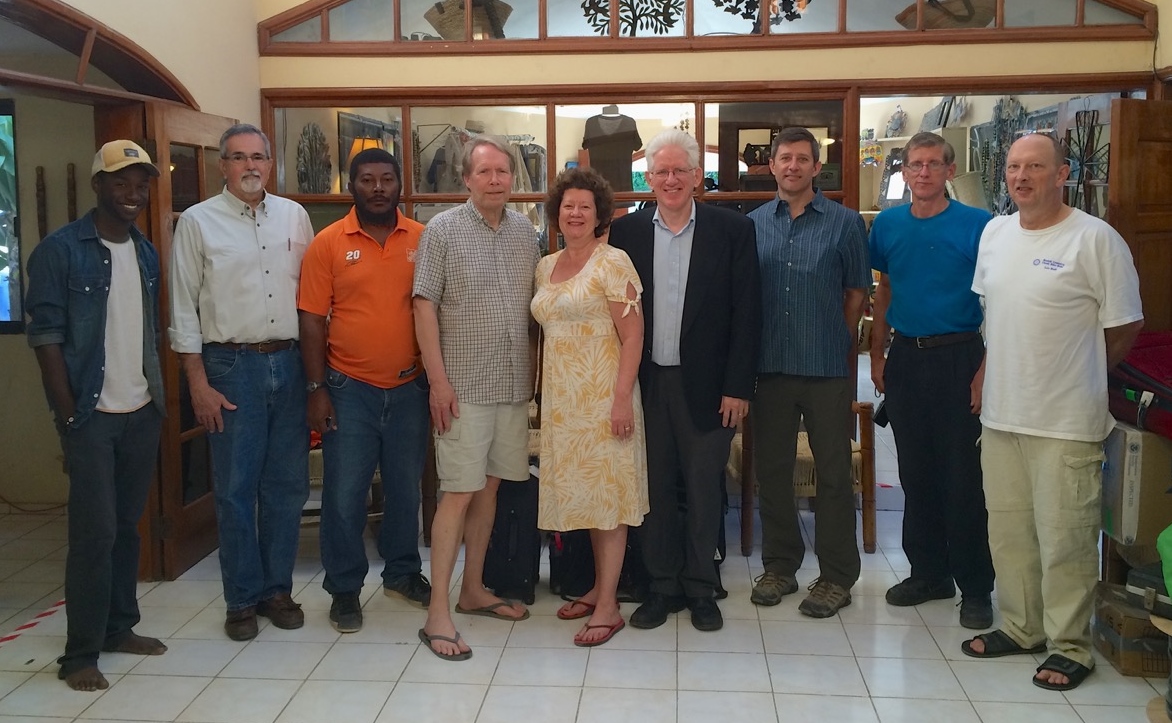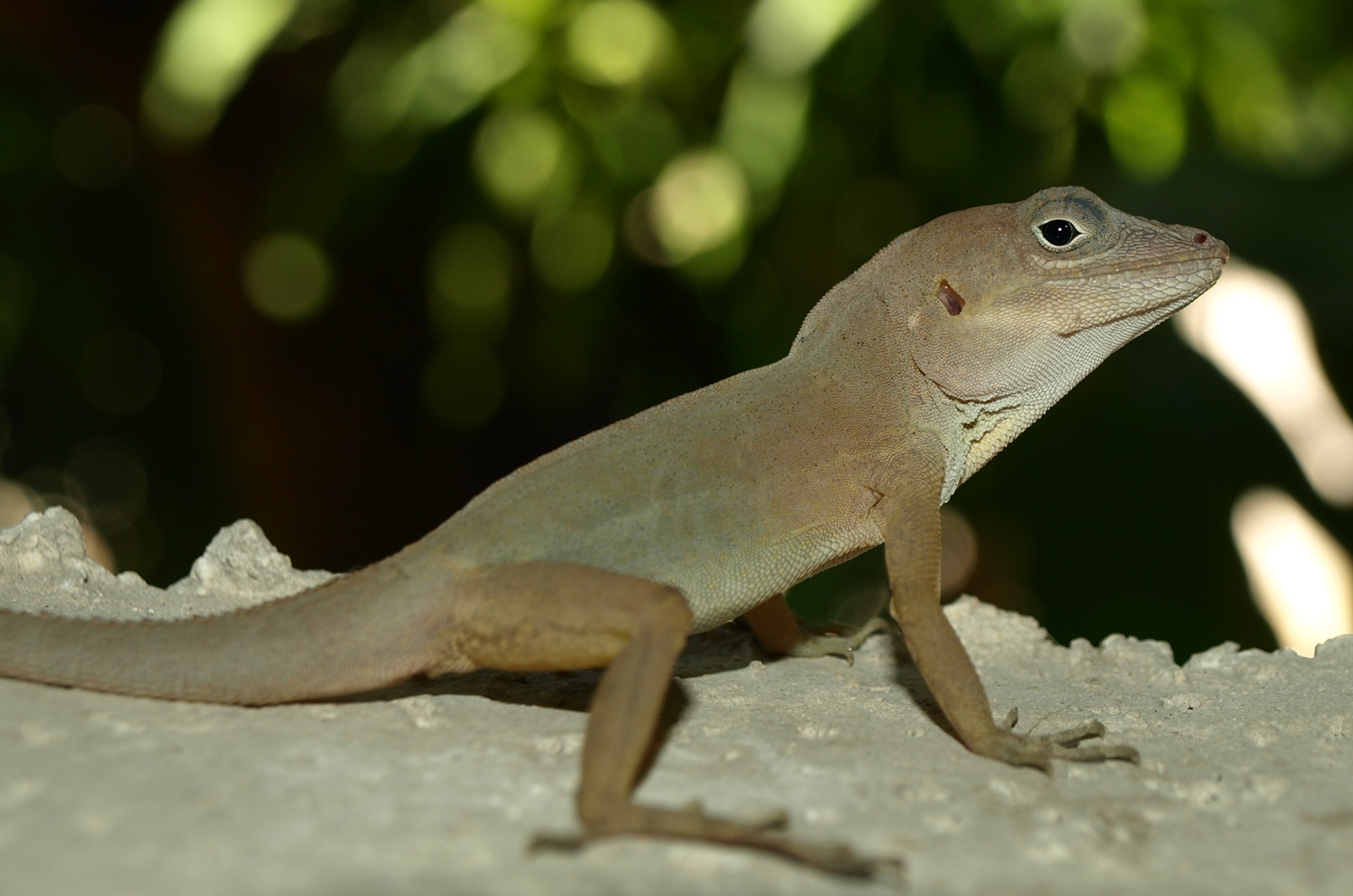 More images to come soon!
February 22 - March 2, 2015;
and September, 2015
We rebuilt a defunct AM station located at the village of Menelas, north of Port-au-Prince.
The project was completed in phases with the help of several teams.  The tower anchors were installed in one phase, the tower went up in two others.  The transmitter station was rebuilt and a second floor was added to it.  New conduit and cable was installed between the transmitter building and the tuning shed, and a portion of the new ground radials (#12 bare copper wire) was installed.  The last phase in September involved the installation of the solar panel system and security around the roof.
We were grateful for the efforts and funding of our HAM radio friends to bring this project to completion.